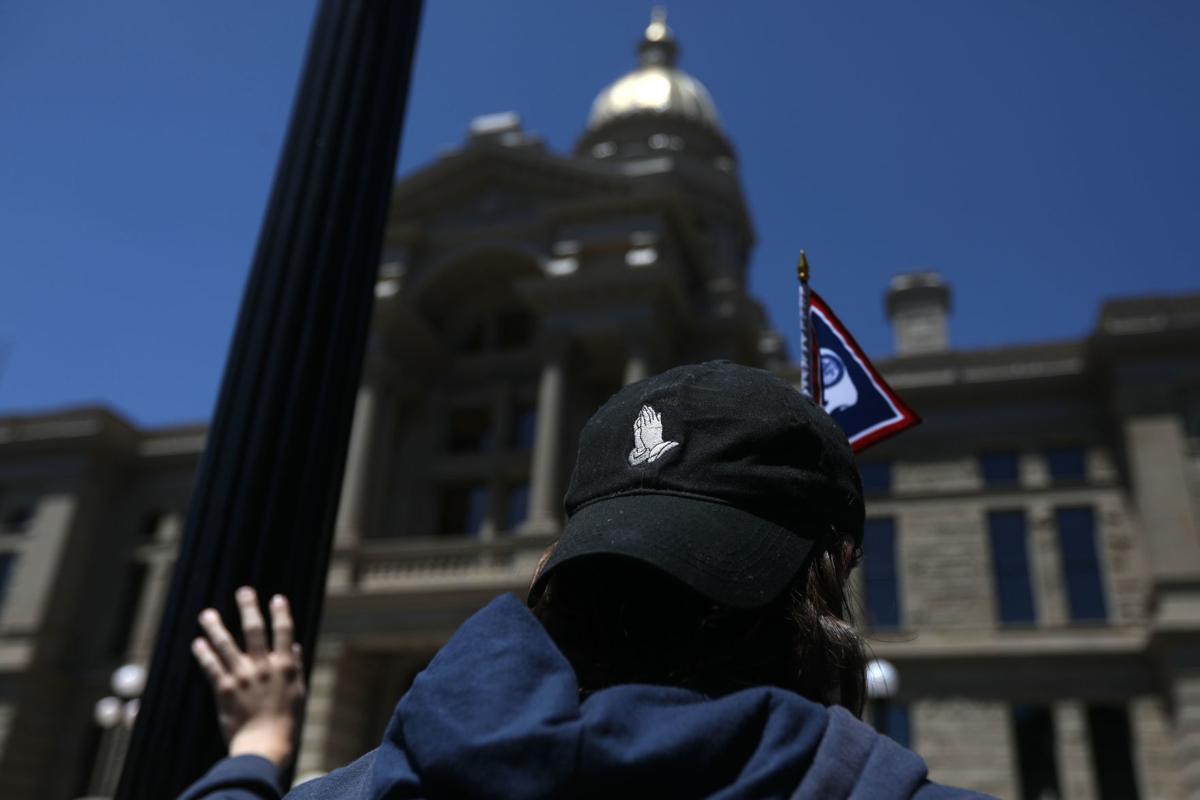 In several weeks, the Wyoming Legislature will convene for the 129th time since Wyoming achieved statehood, debating everything from how much money should go toward the state's public education system to whether Wyoming should take preemptive measures against federal firearm buyback programs.
The one-month budget sessions are half the length of Wyoming's already abbreviated general sessions, which at two months are among the nation's shortest. Even so, those handful of weeks in February will be action-packed and stressful for everyone who steps across the halls of the newly renovated Capitol.
Here's how it will go: Millions of dollars in spending and policies that will affect hundreds to thousands of individuals across the state will be deliberated over the course of hours, if not minutes, and hundreds of pieces of legislation will slip across lawmakers' desks that most of the public will never learn the existence of.
As the Star-Tribune's capital reporter, it's my job to read as many of these bills as possible, figure out which ones are important and report back to you on how they're progressing. It's also my job to talk to legislators (the people who represent you, the voters) and lobbyists (the people who represent a number of nonprofits and special interest groups) to learn where those pieces of legislation came from and why they matter.
In doing so, one might expect that I would have a perfect cross-section of the issues facing the state, as well as a thorough understanding of what is important to Wyoming's citizens in their everyday lives. But learning about the issues that way has its flaws, particularly when your perspective is formed in a large and ornate building surrounded by people in suits.
In covering the news this way, you have to depend on the assumption that when regular people are at work, their representatives are representing their interests accurately. At the same time, you have to trust the legislative agenda they form is one dictated by the people they represent — that Wyoming's public servants truly are the servants they profess to be.
In the lead-up to the 2020 session, I've considered better ways to engage the public as I go through this process and produce the type of coverage that helps hold Wyoming's government accountable to the priorities of the people themselves.
I think I might have found one. Some time ago, I stumbled upon a Twitter post by a Los Angeles Times political reporter who produced a questionnaire for his national audience intended to help him formulate an agenda to use in his coverage of the 2020 presidential elections. The project was based off a concept in journalism called the "Citizen's Agenda," an audience-informed approach to issue coverage pioneered in the early 1990s that, if effectively applied, would produce journalism truly representative of the public's priorities.
Admittedly, this is a new approach, and something of an experiment for me — but one I think can be a worthwhile exercise to creating a more responsive type of work I produce in the capital this winter. While I would still maintain my traditional approach to my reporting during my time in Cheyenne, piecing together an agenda truly representative of the readers we serve will allow me to structure questions and consider stories Wyomingites not only want but need.
Over the coming weeks, I will be leaving open a survey of my own, containing a number of open-ended questions that will allow you — the reader — to have a direct say on what you believe is important coming into the 2020 session.
While I acknowledge this process could have some bugs — a special interest group could call on its members to flood me with responses and skew the data, for example, or only a select demographic (i.e. Casper Star-Tribune readers) could respond — I really feel that building as representative a cross-section of what the public really wants out of my coverage this year can be an extremely powerful tool.
Moving forward, I would like to stress that this type of approach can only work if it is truly what proposes to be: a collaboration. If you have a moment, I'd encourage all of you to make your voices heard at the following link: tinyurl.com/CSTSessionSurvey. And please, feel free to share!
If you have any questions or comments about this work, feel free to reach out to me either by email (nick.reynolds@trib.com) or phone (307-266-0634). This is a new concept for me, and I want to do whatever I can to ensure this little experiment is as successful as it can be.
Thank you all for reading, and I wish you all a happy 2020!
Monday: Joint Appropriations Committee reconvenes to discuss 2020 budget recommendations in Cheyenne. Campbell County Democrats meet in Gillette.
Tuesday: Sheridan County Democrats meet in Sheridan. Gov. Mark Gordon to hold telephone town hall with AARP members.
You have free articles remaining.
Friday: Select Water Committee meets in Cheyenne.
Have an event you'd like highlighted here? Email me with the date, time, and place!
Wyoming PoliticsDeath penalty repeal effort ramps up for 2020 session: A conservative-led group formed in mid-2019 to fight Wyoming's death penalty announced it would be sponsoring a repeal bill once again in 2020. (via Trib.com
)


Wyoming delegation signs on to brief looking to overturn Roe v. Wade: All three members of Wyoming's delegation in Washington signed on to an amicus brief last week urging the U.S. Supreme Court to consider overturning Roe v. Wade, the landmark Supreme Court case protecting the right to have an abortion without excessive restriction from the government. (via Trib.com
)


Cheyenne lawmaker introduces bill to protect in-state tuition rates for military families: Rep. Landon Brown's House Bill 32 seeks to lock in the reduced rates for college tuition paid by Wyoming residents married or born to uniformed military members who were stationed in Wyoming at the time of their enrollment. (via Trib.com)Around Wyoming
WBC report describes new economic development strategy: A new report outlines the Wyoming Business Council's efforts to focusing expanding existing assets and companies already in the state and using that growth to gradually try to attract new industries to Wyoming. Though this effort has been attempted to some degree in recent years, the strategy steps away from the agency's previous economic development efforts, much of which involved attracting new industry. (via The Sheridan Press
)


Cyber scams costing Wyoming seniors more each year: Last year, the amount lost to cyber scams by people age 50 and older in Wyoming more than doubled, from $1.46 million in 2017 to $3.42 million in 2018. (via the Wyoming Tribune Eagle
)


Wyoming Most Dangerous State For Workers (Again): Wyoming is once again the state with the highest rate of workplace-related deaths, according to a new report by the U.S. Bureau of Labor Statistics and Wyoming's Workforce Services. Last year, it was third. 31 workers died on the job in 2018 compared to 20 the year before. (via Wyoming Public Media
)


State, federal government recommit to Platte River Agreement: The overarching agreement guarantees regulatory certainty for farmers along the Platte River Basin in three different states while preserving critical habitat for a number of endangered species. (via Trib.com
)


'We're not getting what we're paying for': System to deal with mental health crises has issues: A recent series in the Cody Enterprise takes a look at a state-run system used to facilitate mental health treatment in Wyoming. One shocking revelation: Park County commissioner Joe Tilden is quoted in the paper saying an individual was recently kept in a padded cell for 45 days at the Park County Detention Center because the State Hospital would not take them due to a lack of capacity. (via The Cody Enterprise)Eye On Washington
for former Wyoming Gov. Dave Freudenthal on Friday, a highlight in a week where many members of Congress chose to lay low for the holidays.


had a fairly quiet week.


broke her Christmas vacation to weigh in on U.S. military actions in Iran, saying President Donald Trump "was right to order decisive action to kill (top Iran Gen. Qassem Soleimani) to prevent further attacks and defend American lives and interests."


Have any tips or suggestions to make this newsletter better? Let me know! Call me at 307-266-0634, email me at nick.reynoldolds@trib.com">s@trib.com or follow me on Twitter, @IAmNickReynolds