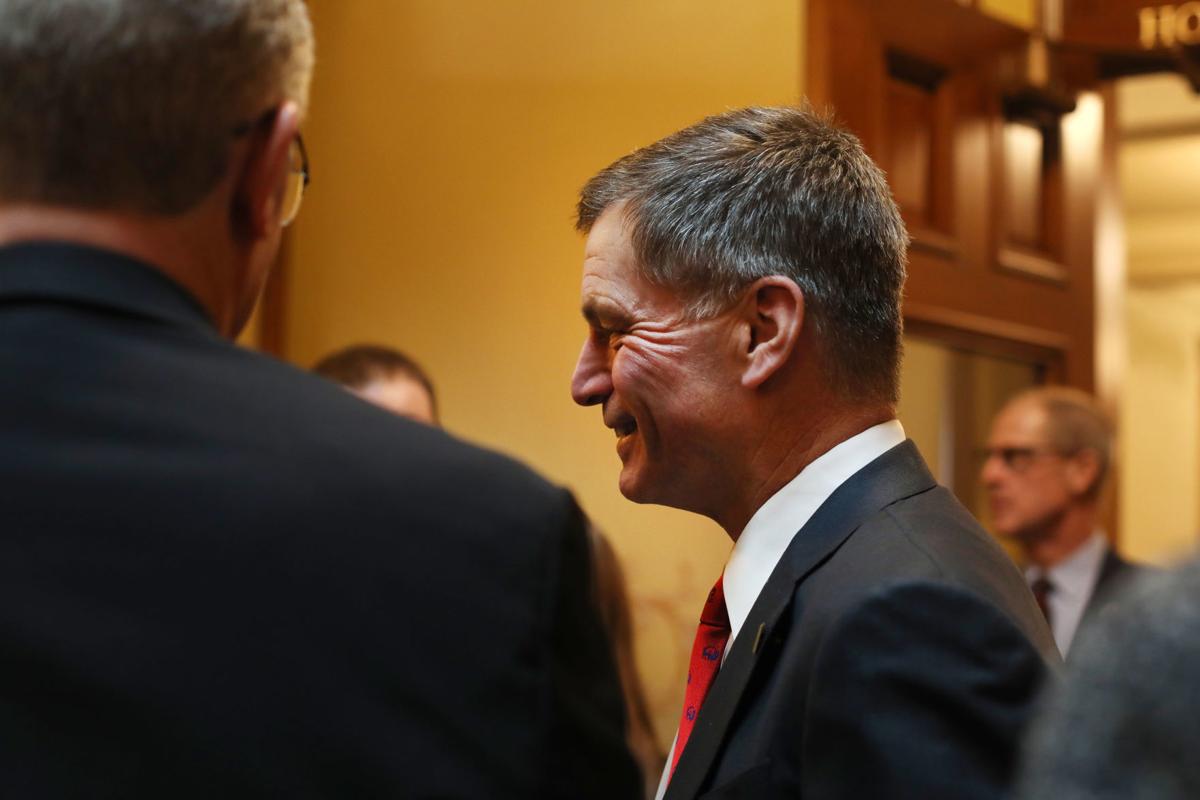 Across the globe, the spread of COVID-19 has presented a nearly universal challenge for governments. Yet each country — lacking any real means to respond to the virus as one — has taken its own approach to meeting the crisis.
The countries most successful at containing the virus — like Taiwan, Japan and India — took unilateral action, shutting down foreign travel early and enacting early social isolation policies that have resulted in some of the lowest rates of COVID-19 prevalence in the world. Others to have seen large-scale spread of the virus, like South Korea, have performed extensive testing, identifying the virus and tracking its spread to effectively target it, isolate it and halt it in its tracks. Even China, where the virus originated, has had success stopping the virus, implementing some of the strictest travel restrictions and social isolation directives on the planet, leading to a sharp drop in the number of cases there.
The United States, however, has taken a decentralized approach to fighting the virus's spread. While Congress has appropriated money to deal with the damages of the crisis, the Trump administration has largely left disaster response and virus containment to the states, declining to enact national social isolation directives or limitations on the number of workers who can be at an office at once. This ethic has extended to testing and mitigation policy as well, with Trump even telling governors in a call last week they were largely on their own to hunt down their own supplies, even as many state health officers lamented the lack of available tests.
As a result, there has been a patchwork of varied responses to the crisis from state to state. At the epicenter of the crisis in New York, Gov. Andrew Cuomo has taken a hard-line approach to halting the virus, imposing strict limitations on the entire workforce while becoming one of the first governors to shut down all bars, restaurants and other businesses where people congregate. States like Ohio, Illinois, Massachusetts and Washington were other early adopters, taking actions that were soon duplicated by others across the country. Then there was California which, on Thursday, saw its governor enact a complete social isolation policy for all workers across the state.
But Wyoming — already rated by one report as the least-prepared state for a natural or public health emergency — has so far, been among the least aggressive states in containing the virus' spread.
As eight Republican governors declared a state of emergency in the first 11 days of March, Wyoming waited until March 13 to follow suit — the same day President Donald Trump declared a national state of emergency. The governor and state Superintendent Jillian Balow recommended school closures on March 15 — days after more than half of the country had already chosen to do so.
Wyoming was several days behind New York in closing down its restaurants and other public spaces and, as of Friday afternoon, had not declared any state-level efforts to encourage landlords to be lenient on renters or forestall eviction notices — measures governors in places like Kansas and New Hampshire had already pushed.
Wyoming was also the last state in the country to limit visitation to prison inmates, who are uncommonly susceptible to contagions due to the close, cramped conditions of corrections facilities.
Plenty of factors play into the less aggressive response seen in Wyoming: the state's first case of COVID-19 was not confirmed until March 11 and, as of Friday afternoon, just over 20 cases had been reported statewide: one of the lowest caseloads in the country. However, with a lack of widespread testing — and few restrictions on travel in place — it becomes increasingly difficult to isolate and track the illness. One of Wyoming's first cases, in Sheridan County, was sourced to one individual with a history of domestic travel. Several other cases have been tied to spread within their communities.
While creativity from governors in implementing policy can help to slow the spread of a virus, Meryl Chertoff, executive director of Georgetown Law's Project on State and Local Government Policy and Law, said that in dealing with a national pandemic, the country is only as strong as its weakest link — one of the reasons states like New York, New Jersey, Pennsylvania and Connecticut entered into a multi-state compact to limit travel and close certain facilities operating within each of their borders.
"It's a shared burden right now, and there should be no sense in any state that you're insulated because you're rural or low-population," Chertoff, a former legislative affairs officer at the Federal Emergency Management Agency, told the Star-Tribune.
But public health, she said, has always been an interest of the state, similar to their abilities to enforce and enact their own laws. While she noted that states can enact policies that mirror their needs — particularly given the economic implications shutting down a state's economy can have on its citizens and their ability to pay bills during a crisis — she emphasized that state responses, right now, need to involve doing more, rather than doing less.
"The West has a wonderful tradition of independence and personal freedom," she said. "But that's not a model that works really well right at this moment."
However, state-level responses to coronavirus have been very fluid, fast-moving and, by their nature, variable. On Friday, Gordon announced an executive order loosening restrictions on freight traffic for carriers hauling supplies through the state to fight the coronavirus pandemic, a decision made in line with recommendations posed by the Federal Motor Carrier Safety Administration's emergency declaration.
"The coronavirus is the most disruptive thing that most of us have ever seen," Gordon wrote in a lengthy statement over the weekend. "I recognize and appreciate the criticism from some that we have not acted rapidly, and I appreciate and recognize the criticism that we have acted too much.
"From the beginning, I have emphasized that the challenge we are facing represents two threats: disease and economic harm," he added. "I have been very clear that both are important. I believe firmly we must do the right thing, do it right away, and do it the right way."
As coronavirus shuts down daily life, Republicans and Democrats prepare to pick president remotely: Both the state's Republican and Democratic Parties are preparing to pick their nominees for president remotely, due to coronavirus fears. (via Trib.com)
Cheyenne school board member seeks state Senate seat: Nate Breen — a Democrat — will be taking on incumbent Sen. Affie Ellis for her spot on the Wyoming Legislature. (via the Wyoming Tribune-Eagle)
Mark Gordon reassures state in address on coronavirus: In a roughly 15-minute address to the state, the governor offered reassurance to residents facing what could be one of the sharpest economic declines seen this generation. (via Trib.com)
John Barrasso co-signed a letter to the Saudi Arabian crown prince with several other members of Congress, all seeking a break in a price war with Russia. The spat over oil prices and production limits has already hurt many domestic drillers. He also made the rounds on several Fox News programs to talk about a multibillion-dollar stimulus package for American workers and industry in the wake of the coronavirus crisis.
Mike Enzi urged quick passage of the third part of the relief package in an address on the Senate floor Friday, saying that any funding to small businesses should be flexible enough to pay for rent, utilities and workers' wages.
"I'm particularly hopeful that the small business part — which is where most of the people in the United States work — can go through so that people can be paid, they can keep their insurance and they're ready to do what they've been trained to do and want to do and like to do," Enzi said. "That way, when the time comes that this virus has passed, people can be out there and doing all of the things that they like to do again. So I encourage small businessmen to hold on, help is coming."
Liz Cheney launched a coronavirus response page on her congressional website, which constituents and small businesses can visit for resources and assistance during the coronavirus pandemic.
Have any tips or suggestions to make this newsletter better? Let me know! Call me at 307-266-0634, email me at nick.reynolds@trib.com or follow me on Twitter, @IAmNickReynolds