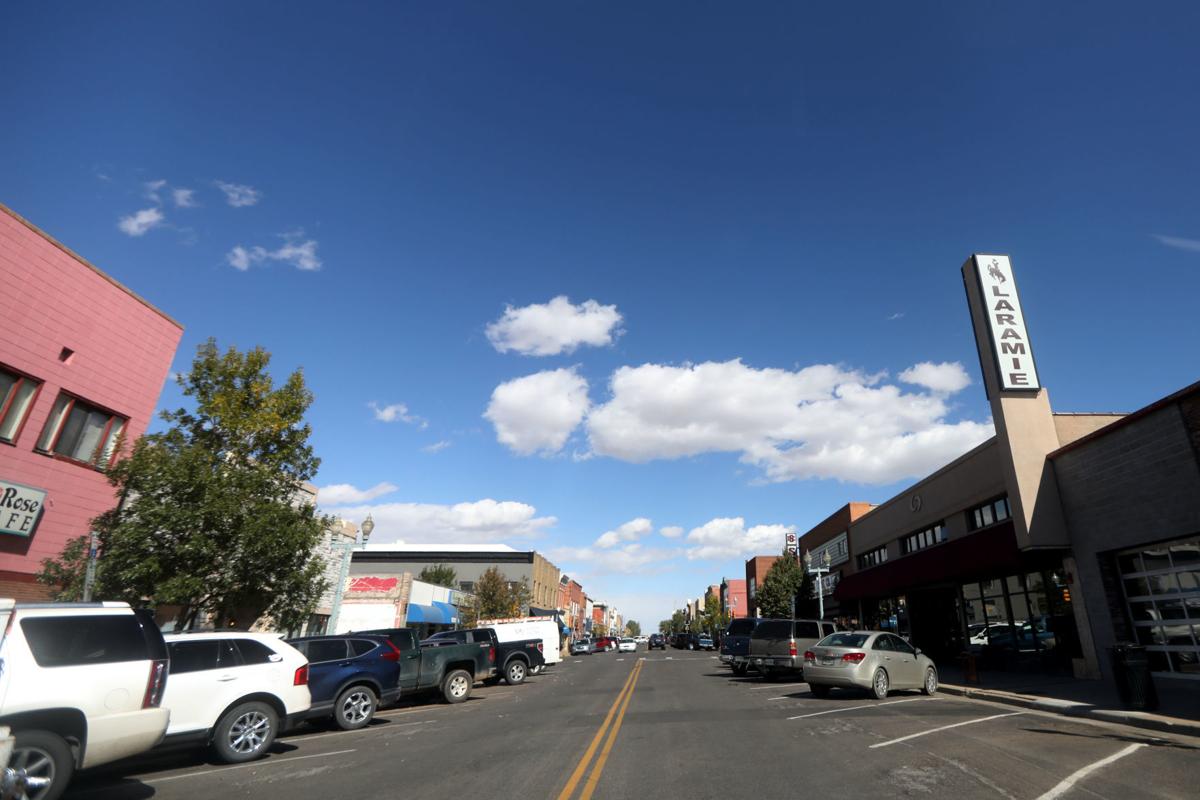 An overwhelming percentage of small businesses across Wyoming oppose a corporate income tax, a members-only poll released Thursday by the National Federation of Independent Business found.
The survey – released Thursday by the NFIB's Wyoming chapter – shows just 4 percent of its 2,500-plus membership supports a controversial proposal for a statewide corporate income tax that will be taken up in the 2020 Budget Session, with an additional 86 percent against. Ten percent of the members remain undecided on the proposal.
Though few members of the NFIB – who average between five and nine employees — would actually be impacted by a proposed income tax, the NFIB's Wyoming State Director Tony Gagliardi said their members see the introduction of any tax as opening the door to future taxes levied on small business.
"It's the tendency to trickle down – the camel's nose under the tent," Gagliardi said. "As state director, I have to constantly look at the worst-case scenario when it comes to public policy and what is best for our membership, and I have to think about what – if this gets passed – where things go from here. That's why we asked this question."
The results were based on returns of at least 5 percent of the state's NFIB membership, Gagliardi said. Roughly 2,243 members voted in the poll, which were conducted by email.
You have free articles remaining.
Surveys will remain open until the start of the 2020 session.
Thursday's poll – similar to those conducted by the organization every year – included questions on three other key issues related to small businesses in the state. These included a desire for more state support for vocational and technical training for high school students (87 percent in favor), an opposition to a proposal to convert Interstate 80 to a toll road (63 percent against and 27 percent in favor) and a 65-13 percent opposition to cities and towns setting their own labor and employment laws, a question stemming by a raise in the minimum wage in Denver that was passed independently from the rest of Colorado.
"This was sort of a preemptive strike," Gagliardi said. "Over the last few years, we've started to see this trend across the United States. Over the last three months, we've seen Denver jump the gun and raise its own minimum wage, even though we (in Colorado) had specific language saying you could not do this until 2021. But they did anyway, because they're Denver."
"All politics is local," he added. "But when it comes to labor and employment law, business – especially small business – cannot be having 10 different localities with different laws or ways of doing things."
The corporate income tax will likely be among the most controversial subjects taken up by the Legislature this winter. Sponsored by Casper Republican Rep. Jerry Obermueller and backed by strong institutional support, a proposal for a corporate income tax has been the subject of heavy scrutiny by political and industry groups, who have questioned the fairness of its 100-shareholder threshold – a key sticking point of the bill intended to target only out-of-state, publicly traded companies – and whether the tax would lead to higher prices for consumers.
Wyoming is one of few states without a corporate income tax, and some have made the argument the legislation could dissuade businesses from wanting to come into the state. However, Obermueller has argued the bill was crafted specifically to target firms that could afford it and, while there could be some collateral damage to businesses not considered to be of the national, "big box" variety, the bill's ultimate financial impact is relatively minor ($23.1 million in annual revenue). Still, it is seen by some as one piece of a broader effort to diversify the state's revenue streams.
The Legislature meets for the 2020 Budget Session beginning Feb. 10 in Cheyenne.
Get Government & Politics updates in your inbox!
Stay up-to-date on the latest in local and national government and political topics with our newsletter.