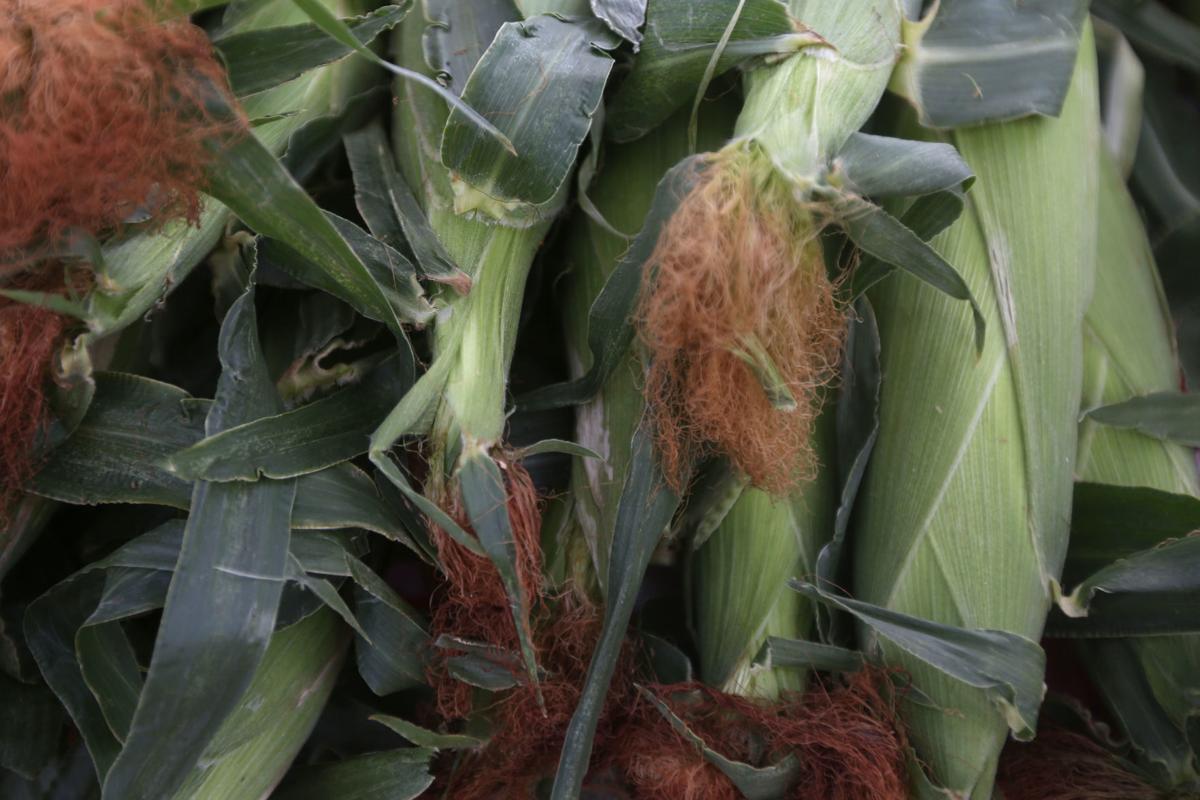 For Wyoming consumers looking to enjoy a farm-to-table diet, convenience is rarely part of the equation.
Beyond patronizing a restaurant intent on buying their food locally, those looking to support local farmers and growers have had only a handful of options available: find a farmers market or go directly to the farmers themselves.
It's a system that has been frustrating for the farmers as well, who — with only several months in the summertime to sell their wares — often have difficulties traveling to the few, far-flung places around the state where they can make money in the offseason.
"We have farmer's markets during the growing season," said Jesse Miller, a Wyoming-based local food consultant. "But there's not much going on beyond that period."
Since the passage of Wyoming's Food Freedom Act in 2015, opportunities for growth among Wyoming's farmers and ranchers have been limited by few things more than their abilities to find new markets, due to a surfeit of regulations covering everything from where food needs to be cooked to how it's labeled and packaged.
These limitations, while well-intentioned, have also made the barrier to entry for Wyoming's growers difficult, Miller said, and have dominated recent discussions among the state's agriculturists in their efforts to improve prospects for local food. While some growers and producers have managed to create and market their own home-produced products, many around the state have been unable to branch out beyond the traditional farmers market circuit, forced to travel long distances to the proper venues for their goods.
"One of the points a lot of producers came up with is that it's kind of ambiguous who we can sell to, who can be an agent to sell this with, and is it OK if we're able to sell these goods into grocery stores and markets," Miller said. "There have been a lot of producers who have felt like that's been a barrier to expanding their business because they don't feel comfortable beginning to sell their goods to grocers and retail outlets because of the verbiage of the previous Food Freedom Act."
A new piece of legislation released this week, however, could help to change that.
A bill introduced by Rep. Shelly Duncan, R-Torrington, seeks to expand the scope of the state's Food Freedom Act with a number of amendments that will allow specific, non-hazardous type homemade goods — like jams, uncut vegetables, nuts, candies, pastas and dry soup mixes — to be sold in traditional retailers, like a supermarket.
Duncan did not return a request for comment by press time. However, the language of the bill was lauded by farmers like Adam Bunker of Sheridan-based Papa Joe's Produce. Barring a few issues with the language of the bill and a broad reading of "potentially hazardous" food — think meat or raw milk — Bunker said the bill was a significant improvement to the status quo.
"Under existing Food Freedom statutes, any transaction involving Food Freedom products must be directly between the producer and the informed customer," he wrote in an email. "As producers have looked at various opportunities to expand access to customers, this becomes a hurdle because even highly stable products like jams/jellies, roasted coffee or even just flavored salts require the producer to be present for the transaction. This curtails producers from collaborating on sales opportunities in which we can pool our products at a central location and designate a single agent to manage transactions on everyone's behalf."
For local food advocates like Miller — who has received a number of grants from the U.S. Department of Agriculture to develop local food systems here — Duncan's amendments could be critical to the state's small farmers.
"Reading the amendments that they're looking to make right now, that would open up opportunity and remove that barrier to market entry for these producers," Miller said. "Our real goal is to be able to increase that market entry to be able to allow a kind of pipeline for producers to start small and be able to grow bigger without having significant barriers to the next step."
While Wyoming's 2015 Food Freedom Act was the nation's first such law, other states — like Utah — have found success with their own versions of the legislation, which has since been pushed by some like the American Legislative Exchange Council, a free market public policy group, and the libertarian Institute for Justice. So far in 2020, other states — like Oklahoma — have begun to consider their own versions of the law.
However, the policies have received some pushback from consumer groups and health departments in states like Wyoming and North Dakota, the latter of which considered banning some foods allowed under the new law over concerns the now-loose regulations on the cottage food industry could have risks for consumer safety. (The state's health department, which failed to convince the Legislature to update the law on its own, eventually imposed its own regulations in late 2019.)
But the economic case for food freedom, Miller said, is well worth it, particularly as groups like the Wyoming Business Council have sought means to improve the state's farm economy.
"Farming is part of Wyoming's culture, but it's not part of a huge sector of its economy," Miller said. "Our goal is to really invigorate agriculture in Wyoming, and I think this is a good next step for us and to present a model to the rest of the country on how best to do this."