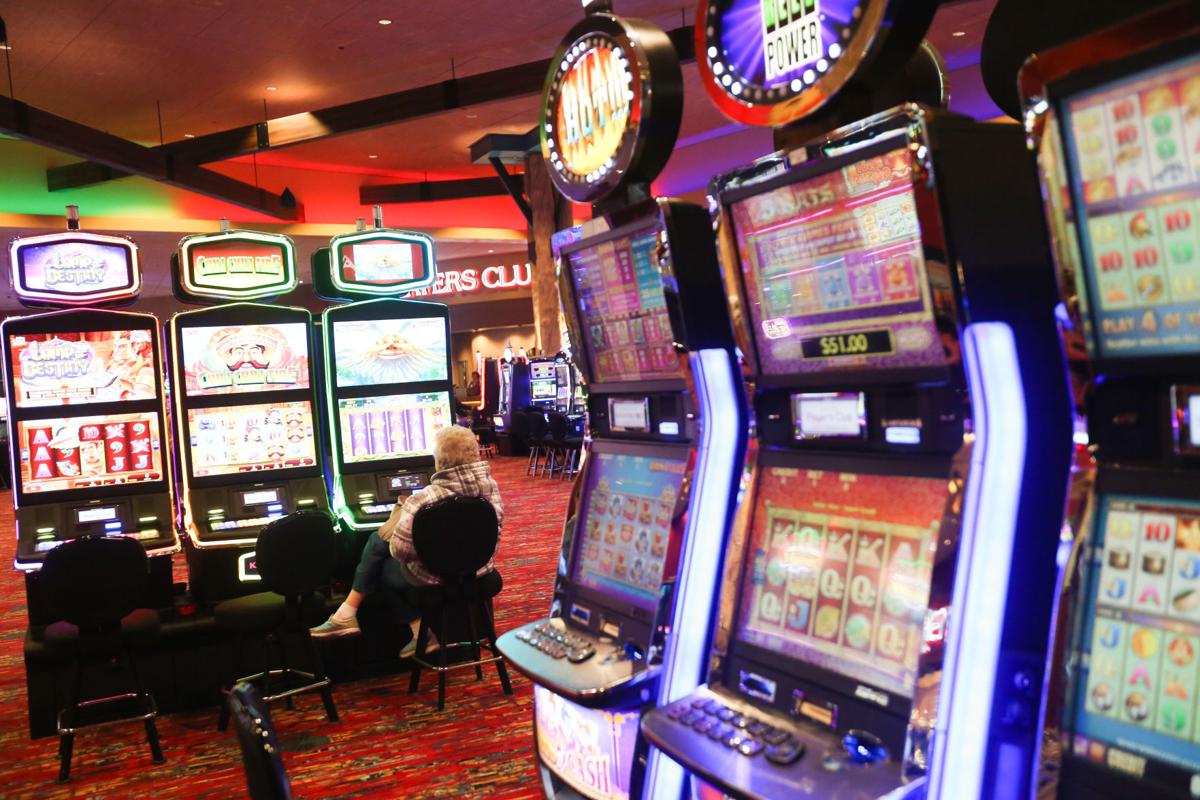 GILLETTE – Since the idea first appeared in the Legislature last year, regulated gambling was recognized by many to be a troublesome – if needed – topic for lawmakers to consider.
Throughout the Cowboy State, a barren regulatory environment and poor enforcement has led to an explosion of unregulated gaming machines in bars and truck stops all across the state, generating millions of dollars in untaxed business with no oversight. Over the past year, high profile inquiries into illicit gaming machines by the Wyoming Attorney General's office – highlighted by frustrations from members of the gaming industry — have created friction around the issue. In the winter, state lawmakers briefly considered a statewide gaming commission, pulling their support after it became clear the proposal was, in some respects, a flawed one.
The issue is getting worse, some say, with more than 400 of the illegal machines now operating in the state and many more expected. However, any hopes for regulated gambling were dashed after members of the Legislature's Joint Committee on Travel, Recreation and Cultural Resources pulled support for the bill at its meeting Friday, anticipating little support for the bill in an abbreviated 2020 budget session.
Though it is possible an individual lawmaker could sponsor a bill – requiring a two-thirds majority for introduction – a gaming commission is more than likely a dead issue for now.
"I just don't think it'll pass," said Sen. Ogden Driskill, R-Devils Tower. "Committee bills are the easiest route to go, and I think it's going to be a hard sell."
Pulling the plug on regulated gambling, said Driskill, could be a mistake his peers will soon regret. In states like South Dakota — where the gaming industry is largely unfettered by regulation — slots, consoles and other machines of vice litter pump stations and taverns across the state, a situation Driskill believes could potentially be replicated in Wyoming.
Then there's the money – specifically, the potential Wyoming will miss out on more than $4 million in untaxed revenue estimated to be generated by unregulated gaming machines this year.
"My prediction is we're going to come back next year with nothing passed, and we're going to be dealing with something between 800 and 1,200 machines with the number of new bartenders," Driskill said. "It's getting harder and harder to slow that down."
"I can see where it's headed," he added. "Every gas station has a casino in their windows. That's probably where Wyoming is headed. It's the Wild West. What we're doing here is sending a signal out that until somebody shuts you off, you can do anything you want to out here."
Regulation issues
Wyoming already has extensive laws regulating gambling across the state. However, there is no comprehensive list of rules behind those activities, creating a piecemeal regulatory environment where horse racing plays by different rules than video machines or the lottery. Jurisdiction is often hazy, and law enforcement is sparse, if nonexistent.
This environment has created a situation where illegal gaming often goes unaddressed, creating a quandary for local officials and law enforcement alike that might require some form of regulation to deal with.
Whose job it should be to administer those regulations, however, is up for debate.
For the state, having a comprehensive set of regulations that not only legalize certain types of gambling, but facilitate it as well, can help to generate desperately needed streams of revenue in a controlled, measured way. They have the infrastructure as well, already boasting several existing agencies such as the Wyoming Lottery and the Pari-Mutuel Commission, which regulates horse racing.
Representatives for the gaming industry in attendance Friday expressed a willingness to be regulated. However, they expressed concern that their industry was being treated unfairly while other types of gaming – for the most part – were given the leeway to essentially regulate themselves. Wyoming Skills LLC, a group of businesses that own and operate gaming equipment, already do some form of self-regulation and, in the past year, have hired a compliance officer to not only make sure the businesses they contract with are following the law, but to report businesses and vendors that are not.
"We do not feel like [a gaming commission] is a necessary step to regulate our industry," Katherine Wilkinson, a lobbyist for Wyoming Skills LLC, told the committee in testimony on Friday. "We do feel it is an unfair advantage to the existing industries that are already regulated as the rule is written."
Driskill, however, was skeptical other businesses would adopt a similar approach.
"Self-regulation has not worked in any industry I've seen," said Driskill.
Gambling's future
Despite Friday's decision, many legislators expressed interest in future gambling regulations in Wyoming, contemplating rules rolled out in other states that have garnered the support of lawmakers and industry alike. In the U.S., 20 states currently operate some form of gaming commission, while three other states – Alaska, Connecticut and Montana – have other regulatory structures in place.
Regulated gambling could also have an economic imperative. Cheyenne Mayor Marianne Orr – whose city sits at the junction of I-25 and I-80 — said she'd like to "roll the dice" and use gambling as a potential economic development tool, requesting legalized and regulated gambling with generous local options for municipalities to draft policies they feel best fit their communities.
"I do believe statewide regulation is important, but I do believe in local control," said Orr. "What's good for my community may not be good for other communities."
For example, Orr would want to limit gambling establishments to Cheyenne's historic downtown as a means to improve foot traffic and to draw from Cheyenne's Wild West heritage, while prohibiting casino development and gaming in the sprawl and strip malls of Dell Range.
"One of the economic development tools that we lack because of spotty regulations is gambling," she said. "I guess I'm urging you all to take a look at it."
Follow politics reporter Nick Reynolds on Twitter @IAmNickReynolds
Get Government & Politics updates in your inbox!
Stay up-to-date on the latest in local and national government and political topics with our newsletter.