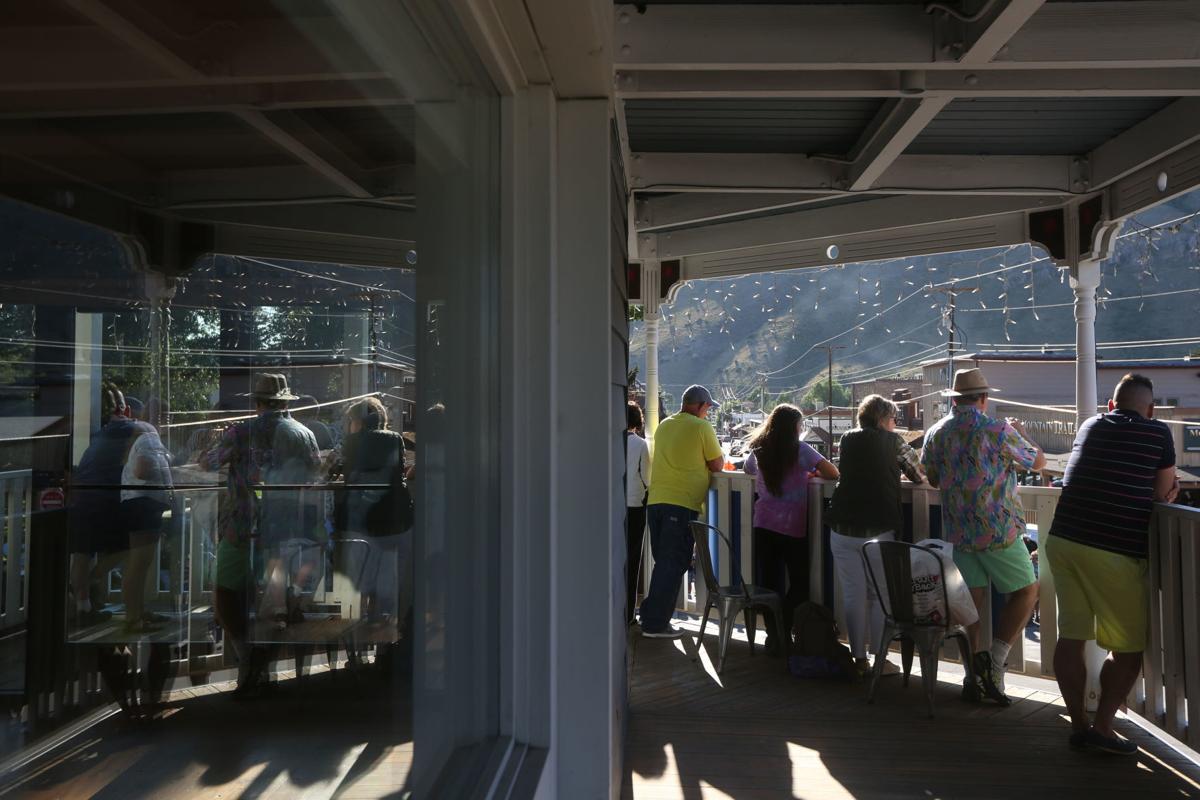 Wyoming could potentially experience a nearly 12 percent drop in employment by this summer, according to a report released last Wednesday by the Economic Policy Institute, with the state's tourism and hospitality sector disproportionately feeling the pain from those losses.
In all, the report – which is primarily based off a March 18 economic forecast by Goldman Sachs – projects a loss of more than 26,000 jobs across the Equality State by the summer due to the COVID-19 outbreak. Most susceptible under that scenario, according to that analysis, is the state's second-largest industry, which makes up just under 30 percent of all private sector employment in Wyoming.
The leisure and hospitality industry accounts for 34,000 jobs across Wyoming, according to the most recent figures available from the Wyoming Department of Workforce Services.
While the state's Department of Tourism has been taking the summer season day-by-day, telling the Star-Tribune last week it would be continuing its marketing programming in hopes for a turnaround, other groups – like Visit Cheyenne – have essentially suspended external marketing efforts to focus on local promotion.
Though it is unclear precisely what the impact on the state's nearly $4 billion tourism sector will be come the summer season, industry leaders expect the fallout could be significant.
"The 32,000+ employees that comprise Wyoming's hospitality and tourism industry are under extreme duress right now," Chris Brown, the executive director of the Wyoming Lodging and Restaurant Association, wrote in a statement to the Star-Tribune. "We do not currently have exact unemployment projections, but the numbers are likely to be staggering."
The projected figures do not account for stagnant activity in the state's coal, gas and oil sectors, each of which have fallen on hard times of their own. According to a report from the Wyoming Department of Workforce Services earlier this month, year-over-year unemployment claims prior to COVID-19 increased roughly 39 percent between February 2019 and February 2020, driven largely by declines in construction and mining.
Job cuts outside of industries directly impacted by the COVID-19 have persisted into March as well, with dozens of layoffs in the state's energy sector reported earlier this week.
Details murky
Precise numbers for the number of unemployed across Wyoming are uncertain. While recent federal figures show more than 2,300 unemployment claims were filed last week in Wyoming, according to numbers reported by the New York Times, exact figures are currently elusive due to several factors including varying eligibility requirements, overwhelmed unemployment offices and continuing layoffs heading into this week.
However, DWS Director Robin Cooley said in a news conference this week that her division is keeping up with heightened demand and that unemployment claims are being processed within two days with no waiting period.
Meanwhile, trends for hospitality, as well as travel, have been abysmal nationally. According to insights released Wednesday by analytics firm STR, year-over-year occupancy rates in hotel rooms have fallen by 57 percent since this time last year, resulting in an average revenue loss of nearly 70 percent per room across the country.
The decline in revenues could be massive for tourism-dependent counties across the state. According to Wyoming Department of Administration and Information economist Wenlin Liu, the total lodging tax collection for Teton County alone was $7.7 million last year, while Park County took in roughly $3.1 million.
In trying times, Brown urged the state to continue supporting the hospitality industry in any way possible.
"We encourage everyone to do all that you are able to support the many struggling hospitality-related businesses in your communities by ordering some take-out, tipping staff generously, purchasing gift cards and other goods online and leaving positive reviews during these unprecedented times," he wrote.
Get Government & Politics updates in your inbox!
Stay up-to-date on the latest in local and national government and political topics with our newsletter.