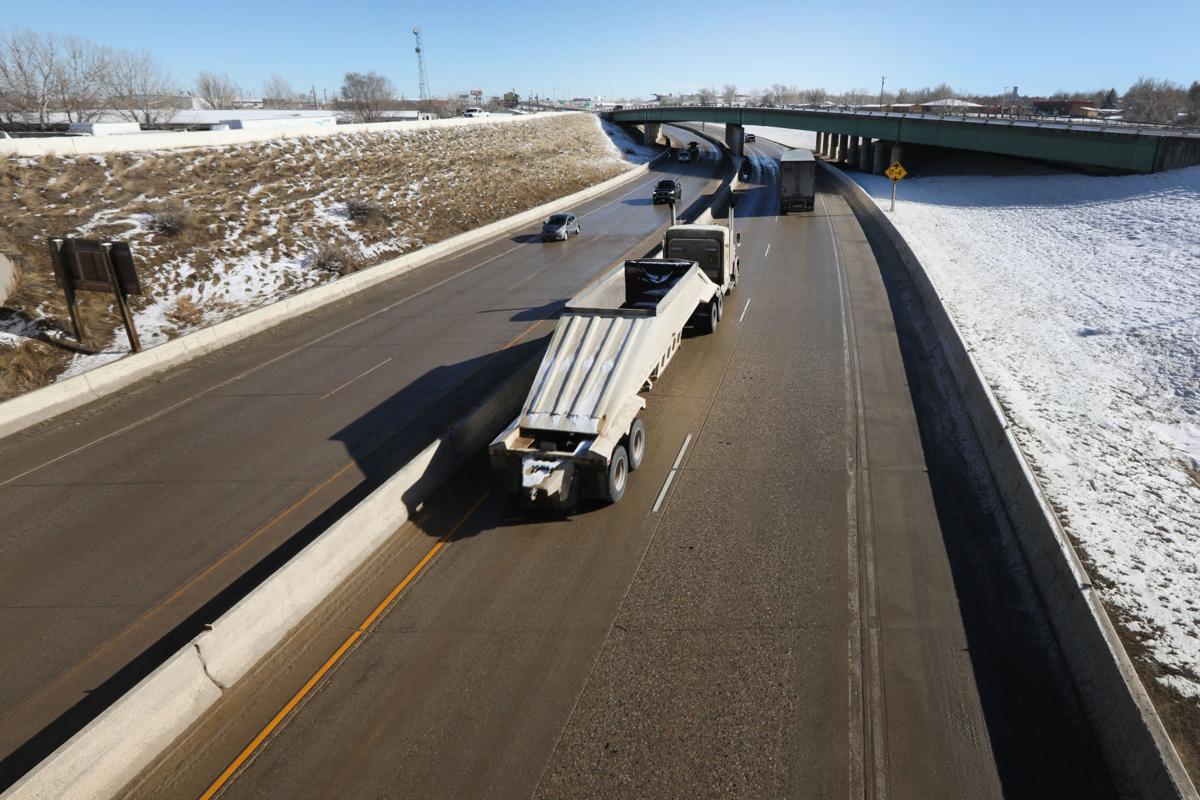 Members of the Joint Revenue Committee have advanced a proposal to increase the state's current 24 cent fuel tax by 9 cents, making it one of just a handful of revenue-raising proposals to escape the committee this interim session.
Backed by state agencies as well as several industry groups, the nine cent tax increase is projected to raise approximately $60 million in funds for local governments as well as the Wyoming Department of Transportation, which is currently grappling with a $136 million gap in funding and few options to raise revenue.
Though the rise of more fuel efficient and electric vehicles have threatened the viability of fuel taxes in the long term, WYDOT director Luke Reiner told committee members last week that the bill could potentially serve as a bridge to the future implementation of a "road user charge," a system which charges people for the miles they actually drive on state highways with the help of remote tracking devices or some other, alternative system.
While an inherently regressive tax — a tax with a disproportionate impact on poor people — the fuel tax has been one of a handful of revenue options lawmakers have been willing to consider for an agency whose funding is not tied to the state's general fund and that balances its budget using a heavy reliance on dollars from the federal government. A proposal to implement a toll system on Interstate 80 ultimately went nowhere this year, while the road usage charge option still remain controversial among some lawmakers who have misgivings with data security concerns.
Though new taxes remain a tall order in the Legislature next year, WYDOT's funding situation is becoming dire. In testimony to lawmakers, Reiner said that deferring maintenance could be costlier in the long run than fixing highways now, noting 34% of the state's roads are already considered to be in the "yellow" range.
At some point, Reiner said, the problem becomes large enough that the state no longer has the ability to source the contractors necessary to fix the problem, even if the department did have the money to do it.
Meanwhile, WYDOT is running out of room to cut its budget.
Reiner told lawmakers WYDOT spends $175 million of its $700 million budget on payroll, covering everything from maintenance and aeronautics to the Wyoming Highway Patrol, all of which are already short-staffed.
"We're happy that at that number, we're still functional," Reiner said.
Lawmakers were generally in agreement that WYDOT needed a new source of revenue. The details were a matter of debate, however. Rep. Timothy Hallinan, R-Gillette, noted that the last increase to the state's fuel tax, 10 cents, came in 2013. He recommended amending the bill to increase fuel taxes by just 3 cents to align with inflation, adding other forms of revenue should be considered. "I think it's improper to use the gas tax as the sole source of income for the highways," he said. Though that proposal went nowhere, Sen. Affie Ellis, R-Cheyenne, suggested the 9 cent increase be phased in over three years. That effort ultimately failed with just three votes in favor.
"We're poking 'em with a stick once, and now you're going to do it three times? Let's just get it over with and go forward," said Sen. Cale Case, R-Lander, the committee chairman.
Ultimately, the 9 cent tax increase advanced out of committee 8-6, becoming one of just a handful of bills to survive last week's meeting. The discussion about revenue occurred as the state grapples with an economic crisis brought on by the COVID-19 pandemic and an energy downturn. The crisis has already prompted two rounds of state budget cuts, and more could be on the way.
In the first vote of the day, a proposal to increase taxes on alcohol failed on a 7-7 tie. The state has not imposed an increase since it had begun taxing alcohol in 1940. A pared-down version of the bill focusing just on beer also failed, though lawmakers committed to considering a bill studying the state's tax structure around alcohol at its next meeting.
The committee did advance a bill that proposes a 40% increase on tobacco taxes, would would bring the state's 43rd-worst ranking tax rate of 60 cents per pack to 84 cents, still well-below the nation-leading $4.38 surcharge seen in Washington, D.C.
Lawmakers previously killed a tobacco tax increase in the 2020 session.