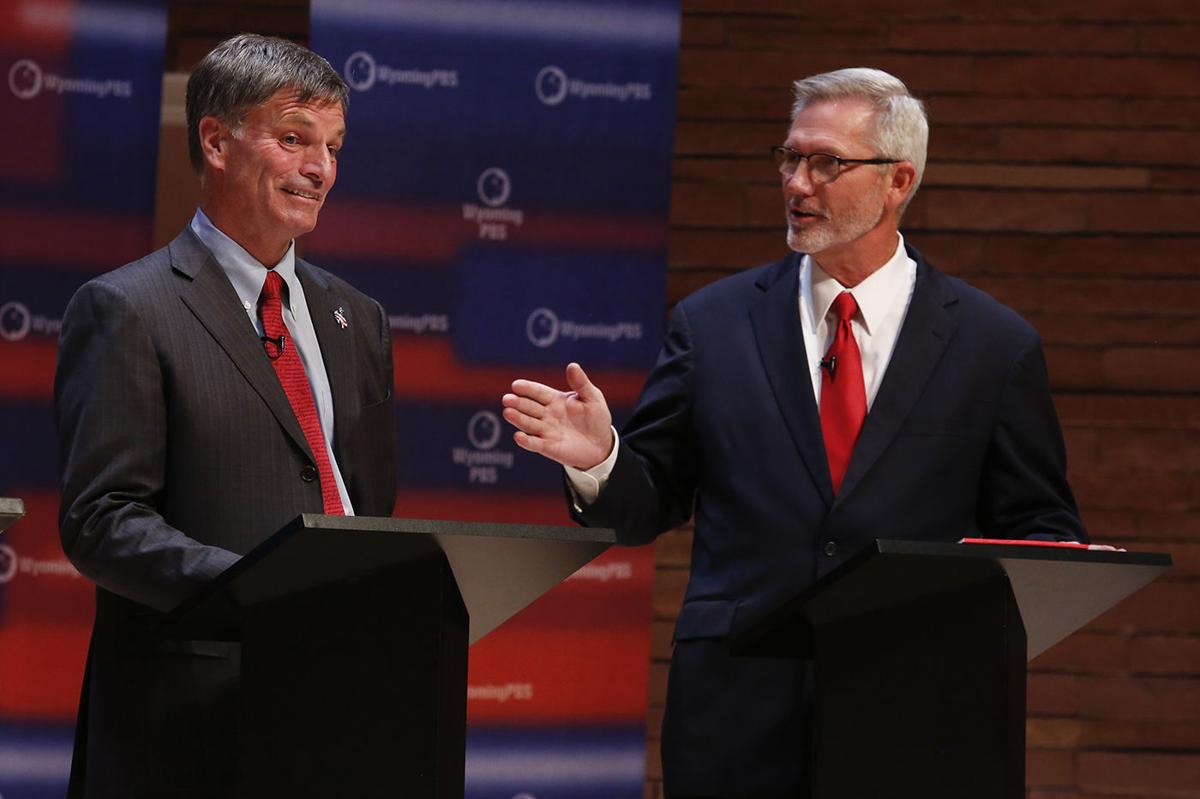 Rock Springs veterinarian and frequent candidate Rex Rammell has announced he is running against Gov. Mark Gordon in the 2022 Republican primary.
Rammell — who has run unsuccessful races for the Wyoming Statehouse, governor, U.S. House and U.S. Senate in Wyoming and Idaho — announced his candidacy in a news release Wednesday. He said his campaign will center on seizing federal lands within Wyoming's borders from the U.S. government as a means of avoiding the economic fallout from the Biden administration's pause on federal oil and gas leasing.
"This is a fight that has been in the works shortly after Wyoming became a state," Rammell wrote in his release. "The 10th Amendment to the United States Constitution clearly states that all powers not specifically delegated to the federal government belong to the states. Accordingly, no power can be found in the Constitution for the federal government to own 25% of America's land mass."  
That final statement — originating with the Sagebrush Rebellion in the late 1970s — has been pushed by right-wing activists like Nevada rancher Cliven Bundy for decades, and has no basis in fact. According to a 2007 report from the Congressional Resource Service, The Property Clause of the U.S. Constitution allows the federal government to "own and hold property as Congress directs," with the sale and acquisition of additional lands subject to congressional approval.
Rammell has a colorful — and checkered — past as a candidate. During his 2020 campaign for the Wyoming Senate in Pinedale, the legitimacy of the his residency was called into question until it was revealed to WyoFile that Rammell was sleeping at his veterinary clinic in that western Wyoming town.
In 2018, he ran against Gordon as a member of the Constitution Party, saying that he was tagged by the Wyoming Republican Party as a backup plan if a more moderate Republican nominee emerged from the primary, a claim state party leadership denied.
All of those bids were unsuccessful, with Rammell typically losing his campaigns by margins of 28 points or more. Though he earned 26% of the vote in Idaho's 2010 Republican primary for governor, he posted just 3.3% in the general election while running for the same position in Wyoming eight years later.
The announcement kicks off a statewide tour announcing his campaign.