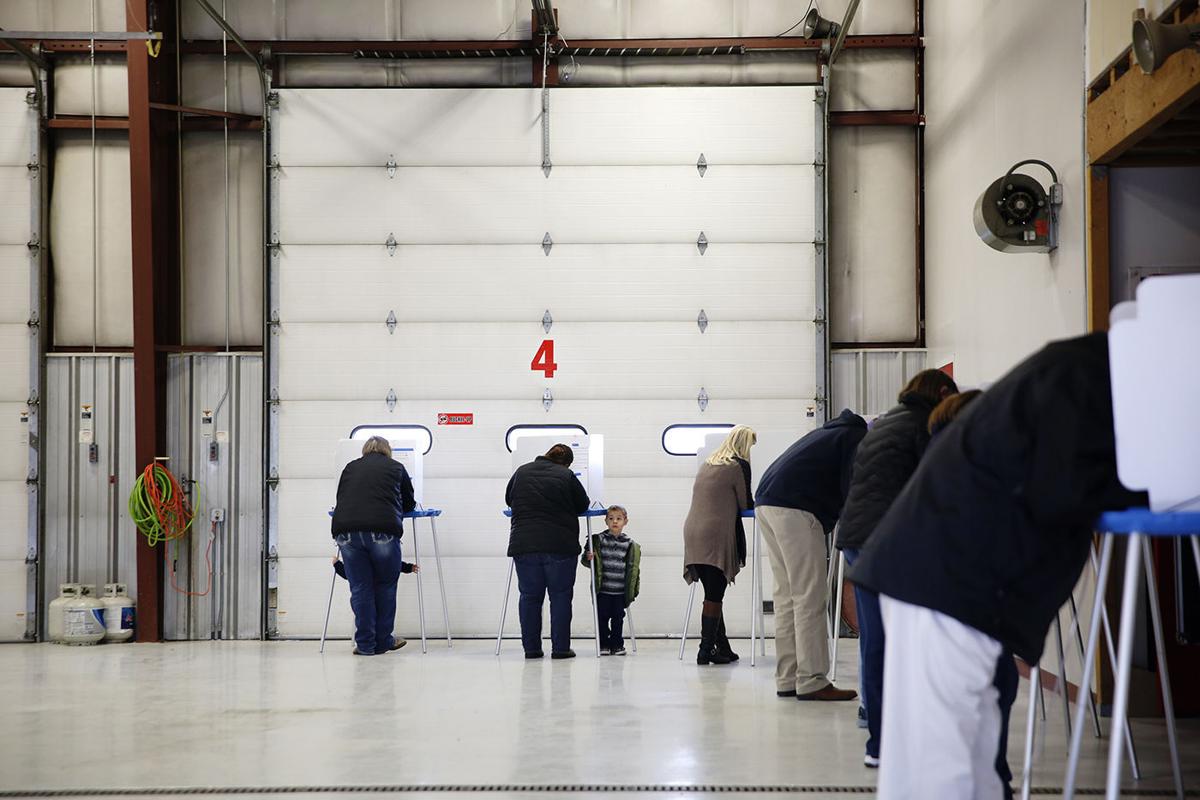 Several of Wyoming's wealthiest individuals are investing tens of thousands of dollars into a number of tight Republican primary races this cycle, campaign finance reports filed with the Wyoming Secretary of State on Tuesday show.
Oftentimes, they are on opposite sides.
According to campaign finance records, several well-known families in Wyoming politics – the Trues in Casper, the Brophys in Jackson, along with other high-profile donors like Gore-Tex heiress Susan Gore and Jackson billionaire B. Wayne Hughes Jr. – have donated an unprecedented amount of money into numerous Republican House and Senate primary races this cycle.
Hughes Jr. – the largest individual donor in this year's elections – has sunk $150,000 into a newly-formed political action committee, helmed by GOP power player Diemer True and former Wyoming Republican Party chairman Matt Micheli, called Wyoming Hope, which has doled out $5,000 checks to 21 candidates facing challenges from right-wing opponents. That list includes Reps. Tyler Lindholm, Sandy Newsome and Jerry Paxton, and Senate candidate Erin Johnson, who faces a tough campaign against incumbent Republican Anthony Bouchard.
Several members of the True family – JoAnn True, David True and Shane True – have donated thousands of dollars to a number of candidates and political action committees backing more moderate candidates, while Diemer has used his own PAC, Diamond Free Enterprise PAC, to infuse $5,000 of his own money to back vulnerable incumbents like Sen. Michael Von Flatern, Newsome and Rep. Bill Pownall.
"There has been a significant growth of third party, dark money and anonymous voices attacking solid, capable, conservative legislators who have the ability to tackle complex issues," JoAnn True wrote in a statement to the Star-Tribune. "We believe that it is critical that these legislators have the necessary resources to take their message directly to the people."
On the other side, Gore has spent nearly $29,000 to support 23 candidates in various races around the state, all of whom are opposing a number of those more moderate candidates. The list includes Paxton's opponent, Joey Correnti, Newsome's opponent Nina Webber, Wyoming Hope-backed candidate Mickey Shober's opponent John Bear and incumbent Aaron Clausen's opponent Camilla Hicks, among others.
Gore did not respond to an email request for comment.
Daniel and Karleen Brophy – two active supporters of far-right candidates in other states as well as Wyoming – are supporting most of the candidates backed by Gore, investing nearly $79,000 in highly conservative activist candidates such as Sheridan incumbent Rep. Mark Jennings, Lindholm's opponent Chip Neiman, Eyre opponent Karl Allred and Sen. Fred Baldwin's primary opponent Lyle Williams, most of whom also received funding from Gore.
Tim Salazar — a leading figure for gun rights in Wyoming — also received $10,000 in funding from the Brophys this cycle as he seeks to make the jump from the House of Representatives to the Senate.
Others – like Jackson-based mystery writer and conservative activist Karin McQuillan – have placed their money in PACs running attack ads against a number of incumbent Republicans facing challenges from the right. For MacQuillan, that contribution came in the form of a $12,000 donation to the newly-formed Wyoming Conservative Alliance, making herself the upstart organization's primary benefactor.
Several other high-powered donors, including Casper's Cathy Ide and Sheridan rancher William Doenz, have also made significant donations to hard-line conservative candidates this cycle.
Tuesday's campaign finance reports show the depth of the divisions between two warring factions in the state's Republican politics, whose internal disagreements have since crossed over into this year's elections. The number of incumbent House Republicans facing primary battles has doubled in 2020 compared to two years earlier, while seven Republicans in the Senate are now facing primary challenges of their own.
Meanwhile, a menagerie of organizations have appeared in recent months with an eye to promote right-leaning conservatives while disparaging more mainstream Republican lawmakers, including Wyoming Gun Owners and anonymous websites like WyoRINO.com, which have sought to note candidates who fail to toe the party line as "Republicans in Name Only."