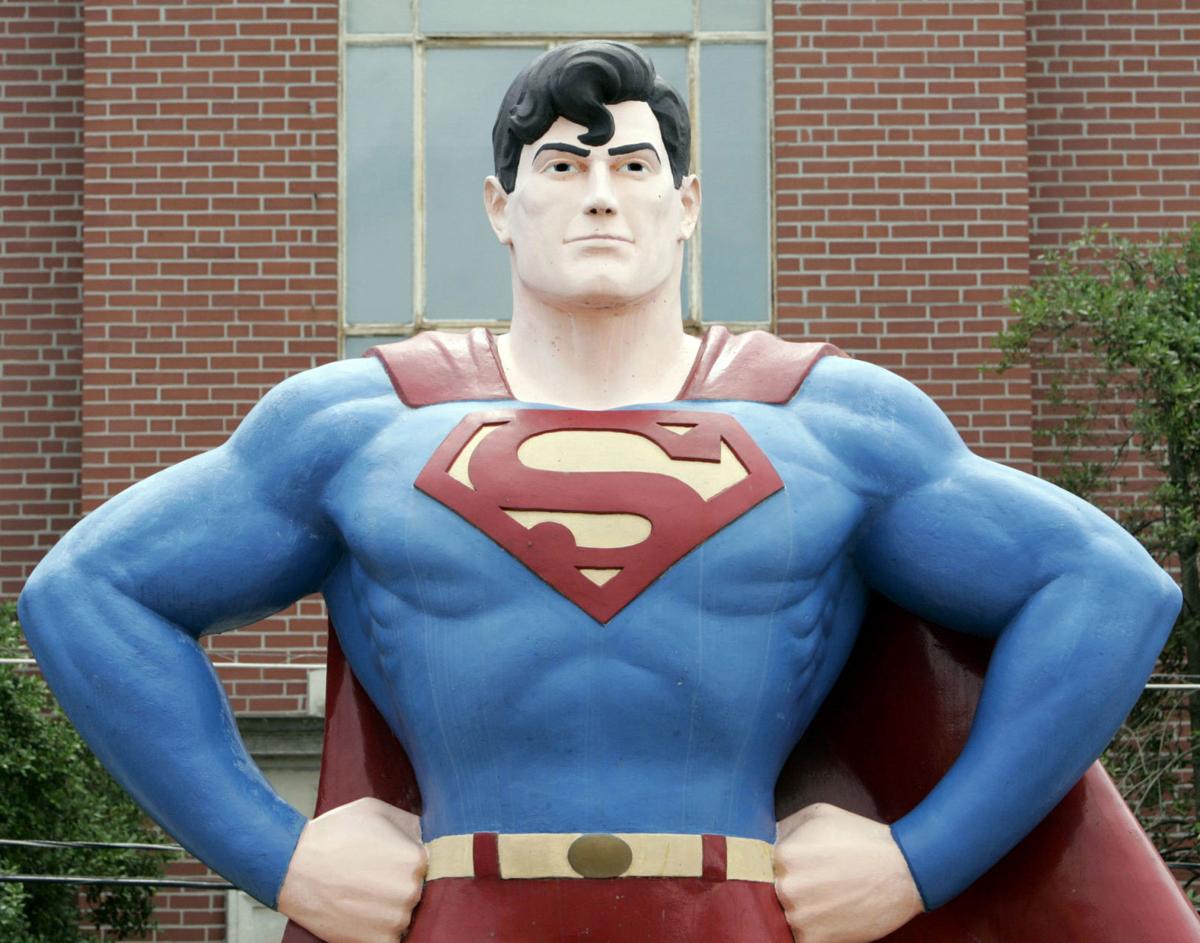 For years, the University of Wyoming has managed the collection of comic book editor Mort Weisinger, who was the story editor of D.C.'s "Superman" comics for three decades.
But after all that time, UW, the home of those collections since 1982, could be losing the archives — because of recent comments by Wyoming's Congresswoman, Liz Cheney.
On Tuesday, Weisinger's son – Connecticut-based author and psychologist Hank Weisinger – contacted the University of Wyoming's American Heritage Center demanding the return of his father's papers from their collections, a move he told the Star-Tribune in the interview was in retaliation for heavily-criticized comments Cheney made Monday on Fox News.
An avid CNN watcher, Weisinger usually turns on the network every day as idle watching, background noise to listen to while he works. But before getting into his work, he said, he'll usually watch five minutes of the conservative-leaning Fox News Channel, in order to "see the distortions" of the day's events, he said.
"But I also want to say that the impeachment proceedings that are going on," she said Monday. "And what the Democrats are doing themselves to try to weaken this president is part of this."
It was then that Weisinger decided to pull his father's collections, saying his reasons were not about publicity, but about principle.
"When I heard Liz Cheney spin this ridiculous lie of the Democrats' working collusion with Turkey to time the invasion of Syria with impeachment, it made me remember something," Weisinger said. "Superman's values were 'truth, justice and the American way.' And I cannot have my father's papers at a university represented by a congresswoman who is the exact opposite."
Though his affiliations have been often debated, Superman has always been a political figure in American culture as a fighter for the oppressed and American principles. Under Weisinger's leadership as editor from 1945 to 1970, the editor often maintained regular contact with U.S. politicians to reclaim the morality of comic book heroes, who in the '50s were seen as contributing to juvenile delinquency in America. Weisinger was even in contact with the administration of John F. Kennedy to use his Superman comics to promote the administration's physical fitness initiatives in the days leading up to Kennedy's 1963 assassination in Dallas.
For UW – whose collections include the personal papers of legendary Marvel artist Stan Lee – the loss would be a significant one. According to American Heritage Center director Paul Flesher, the university owns more than 20 boxes of papers and other materials from Weisinger, who was also a prolific science fiction writer published in magazines ranging from The Saturday Evening Post to Esquire and Cosmopolitan. That collection, Flesher said in a statement, has been put to good use over the last 37 years, regularly consulted by researchers, journalists, and interested members of the public as well as students at both the college and K-12 levels.
A this point, it remains unclear whether or not the materials will be returned.
"By policy, the American Heritage Center cannot discuss its relationships with its collection donors or with its donors' families," Flesher said. "It is a neutral , non-political institution working to preserve the past for our nation's future. The Weisinger collection remains available at the AHC to anyone who wishes to research in it."
Currently, the other half of Mort Weisinger's collections sit at Syracuse University. If returned, Weisinger said he plans on quartering the documents in the archives of New York University, which his father attended for several years but did not graduate from.
They could be anywhere else. Just not Wyoming.
"I cannot have them in that place when my father was so into truth, justice, and the American way," he said. "And now I see this woman from Wyoming doing the exact opposite. It's an embarrassment."
Star-Tribune staff writer Seth Klamann contributed to this report.
Follow politics reporter Nick Reynolds on Twitter @IAmNickReynolds
Get Government & Politics updates in your inbox!
Stay up-to-date on the latest in local and national government and political topics with our newsletter.