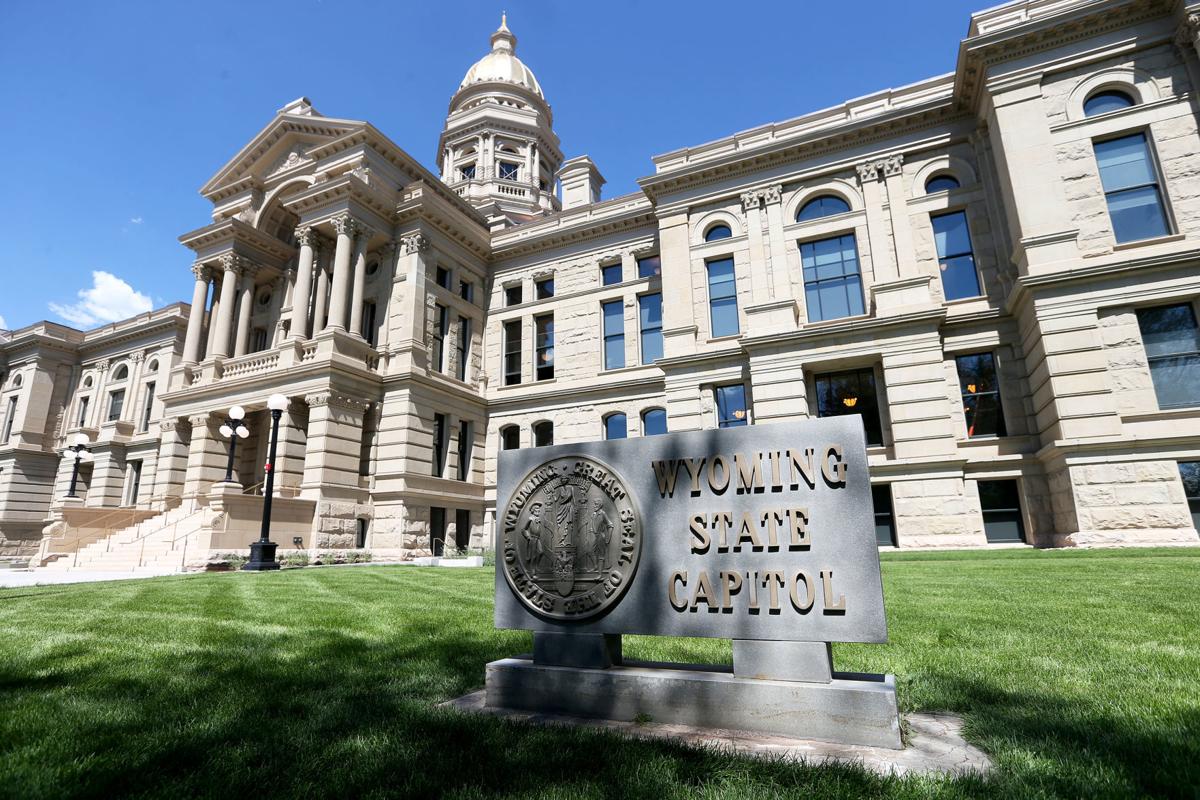 After months of working from home due to the COVID-19 pandemic, many state government employees are returning to their offices this week.
In anticipation, state agencies have issued guidance that included processes for inspecting and sanitizing buildings and best practices for employees to stay healthy on the job after months of remote work.
The recommendations issued by supervisors within each agency closely track with many of the best practices already embraced by the health care community, including the common advisories to wash hands, maintain social distancing and stay home if you're feeling sick.
Though the return process has been gradual, the state appears to be lacking in some supplies to help stem the spread of the virus, and has only imposed loose restrictions for employees working within the building: a potential point of concern for workers as the state experiences a surge in cases.
According to a source in a state agency that has returned to work, personal protective equipment in the office has been hard to come by and – while masks and hand sanitizer are available upon request – their facility so far lacks any requirements for people in common areas of their building to wear masks or to limit gathering sizes. Some items, like sanitary wipes, have been in short supply.
Officials have taken protective measures ahead of opening. In emails sent to staff on Tuesday, workers in one office were told that additional hand sanitizer would be added to work spaces. In a Monday interview with the Star-Tribune, A&I Director Patricia Bach said that so far the only buildings cleared for opening are ones with individual offices or where employees can easily socially distance. Others, like the cubicle-dominated Herschler Building, will remain closed.
In the meantime, Bach said the state is currently working on adding approximately 250 sanitizing stations to state facilities. In addition, office spaces could potentially be modified to improve worker safety.
Those who aren't yet ready to return to work, she added, won't necessarily have to either.
"We're pretty aware of the amount of folks that are either compromised themselves, or have compromised family members at home," said Bach. "We've done everything we can to make sure that we work with them and make sure they're safe as possible. And the governor is very cognizant of that. That's why telework is an option and why telework has been an option."
Reopening plans for other agencies in state government remain unclear. As of Monday afternoon, few agencies within state government had begun to return to the workplace, while approvals to return to work by Wyoming Department of Health and by the state's OSHA office were still pending. The Wyoming Public Employees Association, the de facto union for state employees, said Monday it had not yet received any formal complaints from employees, but were committed to rectifying any situation to arise down the road.
"If somebody is being told they are going back to work and they don't have the proper safety, they can call us and we'll follow through to make sure it is safe for them to go back," Betty Jo Beardsley, the director of the WPEA, said in an interview. "But I don't think there is a plan for that immediately. It will be gradual."
Some are still reluctant to take that step, however, particularly as the number of cases of COVID-19 in Wyoming and the Mountain West have begun increasing in the wake of loosening restrictions on travel and businesses. On Tuesday, legislative leadership voted down a proposal to allow committees of the Wyoming Legislature to hold some limited, in-person meetings in Cheyenne, citing concerns for public health and the safety of their employees.
While cost savings (it costs $10,500 for an in-person meeting in Cheyenne, but less than half of that for a remote meeting), did factor in that decision, a professed lack of PPE for members of the public and a lack of enthusiasm for in-person testimony were likely larger motivations in the vote. For an upcoming, in-person meeting in Rock Springs, for example, 13 of 14 total people asked to testify declined invitations to attend in-person, LSO director Matt Obrecht told Management Council on Tuesday.
While some members of the Council, like Sen. Ogden Driskill, R-Devil's Tower, suggested the Legislature should mirror the loosening of restrictions that have been occurring around the state, a bipartisan majority of Management Council disagreed, with several expressing concern for public health and safety in light of rising case numbers.
"I don't see enough of a gain from in-person meetings to add to the risk of staff," Sen. Chris Rothfuss, D-Laramie, said ahead of the vote. "How is this a good time for the legislature to roll back restrictions when the data suggests we should be doing the opposite?"
Concerned about COVID-19?
Sign up now to get the most recent coronavirus headlines and other important local and national news sent to your email inbox daily.