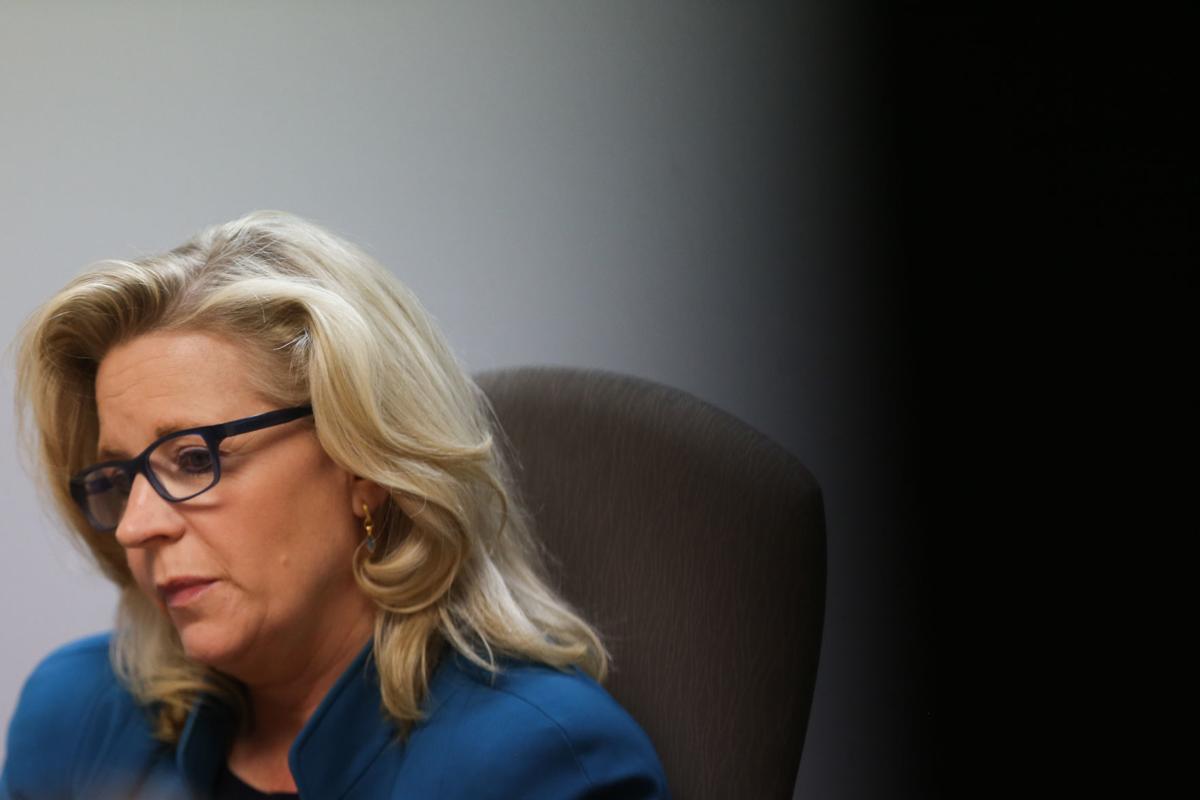 Weeks before COVID-19 began ripping its way through the United States, Wyoming Congresswoman Liz Cheney began forcefully calling for the country to take seriously the looming threat of pandemic.
As states slowly began to implement measures to contain the virus – some aggressively, some not – Cheney stressed the critical need to fight the pandemic with intensity. She pushed the importance of social isolation policies days before even the federal government chose to do so and, as a number of her Republican colleagues (as well as President Donald Trump) weighed the potential of "reopening" the economy quickly, Cheney advised against it, urging the government to stay the course in its efforts to fight the virus' spread.
"There will be no normally functioning economy if our hospitals are overwhelmed and thousands of Americans of all ages, including our doctors and nurses, lay dying because we have failed to do what's necessary to stop the virus," Cheney tweeted Tuesday.
Following a week of growing economic chaos, a vote on a historic, $2.2 trillion emergency aid bill, and the United States becoming home to the most COVID-cases in the world, Cheney spoke to the Star-Tribune. In the phone interview, she showed a deference to states' rights to make their own decisions on how to fight the virus.
Where governments in other countries have enacted strict, top-down shelter-in-place directives, the United States has deferred responsibility to the states, resulting in a patchwork of responses that have experienced varying degrees of success. While states like Washington have had success flattening the curve due to a slew of aggressive, shelter-in-place directives, others – like Georgia – have gone in the exact opposite direction, resulting in elevated rates of infection and the highest fatality rate for the virus in the country.
Asked if the federal government should get involved in similar situations, Cheney said the government had been proactive in making recommendations on what to do and providing back-end support to provide testing and facilitate the delivery of medical supplies. But that's as far as the relationship should extend.
"The federal government can and has been effective at making very strong recommendations about what should be done," she said Friday. "But, you know, our system recognizes that governors, at the end of the day, are in a much better position to make decisions that makes sense for individual states."
In Washington, criticism of the president's response to the pandemic has devolved into a partisan exercise, prompting many – including Cheney – to urge colleagues that the response to the virus should defy and ignore the lines of party affiliation. Yet, the disagreements are deep: Trump, whose administration was apparently briefed on a pandemic response by his predecessor's emergency response team prior to taking office, has been accused of actively ignoring preventative measures and delaying decisive actions to stall the virus' spread as it moved through Asia and Europe.
Cheney, however, praised Trump's decision to shut down travel to some afflicted countries earlier this month, and pushed back on the assertion he has ignored best practices in containing the pandemic, referring to a widely-circulated opinion piece written by a former Trump National Security Council staffer in the Washington Post refuting claims he had dismantled his pandemic response office.
"There were steps that that he did take early on," Cheney said. "We're now in a situation where we've said, 'Look, we got to stop the spread of this virus,' and so the whole country is essentially staying at home right now. That's a step that's never been taken before. And I think that you're going to see the kinds of coordinated efforts to get ventilators to the places where they're needed, to get personal protective equipment where it's needed." (Trump announced in a press conference following Friday's vote that he would be invoking the Defense Production Act to mobilize private industry to produce that type of equipment).
Cheney – like other members of Wyoming's delegation in Washington – recognize the threat of COVID-19 as a foreign policy issue as well. On Wednesday, the Senate Committee on Finance, of which Sen. Mike Enzi is a member, sent a letter to Trump urging the use of international trade policy to combat the virus, including pausing all pending or new tariffs on foreign goods and a suspension of rumored "Buy American" restrictions on medical supplies, which the senators argued could disrupt critical supply chains during the crisis.
Cheney also praised the president's interactions with foreign countries in sharing data and other resources in combating the pandemic, saying that the international collaboration has been working "really well."
But the congresswoman has called for intense scrutiny of the country where the virus originated – China – and a lack of information from its government on the origins and early spread of the virus. Recently, Cheney has signed on as a co-sponsor to legislation scrutinizing supply lines between the United States and China and has presented an adversarial voice to government officials there, tweeting at one Chinese government official who questioned U.S.-led criticisms of the country "How about you stop eating bats. Seriously." – a reference to the exotic meats sold at wet markets tied to similar pandemics, like an outbreak of SARS in the early 2000s.
"For more than a decade, the world has been saying, you've got to stop it, you know, that we've got viruses that explode that go from animals to humans in those markets… those practices endanger the world," Cheney said Friday. "I think this has demonstrated just absolutely had devastating now these viruses can be.
"I think we need to have a reassessment of our relationship with China," she added. "They need to be held accountable for this."
Concerned about COVID-19?
Sign up now to get the most recent coronavirus headlines and other important local and national news sent to your email inbox daily.