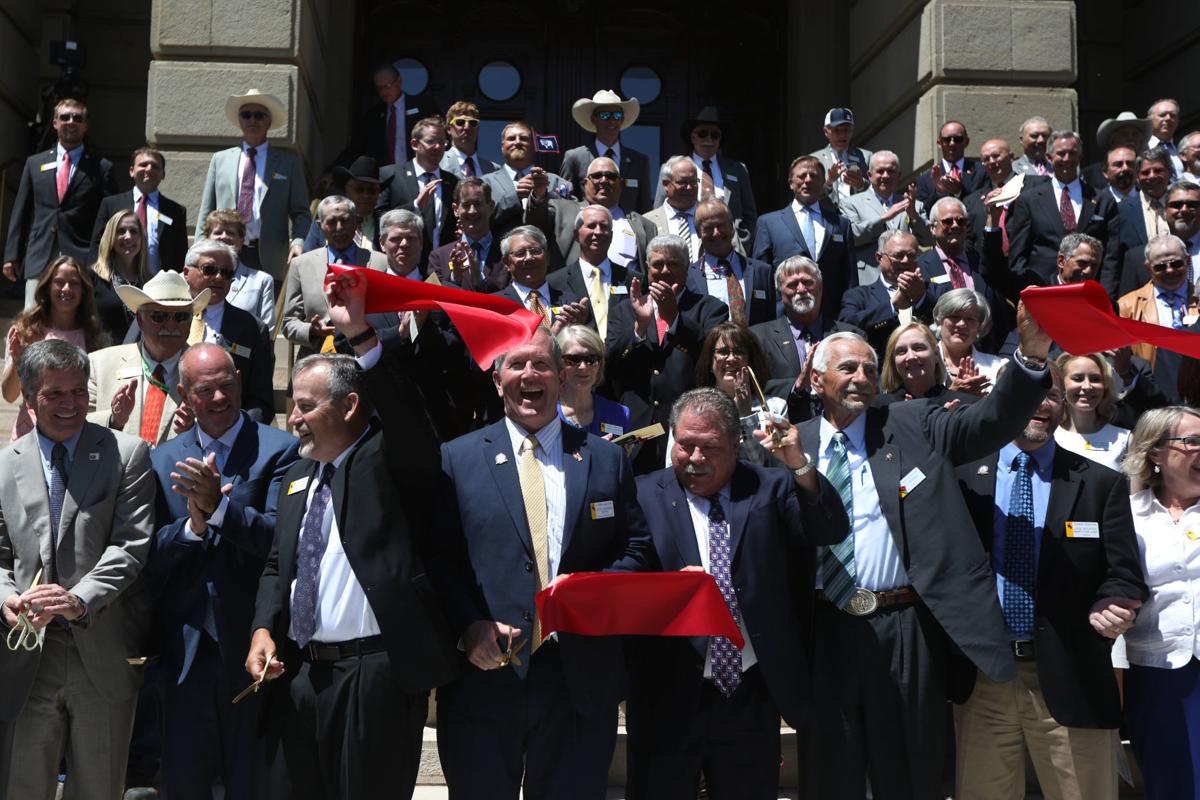 CHEYENNE – Every winter as they settle behind their desks, the 90 men and women who make up the Wyoming Legislature must be conscious of the fact that, more often than not, they are probably going to fail.
According to an analysis of legislative voting records for the past seven years, in general sessions of the Legislature, bills sponsored outside of committees are successful just under 36 percent of the time, compared to a significantly higher success rate for committee bills, which come tested and debated well before they arrive in the Capitol.
The chance of success is even lower in budget years, where individual bills – which need to receive the approval of two-thirds of members just to be discussed – are passed into law just under 27 percent of the time. That's an ironic lack of success given the clear majority of members willing to hear those bills on the floor: in the last three budget sessions, according to a Star-Tribune analysis, approximately 62.4 percent of individual bills received some sort of hearing – a success rate nearly five points higher than in non-budget years.
The only way to be successful in such a critical and selective system, veterans of the process say, is to understand how best to navigate the institution of the Legislature itself — deploying politics to get things done without forgoing one's principles. That said, there's a lot to remember, and the political landscape is constantly shifting, not only in terms of the feelings of Wyoming voters, but in the temperament of the Legislature as well.
Lawmakers must know not only how the power dynamics of leadership work, but also how to build coalitions, think strategically and – when the going gets tough – which groups can be challenged and which ones present obstacles in their pursuit of a better Wyoming.
"There are a lot of moving parts that determine what bills even make it to the floor in a budget session," said the Equality State Policy Center's Chris Merrill, an experienced observer of Cheyenne politics. "With a lot of bills, there's a lot of work behind the scenes, decisions that are made that decide which bills will see the light of day and which bills will be kind of jammed so far down the list that there won't even be a vote. So it's really hard to predict."
Building influence
Even the most powerful members of the Legislature can have problems passing legislation. In 2017, for example, House Speaker Steve Harshman, R-Casper, filed nine bills with the Legislative Service Office, only to see several die once they'd made their way to the Senate.
It takes a lot for a lawmaker to even get to that point, particularly with 60 members of the House pushing their own pet projects, their own constituents' needs and their own preferences.
To rise above the fray, first and foremost, is to make sure that people like you.
While other states have a traditional leadership hierarchy, Wyoming's Legislature, observers say, resembles a system more in line with a meritocracy, designed in a way that allows rookies an early seat at the table. With its short, fast-paced sessions, a legislator's word becomes as good as currency and, with little room for more protracted levels of negotiation, decisions need to be made in a quick and orderly fashion.
Through a legislator's consistency – both in their word and their performance – lawmakers can rise through the ranks quickly.
"They can get [to a leadership position] very fast," said Senate Vice President Ogden Driskill, who is entering his ninth legislative session this month. "Guys like Tyler Lindholm (House majority whip) rocketed, as did Hans Hunt (former House majority whip). And you know, both of them are very open legislators, they're ethically and morally bound, and their word is good. Everybody seemed to have gotten that right away."
But leadership isn't for everybody. In a citizen legislature like Wyoming's, the pay is low and the hours demanding, particularly as a member rises through the ranks. For many of the "working people" in the Legislature, change typically has to be affected from the throngs of the rank and file, who find influence not from the weight of their position, but from their numbers. In a legislative system dominated by one party, the state's politics are dictated not by overarching ideologies, but by the issues themselves.
Being a Republican alone, many will tell you, is not enough to get a fellow Republican to like your bill: coalitions matter a great deal, and oftentimes, they can form in unpredictable ways. In the 2019 Legislative Session, the best example could be seen in debates around death penalty repeal, an issue that has transcended party and redrawn the lines within the Legislature, not just between Republicans and Democrats, but within the membership as a whole. It's no longer a "Republican" issue or a "Democratic" issue – it's a Wyoming issue.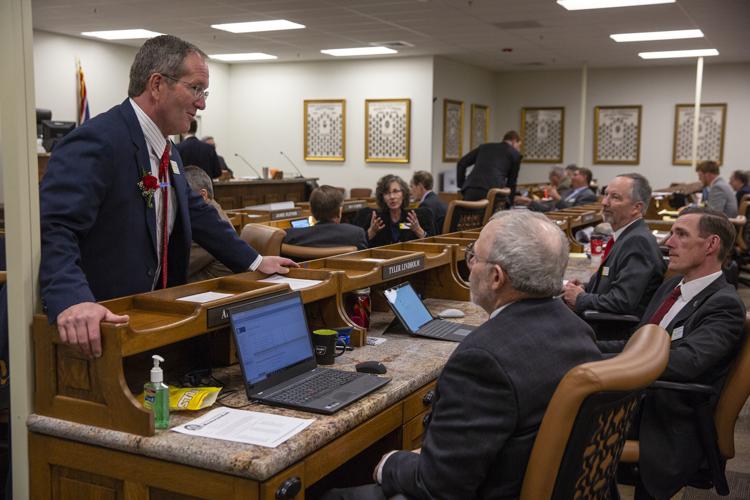 It's an ideological jigsaw puzzle in some sense, where the coalitions needed to pass a bill can come from numerous sources – libertarians, progressive Democrats, ultraconservative Republicans and right-of-center moderates – and all have their role to play.
"There's not enough time in the day to sit down and discuss things. You need to have a coalition of people helping to bring their thoughts to the body. In other words, if you got 60 members of the House, you better have 25 people that are all like-minded that can help move those things. …You better be a good speaker and you better have a coalition of people that will sign on and say, 'Hey, that's a good idea.' At the end of the day, you just need 31 people."
Finding out who those people are – or flipping them to your point of view – takes legwork. While some, like Rep. Mike Greear, prefer to make their case from the microphone during floor debates, others, like Lindholm, prefer to work one-on-one behind the scenes, building personal relationships that can help to bolster support or to gauge the shortcomings in their bill that could make it easier to pass. This is an approach used by some legislators – like freshman lawmaker and realtor Shelly Duncan, R-Torrington, to gain a better sense of what elements could make their bill better, or at least easier to pass.
"Having to read people and read emotions and negotiate, sometimes it's a minefield," said Duncan. "But you deal with that on a daily basis. So when I come from that real world, into the legislative world, I'm having to read people having to negotiate whether we can ultimately go back and forth, to give up, to stand my ground and be firm or to see whether there is something I can give ground up on to make a bill stronger."
Power, leverage and strategy
While the public may believe the Wyoming Legislature is ruled by the edict of House and Senate leadership – or the governor himself – the reality is it primarily functions in conflict and in cooperation with itself, passing and killing bills by consensus.
"Just like the rest of the Legislature, we see their edicts come down and decide whether to fall in line or not," said Lindholm. "It's a fascinating premise. If you look at states that are tight in regard to their party split, like Colorado, the Republicans and Democrats vote in lockstep. There's no going away from that – you do what you're told. Because we're a supermajority, there's really no reason to do that, nor has there been. You don't see those types of votes happening."
Things have changed in recent years however, says Sen. Michael Von Flatern, R-Gillette, a moderate who once served as Senate vice president and as a member of management council, which sets policies for the Legislature and has the final say on how committees spend their time. Where the bodies used to caucus sparingly, meetings between leadership and the rank and file have become more common in recent years, often used as a tool to take the temperature of the body and where they stand on an issue.
From there, members of leadership can decide whether a bill is worth debating or not, a decision that – ultimately – requires the support of at least a simple majority to help them retain their legitimacy as leaders.
However, caucuses are also an opportunity for members of leadership to push priority bills and talk them through, hoping enough members of their chambers see the light and pass the bill. However, lawmakers are quick to say that they never feel forced to vote a certain way.
"I have never been part of a directed vote, either on the receiving end or the giving hand," said Rep. Don Burkhart, R-Rawlins, who formerly served on management council. "But, if you have something that you find is very, very important, you may — I don't want to say coerce – but you may try to do something to convince people to see your point of view."
How they make those decisions, however, can be informed by a multitude of inputs. Like many lawmakers, Powell's freshman Republican Sen. R.J. Kost believes his positions on many issues are informed by the general leanings of his constituency. As such, he will tend to vote for positions he feels are reflective of those he represents.
However, other influences can begin to permeate into those attitudes. There are regional considerations for another part of the state, for example, or larger problems with the state's budget that go beyond the immediate needs of his community. To make decisions effectively, he said, is to take on a holistic perspective of the work they do.
"In general, I always weigh the pro or con on different votes, and I really want to take them into perspective," said Kost. "And at the same time, I think it's important that we not only look at the impact on them, but the potential impact on the Big Horn Basin and on all of Wyoming. 'How does it affect the whole picture?' instead of just looking at one little aspect."
That's not to say leadership has no sway over how things develop: while there is little enforcement over the way lawmakers vote, members of leadership can occasionally exert their power to kill bills they dislike or force those they do like to a floor debate – something they can do either by holding a bill in their desk or by assigning it to a committee they deem as friendly or unfriendly. (The reason the agriculture committee might be assigned an abortion bill, for example.)
"The biggest influence that leadership has is in the handling of bills," Gail Symons, a longtime observer of the Legislature and author of politics blog 307 Civics, wrote in an email. "That includes in deciding which ones that have been filed are actually introduced and then which committees the bills are assigned. If there is any 'whipping' of bills, it is not apparent. The other influence is on the assignment of legislators to committees, another way that leadership has of managing potentially rogue legislators."
Placement can also impact how a bill is evaluated, Von Flatern said. A bill assigned to judiciary committee, for example, may be judged solely on its legal merits, while one assigned to the agriculture or transportation committees may see its members voting with their hearts on a bill.
In that sense, choosing the committee a bill is assigned to can ultimately make – or break – a bill.
"You might have a brilliant idea, or you think it's a brilliant idea," he said. "But if it gets sent to the wrong committee with people who are philosophically opposed to your idea, whether it's good or not, can matter. I mean, it suddenly dies in committee and you're trying to figure out why. You have to look at the makeup of that committee, and you have to figure out who's your friend and who's your enemy, basically.
"Take tolling I-80 for example," he added. "If we want to pass that bill, I would not send it to a committee that was made up of mostly Rawlins and Cheyenne and Rock Springs people. They would say, 'Why are you picking on us?' I guess that's basically emotion voting versus the actual facts."
Influence from the outside
While the politics of the Legislature can sometimes be seen as an insider's game, it's often the influences from the outside that can have the most impact.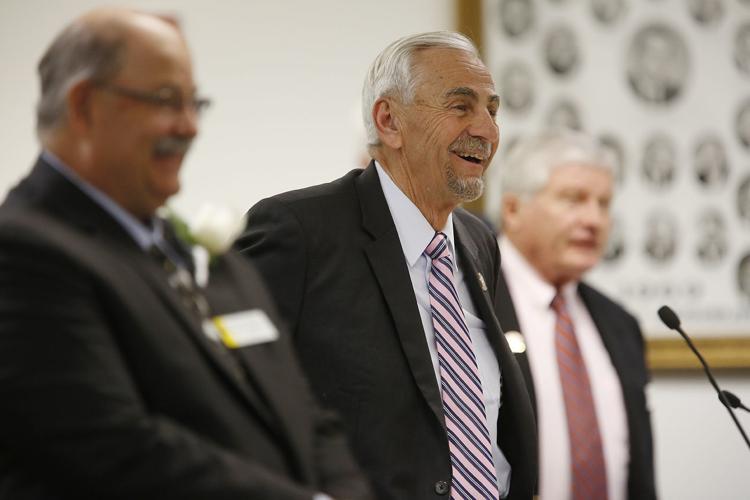 A corporate income tax that flew through the House of Representatives last year, for example, was killed after immense opposition from outside sources, while other groups – like the hospitality industry – used their influence to nearly push a statewide lodging tax across the finish line. (That effort failed after an outpouring of opposition from the public, however.) Even the governor's office can apply pressure when needed, sometimes dispatching staffers to lobby lawmakers on programs it supports, like the Wyoming Works program.
With little time to consider bills, lobbyists have come to occupy an uneasy but essential role in the lawmaking process, often serving as the primary authority for an issue many legislators may not have had ample time to study on their own. While that trust is fragile – most lobbyists and lawmakers will tell you that one mistake could be the end of that relationship – it is an essential part of the lawmaking process.
However, it's largely the citizens themselves who make the most impact. While many constituents are relegated to formats like email or mail to interact with their leaders, some – like Bondurant's Bill Winney – make the trek down to the session every year,. His standout achievement, he said, came several years ago on a change to the state's computer science education standards, which followed an email he had sent to the chairman of the committee that, he said, was ultimately taken into consideration.
"The method to my madness is straightforward," Winney wrote in an email. "I want the legislators to understand that I am speaking only for myself, that I'm not pushing an agenda for someone, and that I speak from my experience and knowledge. Over the years they have come to know my background and, I believe, see that I speak from that background. I don't expect them to agree with me, but I do hope they will listen and reflect on what I say. I believe I am successful in that regard."
Then there are the political considerations. While the House and Senate each have their own "vibe" to them, there is one distinct separation between the two bodies that can have unpredictable implications on how they conduct policy: elections.
While each member of the House of Representatives is up for re-election every two years, senators are only up for reelection every four years, with only half up for reelection in a given year. That means less ideological turnover as a body and less of a tendency among legislators to consider their prospects for reelection when voting on a bill.
Symons says that elections can greatly influence how lawmakers do their jobs. Oftentimes, this can manifest itself not in bold actions, but in moves made in self-preservation.
"I do believe there is more often defensive approaches to legislating," Symons wrote in an email. "That is, actions geared towards preventing political opposition to keeping their seat that may hold back individuals. That is most visible as you see the legislature 'kicking the can.'"
Outside political influence has had direct impacts on the outcomes of some bills lawmakers have considered, however. For Driskill, one of his greatest regrets came following outside political pressure on the controversial "Stand Your Ground" bill, which he believed caused his peers to rush a bill that was not, in the parlance of the Legislature, "ready for prime time." A more current example could be seen in the recent activism of the state Republican Party on social and taxation issues, which many feel is bringing the party dangerously close to becoming a lobbying organization.
Ultimately, Duncan said, a legislator's vote should be viewed through only one lens: whether they can defend their decision at the end of the day.
"When you come from a small community like I do, you just have to stick to your guns and really vote your conscience," she said. "That's the test: Can you defend your vote to your people back home? Can look yourself in the mirror and sleep at night?"
Capitol Building Reopens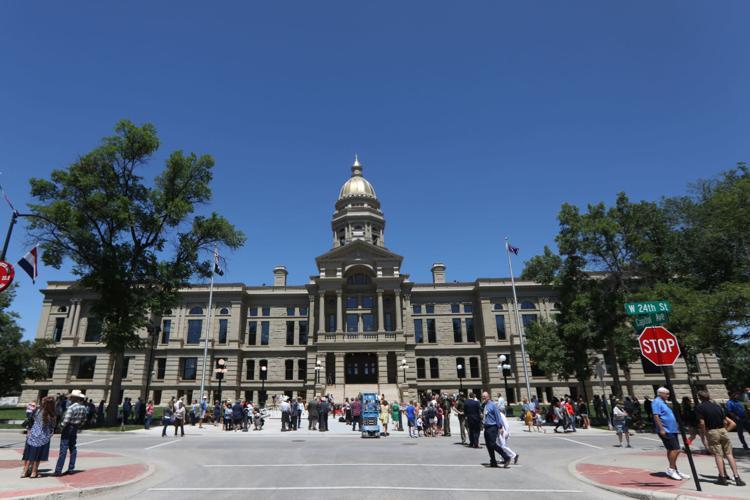 Capitol Building Reopens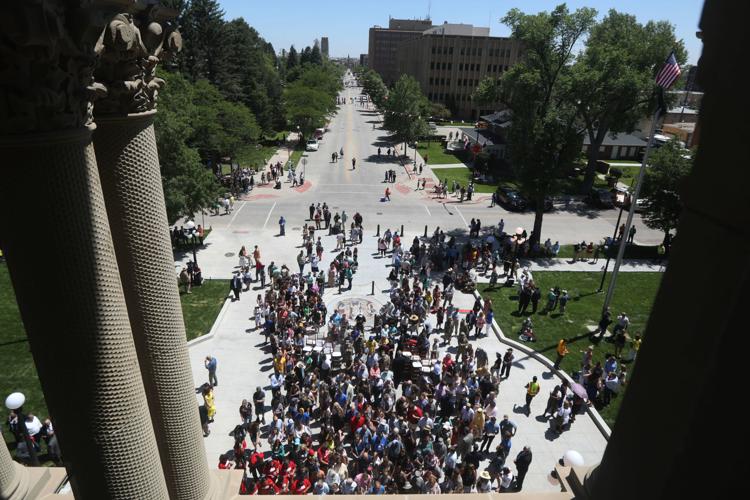 Capitol Building Reopens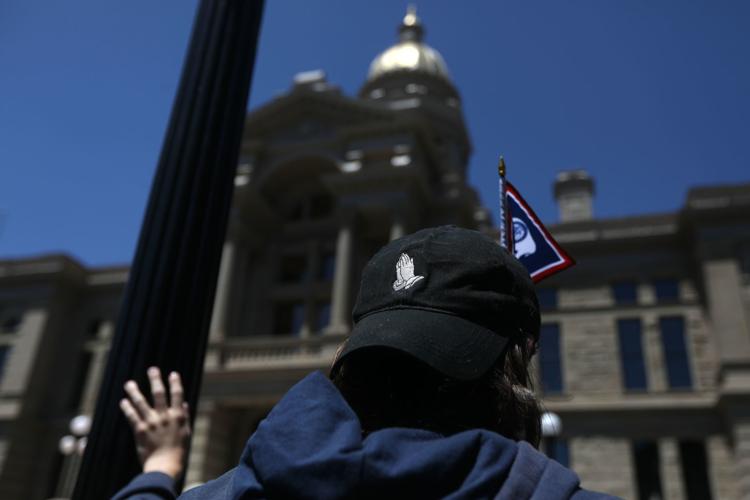 Capitol Building Reopens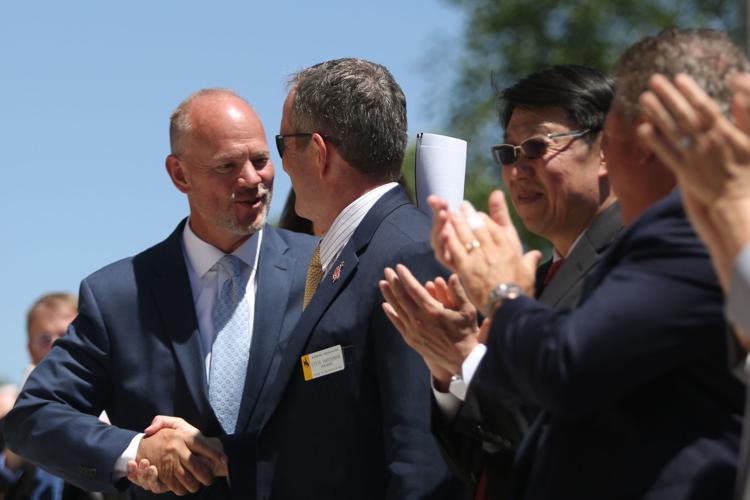 Capitol Building Reopens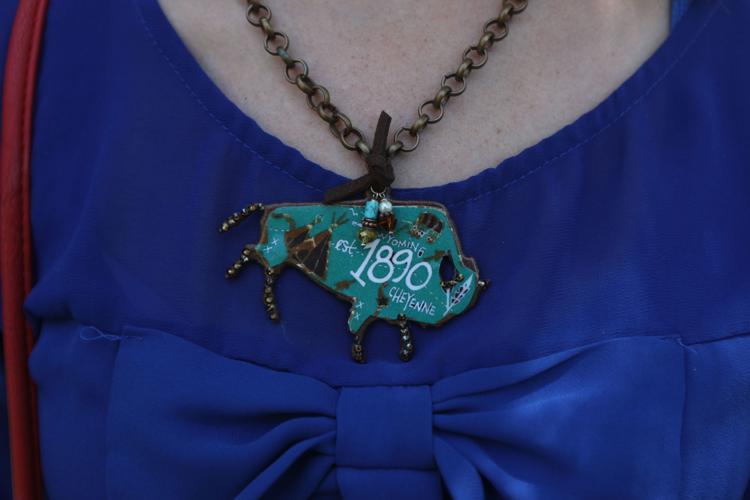 Capitol Building Reopens
Capitol Building Reopens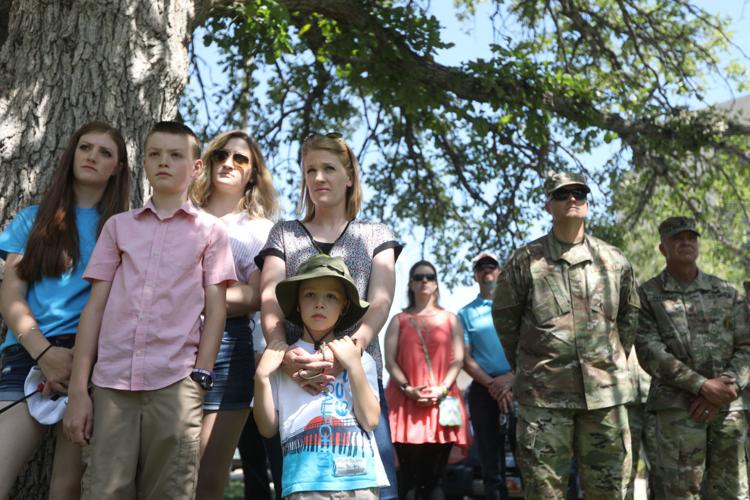 Capitol Building Reopens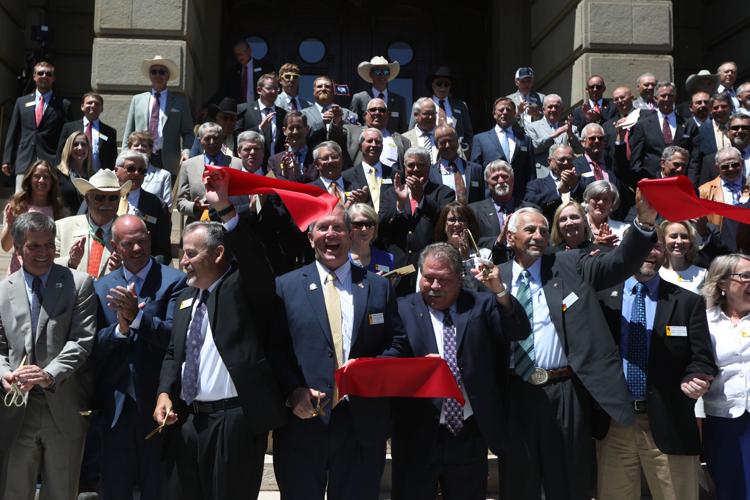 Capitol Building Reopens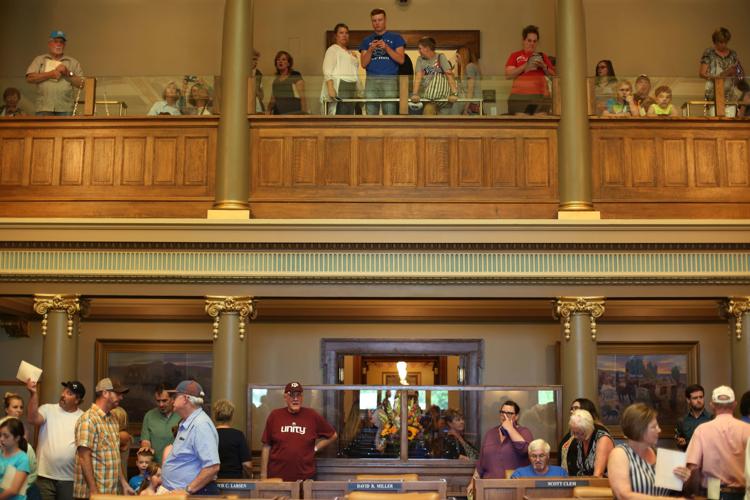 Capitol Building Reopens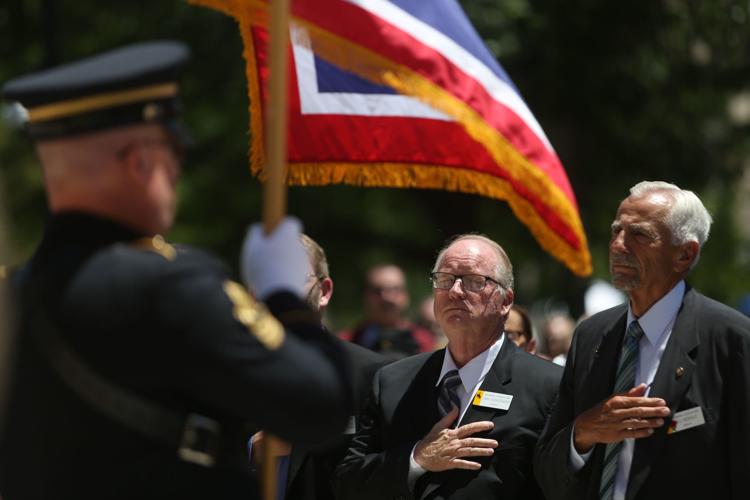 Capitol Building Reopens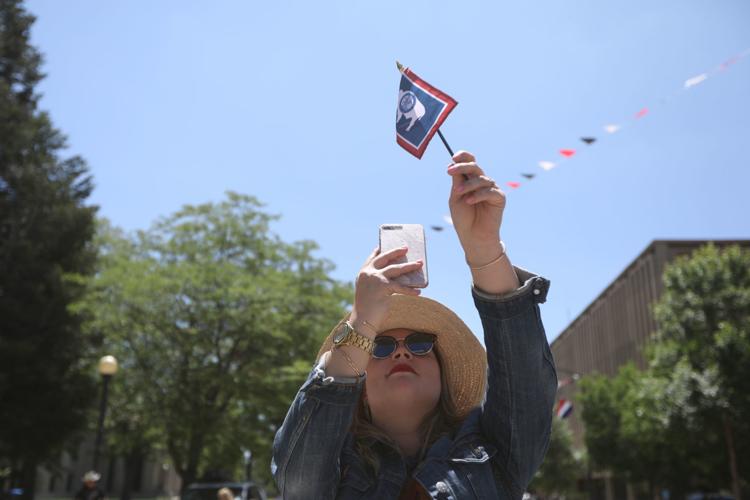 Capitol Building Reopens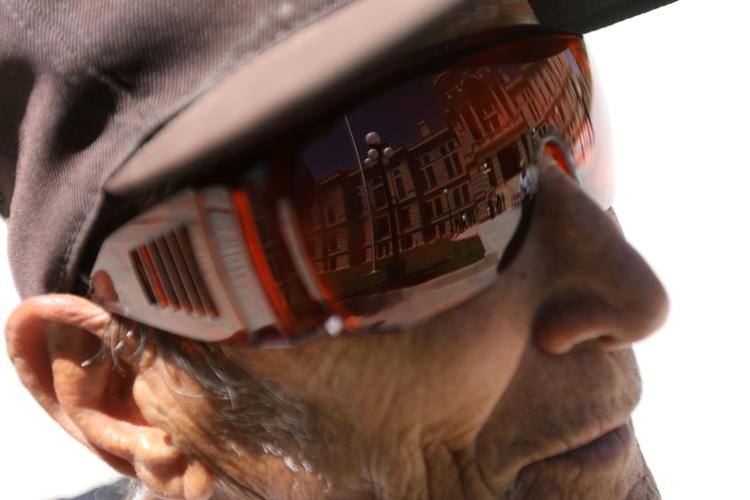 Capitol Building Reopens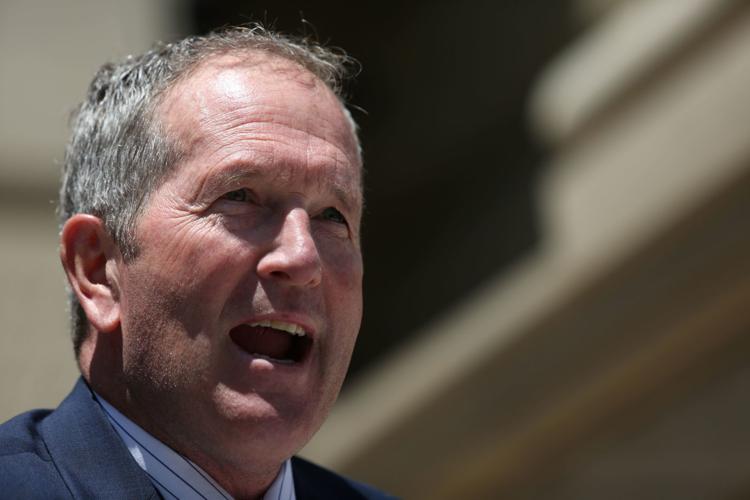 Capitol Building Reopens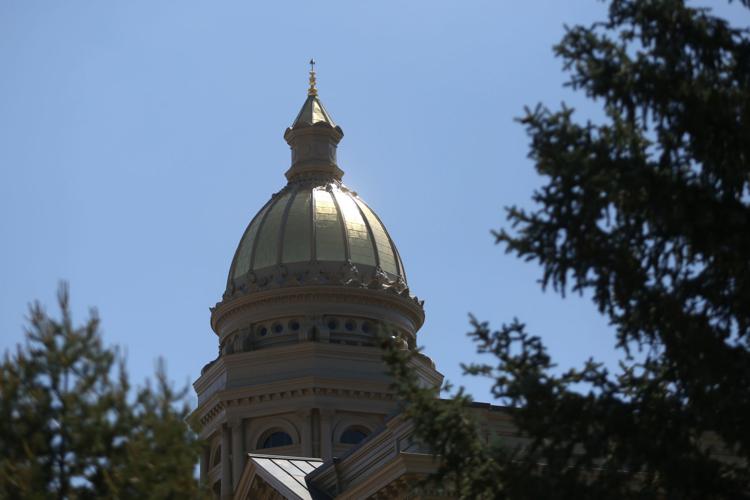 Capitol Building Reopens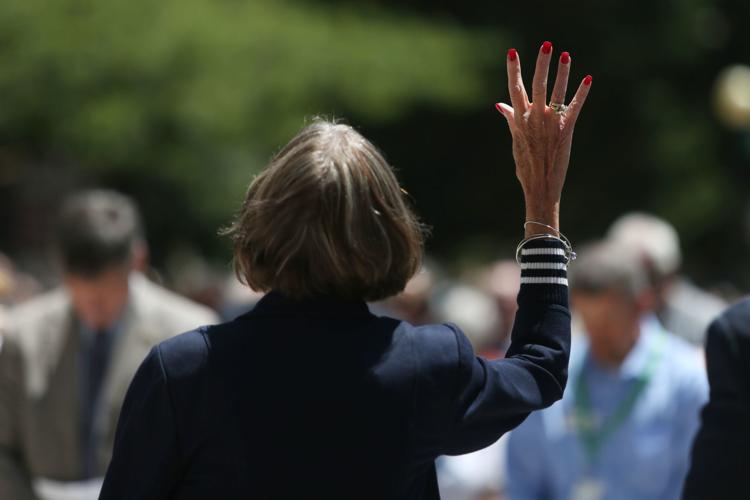 Capitol Building Reopens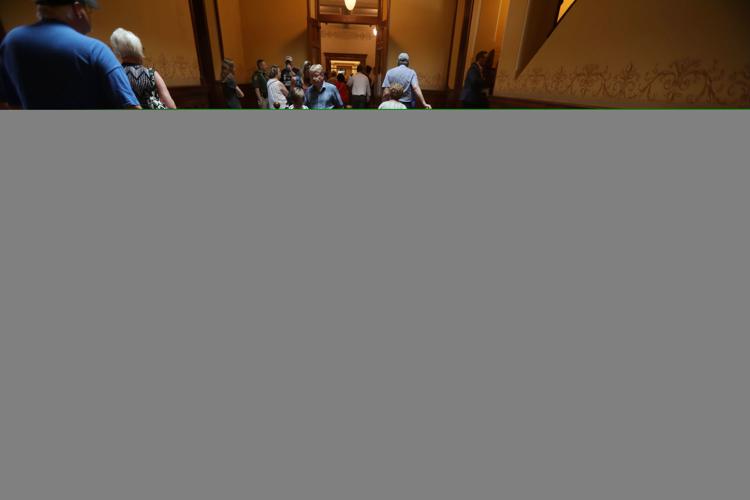 Get Government & Politics updates in your inbox!
Stay up-to-date on the latest in local and national government and political topics with our newsletter.