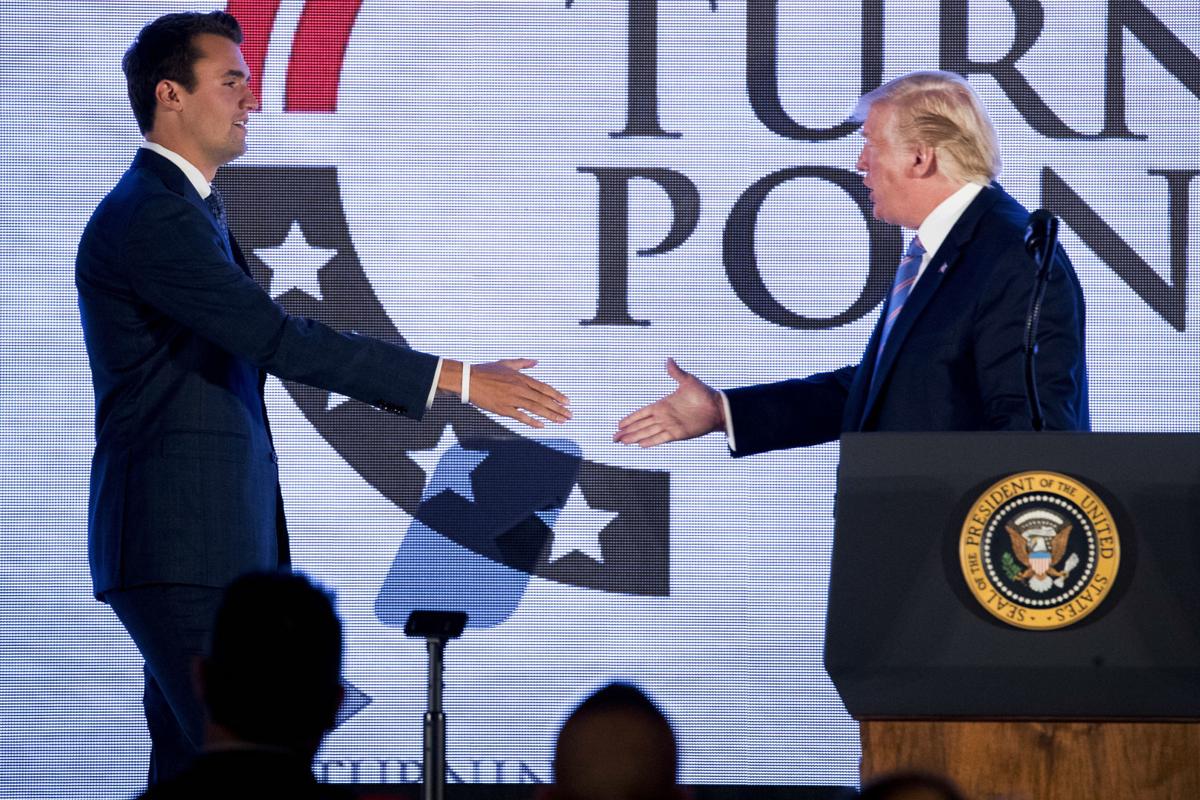 Conservative political wunderkind and Turning Point USA founder Charlie Kirk will be the master of ceremonies at the second half of the Wyoming Republican Party's convention later this month, the party confirmed in a letter to attendees this week.
Best known for his quick-hitting and often hyperbolic quips on social media and his combative, anti-liberal speeches on college campuses, Kirk has quickly risen to a place of prominence in conservative politics.
The event — which costs up to $100 per guest — sold out almost immediately, though other tickets could be available later this month, according to the party's website. Currently, the state party plans on holding the event in person at the Cam-Plex in Gillette, with Kirk hosting both a Friday night dinner with the state's congressional delegation as well as a separate speech and private reception with attendees on Saturday.
Often garnering thousands of engagements on social media, the 26-year-old Kirk has built a large, if not controversial, network of conservative student organizations on college campuses throughout the country. He has helped chart a course for a growing number of young thought leaders on the right, alongside conservative activist (and ex-Turning Point USA communications director) Candace Owens and Daily Wire founder Ben Shapiro, who built his own reputation through regular debates with liberal student activists that he would then boost through social media.
Kirk has managed to attract mainstream attention as well, appearing as a frequent guest on networks like CNBC, Fox News and Fox Business as well as in columns for outlets like Newsweek and The Hill. He was named to Forbes Magazine's "30 under 30" list.
The "Campus Battlefield" author bears a number of ties to the Equality State. Former gubernatorial candidate and GOP financier Foster Friess — one of the state GOP's largest donors this cycle — was one of the principal backers of Turning Point USA at its founding, while the Turning Point chapter at the University of Wyoming previously elicited headlines after student government there attempted to block them from using student fees to book conservative speakers on campus.