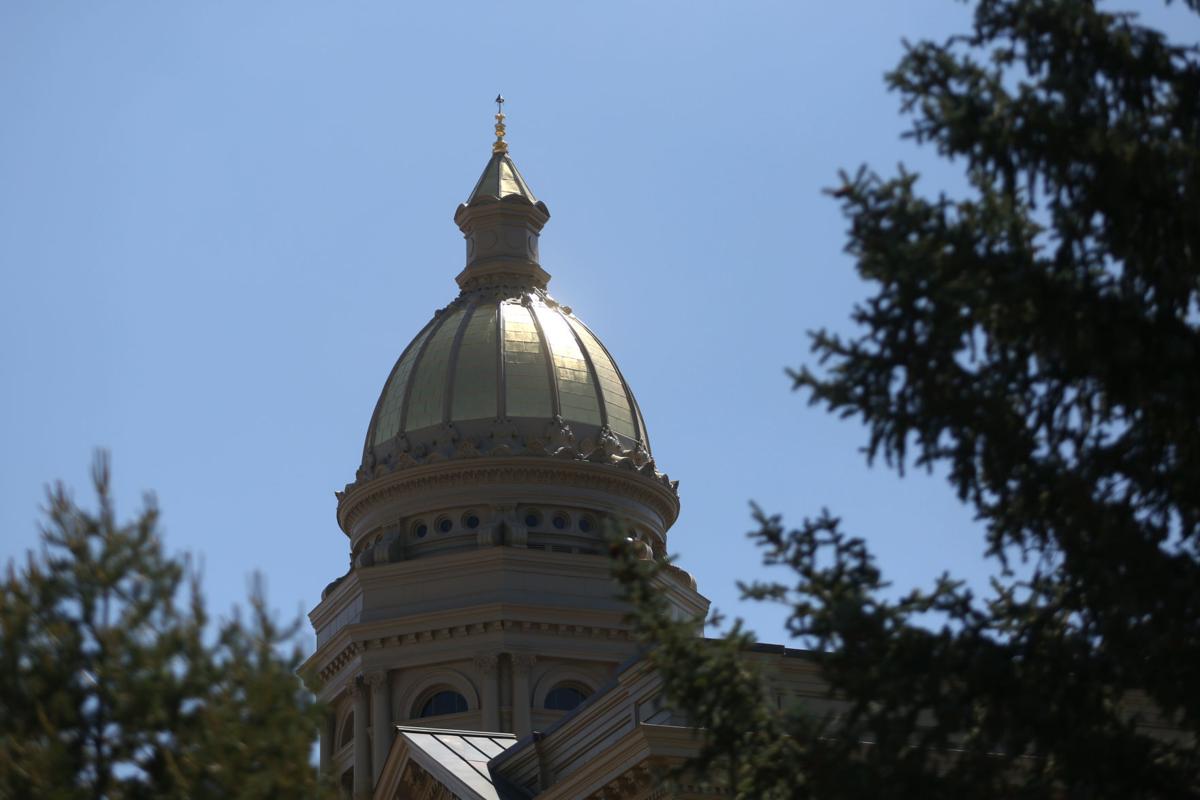 For two days this weekend, the Wyoming Legislature will be meeting in a special session for the first time since 2004 to pass the biggest emergency spending bill in the state's history.
Over the past several weeks, legislative leadership has met in a series of meetings to draft four emergency pieces of legislation outlining a process to spend $1.25 billion in emergency aid from the federal government — a critical step as economies around the state continue to struggle with high unemployment, low tax revenues and a rural hospital system driven to the brink by the state's efforts to contain the virus.
It's been a fast-moving process and, when lawmakers gavel in Friday, it's likely to move even faster.
Why is this happening?
The session — which will take place via videoconferencing with a limited number of legislators and media allowed in the Capitol — will be a unique one in state history. Unfolding across dozens of computer screens across the state, Friday's session is intended to be the first piece in a multi-step response by the state to an unprecedented global pandemic that has devastated economies around the world, killed tens of thousands of Americans, and put millions out of work.
To help offset the worst impacts of the pandemic, the U.S. Congress approved legislation earlier this year to infuse every state in the country with at least $1.25 billion in emergency funding. While Gov. Mark Gordon already has broad authority to use the cash however the federal government allows, he needs additional privileges granted to him by the Legislature to unleash that funding more effectively, either through setting up new programs or through other purposes.
What's in it?
The four bills included in this weekend's legislative package are intended to do two things: unlock $1.25 billion in emergency funding and approve general guidelines on how to spend that money.
At the center of the package is a three-stage plan to release the funding for a number of uses, including a massive small business aid package and funding for critical broadband and health care infrastructure. However, there are a number of other bills lawmakers will look at that don't have any money attached, featuring needed provisions to help resolve a number of oversights in current state law that are preventing some from receiving benefits.
Some notable examples including the pursuit of programs to allow lost hours at work to be made up with unemployment insurance and an eviction assistance program.
What is going to happen?
On 8 a.m. Friday, Speaker of the House Steve Harshman, R-Casper, and Senate President Drew Perkins, R-Casper, will take up their seats in the Wyoming Capitol to kick off the session.
Meanwhile, state legislators will either log into a videoconference meeting from their own home or take up their assigned, socially distant seats somewhere in the Capitol to debate and vote on bills.
To speed up the process, lawmakers in the House and Senate are both expected to work their own versions of the bills in an abbreviated process, where the first, second and third readings — or the stages the Legislature approves, amends and passes legislation — of the bill will all be heard consecutively. The bills will then be received for concurrence by members of the House and Senate and, if approved, will go to the governor's desk for his signature.
If not, they will go to a conference committee made up of members of both chambers for final approval.
What is at stake?
It is critical that lawmakers move fast, but carefully: Unemployment in Wyoming has reached unprecedented heights in recent weeks and numerous businesses have reached the limits of their finances. The federal government has been slow to issue guidance to the states, leaving some fearful that unlawful spending of those funds could result in federal penalties later.
The process also requires some risk: $1.25 billion is a lot of money to spend for a state like Wyoming, particularly with a Dec. 30 deadline to spend it all before any unobligated funding must be returned to the feds. As such, lawmakers will need to get creative in finding out how to stretch that funding as far as possible, both in the type of services they provide and the long-term impact their spending could have.
If it's so important to get right, why is the session so short?
Under current rules, state lawmakers have just 20 total days allotted to them to meet in a special session. With COVID-19 presenting a number of unknowns that the legislature may need to deal with, the Wyoming Legislature needs to preserve as many meeting days as possible for future special sessions to meet new needs that may arise throughout the year.
Some individuals have advocated for a longer, five-day session to try to spend the money. With so much money at stake and little time to discuss it, some fear the lack of time to scrutinize the language of the bills and the programs themselves could force lawmakers into cutting a wrong-headed deal that misses the mark in getting money where it needs to go.
While legislative leadership has acknowledged those concerns, members of Management Council have consistently stressed that this weekend's special session is intended primarily to pass what has been referred to as "first things first" legislation — or the bills state lawmakers need to pass before taking care of any other business.
With a two-day session stood up, Wyoming lawmakers will be working on a quick timeline to pass broad legislation needed to provide Gordon with the initial spending authority he needs to stand up and fund critical programs needed to address impacts from the COVID-19 pandemic, while committing to meeting in a longer special session later in the year to appropriate additional funds and pass emergency legislation to mitigate the impacts of the crisis.
"I certainly understand the concern, but I think we're beyond that," Rep Eric Barlow, R-Gillette, said in a listening session Tuesday afternoon. "Now we're already looking at what the next thing is going to look like."
How can I get involved?
While members of the public will be unable to testify and will not be allowed in the Capitol, legislators will still be accepting constituent calls and emails throughout the session. Contact information for state lawmakers is available on the Legislative Service Office's website.
In the meantime, Management Council Member and House Minority Leader Cathy Connolly, D-Laramie, has reached out to the public for additional feedback on how to improve transparency and public interaction in future meetings of the Legislature. The Legislature is experimenting with a chat function for its Zoom meetings and, down the line, could potentially implement something like a breakout room for individuals looking to comment.
Is this the last chance I have to weigh in?
No. While lawmakers say that the current process needs to happen quickly to respond to the emergency, legislative committees are expected to continue meeting throughout the spring and summer while lawmakers will continue to work toward additional special sessions later in the year.
Concerned about COVID-19?
Sign up now to get the most recent coronavirus headlines and other important local and national news sent to your email inbox daily.