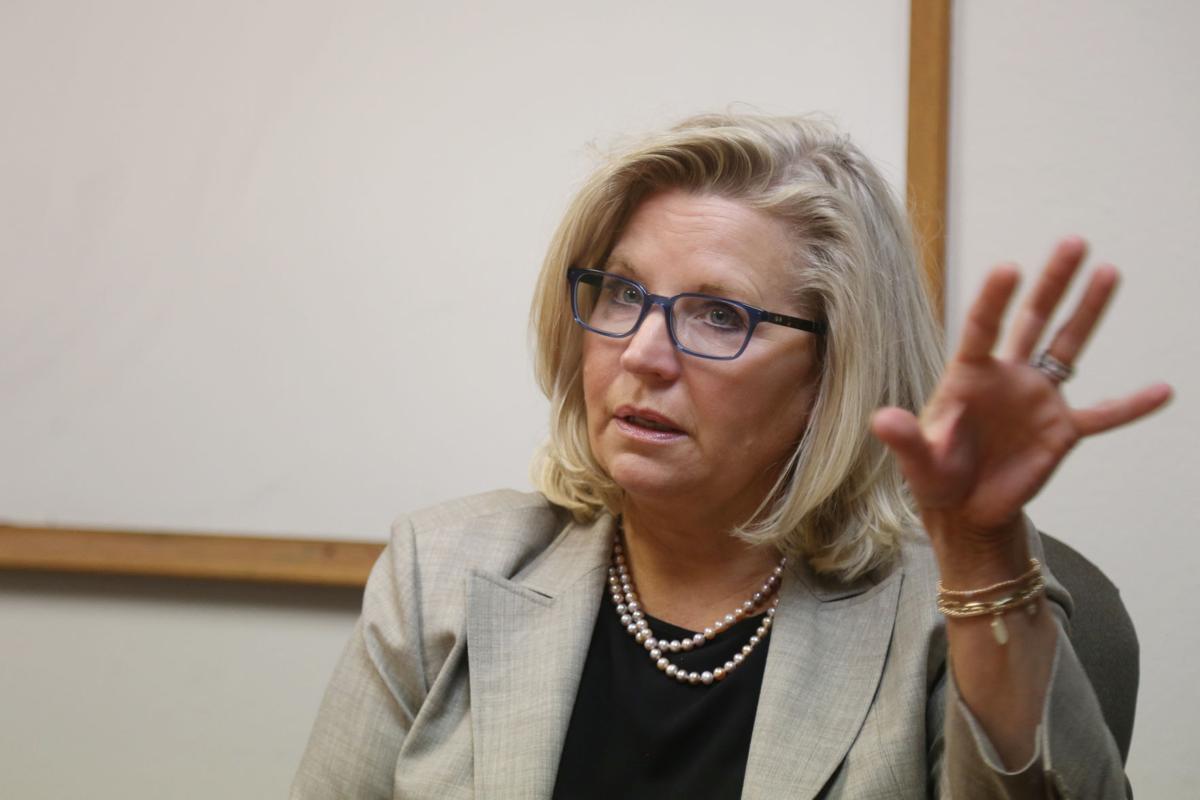 After experiencing the Jan. 6 insurrection from inside the U.S. Capitol, Rep. Liz Cheney held out hope for a future of the Republican Party beyond President Donald Trump. But that hope led to her being pushed out of her leadership role in the party while putting up little fight.
"There certainly was a period of time after Jan. 6 ... where it looked like we really could just move forward," Cheney said Tuesday in an interview at the Star-Tribune offices. "Or we could say that what happened on Jan. 6 happened, we had the impeachment vote, let's look to the future."
But that future did not materialize.
She comfortably survived the first vote to remove her from office in February, but in the months that followed, a wedge was driven even deeper between her and her fellow Republican leaders. In Wyoming, she faced censure from the state GOP, her favorability rating plunged, and she found herself up against a tough reelection fight from a widening Republican field.
Eventually, a second vote on the future of Cheney's leadership role was planned, and she did not attempt to rally support to keep herself in power.
"It became clear that to stay in that position, I would have to perpetuate the 'big lie,'" she said, reiterating a phrase that refers to Trump's unsubstantiated claims of voter fraud. "I would have to be willing to go along with the idea that the election was stolen."
Before the vote, she said very few words to her fellow Republicans — a prayer and a couple sentences. She quoted John 8:32, "And ye shall know the truth, and the truth shall make you free," and added, "If you're looking for leaders who will perpetuate the lie, then I'm not your person."
As a result of her continued criticisms of Trump's lies about voter fraud in the 2020 election, and her choice to not fight for her leadership position, she was swiftly removed from leadership in a voice vote.
"I had to make a decision about whether or not it was more important to be a member of the House leadership or more important to fight for Wyoming's values and principles and for the restoration of the party," she said.
Although she and her father, former Vice President Dick Cheney, are known for their political savvy, the younger Cheney insisted that her decision to put up little fight when her leadership role was threatened for the second time was not politically driven.
"It's not a political calculation," she said. "There are other political calculations that would have been much easier."
Now, she is one of the most prominent voices in the country but has little power on paper. She sits on one congressional committee, Armed Services, but she relinquished her seat on the Natural Resources committee when she first became a part of House Republican leadership.
Representing Wyoming's natural resource interests is highly important to the state, not just because its economy and livelihood are dependent on natural resources, but also because Wyoming's natural resource landscape and interests are drastically different from most other states'.
Cheney was insistent, however, that being without a leadership role or a spot on the natural resources committee will not affect her ability to advocate for Wyoming's natural resource interests.
"I'll continue to be a very prominent voice on all of those issues," she said.
'The rioters are in the rotunda'
Cheney's personal experience on Jan. 6 played a role in the fallout of the last few months, she explained.
"It made me very angry, the idea that this could have happened and that there were people who were trying to use violence to stop us from counting electoral votes," she said.
Like most other representatives, she was on the House floor when insurrectionists stormed the Capitol. Because there are no televisions there, lawmakers gathered information through their phones and a Capitol police officer who would give periodic updates from the front of the room.
"The police officer kept going up to the dais to give us updates. He would say things like, 'The rioters have breached the Capitol,'" Cheney said. "And then at one point he said, 'The rioters are in the rotunda.'"
There was one moment that struck her more than most, however.
"One of the most troubling moments of that period of the day was when one of my colleagues on the other side of the aisle was sitting across from me and he looked at his phone and he said, 'Liz, there's a Confederate flag flying in the rotunda,'" she said. "And that moment was really — you realize that never happened during the Civil War."
Cheney became the most prominent Republican in Congress to speak out against Trump on Jan. 6. One week later, she was one of 10 Republicans to vote for his impeachment. Despite Cheney's vote to impeach Trump and her continual rebukes of the former president, House Minority Leader Kevin McCarthy and House Minority Whip Steve Scalise supported her around the time of the first vote to remove her in February.
"Look at what Kevin McCarthy is doing, what Steve Scalise is doing. They are embracing President Trump," she said Tuesday. "They are essentially ignoring the very grave things that he did on Jan. 6, and I'm not willing to do that."
Now, Cheney strongly supports a congressional commission to look into the events of Jan. 6 while McCarthy does not, a difference that she points to as a major breaking point between the two.
"I don't think anybody should put politics above the need for that commission," she said.
Photos: Anti-Cheney protest at Wyoming Capitol
Anti-Cheney protest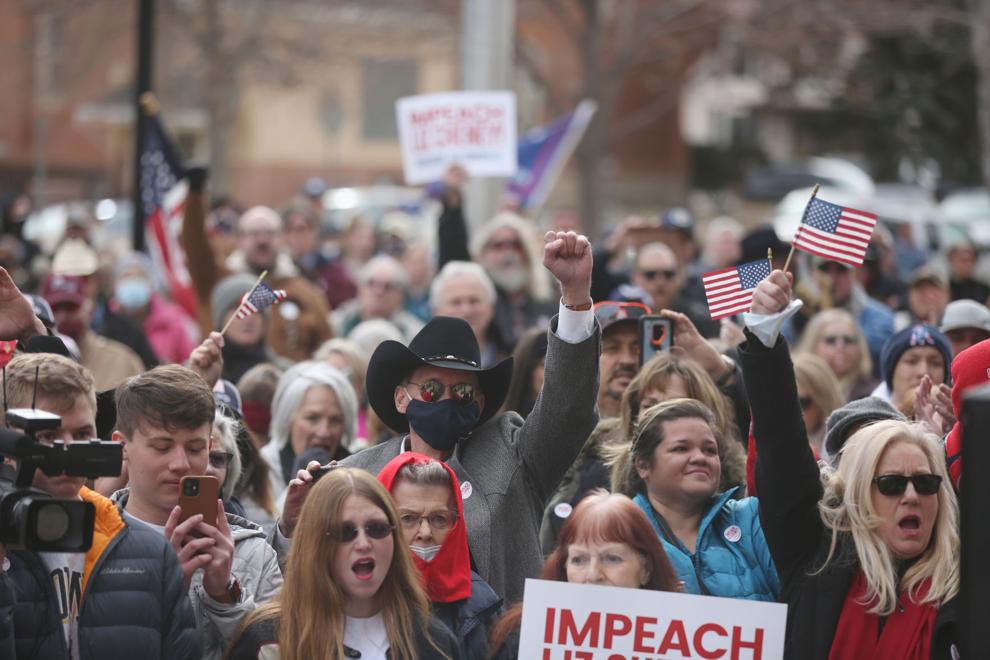 Anti-Cheney protest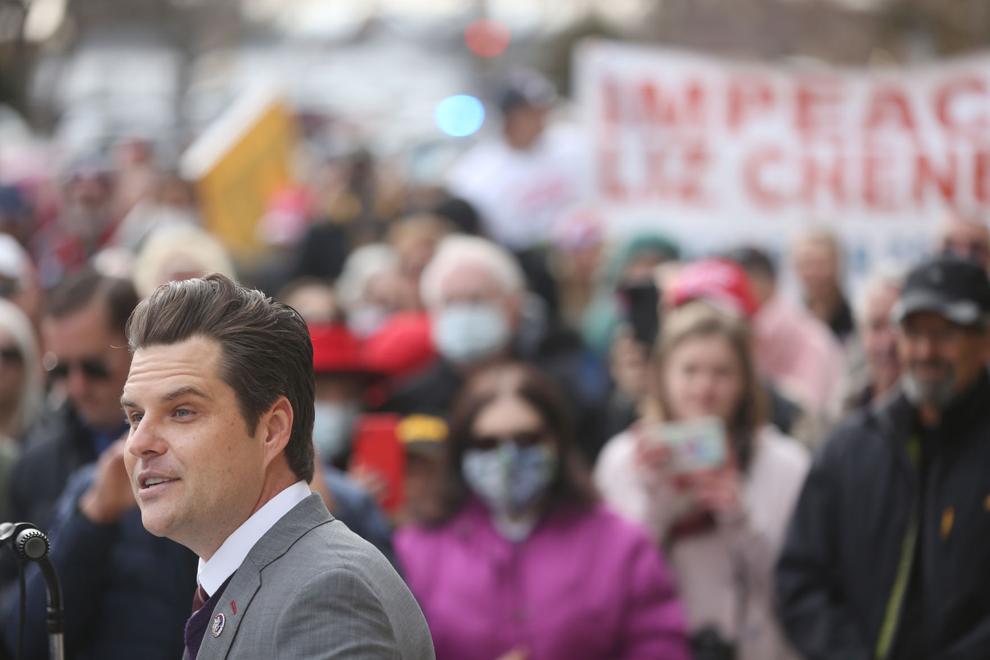 Anti-Cheney protest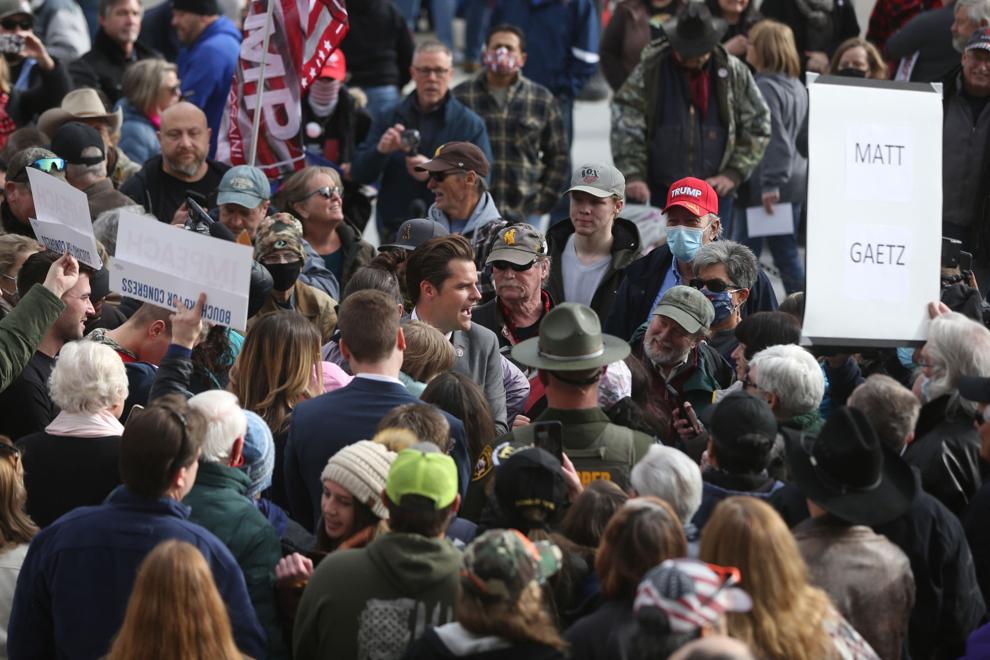 Anti-Cheney protest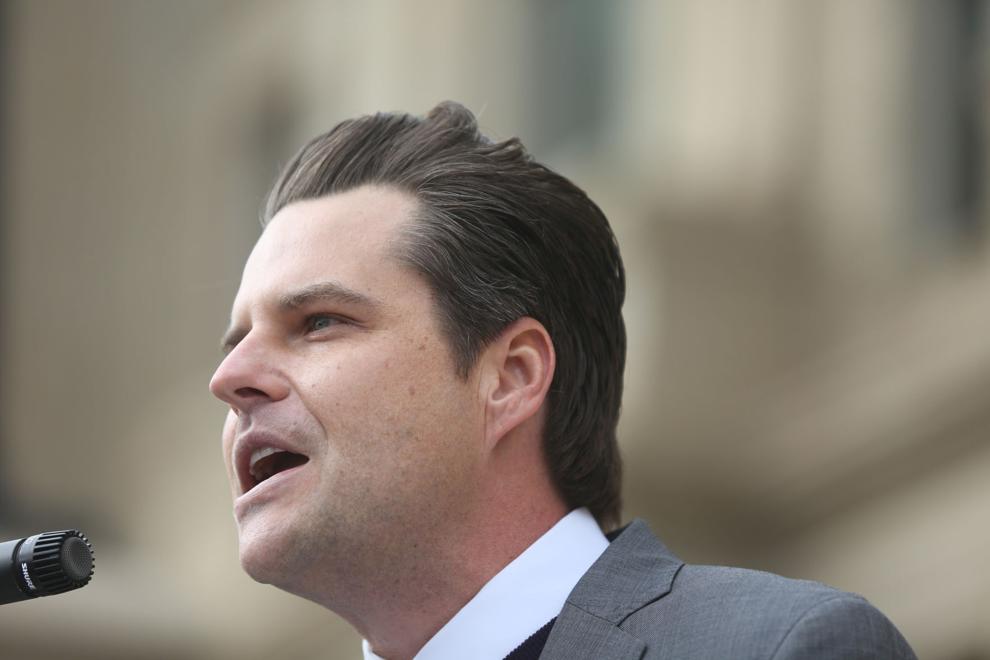 Anti-Cheney protest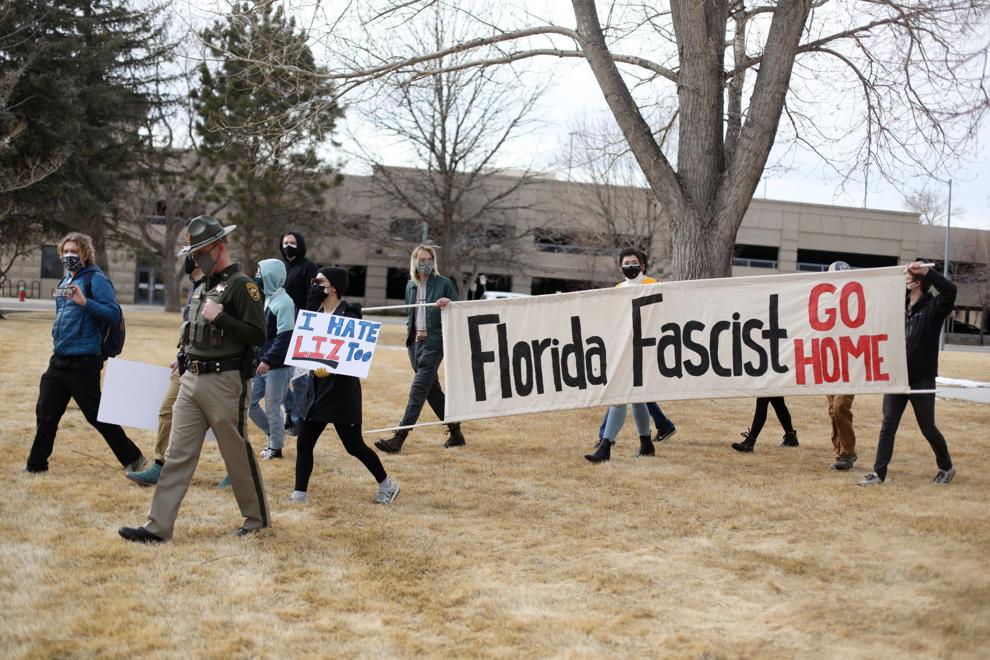 Anti-Cheney protest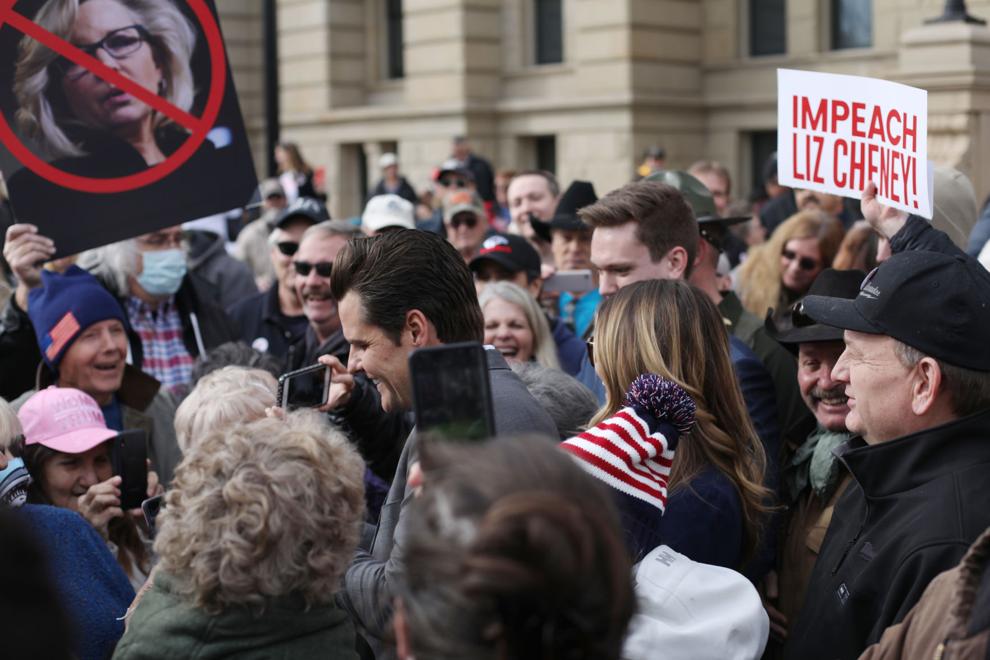 Anti-Cheney protest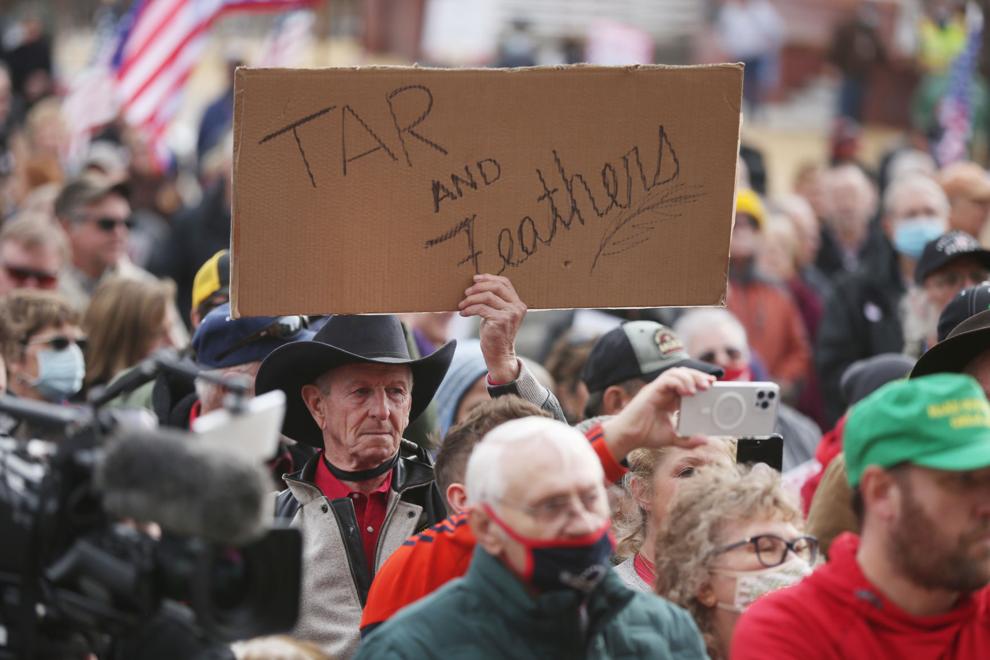 Anti-Cheney protest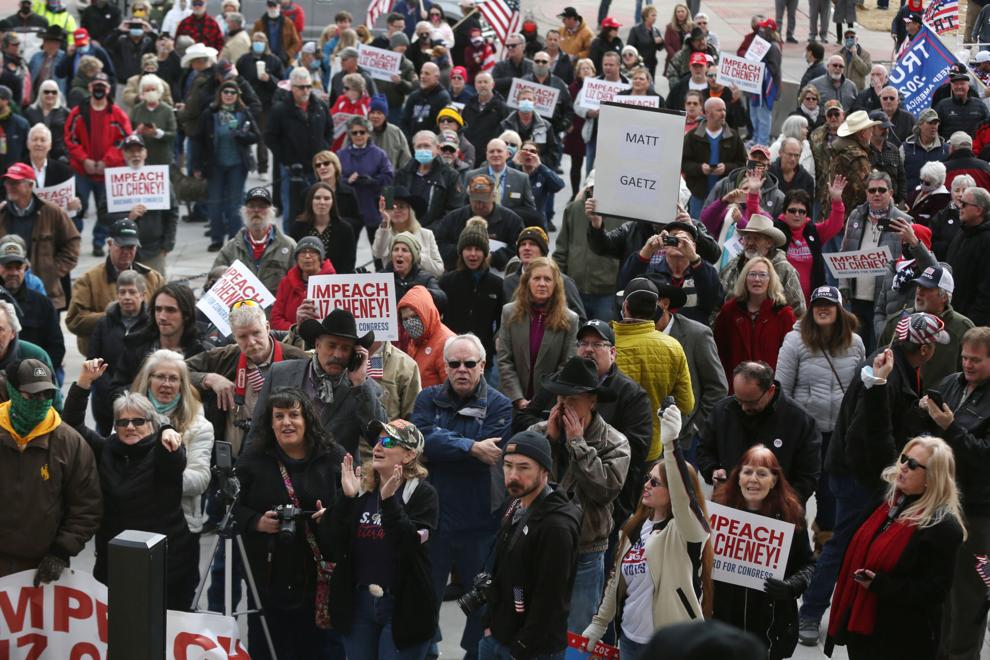 Anti-Cheney protest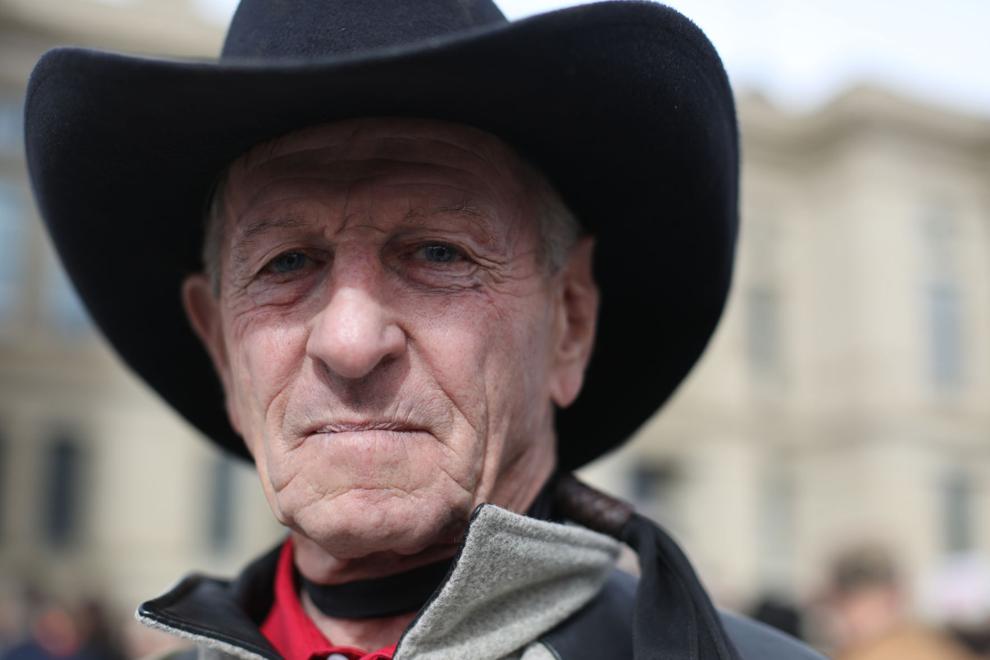 Anti-Cheney protest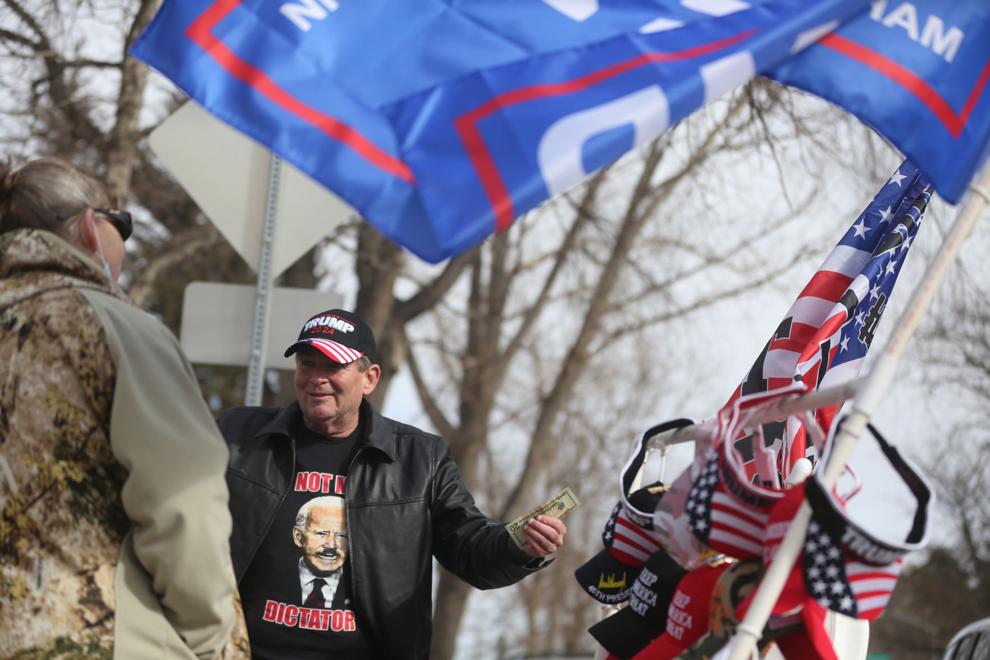 Anti-Cheney protest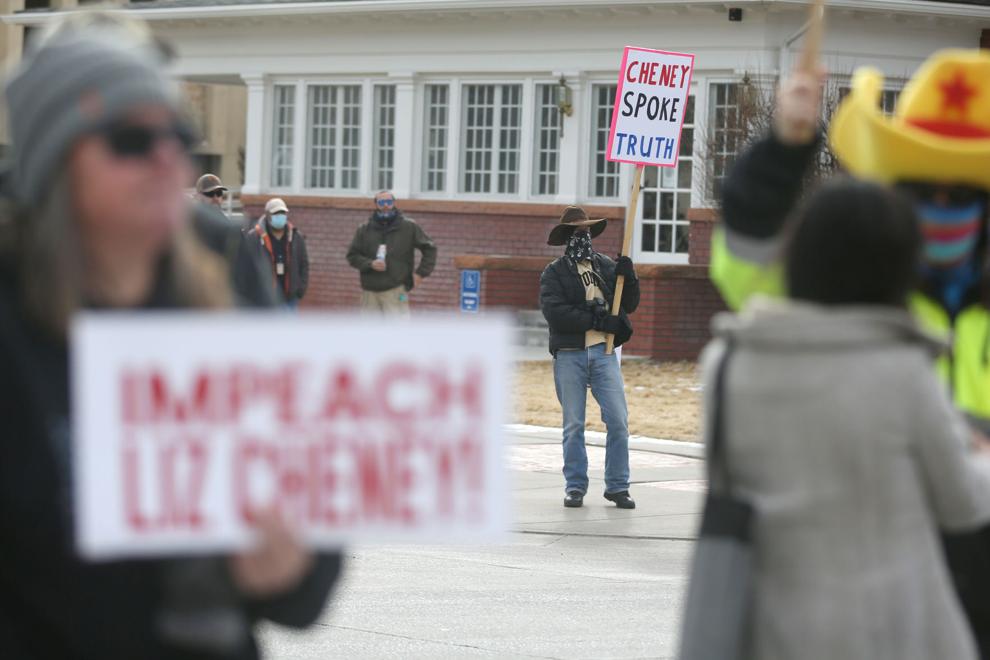 Anti-Cheney protest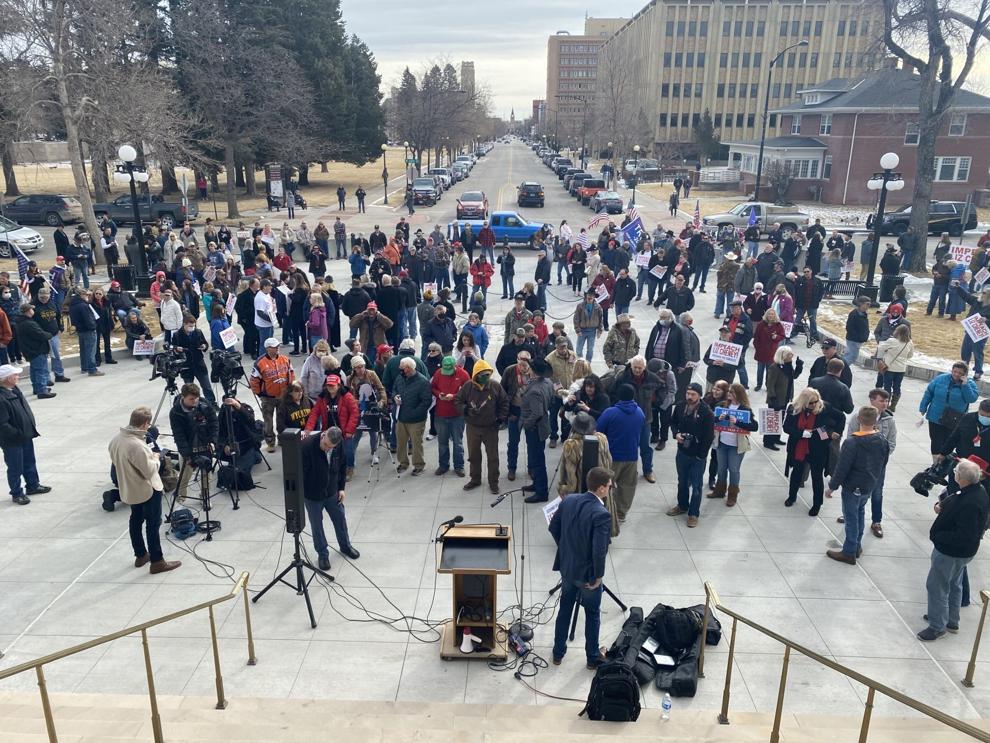 Anti-Cheney protest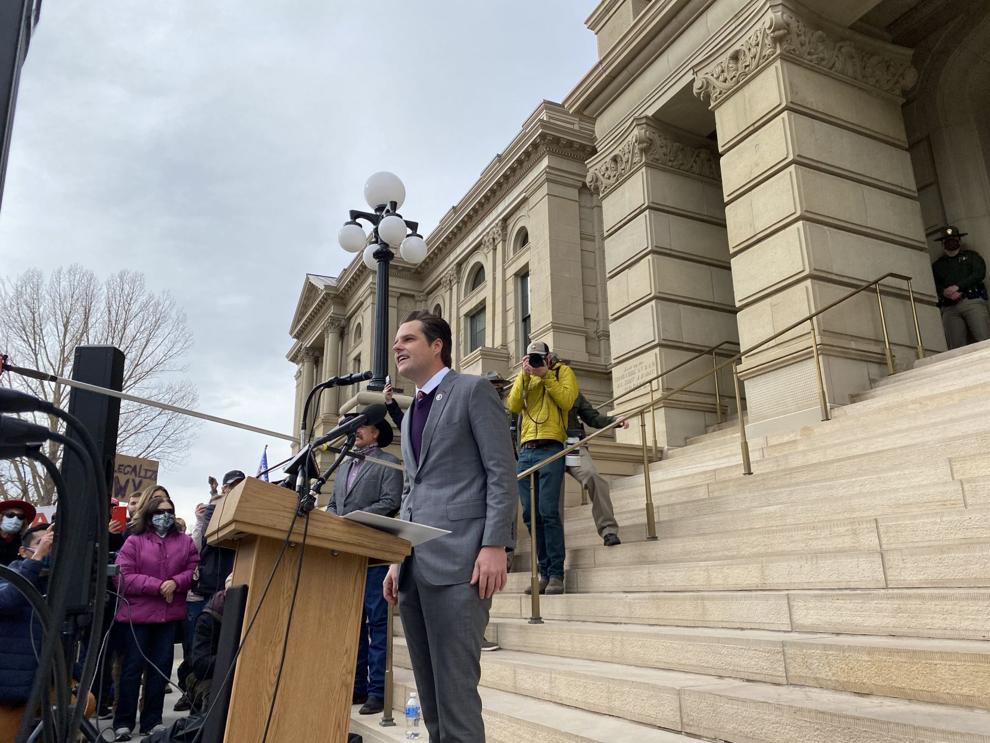 Anti-Cheney protest
Anti-Cheney protest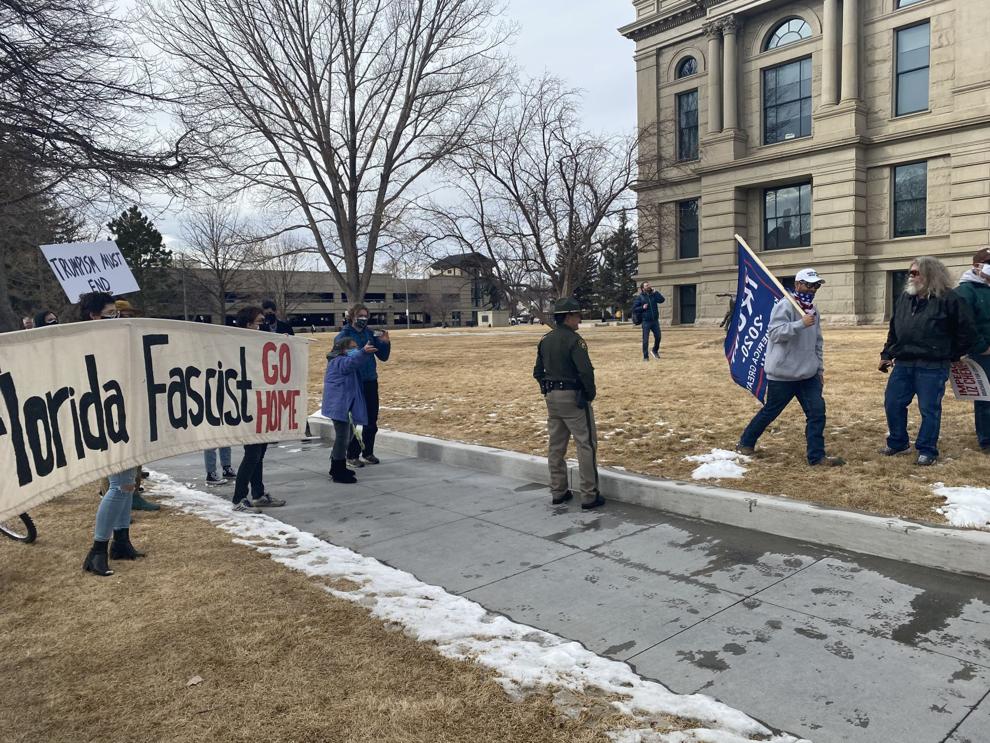 Anti-Cheney protest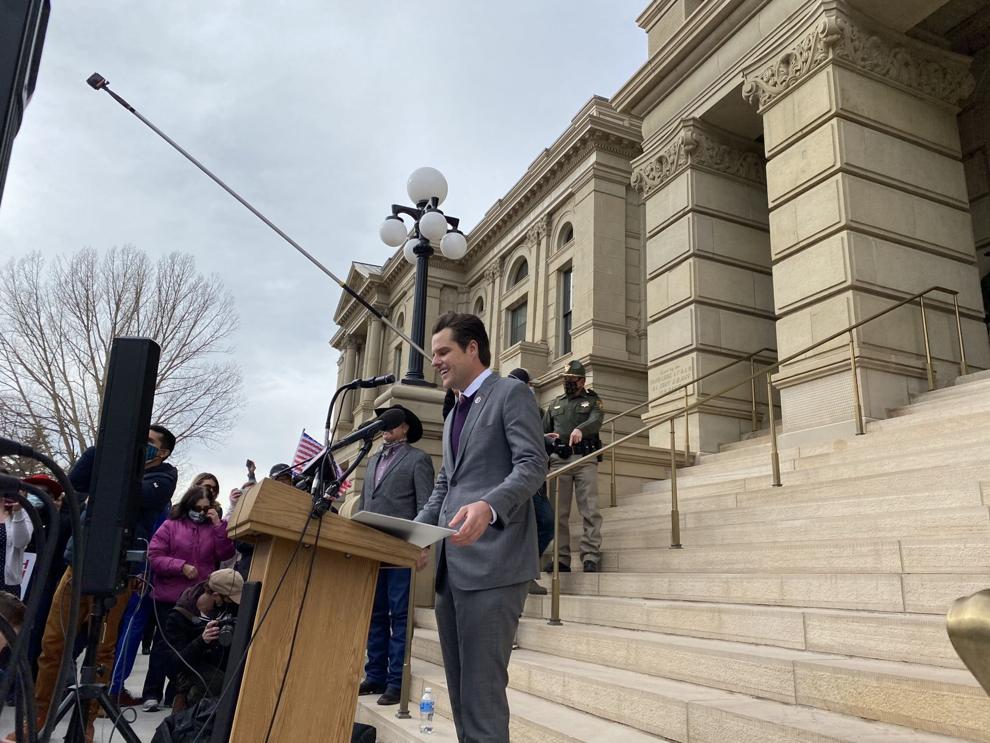 Anti-Cheney protest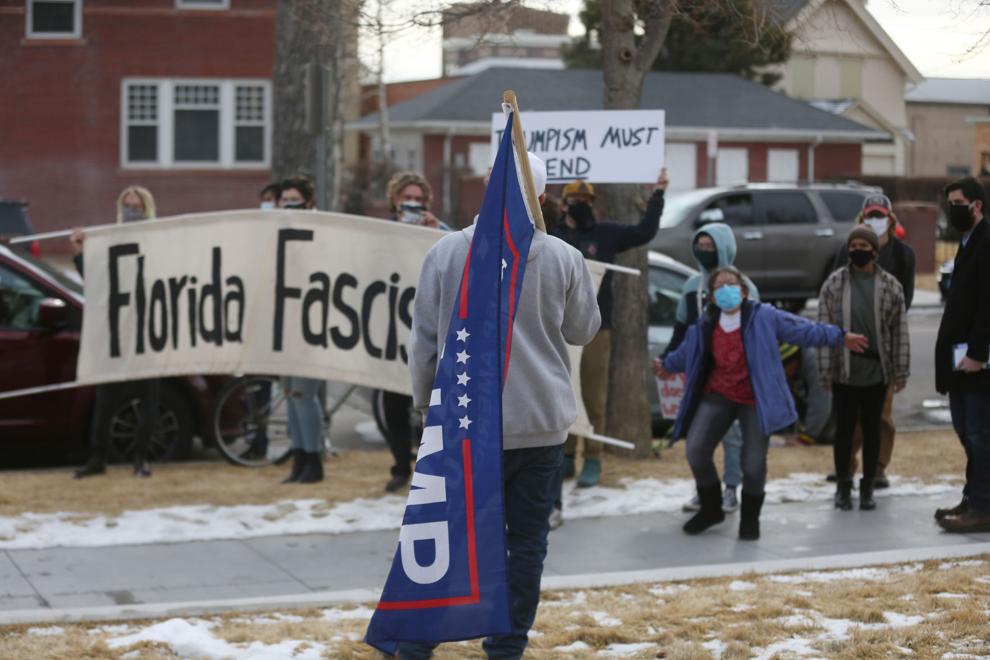 Anti-Cheney protest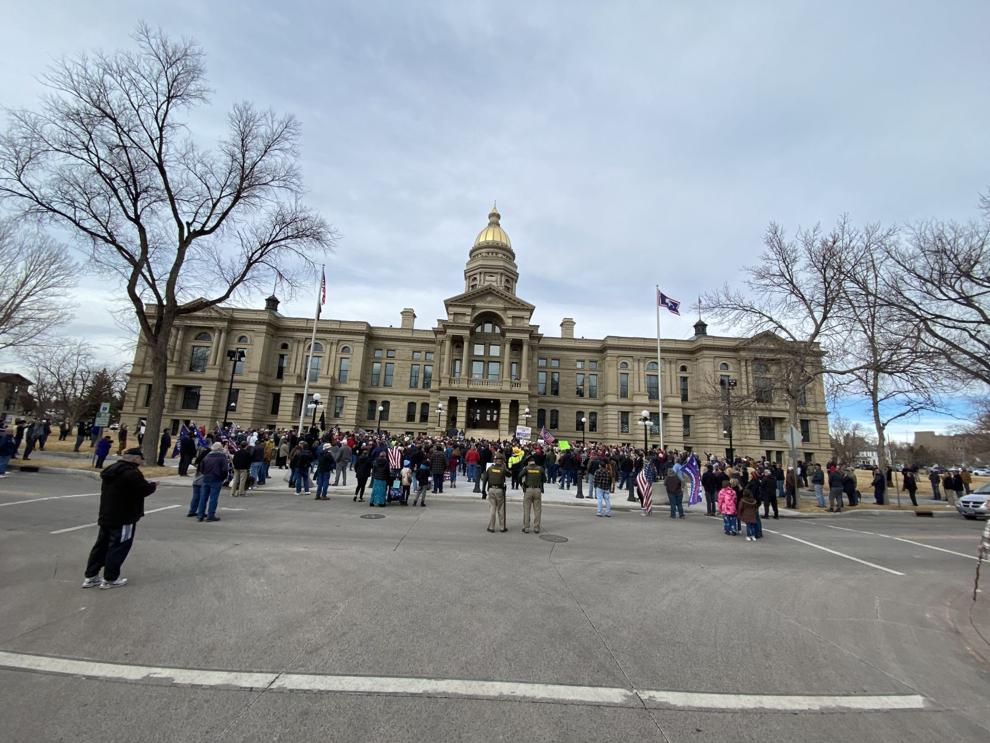 Anti-Cheney protest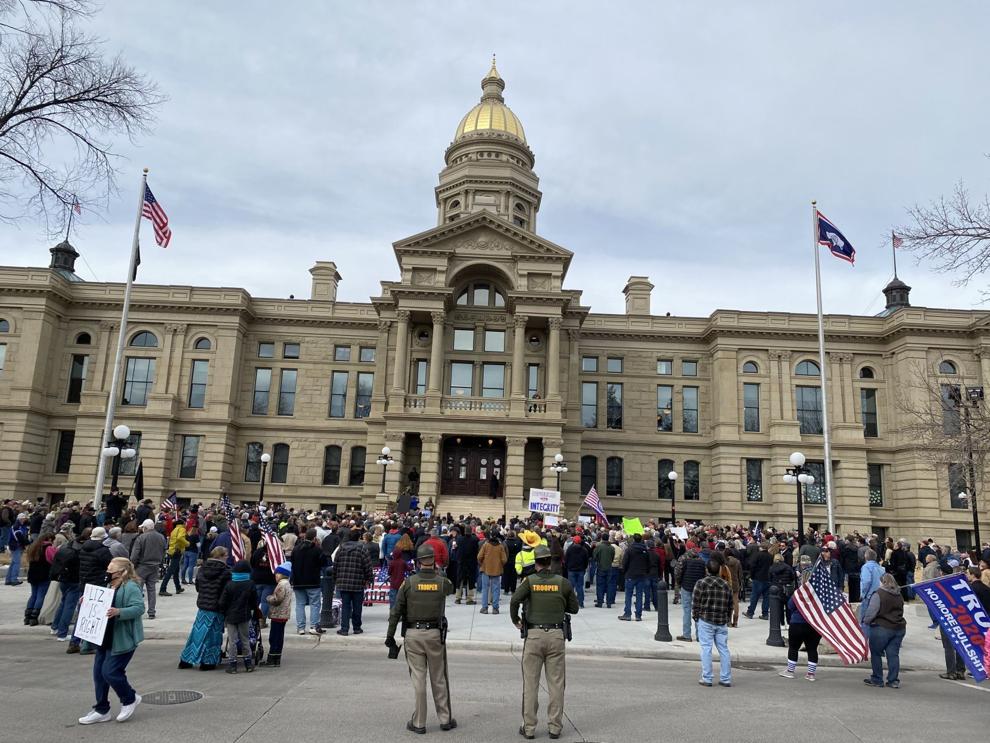 Anti-Cheney protest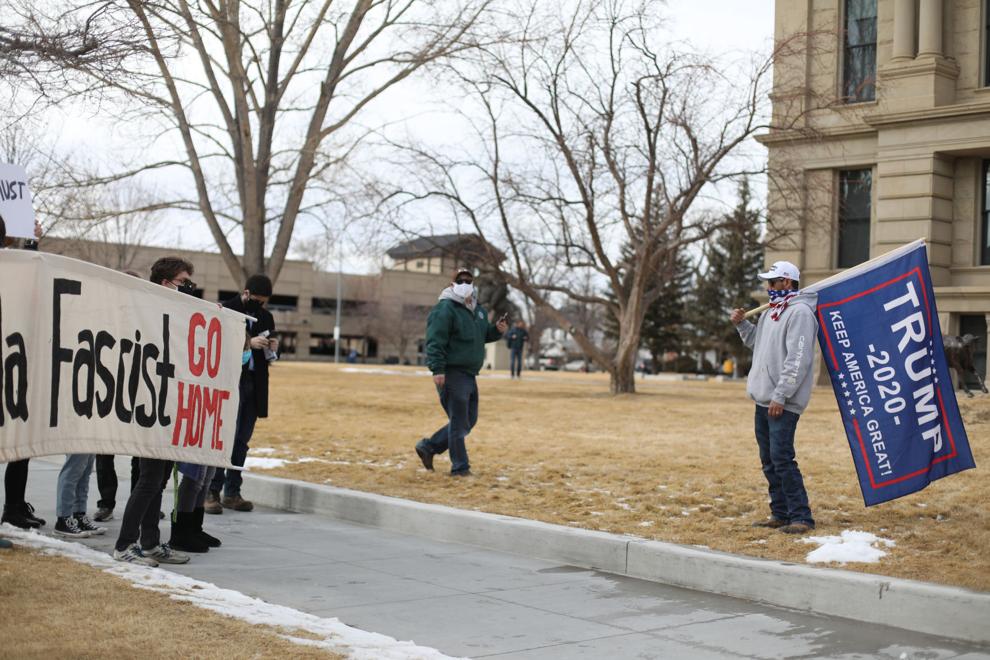 Anti-Cheney protest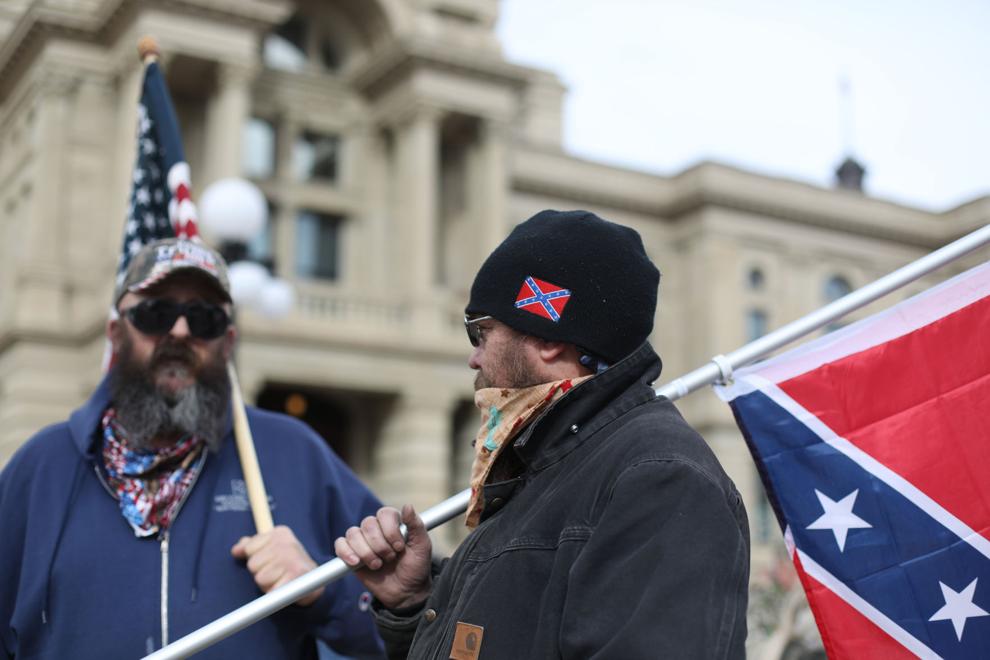 Anti-Cheney protest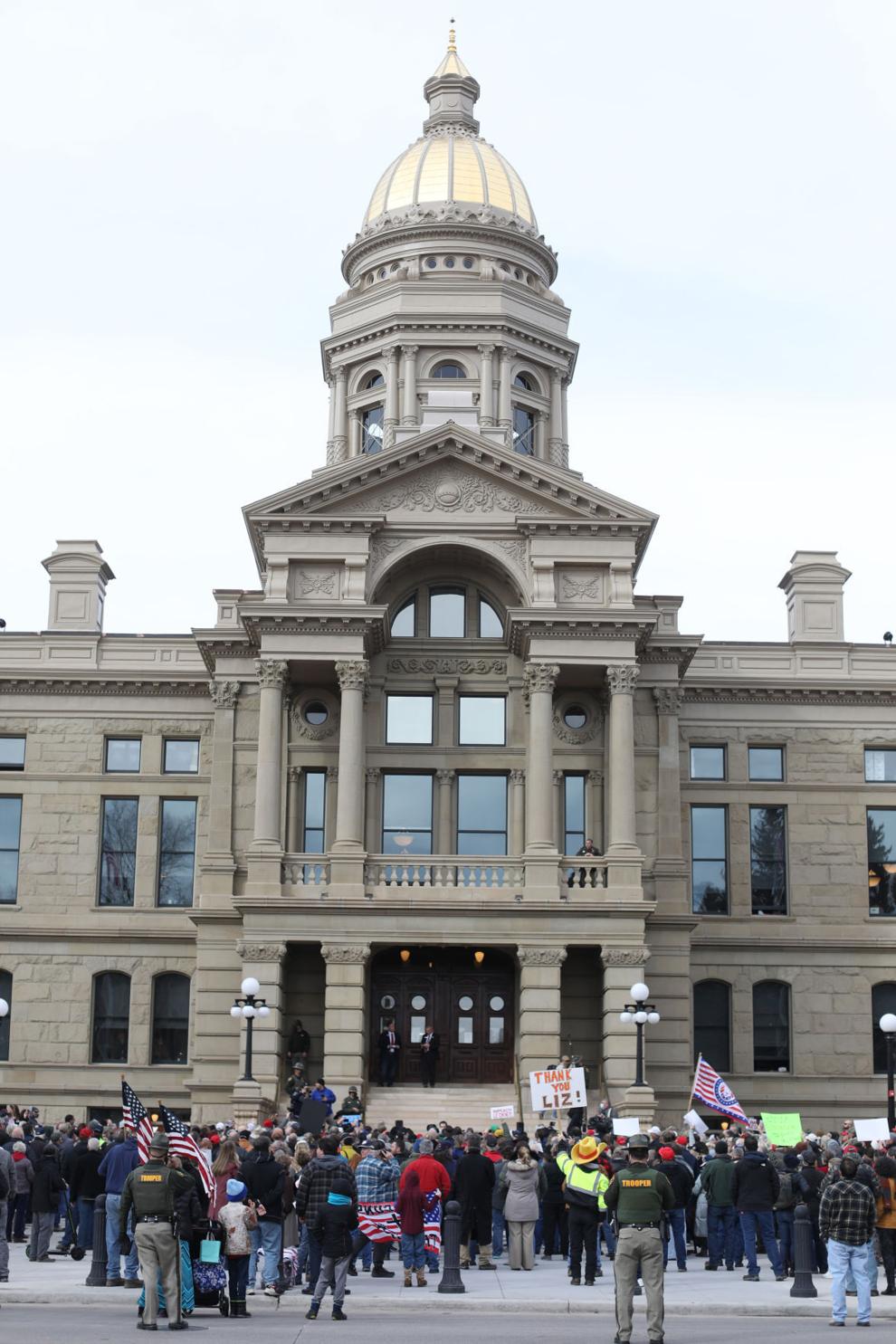 Anti-Cheney protest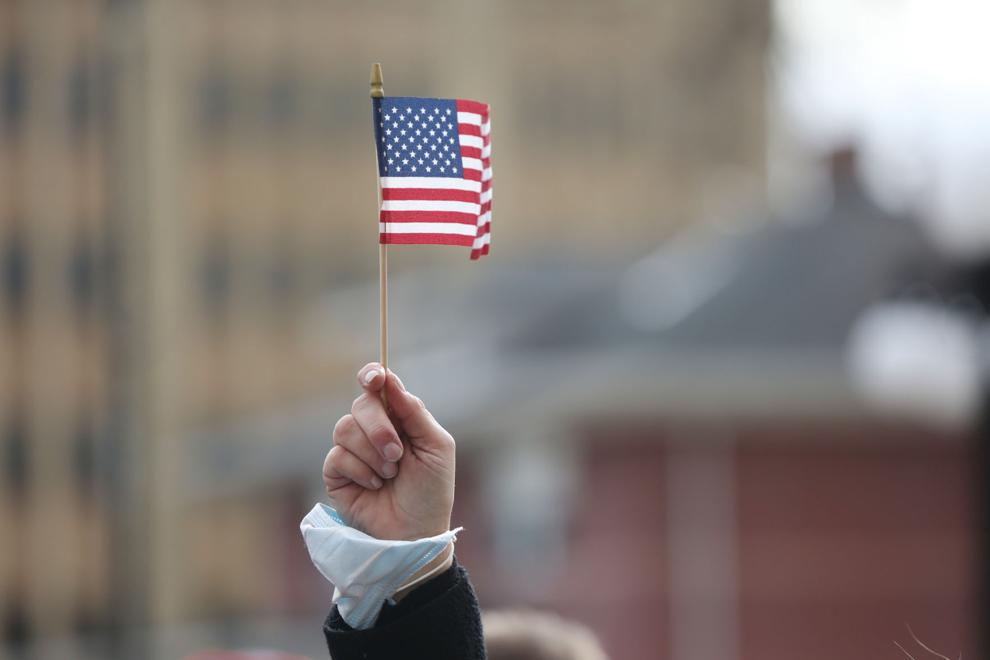 Anti-Cheney protest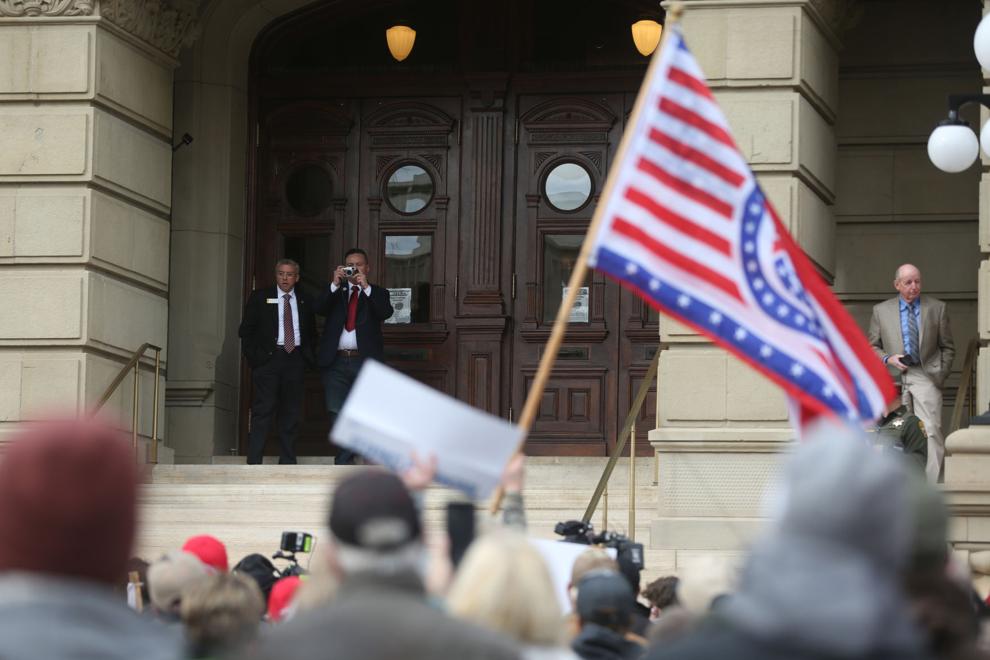 Anti-Cheney protest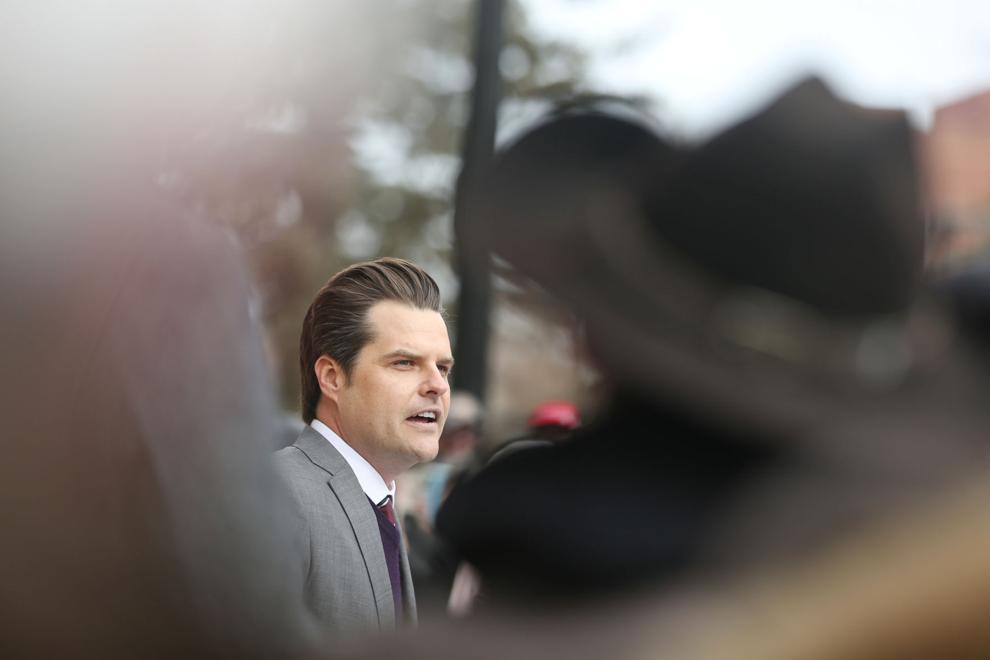 Anti-Cheney protest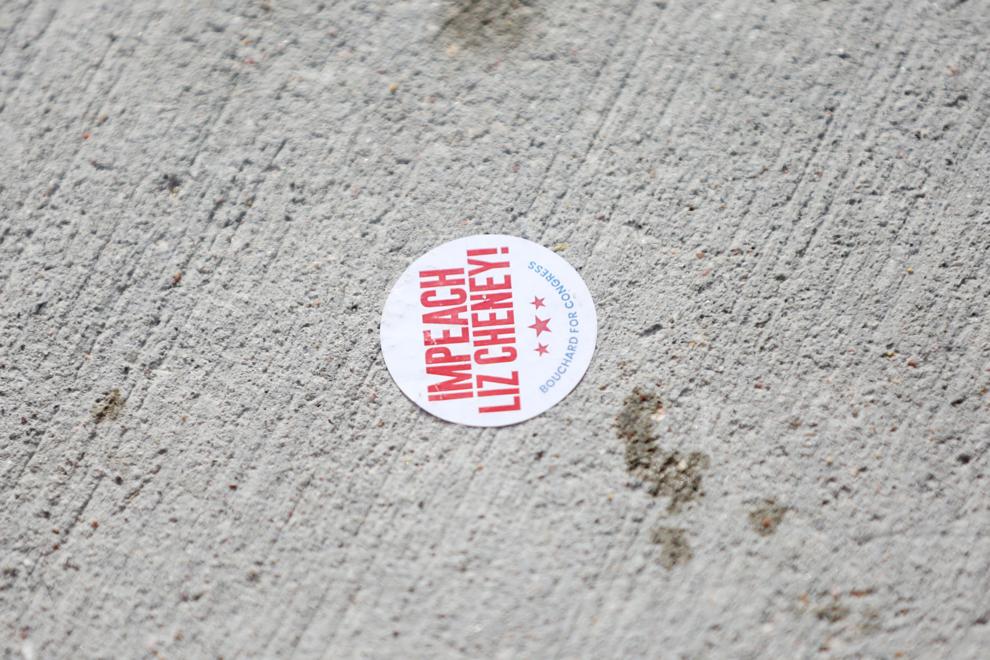 Anti-Cheney protest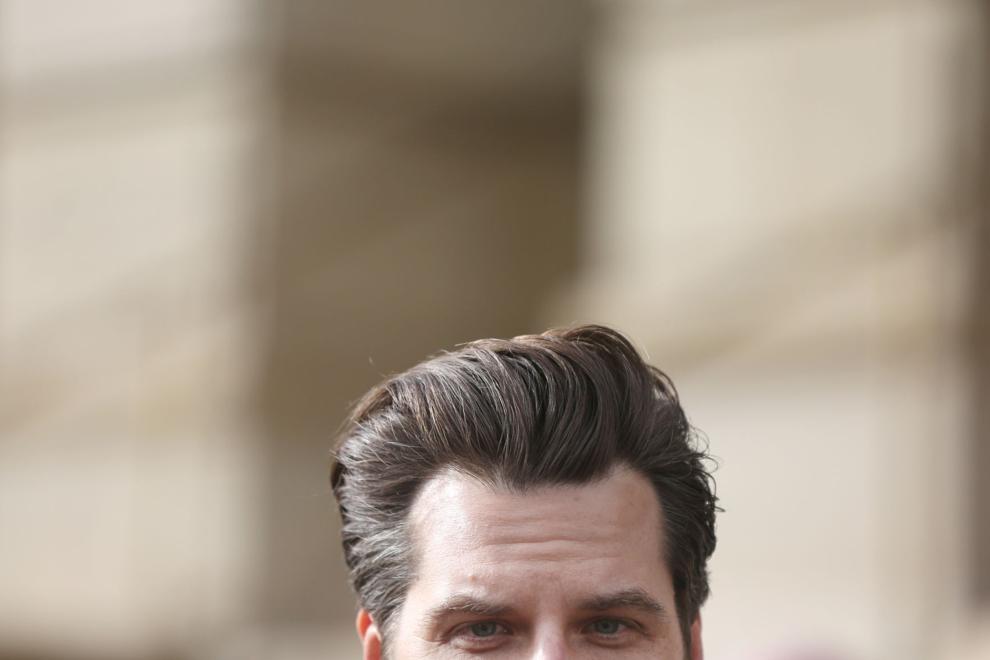 Anti-Cheney protest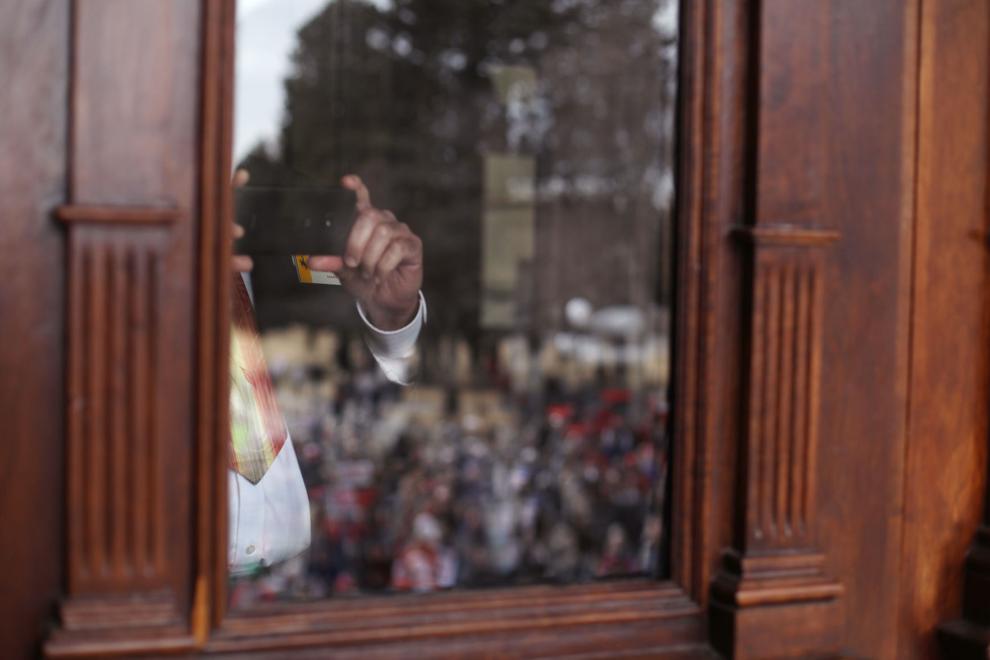 Anti-Cheney protest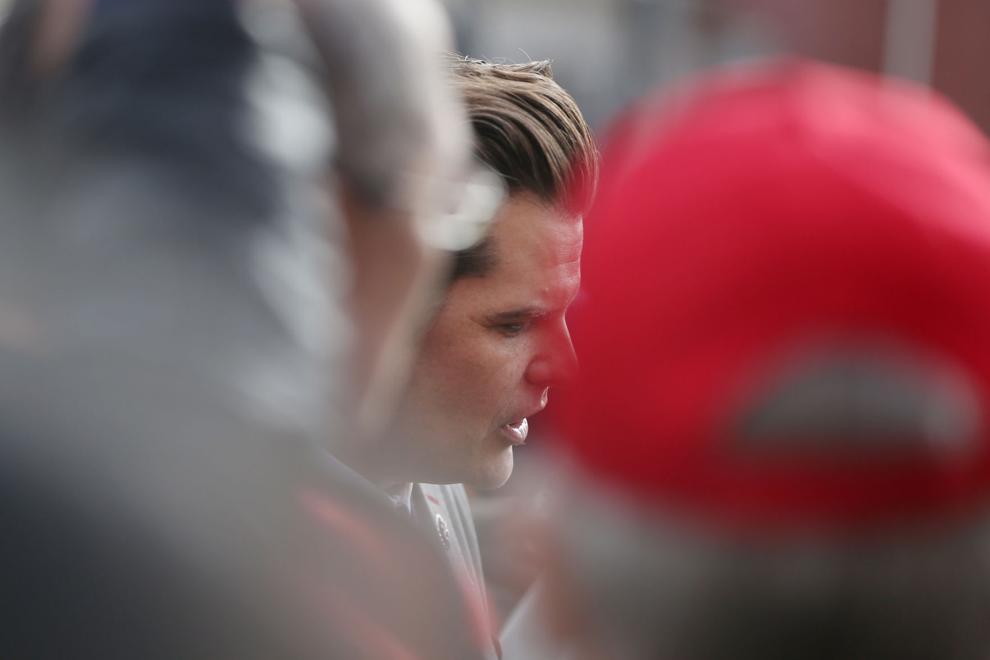 Anti-Cheney protest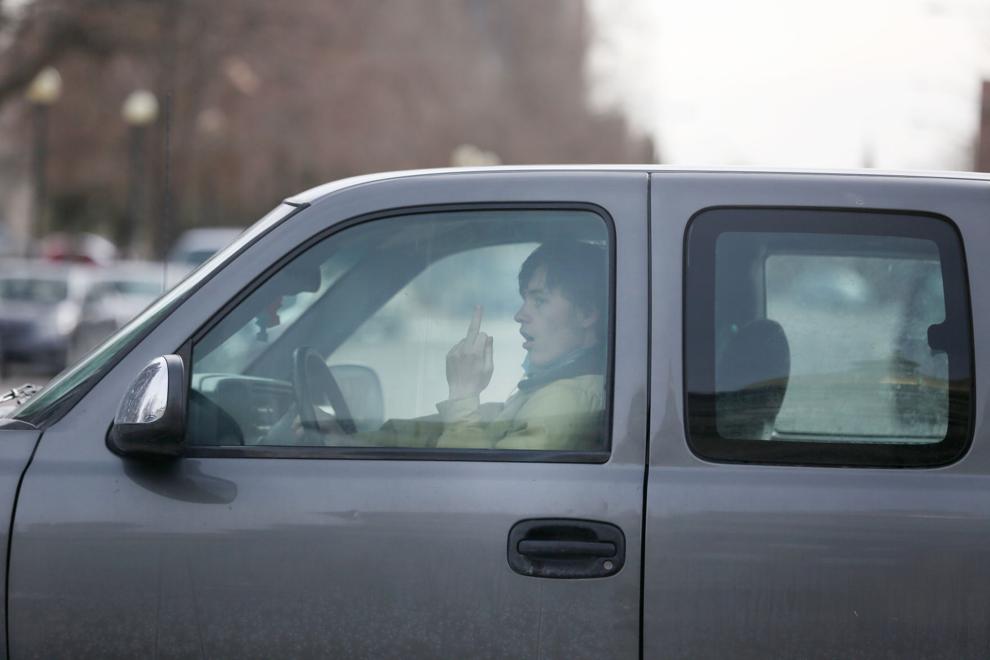 Anti-Cheney protest