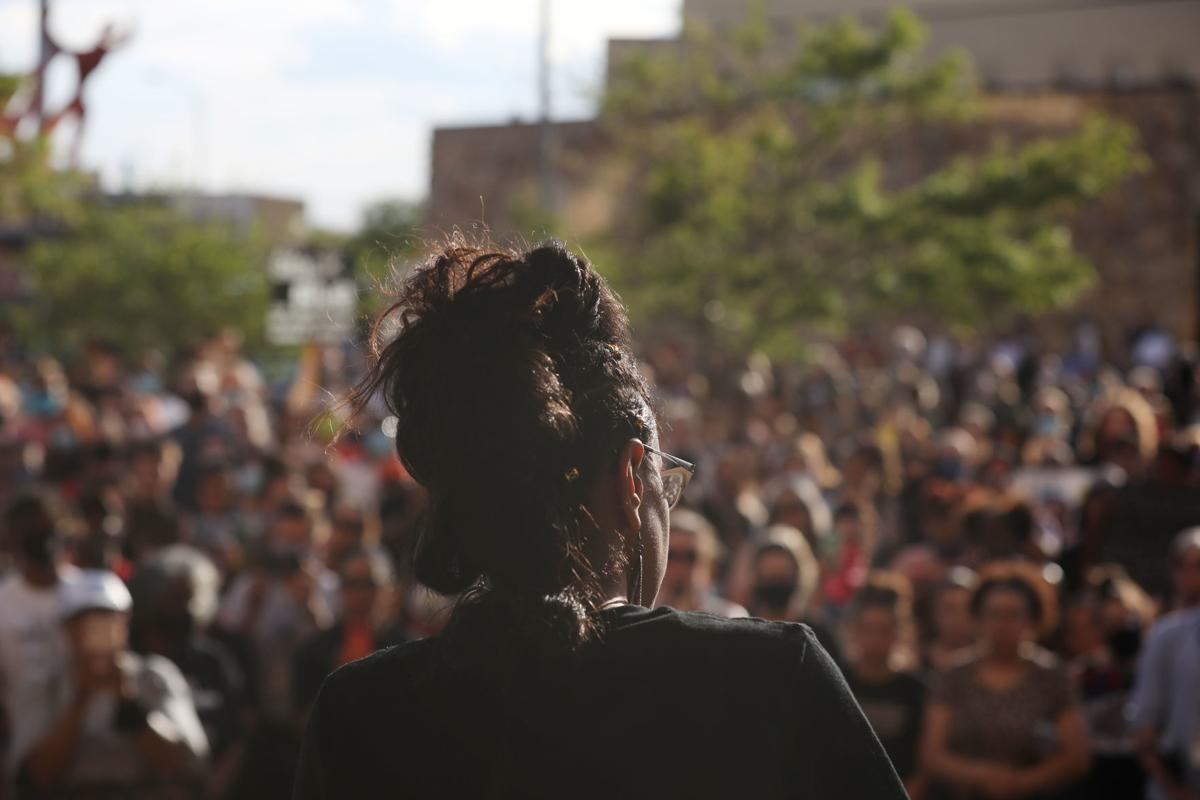 Since the death of George Floyd at the hands of police in Minneapolis, activists across the country have pushed for change in their communities. And in many cases, their efforts at reform have begun to bear fruit.
In the weeks since marchers first took to the streets in the larger movement for police reform and against structural racism, changes in law enforcement practices and accountability have come swiftly in many places in the U.S.
In New York, the state legislature easily passed a bill to make police disciplinary records available to the public, a major policy victory for advocates of police reform there. Meanwhile, in Colorado, Gov. Jared Polis reopened a case of an unarmed black man in Aurora last year, following up on a comprehensive reform package passed by lawmakers earlier this month that, among other things, would set limits on police use of force and put rules in place to prevent fired officers from being rehired by another agency.
Protesters in Wyoming have also begun demanding changes of their own, arguing now is the time for reform and a greater understanding of issues facing people of color in Wyoming.
In Laramie, where a man was killed by sheriff's deputy in 2018, marchers have pressed their city council to implement a citizen oversight board for law enforcement, though leaders seemed less interested in broader reforms such as a reduced police presence. In Cheyenne, activists have begun a petition to make Juneteenth, which celebrates the end of slavery in the U.S., a statewide holiday. And in Riverton – where a Northern Arapaho tribal member was killed last year after attacking an officer with a knife – locals have begun making a push to acquire their police department's training manual and lobby for mandatory cultural sensitivity training.
"We have a lot of wounds as a people," Rep. Andi Clifford, D-Fort Washakie, said. "Our people have a lot of wounds. Boarding schools, being beaten for speaking your language or talking to your siblings, all of that. They need to hear that history… they don't know it and they're not taught that history. If they really have our heart to want to protect the public health and safety, well-being of people, I think they would have an open mind and a greater understanding of why we struggle with substance abuse, because of that historical, multi-generational trauma that's been handed down."
Surveys of Wyoming's corrections system over the past decade have shown the numbers of Black, Native American and Latino inmates incarcerated at disproportionate levels to whites, while personal anecdotes shared by people of color in rallies around the state have painted pictures of prejudice that vary from the subtle to the overt.
"In order to get real accountability means acknowledgement," said Jalissa Fletcher, a University of Wyoming law student and a Cheyenne-based activist involved in the marches there. "And that's not something that a lot of people are comfortable with. Acknowledging that there's something wrong with our criminal justice system is tough because oftentimes, people in positions of power are close friends with people who are a part of the criminal justice system. So to say our criminal justice system as a whole has flaws and needs to be fixed may mean throwing some of your friends under the bus. A lot of people are not willing to do that if it doesn't affect them directly."
It seems unlikely those anecdotes will translate to immediate policy changes. While the Legislature has taken on a slate of criminal justice reforms in recent years aimed at prison sentences and recidivism, the question of police reform has rarely been raised. Some question whether it's even necessary.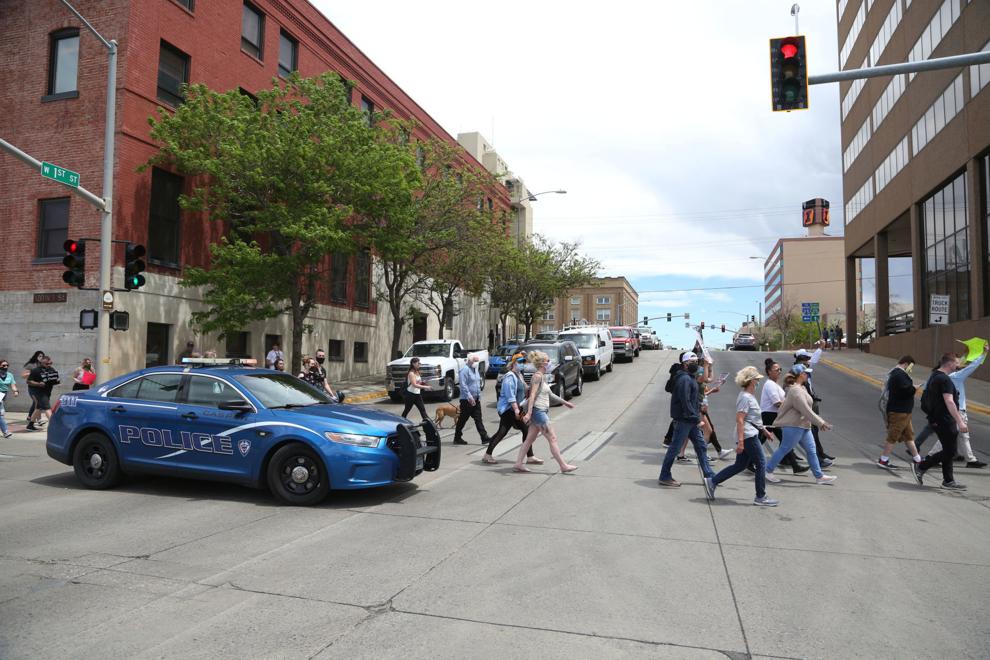 "There's always going to be the chance for something unfortunate to happen, and I think that if there's a better way for us to do things, I think that's great and worthy of review," Gov. Mark Gordon told the Star-Tribune in an interview at the height of the protests two weeks ago. "But in this particular case, I would rather do it as a thoughtful process rather than a reaction to something that happened nationally, that we look at ways that we can do a better job performing here in Wyoming under all circumstances, not just the national circumstance we see now."
Policing in Wyoming
Police reform in Wyoming is a long shot this year, even with polls showing bipartisan support for it at a national level. In an election year where a number of prominent Republicans are facing primaries, a willingness to rock the boat in reaction to a national event could prove difficult for many conservatives, particularly on galvanizing issues like law enforcement.
"The appetite to take on like meaningful police reform is going to be very dependent on who's elected this next year," said Cheyenne Rep. Sara Burlingame, one of a handful of Democrats on the Joint Judiciary Committee. "The Judiciary on the House side is heavily stacked with former law enforcement, and I would wager an informed opinion that there's very little appetite on their side to bring something like that."
The reasons are many. Republican Bill Pownall, a former Campbell County sheriff who sits on the Judiciary Committee, said in an interview that he is satisfied with current levels of funding as well as current training standards, adding that any other policies should be decided at the local level. Casper Republican Art Washut, a criminal justice instructor at Casper College and fellow member of the Judiciary Committee who also served as his city's police chief, agreed with that sentiment, writing in an email that the issues leading to disparities in policing stem from societal concerns that go beyond policy.
"There may be some need to address a few things legislatively, but I think we need a whole lot more information before we start mandating solutions to a perceived problem that we don't fully understand," Washut wrote in an email. "Lots of solutions may seem ideal and obvious when you are safe and comfortable in the House of Representatives. It is a whole different situation at three in the morning in a dark alley.
"We must understand that the person being confronted by the police has a role to play in how the encounter goes," he added. "Ideally, some careful persuasion will calm the person down and the officer can resolve the incident without violence. But not everyone who is high on drugs or seriously emotionally disturbed is going to respond the way every officer wants. No matter how good the officer's verbal skills are, there are some folks who will press the action and force will have to be used. We don't expect and shouldn't expect our officers to take suicidal risks."
Then there is a question of training standards. As states like Colorado begin implementing first-of-their kind police reforms at the state level, Wyoming Association of Sheriffs and Chiefs of Police Executive Director Byron Oedekoven is quick to point out that many of the measures – a ban on chokeholds, mandatory de-escalation training, etc. – already exist in Wyoming, and that any additional training beyond that would likely require money that is likely to be cut from department budgets in the state's upcoming spending reductions.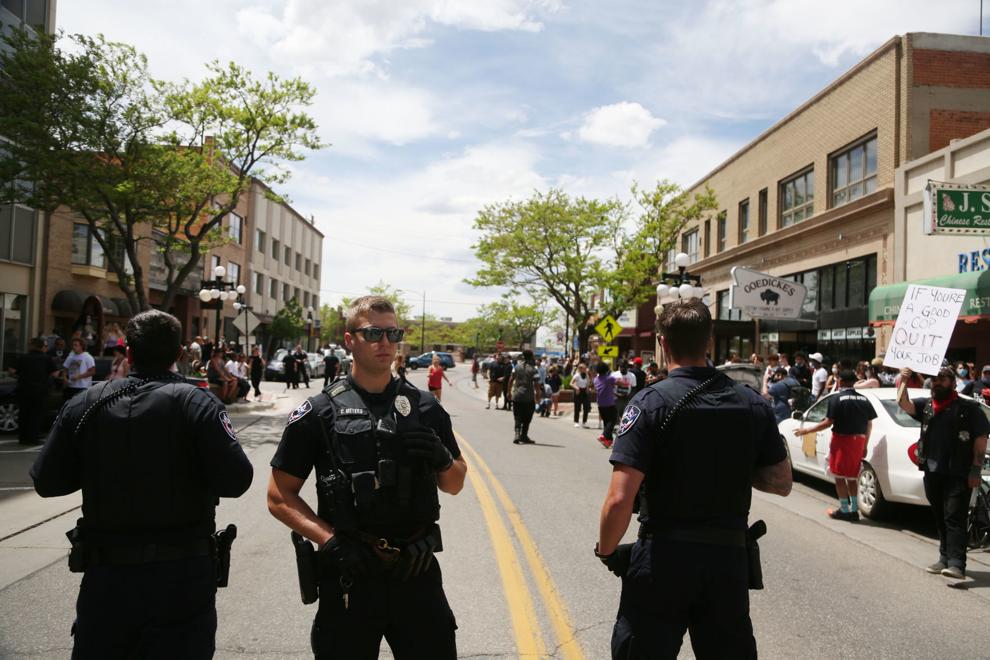 With a majority of department budgets already committed to paying competitive salaries for officers – a must for rural agencies already hurting for recruits, Oedekoeven said – justifying additional spending on training becomes even more difficult.
"Except for the bare necessities, training is one of the first things that goes out the window," Oedekoeven said. "On any given Friday or Saturday night, I've got to have six officers on the street in order to answer the call, so that when some lady that calls and says 'Hey somebody's breaking the window,' we don't have a situation where two hours later, an officer arrives and asks 'Hey, what happened?'"
However, lawmakers interviewed by the Star-Tribune were not completely opposed to some reforms. Pownall said that while he wasn't in favor of extreme reforms, small changes – like sharing disciplinary records of fired officers with other agencies – could have some potential. Washut, meanwhile, noted that while he considered Wyoming to have high standards for its officers, there is always some room for improvement, including a requirement for police officers to have college degrees and, if needed, revisiting some training standards.
"One aspect of our present practice that concerns me is that officers can work the streets for up to a year before they complete basic academy training," he wrote. "Even so, do we know that these new officers are doing improper things? Is that where the problem is? I don't think we have that information. The average police academy in the U.S. is around 21 weeks. The Wyoming Academy is just 12 weeks. If we learn that a lack of training is at the root of the problem, that might be one place we could look."
What should reform look like?
So what can be accomplished? In an interview with the Star-Tribune, Gordon – who often defers to local leaders on policy — said that decisions on how communities should be policed should be posed by the communities themselves. Some police departments, like Cheyenne's, have been doing that for years, using forums like a civilian review board to keep open lines of communication with community members and to vet internal policy changes that will eventually be utilized in the field.
In the wake of Floyd's death, Cheyenne Police Chief Brian Kozak said in interview, the group acted as a conduit between the city's Black pastors, groups like the NAACP and the police to ensure that a similar episode would not be repeated in Cheyenne; a promise he said was only aided by the pre-existing relationships he had already established through the civilian review board.
But the board serves another purpose: helping him to set policies reflective of the wants and desires of the community.
"It's really up to each chief and sheriff to set their policy and how professional they're going to be," he said. "I guess that's one of the things that maybe consistency can help with to help guide those smaller agencies, but really I think it's up to each community to determine what kind of police department they want."
But there is also the greater societal question of what function police should serve, and whether governments have a greater obligation to address racism within policing. That, said Clifford, means constant education and, most importantly, a better understanding of the social disparities that are solidified, in many cases, through the criminal justice system.
Getting to that point, however, requires a willingness from those in power to listen. And in an election year, public pressure will decide whether that happens.
"Everyone wants to know what is happening right now," said Fletcher. "We want to know, 'What changes are you making right now?' We don't just want good speeches, because we've heard good speeches time and time again. I mean actual change. These people who are in positions of power needs to be listening to the people that they need to keep them in their comfortable, privileged positions."