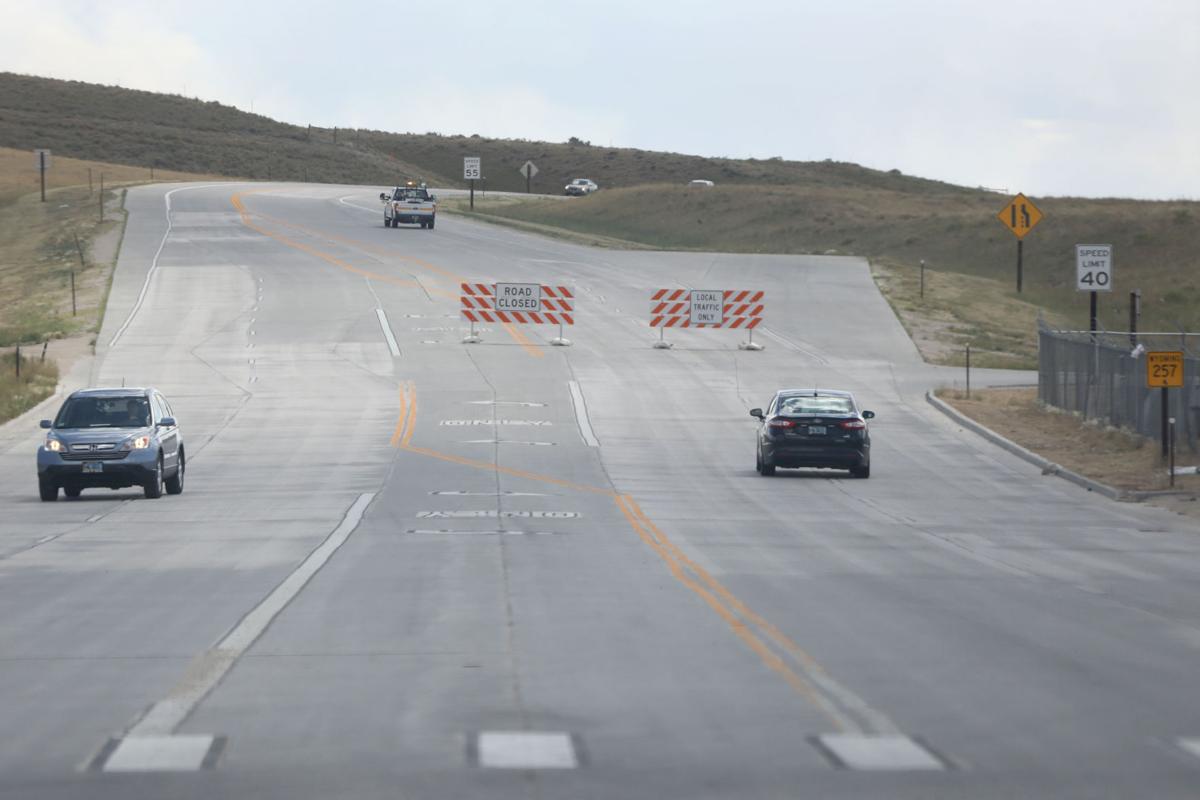 The Wyoming Department of Transportation's budget shortfall might actually be hundreds of millions of dollars larger than originally projected, an independent consulting firm told lawmakers on Monday, underscoring the severity of the effect this year's spending reductions could have on Wyoming's highway systems.
According to a report delivered to members of the Legislature's Joint Committee on Transportation, Highways and Military Affairs by the Seattle-based Dye Management Group, the current level of unmet need is actually upward of $350 million across the agency's entire budget, well in excess of the $135 million that WYDOT had previously estimated would be necessary to preserve the state's highways as they exist today.
"Current funding levels are unsustainable for WYDOT to continue delivering the level of service citizens expect," the report reads.
Also driving the size of the shortfall were long-unaddressed funding concerns, like computer system upgrades, that have long been put off by members of the Legislature and the executive branch.
If the costs are left unaddressed, Dye Management Group president Rob Zilay said they could potentially balloon to pose an even greater problem for Wyoming taxpayers down the line, make the state's highways less safe and even cause interruptions to the state's economy due to increased freight times.
The report comes as Gov. Mark Gordon's administration has sought hundreds of millions of dollars in budget reductions amid an economic decline driven by the COVID-19 pandemic and persistent underperformance in the fossil fuel industry.
For WYDOT, those cuts have come in the form of closed rest stops, delayed construction projects — including a long-discussed road-widening project on a particularly dangerous stretch on Highway 59 between coal-producing communities Wright and Gillette — and plans to reduce snow plowing service on certain stretches of highway this winter, all of which were discussed with legislators during Monday's meeting.
A solution to fund those unmet needs has been elusive for the agency, whose budget is separate from the state's general fund budget. Fuel taxes — one of the agency's most critical revenue sources — have remained flat over the last several years due to growing numbers of fuel-efficient vehicles, while WYDOT's buying power has declined substantially throughout that same period.
Solutions to replace the fuel tax through tools like a proposed road usage charge, meanwhile, have elicited a significant amount of controversy in recent months from citizens concerned about the privacy implications of relying on remote frequency identification devices to track how many miles people have driven in a year.
But the funding problems come at a critical time for Wyoming, whose highways are already in disrepair. If left unaddressed, the state could fall behind on federal infrastructure requirements, the report reads, while delaying much-needed repair work on the state's most deficient highways, leading to even more significant levels of spending in the long term.
"If we're taking care of what we own, replacing it at a later date becomes less likely," Zilay said.
Though WYDOT's priority work has already focused on preserving those assets, new construction is also key to the state's economy. According to Zilay, Wyoming's transportation planners have begun expecting some "fringe growth" around some of the state's major population centers, necessitating expansion projects on various two-lane roads around the state that amount to millions of dollars in unmet need.
However, there are some opportunities for policymakers moving forward. While solutions to WYDOT's revenue problems remain elusive, Zilay said a focus group surveyed by the company in constructing their study found Wyomingites willing to pay more for assets like roadways, overpasses and well-maintained shoulders. Digital messaging signs, new guardrails and bike lanes, however, were found to be less favorable.
"Wyoming citizens are willing to pay to invest in many of the assets and operations where WYDOT has a critical need," the report read.