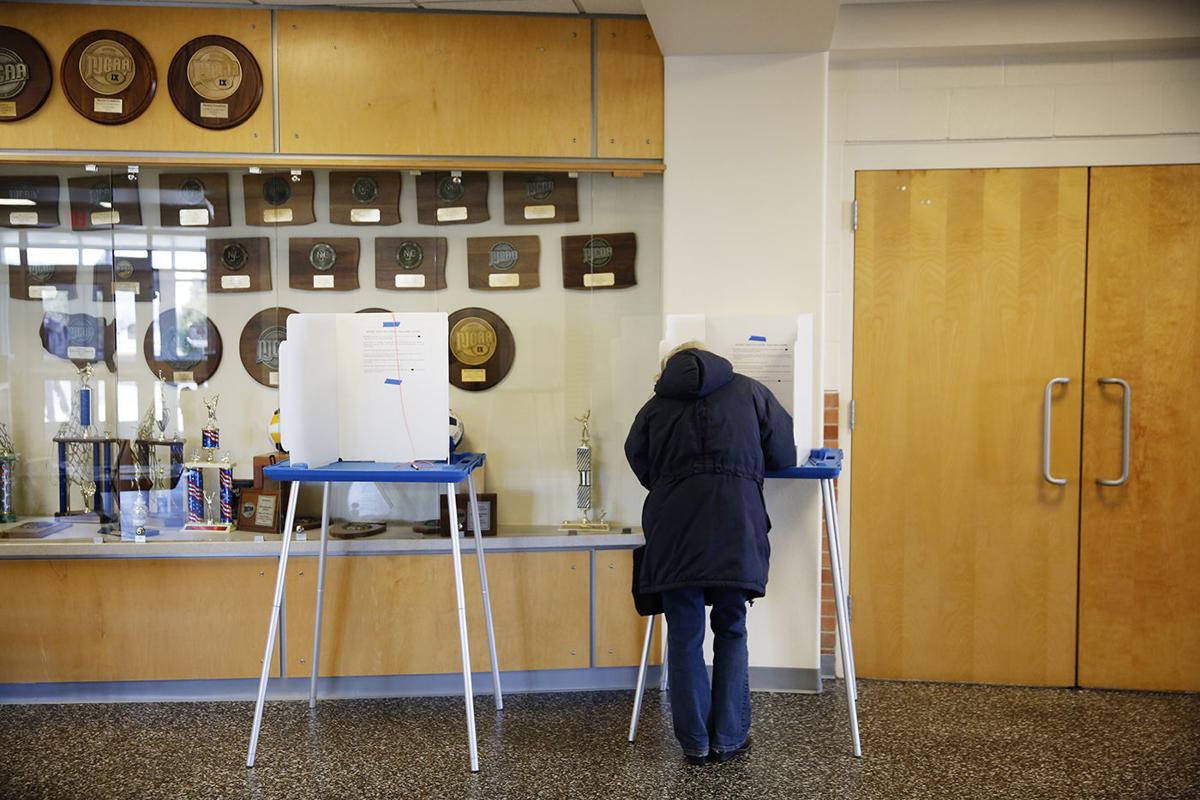 If it wasn't clear before, it should be clear now: If you're a candidate looking for financial support from the Wyoming Democratic Party, you better be sure you're:
B) actually living in Wyoming.
Last month, the party's central committee unanimously passed a resolution declaring it would only offer resources of time, training, and money to candidates "who are bona fide residents of the State of Wyoming," establishing a line in the sand for a party that has undergone significant rebuilding efforts over the past several years.
"At one point we had two out-of-state candidates who'd filed for WY races before a single in-state candidate had, and at the same time we were working on our candidate services MOU," Nina Hebert, the party's communications director, wrote in an email. "Since we had both happening at the same time, it made us consider how those two things fit together. The SCC decided they wanted to address it and this is the result."
One such candidate this year, Carol Hafner, filed to run as a Democratic candidate for Wyoming's lone seat in the United States House of Representatives this year, despite listing a South Dakota address and having already filed her candidacy for president with the Federal Elections Committee. In 2018, Hafner also ran a Congressional campaign in Alaska, despite having never visited the state. Then there is Sunnyvale, California, resident Chuck Jagoda, who filed to run for retiring Sen. Mike Enzi's seat as a Democrat in June – all despite the fact he was clearly living in California.
"I am a fan of Wyoming and not Dick Cheney," Jagoda wrote in a Facebook message inquiring for comment on his campaign in July. "I live in CA and am interested in standing up against some of the truly horrible things Cheney did and is behind — like the second Iraq disgrace."
Running for office in Wyoming without living here is nothing new: In 2014, Arizona resident Richard Grayson managed to win 23 percent of the vote in his run against Wyoming Congresswoman Cynthia Lummis, despite not actually living here. But while the United States Constitution – and the Wyoming Constitution – are both explicit in their residency requirements for candidates, there is technically nothing stopping an out-of-state resident from either running for or being elected to office in a state they don't actually live in, said Wyoming Secretary of State spokesman Will Dinneen.
In the U.S. Constitution, Article I, Section V allows Congress the liberty to seat its own, meaning that it falls on Congress – and Congress alone – to determine the legitimacy of a state's elected representatives. There is also a certain amount of ambiguity in the language used by the framers of the Constitution to define whether someone is an "inhabitant" of the state to which they were elected to serve – a term that is very loosely defined in order to open up eligibility for office for those who do not own property.
Though it's difficult to find instances on the federal level where that definition has been challenged, the issue has come up before in Wyoming's politics: In 2011, the residency of former Laramie Rep. Matthias Greene – whose voter registration was listed under a friend's address in the lead-up to his election – came into dispute, leaving it up to the Wyoming Legislature to determine whether or not he was qualified to occupy the seat.
Without precedent, it's unknown what would actually happen should an out-of-state candidate actually manage to get elected to a seat in Wyoming.
"I don't think anyone would have the answer to that," said Dinneen. "But should this person win, it would be the U.S. Congress who decides who fills that seat."
Follow politics reporter Nick Reynolds on Twitter @IAmNickReynolds
Get Government & Politics updates in your inbox!
Stay up-to-date on the latest in local and national government and political topics with our newsletter.