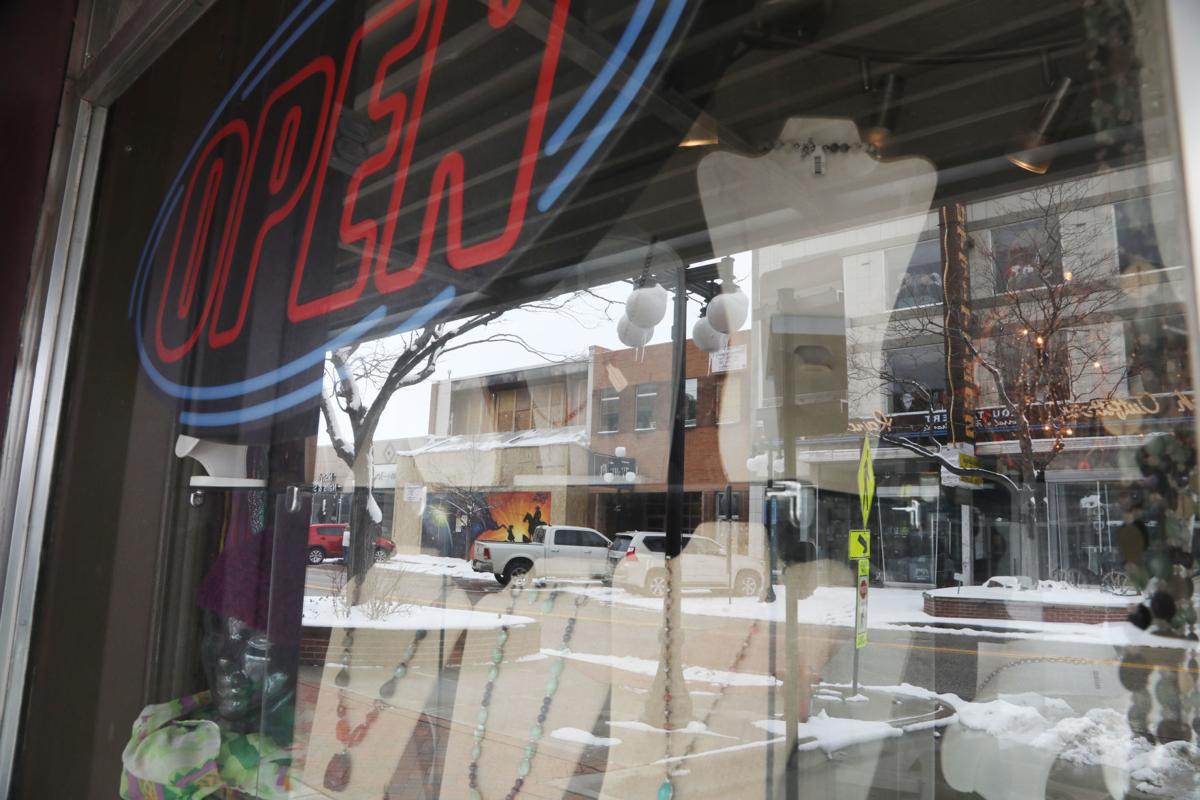 Small businesses across the state have received $707 million in emergency funds from the federal government's Paycheck Protection Program, according to a report released last week by the Small Business Administration's Wyoming office.
As of April 13, more than 5,700 businesses across Wyoming received some sort of assistance from the federal government to support their operations during coronavirus-imposed shutdowns, with the lion's share nationally distributed in loan amounts of less than $150,000.
"I believe the success we have seen is a direct reflection of the effectiveness of Governor (Mark) Gordon's strategy of establishing five Covid-19 Task Forces here in Wyoming," SBA Wyoming's Executive Director Amy Lea said in a statement. "Wyoming State Auditor Kristi Racines has provided highly effective leadership of the Financial Sector Task Force, and has brought together leaders from across government and the private sector to coordinate Wyoming's response."
The news comes as federal lawmakers seek to inject more money into the program, which, as of Thursday, has run out of money.
What did lending look like?
While little localized data was available, nationally, the average loan across the country totaled roughly $239,000, while Wyoming's sat at around $123,000. However, roughly one-quarter of the overall funding went to the fewer than 10 percent of businesses requesting between $350,000 and $1 million in aid.
The picture varies in communities across Wyoming. In Afton, the average beneficiary received less than $80,000 per loan, according to Bank of Star Valley President and CEO Rod Jensen, who also serves as president of the Wyoming Bankers Association. Even with the rush of businesses that have applied and received funding, others are still out there. Jensen said as of Wednesday, businesses were still coming in to apply for loans from the federal government.
How many are still needing funding, he said, is still not clear.
"There is no real survey of what has not yet been addressed," he said. "We've been looking at how many loans have been approved, what dollar amount – it appears to be three-quarters of a billion dollars coming into Wyoming."
"As far as what's out there, we don't really have a survey on that," he added. "Anecdotally, it's still continuing. I have people coming in here at a pretty strong rate. And they understand the money may be running out sooner or later, so there's been a more frantic application behavior going on, at least in my market."
Congress pursues additional spending
A new infusion of funding is currently held up in Congress, as House and Senate Democrats – who blocked a vote on the bill last week – have pushed for a larger spending bill that goes beyond the original scope of the PPP program.
Their position – which includes money for food assistance programs, an additional $100 billion for hospitals and tens of billions for state and local governments – has so far been a non-starter with Republicans in both chambers, who want the funding introduced in a "clean" small business aid package.
Rep. Liz Cheney and Sen. John Barrasso, in recent days have placed the blame squarely on House Speaker Nancy Pelosi as Congress waits in recess, with Barrasso telling Fox News on Wednesday morning that Republicans are unlikely to budge on what he described as Pelosi's "liberal wish list," which she outlined in a letter to Congress earlier in the week.
"I read your letter, @SpeakerPelosi," Cheney tweeted Tuesday night. "The truth is you are blocking money for American families facing economic devastation, and you refuse to call the House into session or let us operate remotely in a time of national crisis. Dump the partisan invective and do your job."
President Donald Trump – as well as other White House officials – have already indicated they will not sign any legislation that includes funding beyond additional money for the PPP program, saying that it would likely be included in a larger "Phase 4" aid package.
More targeted aid?
Part of the stalemate comes down to a provision being pushed for by Democrats that would mandate half of the proposed $250 billion go through community-based financial institutions, an effort to increase cash flow in underprivileged urban and rural communities.
While unclear what the unmet need is nationally, less than 2 percent of all companies who applied for loans received nearly one-third of all of the funds granted. Those loan amounts were distributed in loans of $2 million or greater and, according to media reports, likely included a number of hedge funds, which were eligible to receive small business funds through a loophole in the coronavirus relief bill, while others struggled to receive funding.
"Further changes must also be made to the SBA's assistance initiative, as many eligible small businesses continue to be excluded from the Paycheck Protection Program by big banks with significant lending capacity," Pelosi wrote in a joint statement with Senate Minority Leader Chuck Schumer on Monday. "Funding for Covid-19 SBA disaster loans and grants must be significantly increased to satisfy the hundreds of billions in oversubscribed demand."
Concerned about COVID-19?
Sign up now to get the most recent coronavirus headlines and other important local and national news sent to your email inbox daily.