CHEYENNE — When an outgoing Wyoming legislator announced a rally at the Wyoming Capitol calling for the replacement of Gov. Mark Gordon earlier this month, hundreds showed up, bringing together the activists needed to lay the groundwork for an effort to replace him.
But when Florida Rep. Matt Gaetz — a close ally of former President Donald Trump — arrived in Trump's most supportive state to kick off a challenge against one of the 10 Republicans who voted to impeach him, a crowd roughly three times that size heeded the call, seemingly ready to support anyone other than their three-term congresswoman, Liz Cheney, in the 2022 primary election.
On Thursday, between 750 and 1,000 people from around the state descended on the steps of the Wyoming state Capitol calling for Cheney's replacement in the first major political event of the 2022 midterms.
The size of the crowd, as estimated by the Wyoming Highway Patrol, underscores the strength of the faction of the Republican Party still loyal to Trump and the brand of what Gaetz described to the crowd as "prairie populism."
"I think throughout the country right now, there are folks in the 'MAGA' movement who reasonably feel a little downtrodden, that there's not a home for them anymore in the Republican Party," Gaetz told reporters in a gaggle following the rally. "I'm here to be the masthead for the 'America First' movement going forward. And what I see is energy and positivity and love of country and patriotism in gatherings like this, and I'd love to have a lot more of them around the country."
And the crowd — many wearing Trump apparel or bearing anti-Cheney signs — loved it.
"I've never seen anything like this," said Taylor Haynes, a cult figure in right wing Wyoming politics and a perennial candidate for state and federal office in the state. "I think we're in a different place politically as a state and as a country. It's clear that the new administration is anti-America. When you attack hard-working, union people and take their jobs away, that's a shot across our bow. And when someone like Liz Cheney attacks an innocent person and goes outside of the Constitution to do that, then we have a problem."
"That's what you're seeing here," he added. "People are starting to realize that if you don't stand up to do something, then we're going to be in trouble. And the only way to do that is at the ballot box."
Thursday's rally seemed to mark the formal beginning of that effort. Supporters of Wyoming state Sen. Anthony Bouchard — the first to announce a bid against her — handed out signs and stickers throughout the crowd that read "Impeach Cheney!" At one point, a small group of supporters began chanting his name as the challenger best equipped to defeat Cheney, and, following the rally, several adjourned to a nearby restaurant to talk strategy for the next stage of the Cheyenne Republican's campaign.
Others in attendance said they would wait and see who else emerged to run against her.
Star Valley resident Terri Storm — who has never knocked on doors for a candidate before — said she was enraged by Cheney's vote to impeach the president and that she would do whatever she needed to do to get her out, whoever Cheney's opponent may be.
"There's going to be a lot of candidates," she said. "I don't know who they'll be, but I'm going to knock on every door in my neighborhood. We want a real Republican in there."
Stanley Jasinski, who traveled to the rally from Newcastle, said that he had voted for Cheney in 2018 but did not in 2020 after writing numerous letters to her office about an issue and failing to receive a response. While he called Cheney a "rogue politician" who needed to be censured and replaced, he said he would wait for "someone else" to enter the race before supporting them.
"I'd like to wait and see, because I believe in vetting the candidates," he said. "Because once they get to the swamp in D.C., they could change. That's what happened with Sen. (John) Barrasso — he got caught up with Mitch McConnell, and he turned away from Trump, this state and this country."
While Bouchard is the most serious candidate to emerge to challenge Cheney, several others have already filed, with even more expected to announce in the months ahead. Some, like Trump pollster John McLaughlin, have already polled on the possibility of a third candidate, selecting Casper Republican Rep. Chuck Gray as a proxy in a potential three-way primary.
But Gaetz — as well as Donald Trump Jr., who phoned into the rally — were careful to leave their options open. In remarks to the crowd, both Gaetz and Trump Jr. cautioned those in attendance to be diligent in selecting a candidate to take on Cheney, and that a divided candidate field would only help Cheney's chances in a potential primary.
"I am here today to share my vision for an 'America First' agenda," Gaetz said. "I'm sure there are going to be a lot of people coming to Wyoming because Wyoming can bring Washington to its knees by defeating Liz Cheney."
Gaetz, however, was vague in response to a Star-Tribune reporter's question about whether Thursday's rally was intended to set the stage for another candidate to enter the race.
"As our former president loves to say, 'We'll see,'" he said.



Photos: Anti-Cheney protest at Wyoming Capitol
Photos: Anti-Cheney protest at Wyoming Capitol
Anti-Cheney protest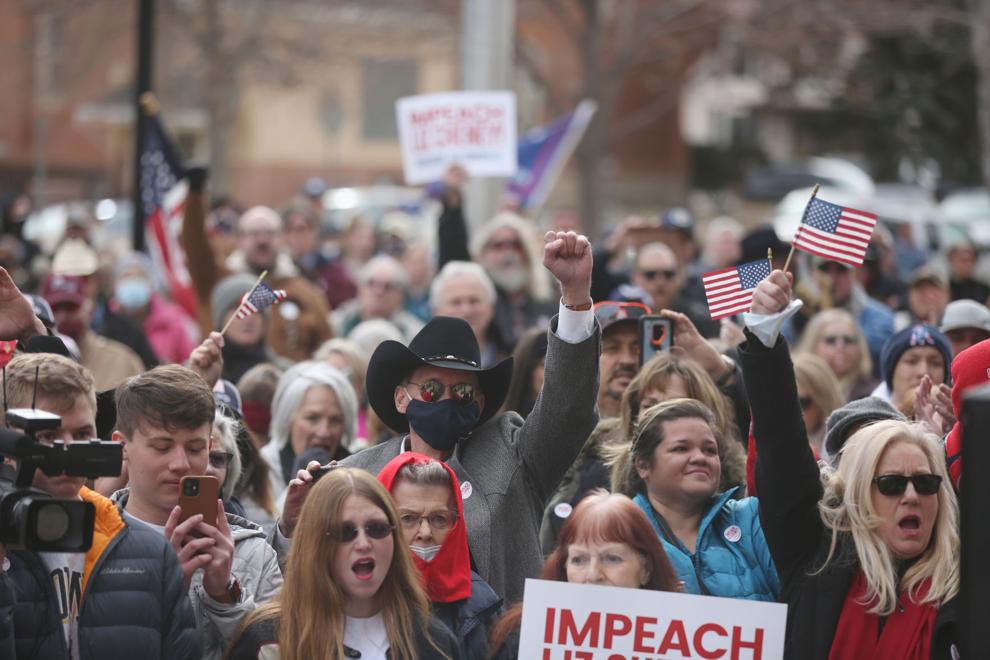 Anti-Cheney protest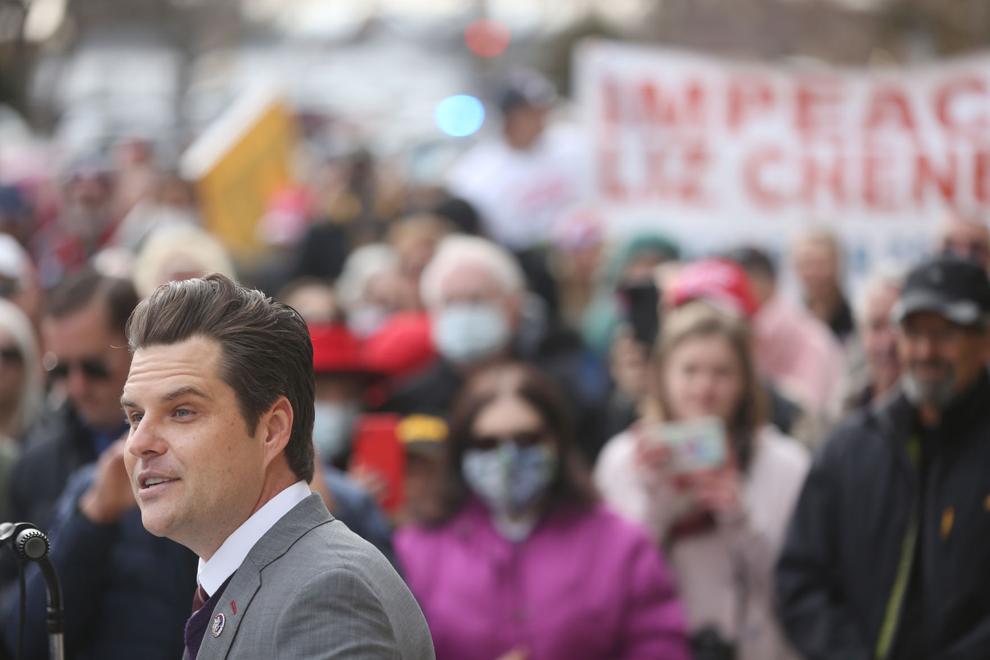 Anti-Cheney protest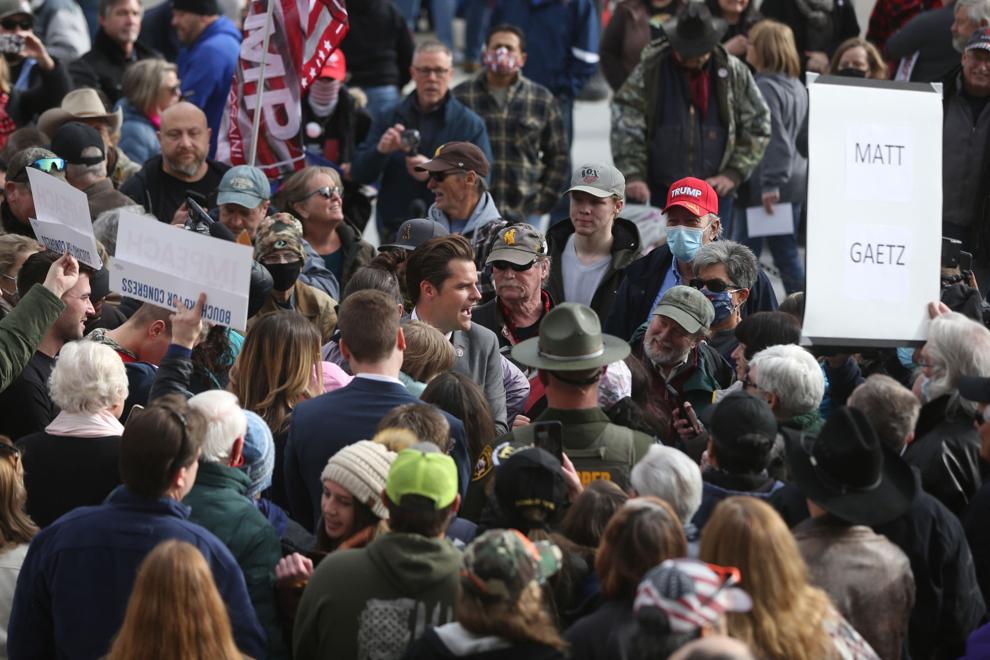 Anti-Cheney protest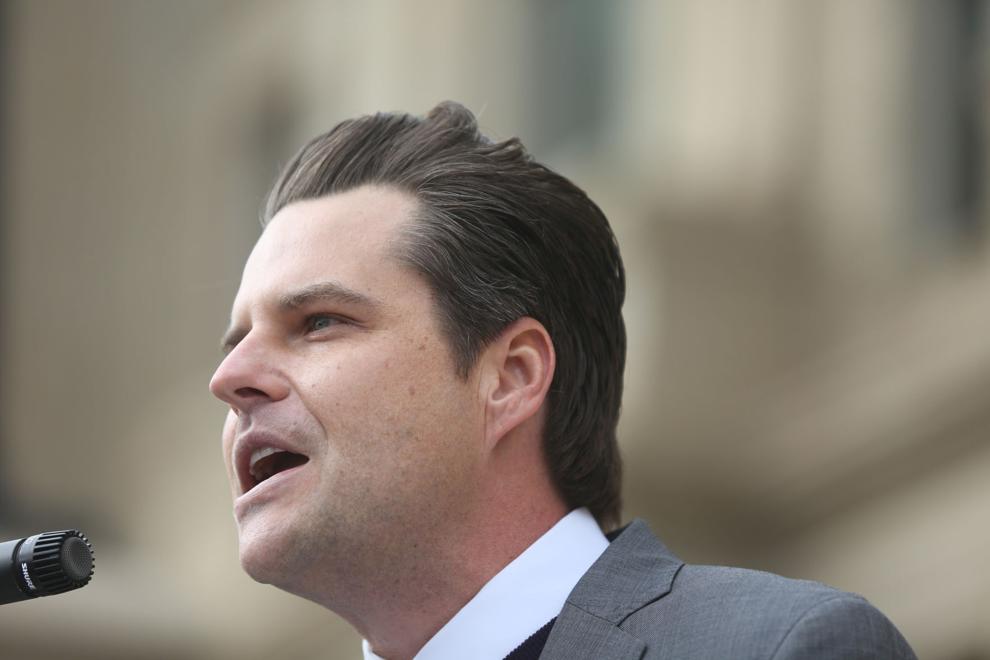 Anti-Cheney protest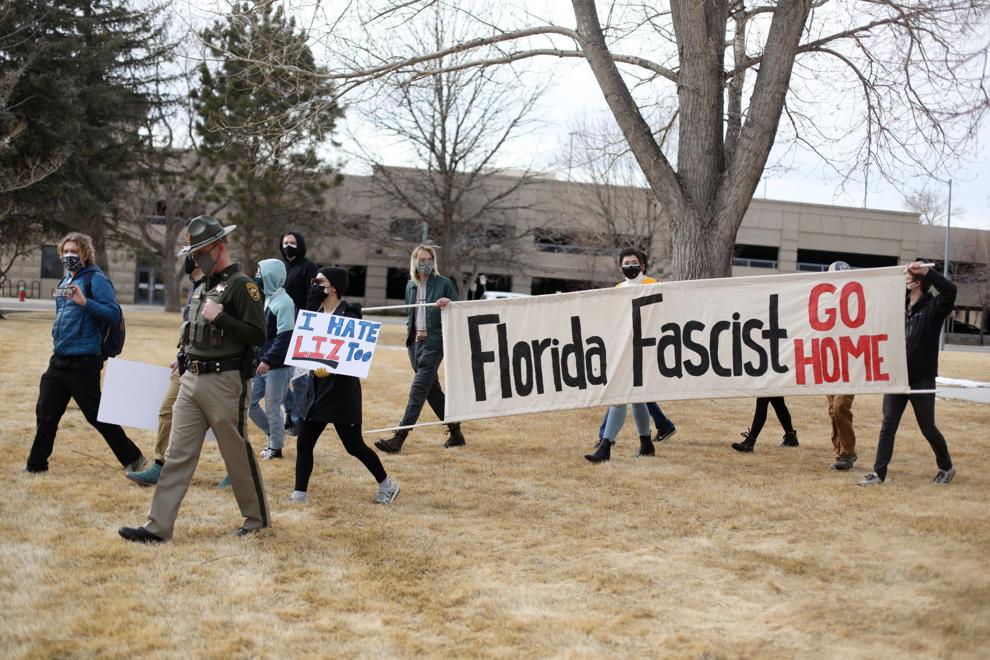 Anti-Cheney protest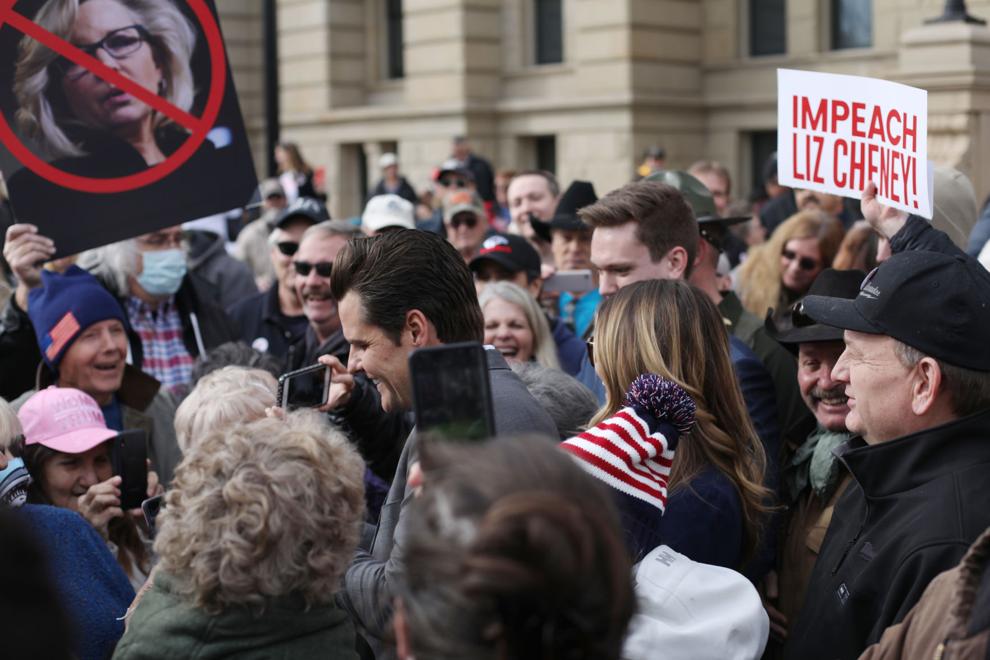 Anti-Cheney protest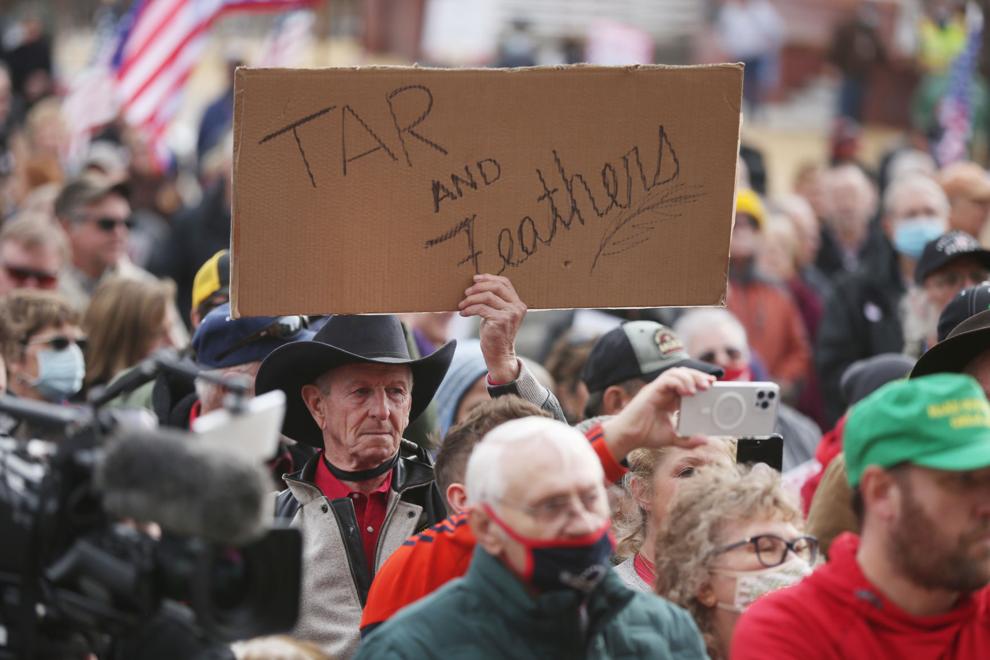 Anti-Cheney protest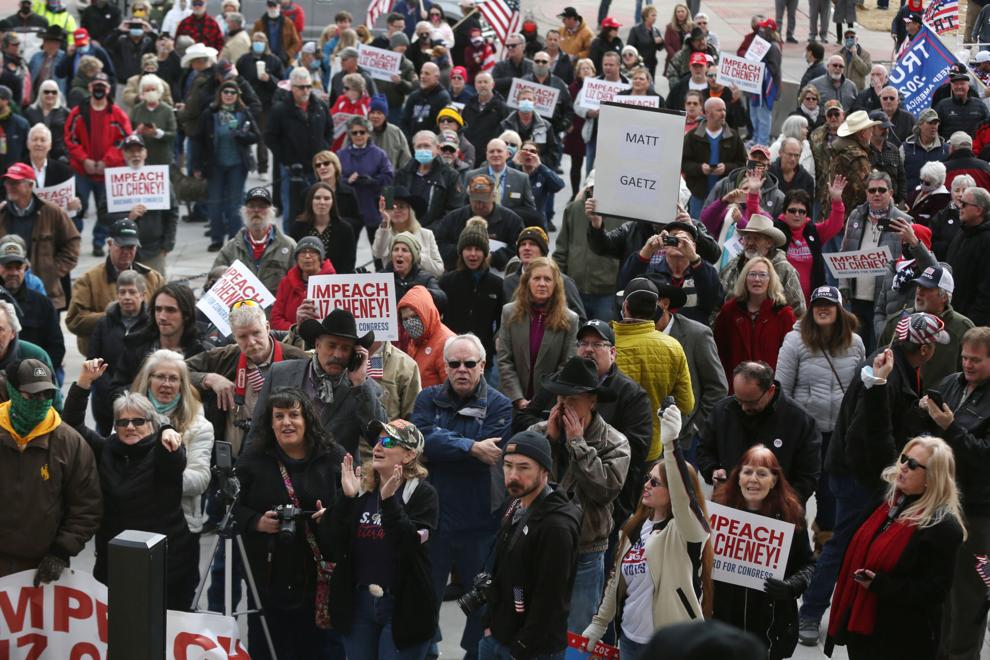 Anti-Cheney protest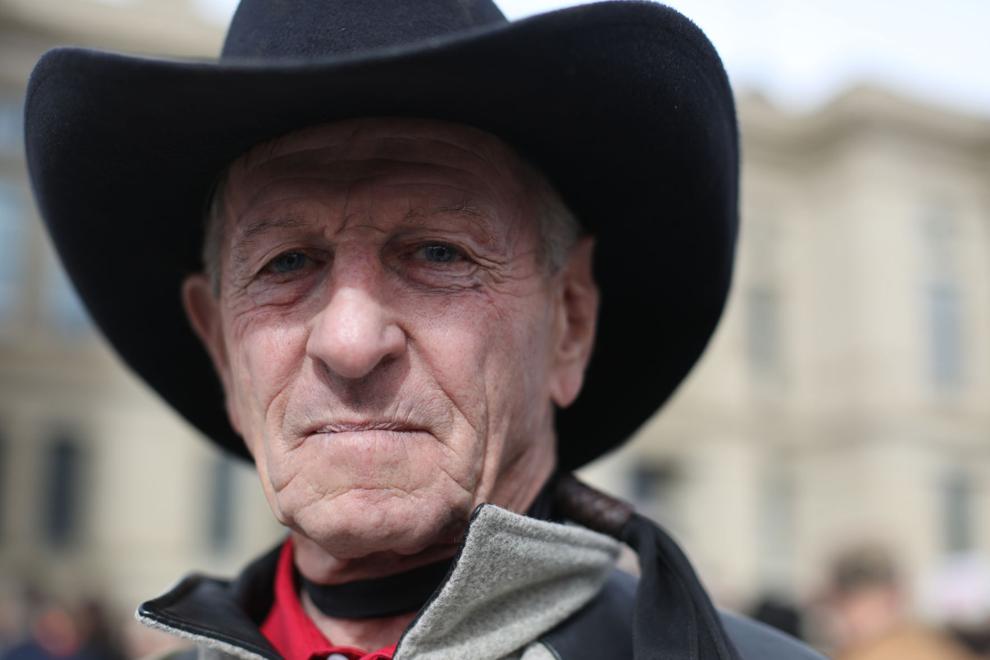 Anti-Cheney protest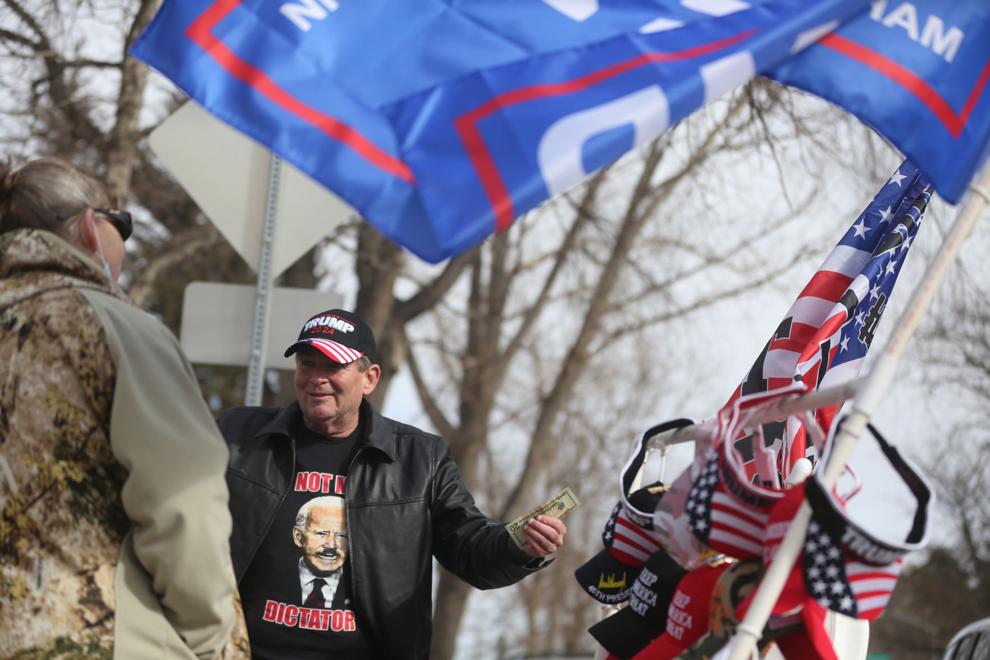 Anti-Cheney protest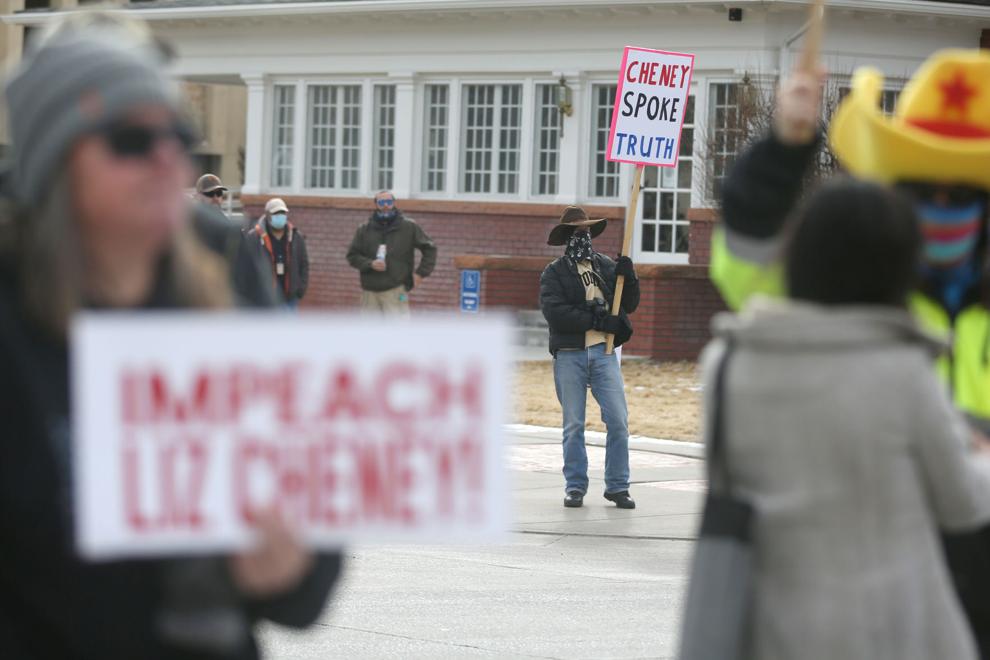 Anti-Cheney protest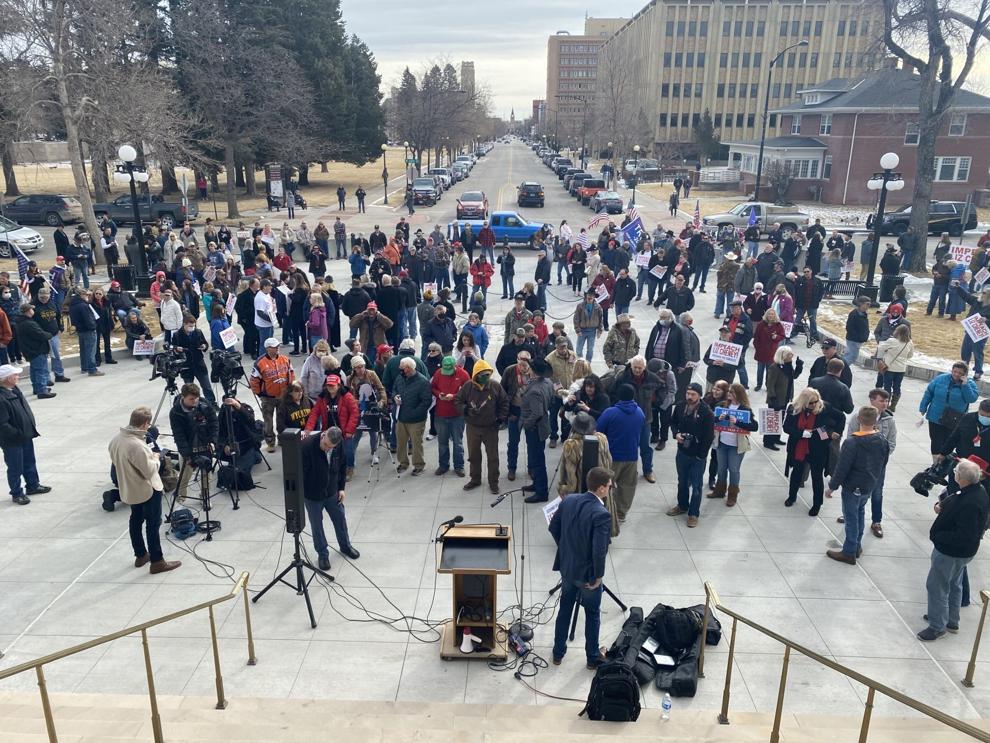 Anti-Cheney protest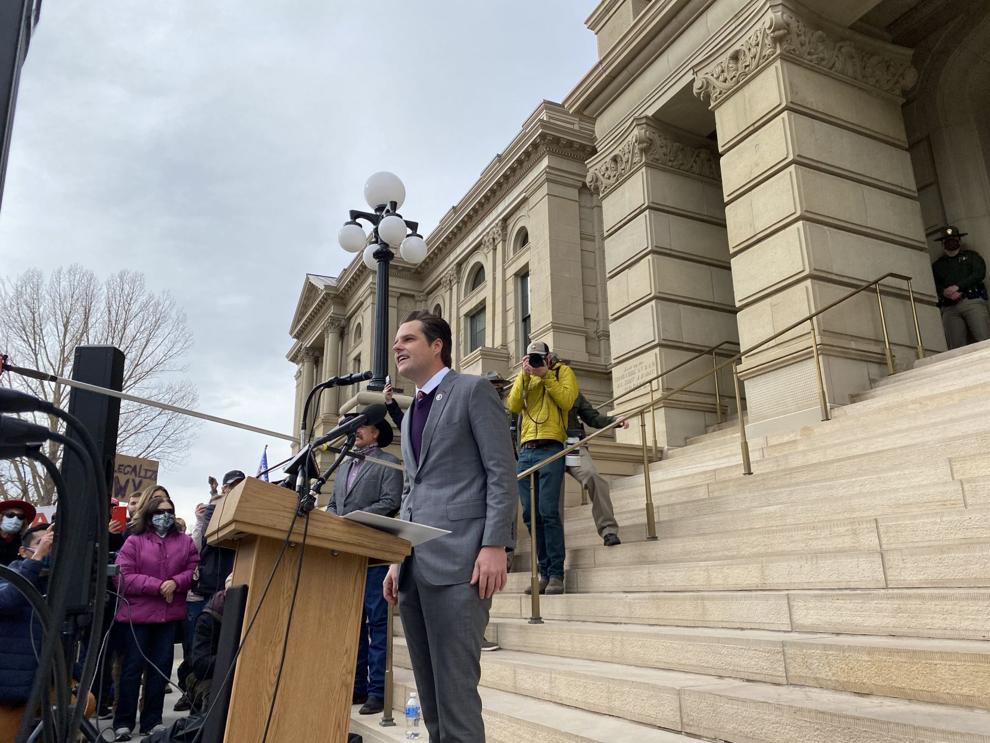 Anti-Cheney protest
Anti-Cheney protest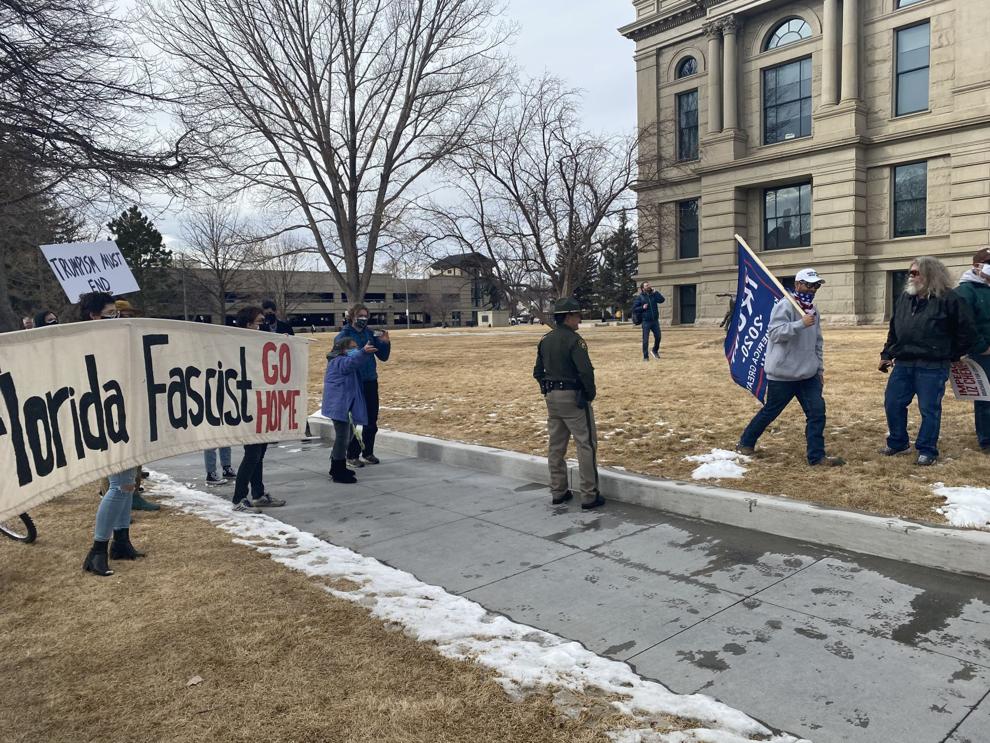 Anti-Cheney protest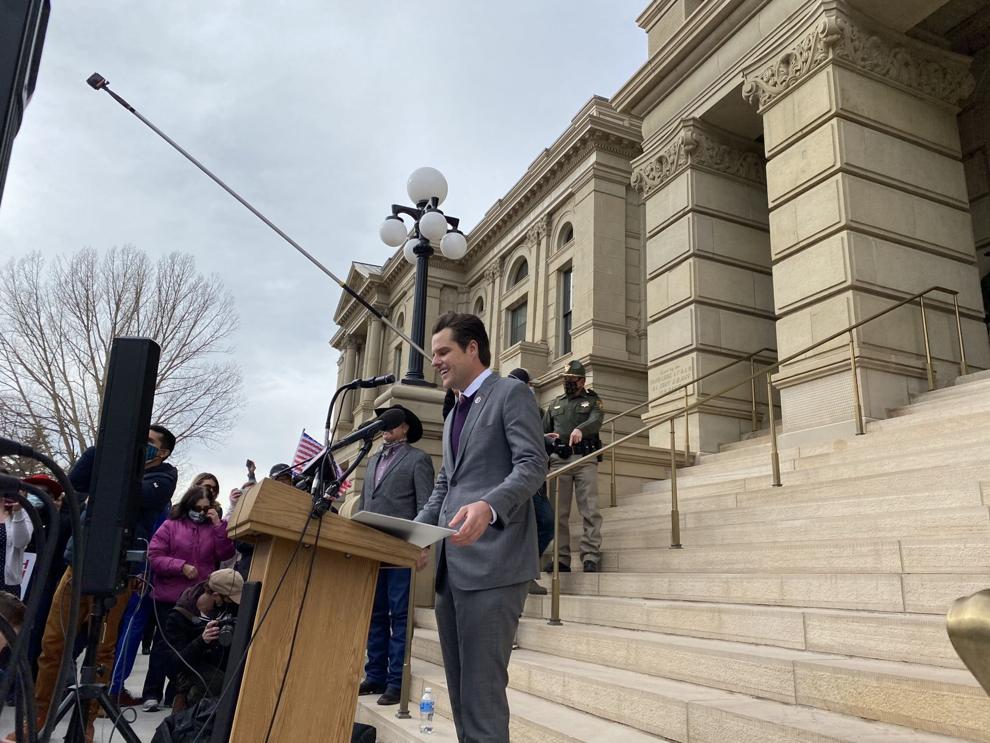 Anti-Cheney protest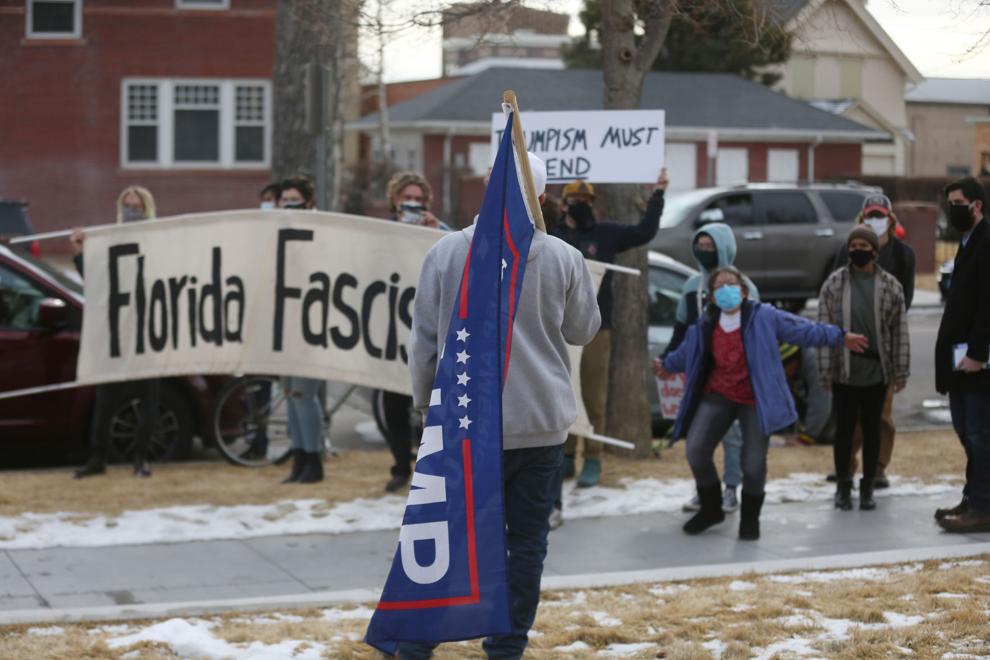 Anti-Cheney protest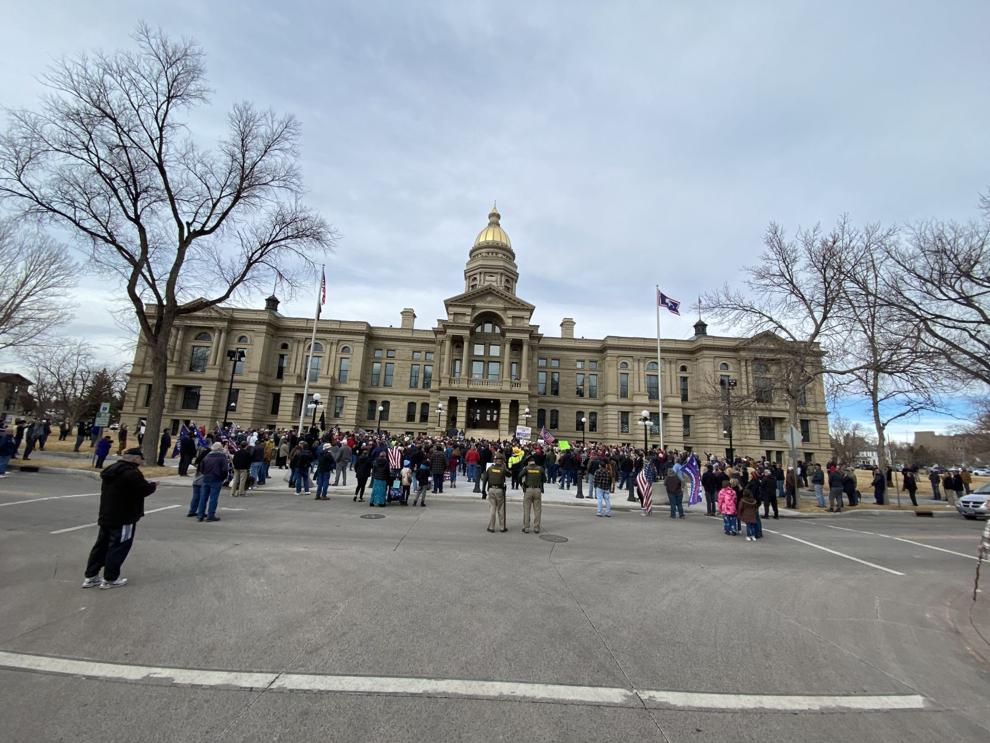 Anti-Cheney protest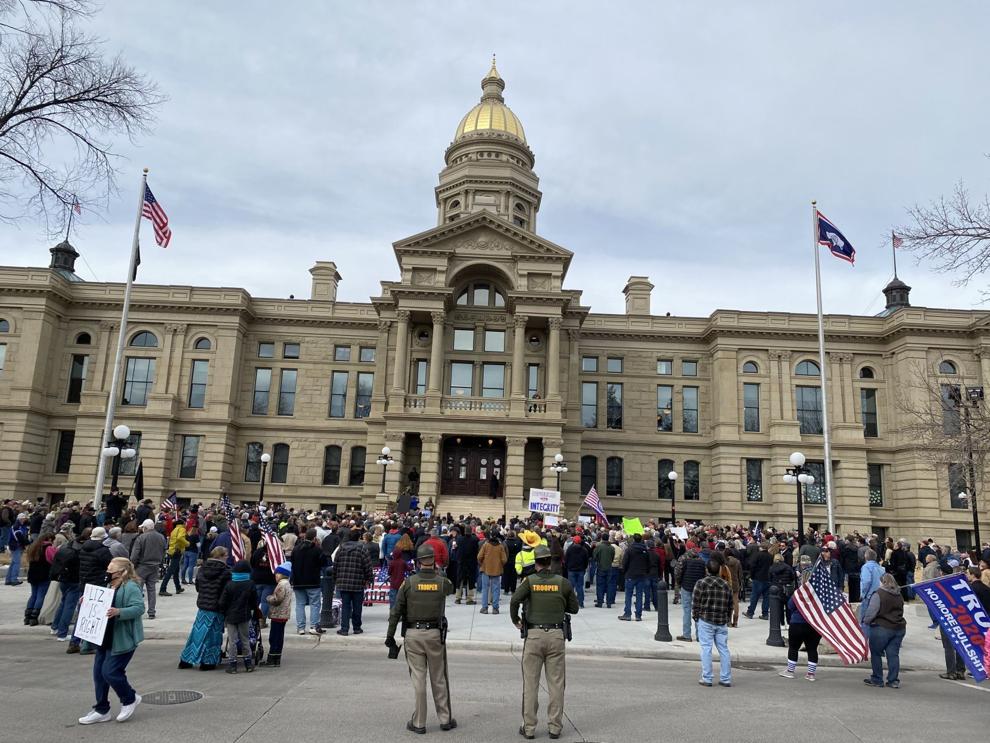 Anti-Cheney protest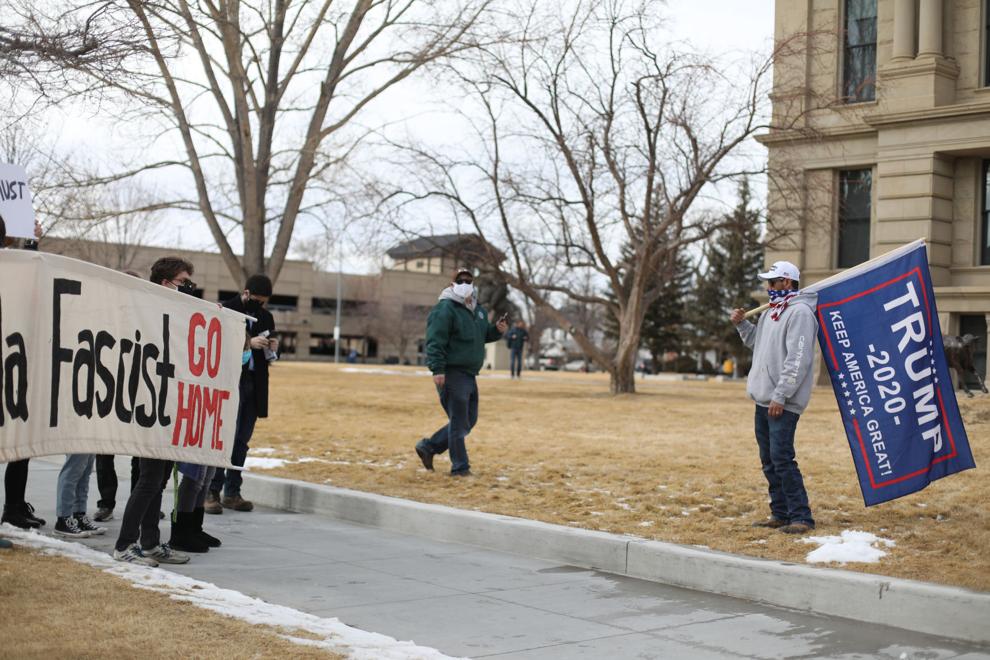 Anti-Cheney protest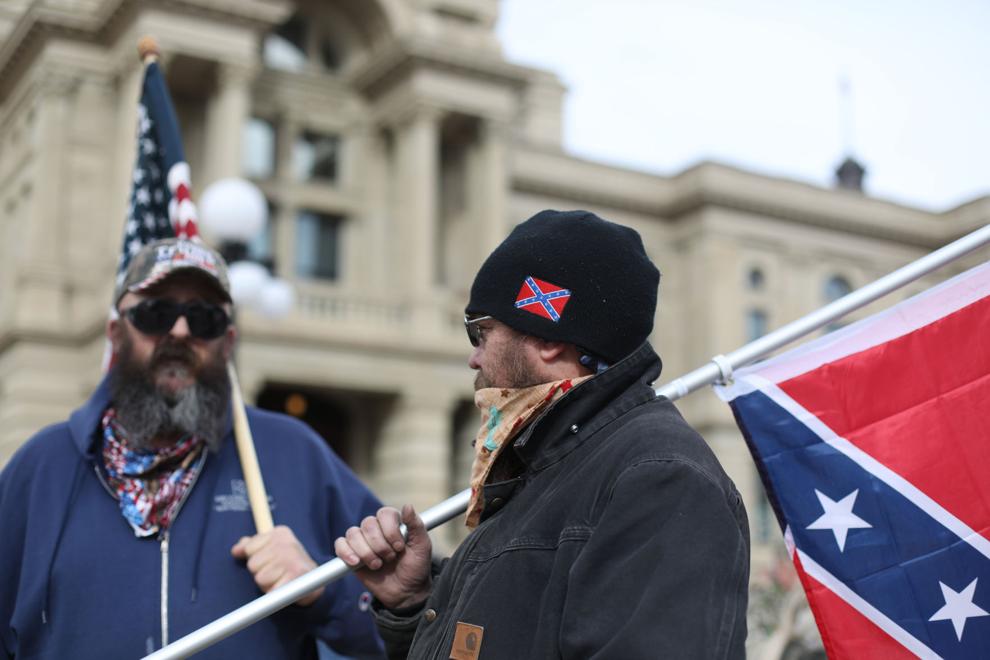 Anti-Cheney protest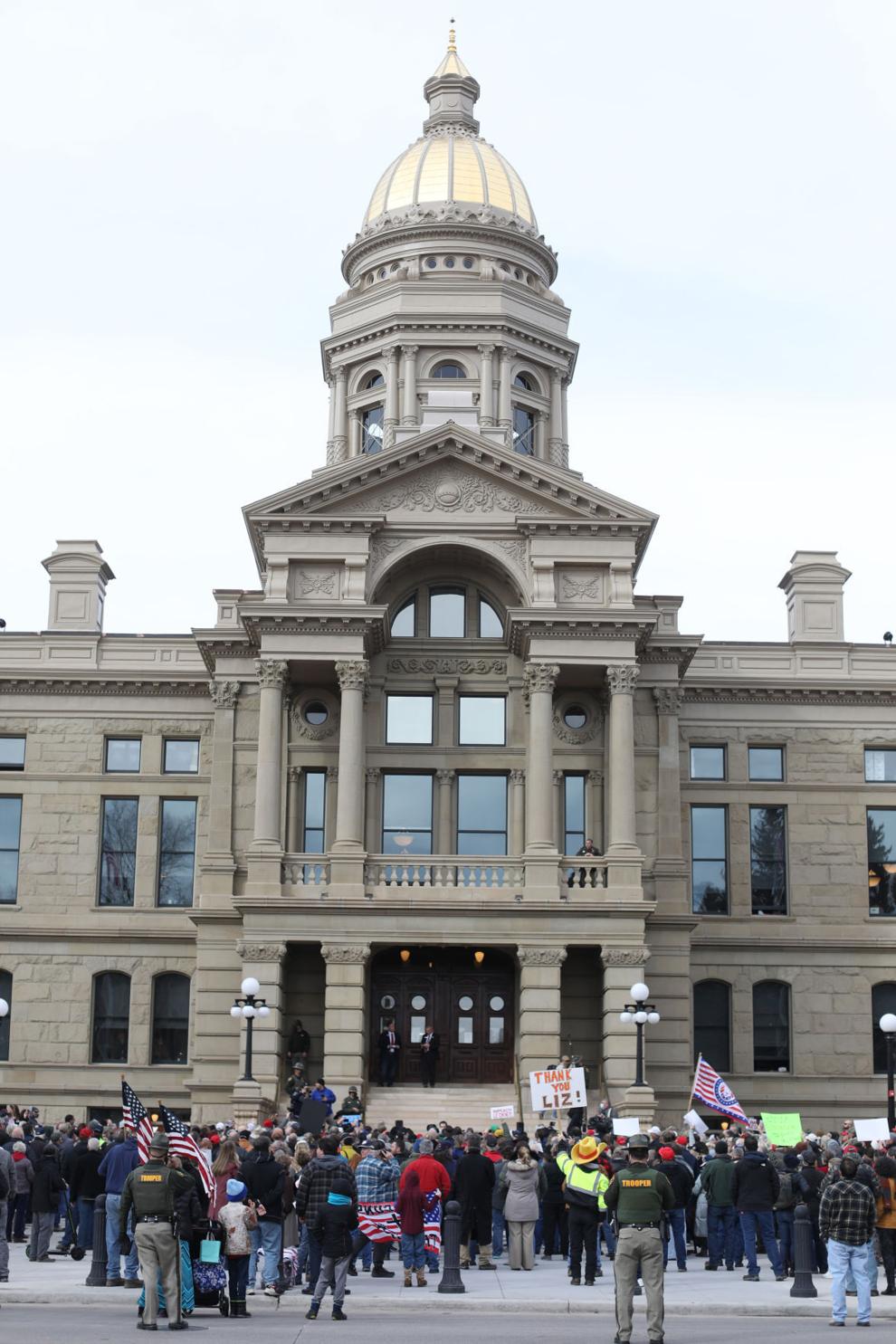 Anti-Cheney protest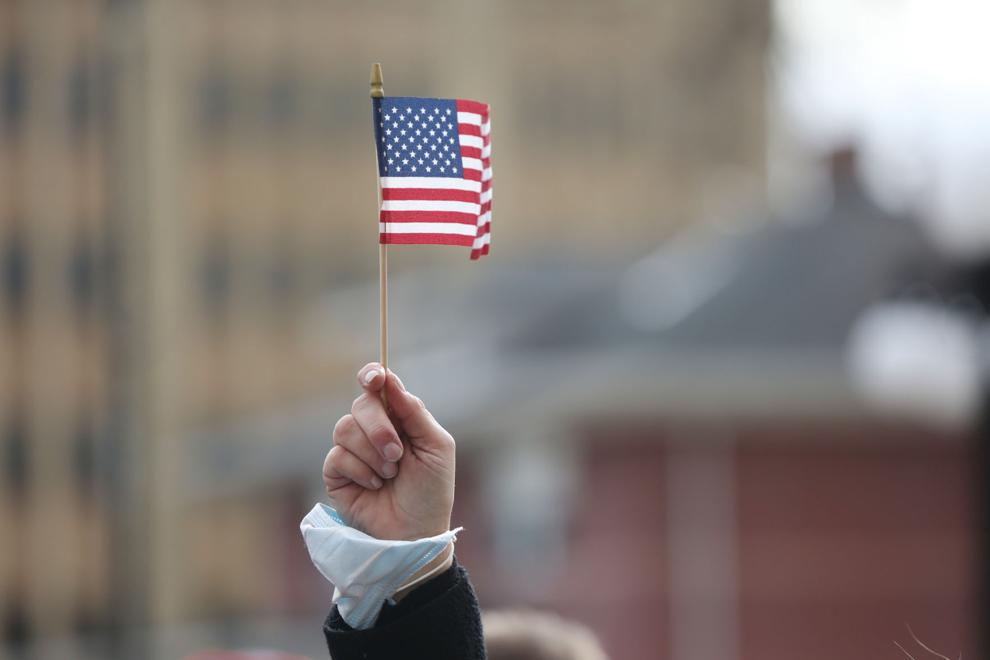 Anti-Cheney protest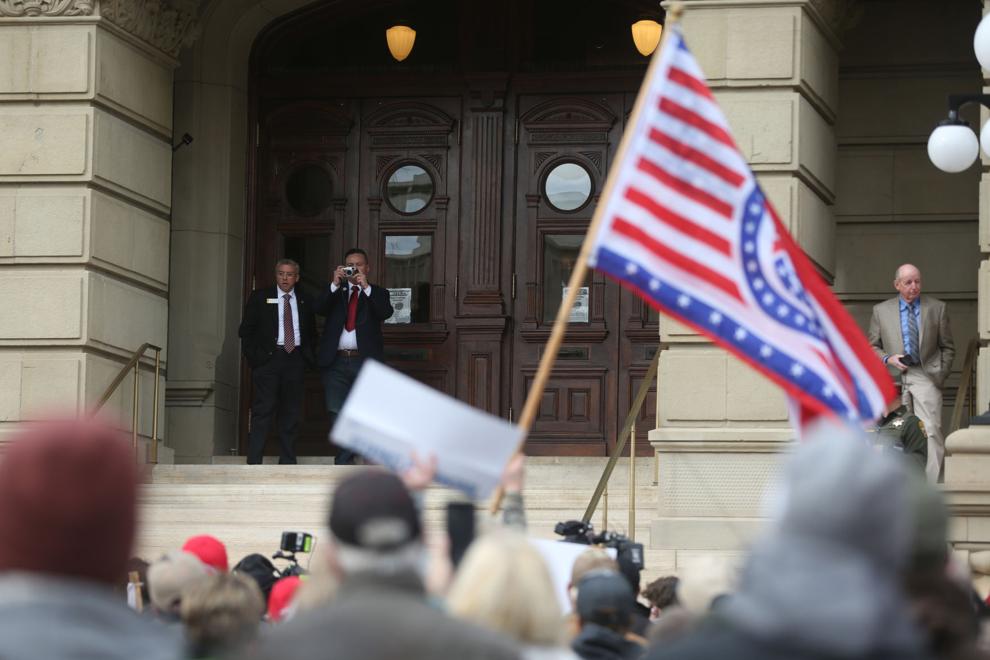 Anti-Cheney protest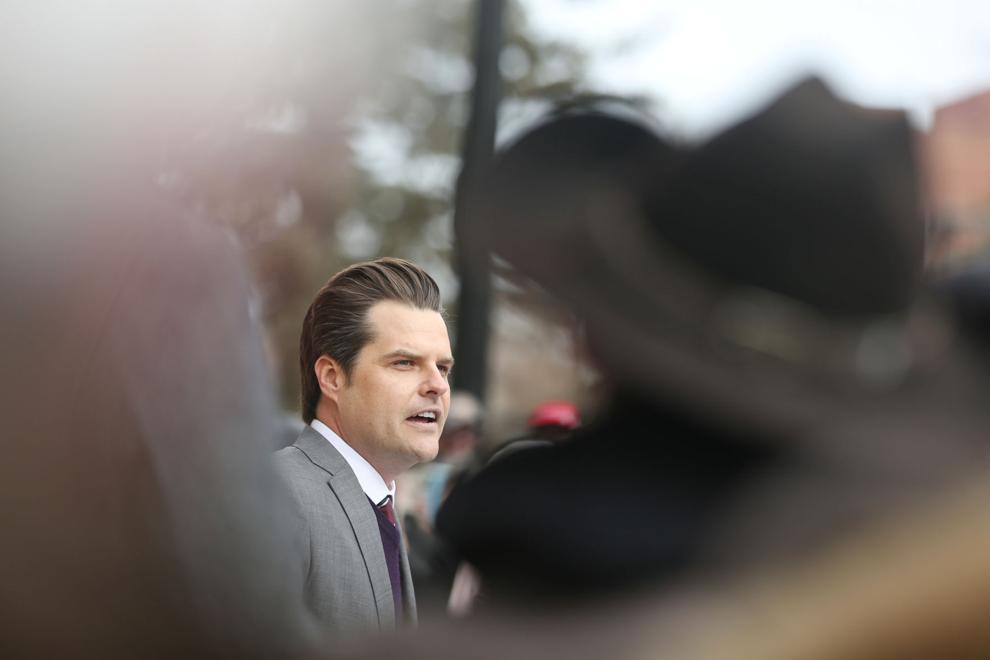 Anti-Cheney protest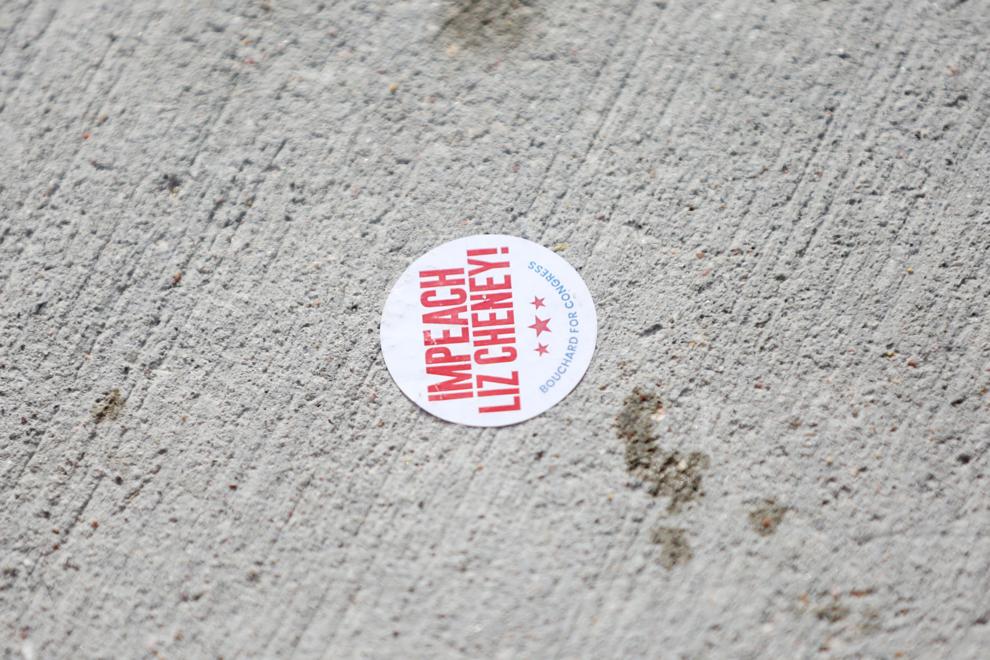 Anti-Cheney protest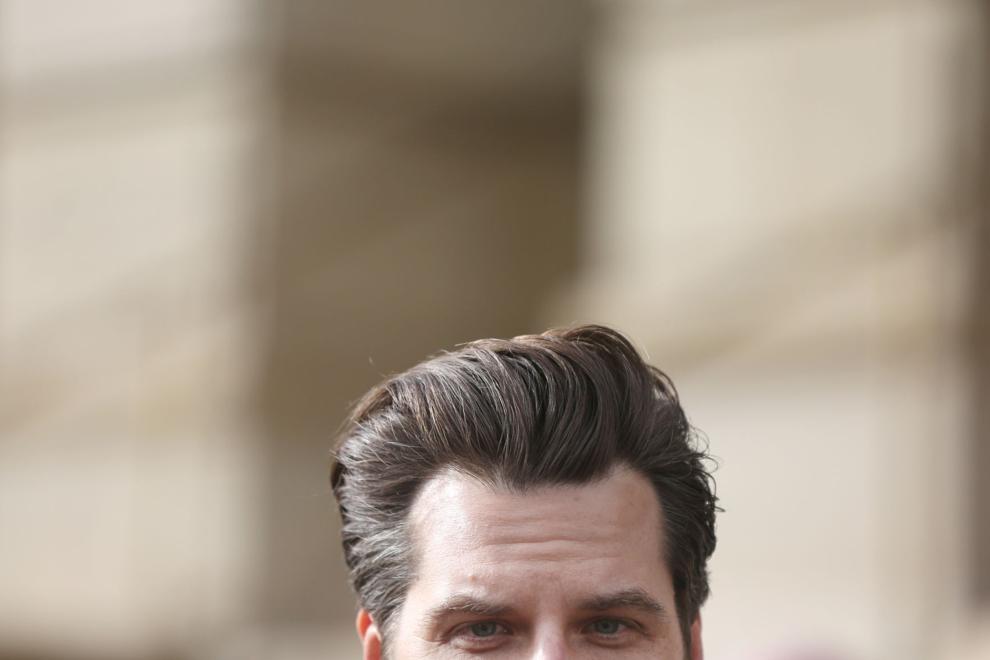 Anti-Cheney protest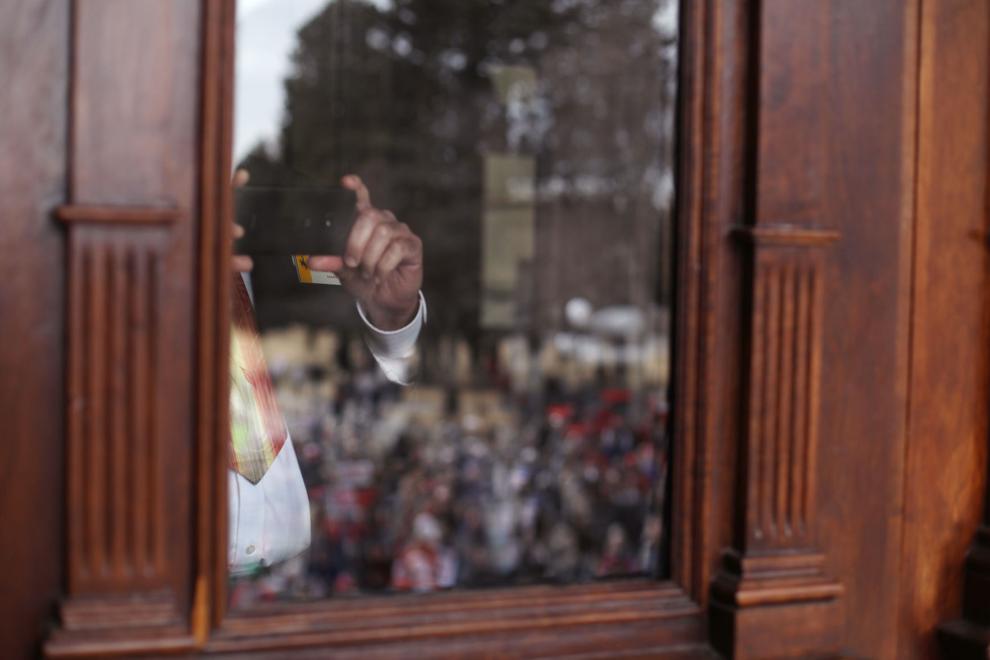 Anti-Cheney protest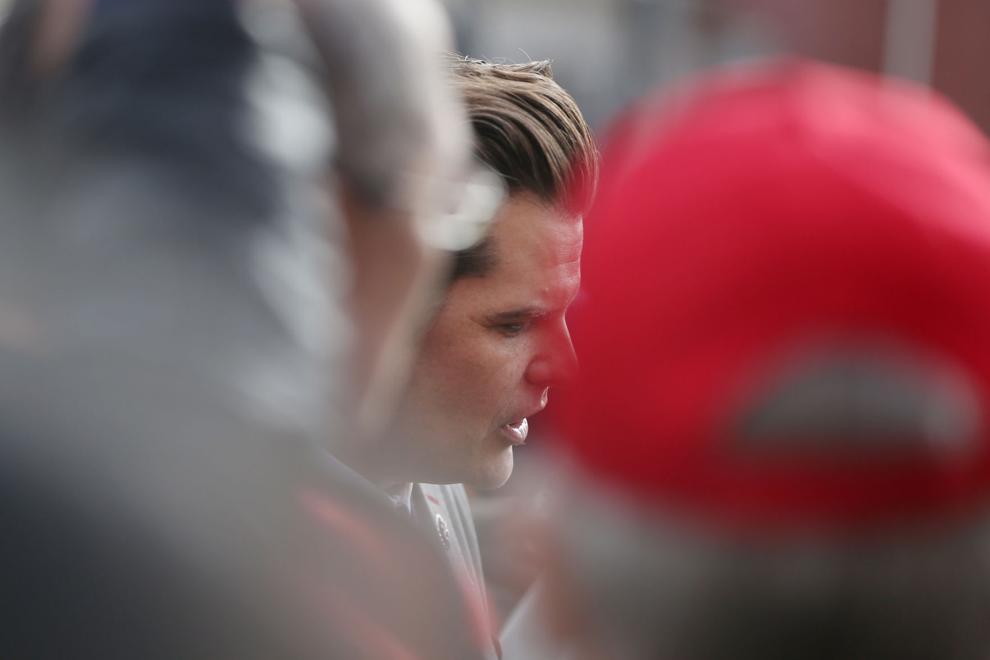 Anti-Cheney protest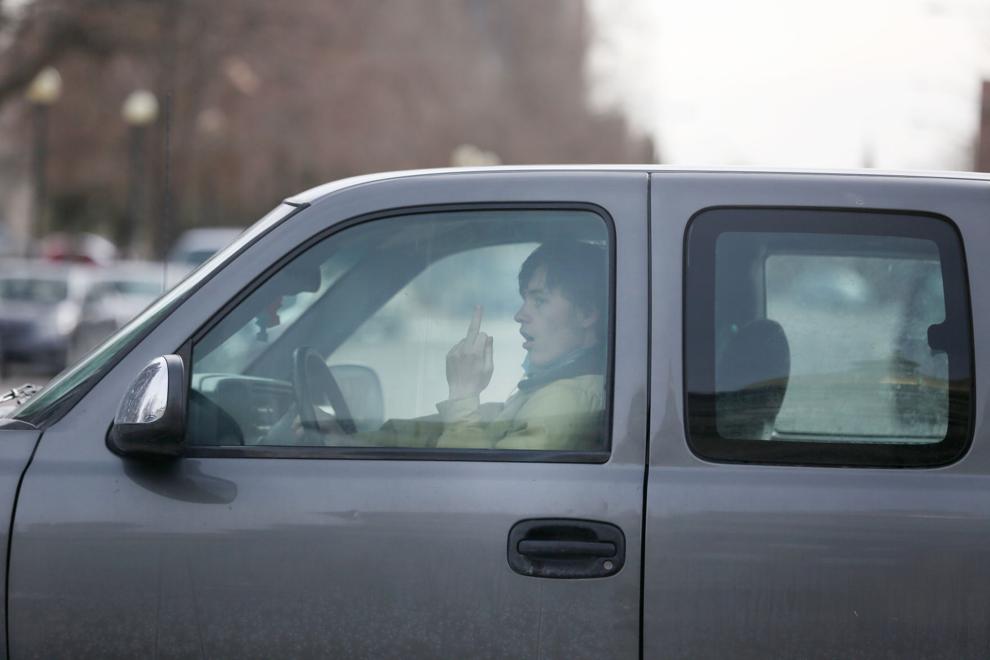 Anti-Cheney protest