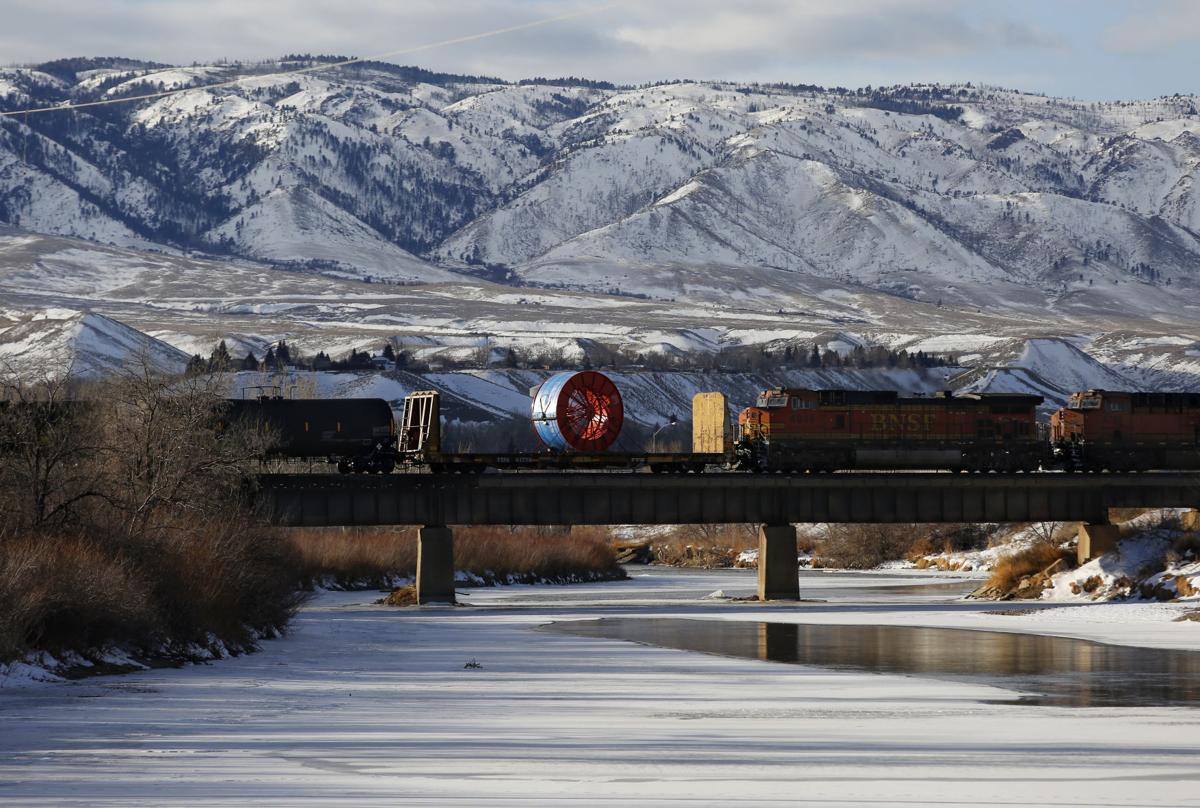 CHEYENNE — After several hours of testimony Thursday night, the House Committee on Transportation, Highways and Military Affairs sided with railroad workers in an upcoming bargaining dispute with railroad management over minimum crew sizes on trains, voting 7-2 to send the bill to the House of Representatives.
Sponsored by Rep. Stan Blake, D-Green River — a railroad worker himself — House Bill 79 would enforce a mandatory crew size of two members on all class one trains running in Wyoming, a provision specifically targeted at rail giants like Union Pacific and Burlington Northern Santa Fe.
The decision to advance the bill, despite the wide margin of support on paper, came with reluctance by some committee members, who saw their decision as wading into matters between private business and their workers. The issue of crew sizes is anticipated to be a major aspect of upcoming labor negotiations between the rail unions and management, who — in an age of increasing automation — believe it possible to reduce crew sizes to just one person in some cases, relying on a roving conductor in a vehicle to address any problems that might occur on the job.
However, numerous railroad employees who testified Thursday argued that the changes do not reflect the realities of railroading. Train engineers, one man testified, cannot leave the cab unattended, meaning that — without a conductor to address issues like a loose hose — the trains could potentially be stranded for hours if an issue arises, blocking roads and interrupting commerce, prompting one Cheyenne firefighter to say he felt the bill was "crucial for the state of Wyoming."
Others, like Rawlins railroad worker Andrew Nice, questioned what would happen if a crew member had a medical emergency, while others pondered the wisdom of not having some redundancy in the crew to ensure their partner doesn't fall asleep on the job. That problem — particularly in bad weather — cannot be solved by a roving conductor in a pickup truck.
"I don't care what they say about technology," John Boehner, a Union Pacific employee since 1977, told committee members. "They cannot replace that."
Numerous railroad workers — Blake included – argued that the bill was first and foremost a "safety bill." But Cindy Delancey, the president of the Wyoming Business Alliance, called the legislation a "barrier to business," arguing to members of the committee that it sets a precedent of the Legislature making labor decisions on behalf of private industries for the sake of hypothetical safety concerns.
On top of concerns the bill could potentially leave the state vulnerable to litigation, she argued that the price sensitivities seen in the state's mineral industry — and an imperative for logistics companies to cut costs in order to keep prices low — could potentially have an impact on consumers as well.
"We all want our friends and loved ones to come home and sound," she said in her testimony. "Accidents and injuries are bad for business."
"This is a labor bill," she added. "Not a safety bill."
Deciding whether the bill was one or the other was a challenge for most committee members.
"I believe in safety; we all do," said Rep. Bunky Loucks, R-Casper, a reluctant "aye" vote on the bill. "But I just don't believe it's the state's business to get in the middle of this."
Get Government & Politics updates in your inbox!
Stay up-to-date on the latest in local and national government and political topics with our newsletter.