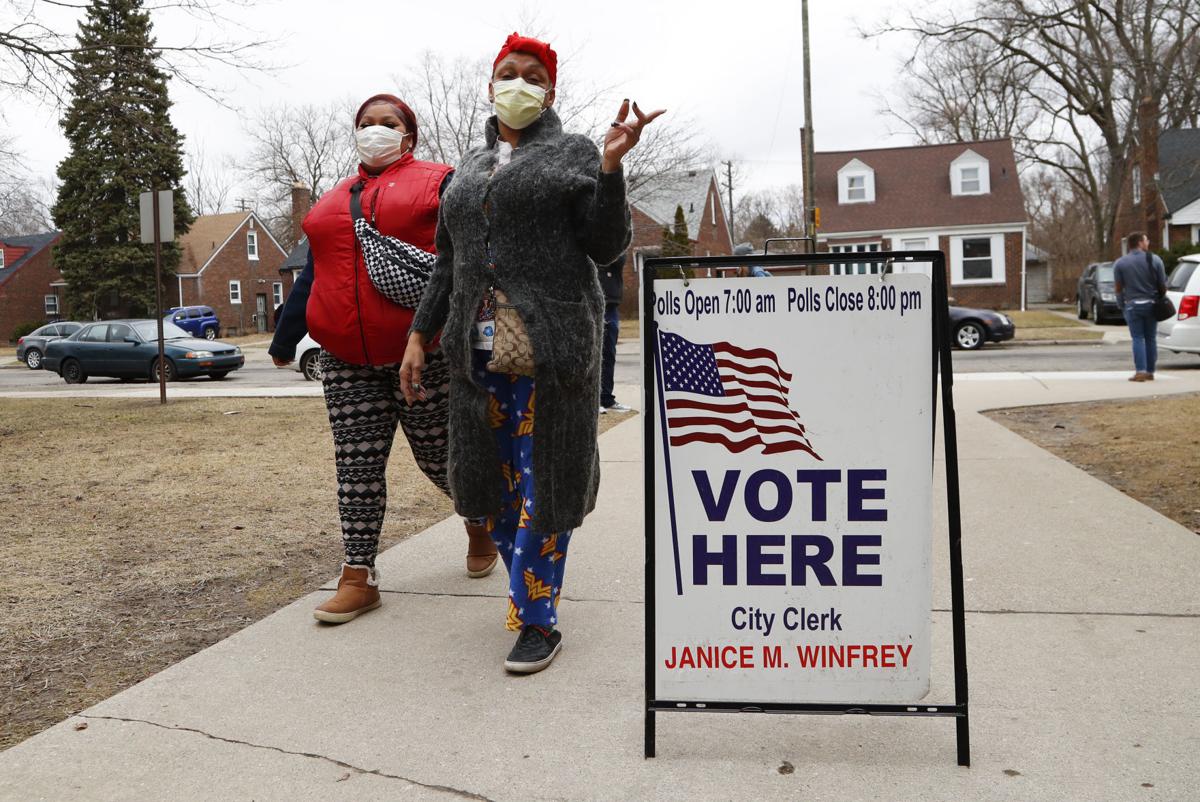 CHEYENNE — The Wyoming Democratic Party has canceled all county conventions and the in-person portion of its upcoming caucus over increasing concerns around the coronavirus outbreak.
The events to assign Wyoming's 13 pledged delegates, which were scheduled to take place April 4, will now be handled exclusively through the mail, though voters can still drop their ballots off in person at one of the party's dozens of collection spots around the state. However, that situation could change based on later developments with the outbreak.
"We'll keep watching what other people are doing, watching what public health is doing and what they're recommending," the party's communications director, Nina Hebert, said in a phone call Thursday. "But for now, people can drop off their ballots on (March 28) and (April 4) and have them postmarked by (March 20)."
The change is not anticipated to interfere with any of the traditional functions of the caucus itself, Hebert said. However, county delegates to the state convention — which under most county bylaws need to be selected in person — could be elected by other means, pending approval by the Democratic National Committee.
"Those parts are still in flux, because without that in-person component, it's harder to elect delegates," Hebert said. "But we're working on a process to make that happen. But as far as the race goes, all presidential candidates will know how many delegates they're going to get."
Other Democratic chairs in other states, Hebert said, could be pursuing similar options.
"Even though we haven't received direction from a public health official to cancel, we'd just rather be preemptive and give county parties time to work with their venues and possibly get their deposits back and let voters know this is something they can start planning for," Hebert said. "We're just erring on the side of caution and giving people as much notice as we can."
As of now, the June 6 state convention in Powell is on schedule.
Photos: Empty shelves and shuttered events as coronavirus reaches Wyoming
Concerned about COVID-19?
Sign up now to get the most recent coronavirus headlines and other important local and national news sent to your email inbox daily.