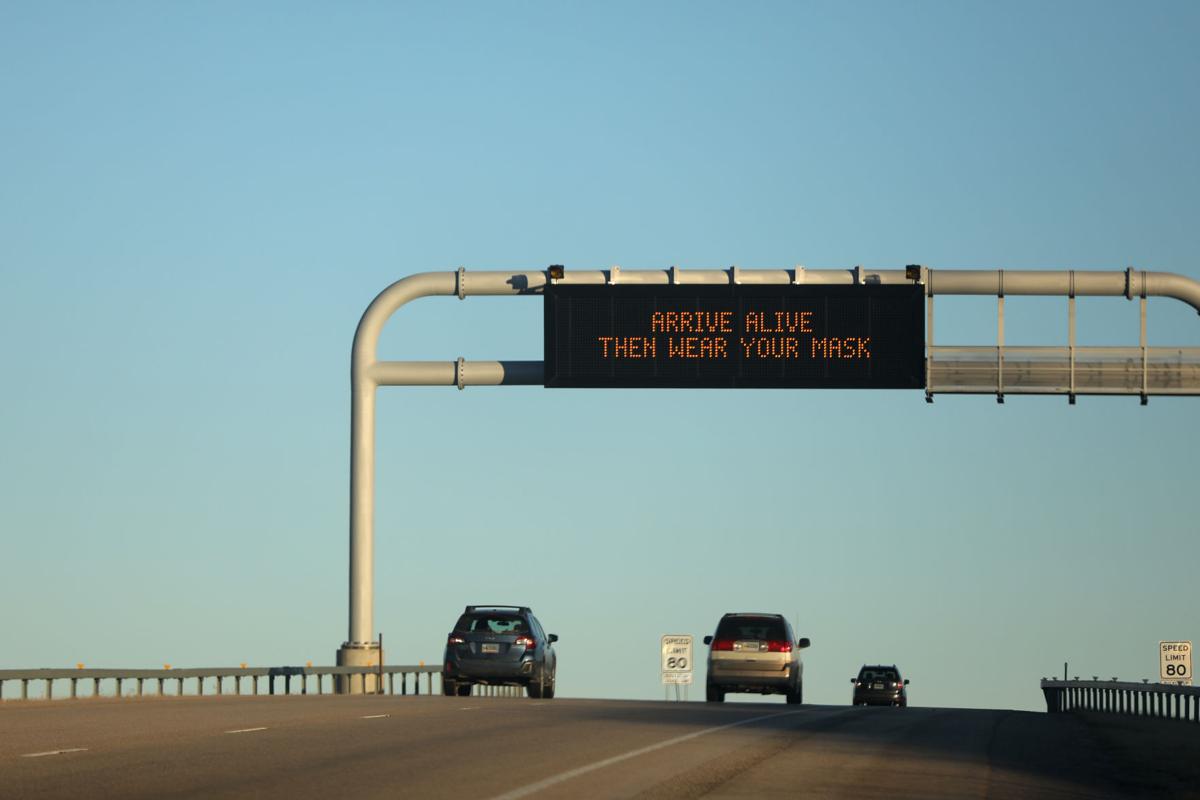 The Wyoming Department of Health eliminated one of its two remaining public health orders meant to address the COVID-19 pandemic Friday, and it plans to phase out the second at the end of the month.
Effective immediately, indoor events in Wyoming of more than 500 people do not have to be held at a maximum of 50% of the venue's capacity. Face masks and social distancing at such events had also been required under the order.
On June 1, the state's public health order requiring face masks and distancing at K-12 schools will expire, and the state said Friday it does not expect to extend it. The health department has also eliminated its mask and distancing requirements for colleges, effective immediately.
More than half of Wyoming districts — including the Natrona County School District — have already received approval from State Health Officer Dr. Alexia Harrist to eliminate the K-12 face mask requirement.
"We are making these changes now because we are confident in the effectiveness of the currently authorized COVID-19 vaccines," Harrist said in a statement. "We are seeing excellent results among those who have been vaccinated. The vaccines are doing their job very well."
According to the department, 28% of Wyoming residents are fully vaccinated. The state had received more than 440,000 vaccine doses as of Friday.
The percentage of Wyoming's population that has been vaccinated has lagged behind other states. A recent report said that Wyoming has the third-highest proportion of "COVID Skeptics" in the country — a label the survey said represents the group of people least likely to be swayed to receive a vaccine.
"There is no question we would like to see a much higher coverage percentage," Harrist said. "But adults, including college students, across our state have had ample opportunity to choose vaccination by this point. The change to the order affecting schools and colleges will reflect recently updated guidance from the Centers for Disease Control and Prevention."
The state recently made the Pfizer vaccine available for 12- to 15-year-olds. It is the only vaccine that has been approved for people under 18 in the United States.
Harrist said that most of the state's new COVID-19 cases — which have remained relatively low throughout the spring — are affecting people who have yet to be fully vaccinated.
"I strongly encourage anyone who is eligible but who hasn't yet been vaccinated to do so as soon as possible," she said. "These vaccines are free, safe and effective. They offer many benefits, such as the ability to avoid quarantine after exposure to COVID-19, and are the best route we have to outsmart the pandemic."
If the health order addressing schools is not extended, individual districts will determine their own protocols for how to operate safely during the pandemic. Harrist said the department will still offer guidelines and work closely with county health officials.
She said there are still circumstances in which it is important to wear a face mask, such as nursing homes, assisted living facilities, correctional facilities and homeless shelters.
The Centers for Disease Control and Prevention recently said that fully vaccinated people do not need to wear masks indoors in most settings.
"Private businesses and organizations may also still choose to require masks and other precautions," she added. "We ask individuals to be respectful of requirements in those settings."
Follow managing editor Brandon Foster on Twitter @BFoster91