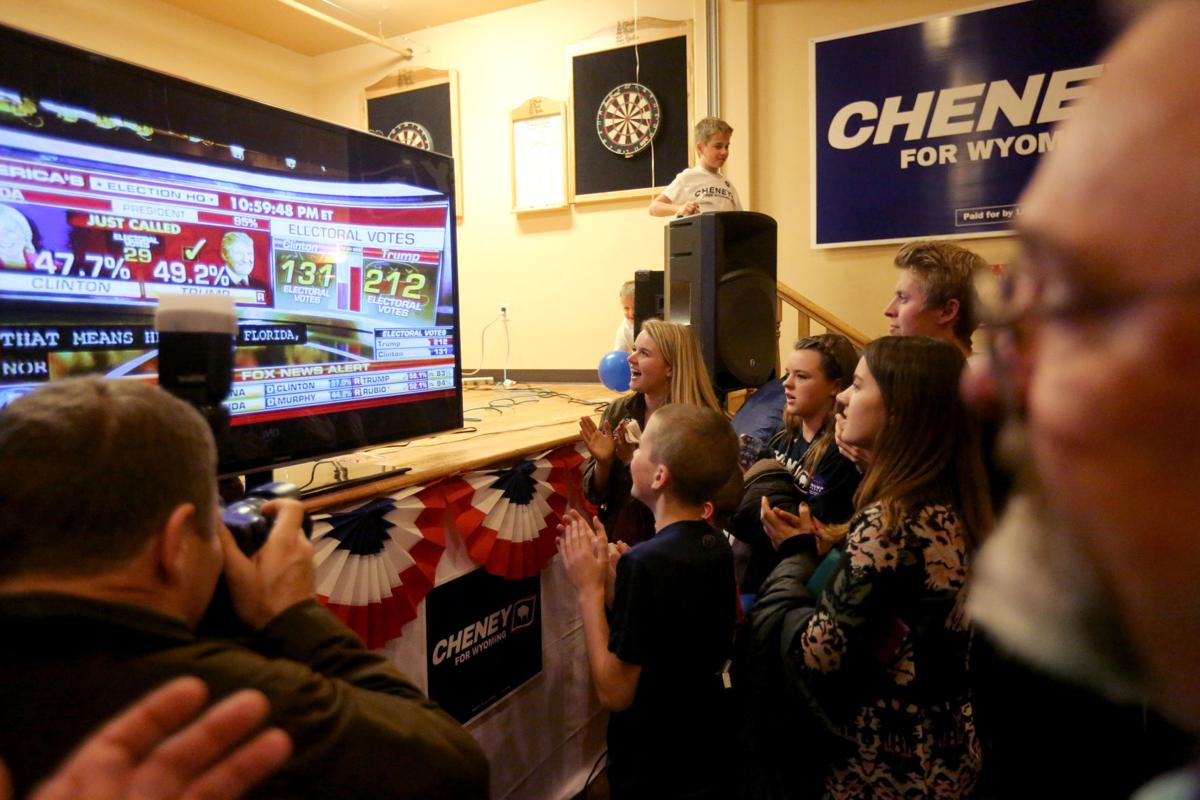 The Wyoming Republican Party will be withholding funding from any GOP statehouse candidates who do not commit to supporting the party platform 80% of the time, a move that could potentially jeopardize a number of vulnerable incumbents facing credible challenges from Democrats this year.
According to documents emailed to Republican candidates obtained by the Star-Tribune, the party is requiring new candidates to sign contracts saying they will adhere to the Wyoming Republican Party platform "at least 80% of the time" in their votes in the Wyoming Legislature over the next two years. Incumbent lawmakers would also be judged by the same criteria on their voting records over the previous two years.
Candidates who don't make the cut can appeal their ruling, the documents state. However, neither Wyoming Republican Party Chairman Frank Eathorne nor National Committeeman Corey Steinmetz responded to emails requesting additional information on what factors would be evaluated in that appeal process.
The requirement comes after a bylaw change implemented at the state convention this year in response to surveys by right-wing groups across the state, arguing a majority of Republican lawmakers' voting records were out of step with the party's ultraconservative platform.
"While some would describe these changes as a 'litmus test,' that is not the case at all," stated a news release from the party at the time. "Anyone is free to run as a Republican, and being the 'Big Tent Party,' we recognize that we have a broad spectrum of voices that speak out on important issues. The Delegates believe, however, that if a candidate asks the Party for money, they ought to adhere to those values that have been laid out in the Platforms."
The bylaw change represents a significant shift in strategy for a party that has long had only one priority: to defeat Democrats.
During his time in office, Matt Micheli, the former chairman of the Wyoming GOP and an antagonist of the party establishment this cycle, said the party typically focused their fundraising efforts not on party loyalists, but on candidates in closely-fought races where additional funding and resources were needed to either gain a seat or to protect it from a competitive Democratic opponent.
In facing down then-House Minority Leader Mary Throne in 2016, Micheli's Republican Party dumped thousands of dollars in direct and indirect funding to help Rep. Jared Olsen get over the hump, according to campaign finance records. Affie Ellis received other party support in her effort to unseat Democrat Floyd Esquibel in the Senate District 8 race. Both times, the Republican candidate won.
"Our goal was to identify races where the state party could come in and help Republican candidates in swing districts win contested races," Micheli said.
That strategy has shifted this cycle. While Ellis (who faces former Democratic Rep. James Byrd this fall) became a target of the party establishment in the primaries, Olsen – who likely runs afoul of that 80 percent threshold – may get nothing as he faces down a credible challenge from Democrat Amy Spieker in this year's general election. Meanwhile, Rep. Lloyd Larsen, R-Lander – another conservative Republican who has been labeled as a "liberal" by some groups – is declining to engage with the party despite a challenging battle against Democrat Kevin Wilson in November.
The Republican Party's current strategy seems to have begun in the 2018 cycle. While the party committed upwards of $1,000 to aid candidates like Art Washut against credible Democrats, as well as $5,200 to Sen. Tom James for his effort to flip the Democratically-held Senate District 13, most of the GOP's money went to ultraconservative incumbents close to party leadership.
That included large sums to candidates such as outgoing Wyoming GOP National Committeewoman and former Rep. Marti Halverson (who received nearly $16,000 from various Republican organizations that year), Sen. Cheri Steinmetz (who won her race by nearly 60 points), and Casper Rep. Chuck Gray, who received $2,600 in party funds despite receiving more than $14,000 in contributions from other sources and occupying a district typically won by margins of 20 points or more.
The party has not yet filed a campaign finance report with the state. Numbers filed with the Federal Elections Commission last month show the party severely behind its position in the last presidential election cycle. As of July 31, the Wyoming GOP reported cash-on-hand numbers of just under $68,000: roughly $40,000 behind what it had at the same point in 2016 and well behind the more than $111,000 in cash it had at this point in the 2018 midterms.
While Larsen — like most lawmakers — does not typically accept money from the party in his campaigns, he acknowledged in an interview that it does have its benefits on the campaign trail. However, he said he believes that conservative values should not be determined by a questionnaire, but by one's actions in office.
"As an incumbent, people are going to be able to look at my record over the last year and say 'that no-good skunk hasn't done a dag-gone thing,'" he said. "Or, they're going to say 'this is a guy who has acted in our best interests and is worthy of our vote again.'"
Get Government & Politics updates in your inbox!
Stay up-to-date on the latest in local and national government and political topics with our newsletter.