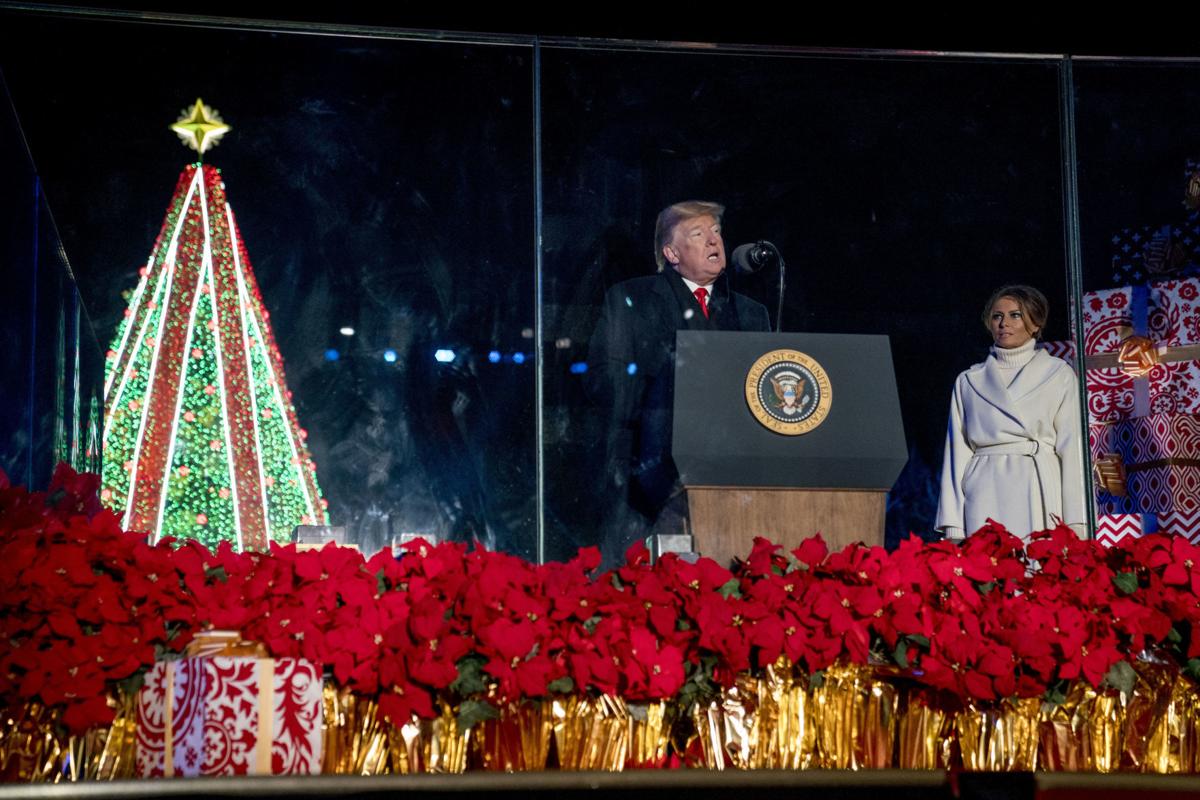 Talk about a great Christmas present for Equality State Republicans.
Early next month, top officials within the Wyoming GOP will travel to Washington, D.C., to meet with President Donald Trump and other key White House figures.
The "personal invitation" to the White House, according to a news release, will grant admission to Chairman Frank Eathorne, National Committeewoman and former Wyoming Rep. Marti Halverson and National Committeeman Corey Steinmetz for the President's Annual Christmas Reception — a cherished White House tradition since the first one was hosted in 1800.
Sen. Cheri Steinmetz, R-Lingle, will also be in attendance.
Wyoming party officials have gained a fair amount of access to Trump's orbit over the past several years. Eathorne previously visited the White House in 2017 and has made a number of visits to Trump-owned properties for various party activities over the years, according to campaign finance reports.
You have free articles remaining.
Invitations to one of the several special holiday events hosted by the president — such as the annual Hanukkah Celebration begun by the Bush administration in 2001 — offer a substantial degree of prestige. During the Obama administration, for example, roughly 500 people received invitations to the first portion of a multiple course party, according to one account. Most receptions offer attendees the opportunity to mingle with movers and shakers within the administration and in party politics, as well as the president himself.
Last year's reception, for example, featured a number of prominent figures in Republican politics, including former New Jersey Gov. Chris Christie; ex-Wisconsin Gov. Scott Walker; and conservative media figures like radio show host Rush Limbaugh, NRA Executive Vice President Wayne LaPierre, and media personalities Diamond and Silk, all of whom are vocal supporters of the president.
Trump will likely be in friendly company this Christmas. The president currently enjoys a net approval rating of 26 points in Wyoming (the highest rate in the country) and, despite the consistently low approval ratings earned throughout his administration, still enjoys a 90 percent approval rating in the Republican Party, according to a November Gallup poll, though other pollsters have pinned that rating as low as 74 percent.
State GOP officials will not just be there for fun, however. According to a news release, party leaders will also meet with as yet unnamed members of Wyoming's congressional delegation as well as "several" officials in the Trump administration to discuss issues affecting Wyoming. The itinerary will also include a meeting with officials from both the Department of the Interior and the Bureau of Reclamation regarding the recent collapse of an irrigation tunnel in Goshen County over the summer.