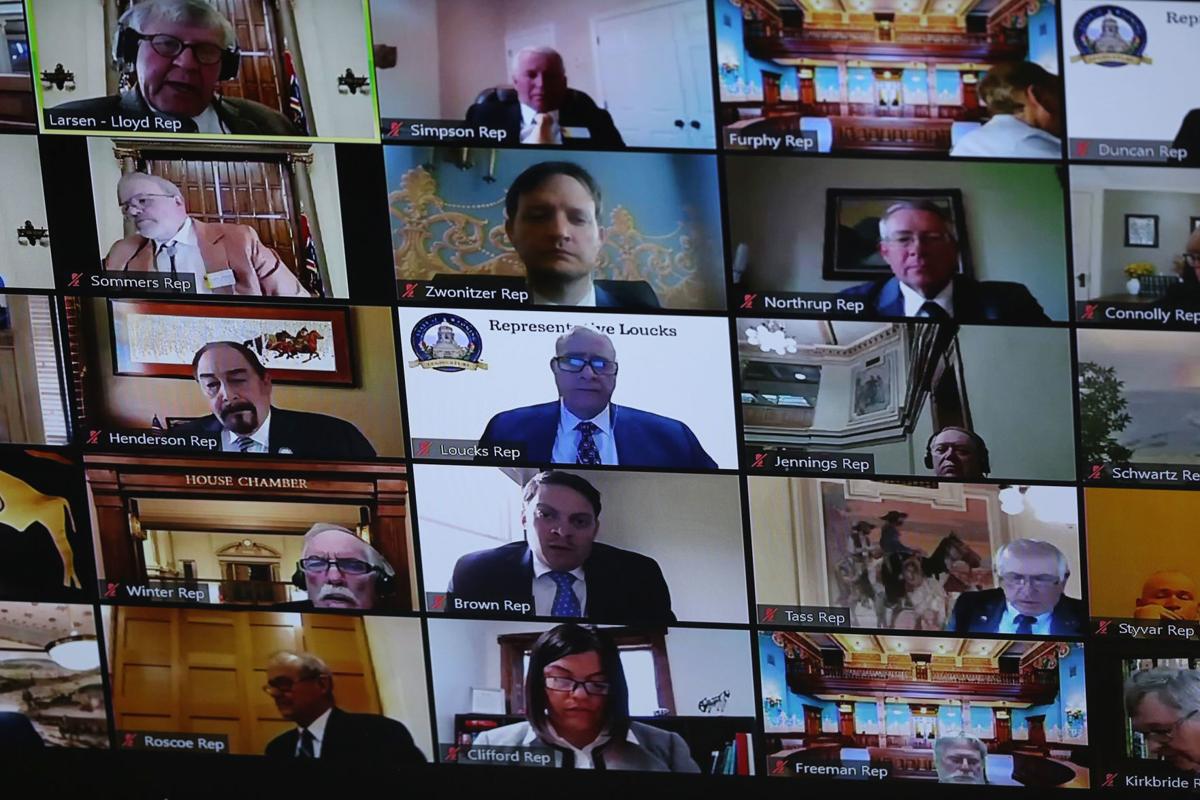 CHEYENNE — A last-second proposal from the Wyoming Senate that would have allowed Gov. Mark Gordon broad authority to cut funding to the University of Wyoming and the state's K-12 education system failed to pass the Legislature on Saturday, after members of the House of Representatives refused to give the bill a hearing.
The proposal — which was inserted into a pair of amendments in a larger piece of legislation granting the governor wide authority to transfer funds from one agency to another — underscores a longstanding fight between the House and Senate. Under the proposal, the governor would have had significant leeway to dip into the state's school foundation account and reduce UW's budget by up to 25 percent in an effort to balance the budget.
After guarantees that any cuts to the education budget would not impact classroom teachers — and an assurance the governor would be unlikely to exercise the extent of those powers — the amendment was easily adopted by the Senate, passing the upper chamber by a 27-2 vote.
While the legislation contained language that would have cleared a number of roadblocks for the governor's office to distribute millions of dollars in federal coronavirus relief, the amendments — introduced at the last minute and without public input — presented a number of irreconcilable differences on which House leadership was unwilling to negotiate.
Shortly after the Senate adopted the measures late Friday night, House lawmakers killed their version of the bill in a seeming protest of the amendments by a massive 52-7 margin; Speaker Steve Harshman, R-Casper, cited "silliness" exhibited from his colleagues down the hall.
It is likely that similar legislation will be argued in a broader special session in late June. As state revenues continue to nosedive due to the aftermath of COVID-19, Gordon has already instructed every state agency to begin looking at budget reductions. Early on, many school districts around the state have begun to contemplate their own cuts.
For the Senate, the logic of pursuing cuts Saturday was simple: It's easier to get it over with now than wait for the problem to get worse later. This was touched on by Sen. Eli Bebout — who sponsored the amendment to cut K-12 spending — in a speech to his Senate colleagues Saturday morning, telling the members that "the House is more concerned about what the goofy Senators are doing" than representing their constituents.
"We're not goofy, Mr. President," he confirmed to Senate President Drew Perkins at the close of his speech.
Concerned about COVID-19?
Sign up now to get the most recent coronavirus headlines and other important local and national news sent to your email inbox daily.