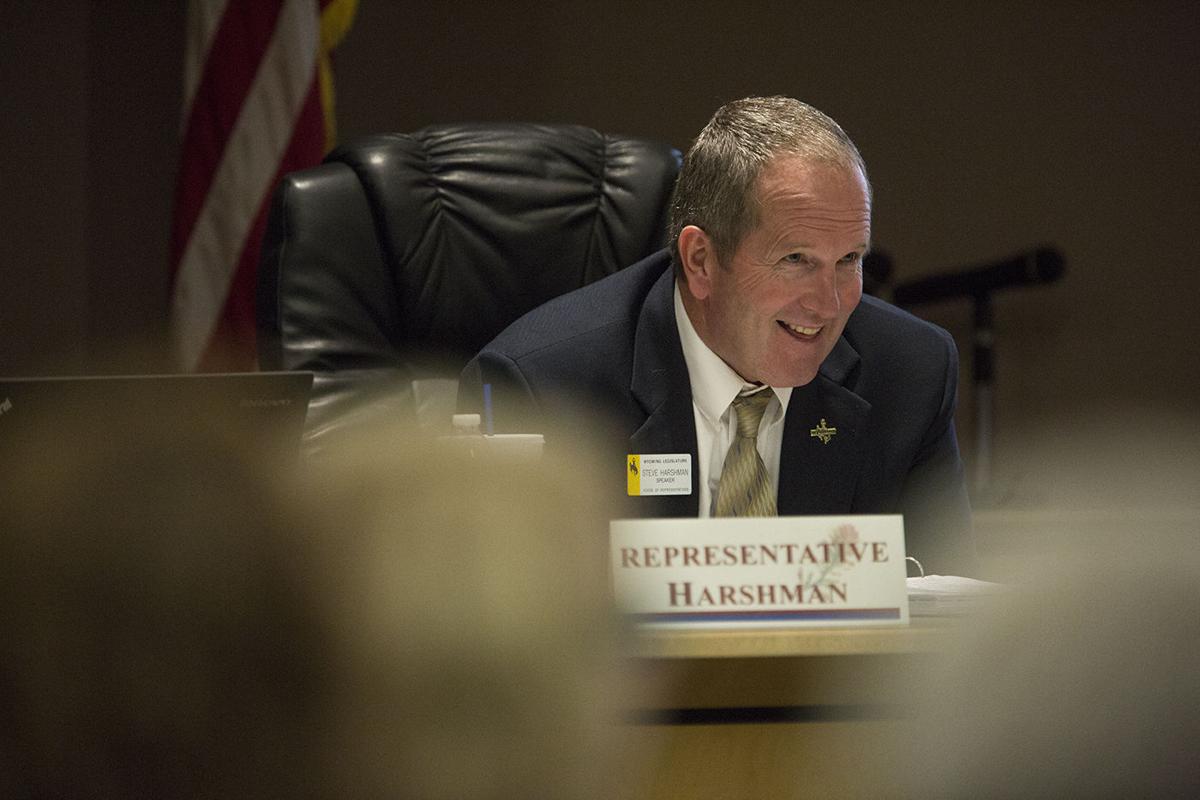 Wyoming House Speaker Steve Harshman, a Casper Republican, is considering entering next year's governor's race. Harshman confirmed to the Star-Tribune that he had been approached about running and said that while he is currently focused on legislative work, he was not ruling out a run.
"I just got to really sit down with people, my family obviously, and folks you trust and talk to, and kind of think about that and decide," he said.
Harshman joins State Treasurer Mark Gordon and Secretary of State Ed Murray as prominent elected officials considering entering the Republican primary to replace Gov. Matt Mead, who is barred from running for reelection in 2018 due to term limits.
The contest to replace Gov. Matt Mead was always expected to be crowded. Without an incumben…
However, while Gordon and Murray have said they hope to make a decision in the coming months, Harshman said he had no timeline for deciding whether or not to throw his hat in the ring.
"I'm really just busy trying to do the speaker's job right now," he said.
He listed economic diversification and addressing the education funding crisis as priorities ahead of the Legislature's February budget session.
But Harshman said that running for governor would be "an awesome deal" because he would be able to travel the state and meet people.
"That part would be really awesome I think, but I got a wonderful job right now that I really love," he said.
Harshman is a football coach and a teacher at Natrona County High School.
Only Democrat Mary Throne and Republican political novice Bill Dahlin, from Sheridan, have officially entered the governor's race.
Welcome to 307 Politics. This launched as an email newsletter a few weeks ago and for the fi…
None of the prospective candidates who have announced their interest in running are from Casper, one of Wyoming's major population centers and a key area to collect votes in a statewide race.
Most of the potential candidates are from Cheyenne, including Murray, Throne, attorney Harriet Hageman and businessman Sam Galeotos. Gordon is from Johnson County.
Tatiana Maxwell said she was working as an intern at a Cheyenne law firm in 1982 when a youn…
But while Harshman's Casper roots and status as one of NCHS' winningest football coaches might give him a leg up were he to run, he said his background as a lawmaker could be a hindrance.
"It's a tough campaign and the thing about coming from the Legislature — there's a difference in that," Harshman said. "I've cast thousands of votes."
A relative moderate who was first elected to the House in 2002, Harshman added that he believed his votes showed a "strong record."
Harshman has comfortably won reelection to his Casper House district over the last 15 years. He replaced another Republican, Rick Tempest, who stepped down after serving as Speaker himself.
A Cheyenne water rights attorney is considering entering the Wyoming governor's race, stakin…
Listening to people encourage him to run has been humbling, Harshman said.
"I'm flattered," he said. "We're going to have a new governor ... we've got some long-term things with our investments we need to get straightened out and just the whole organization of state government are going to be huge challenges for the next governor."
Harshman attended Midwest High School in Natrona County before graduating from Black Hills State University in South Dakota and receiving a masters in education from Oregon State University.
The Natrona Mustangs suffered two painful defeats to end the football season. One after anot…
"I was a total history, politics geek," Harshman said of his college days in an interview last year. "I loved sports, too. But I was probably the only guy – think back to the '70s – I knew every country and every capital and every leader. I was a storehouse for useless knowledge. I won a lot of trivia games."
He was elected Speaker in 2017.