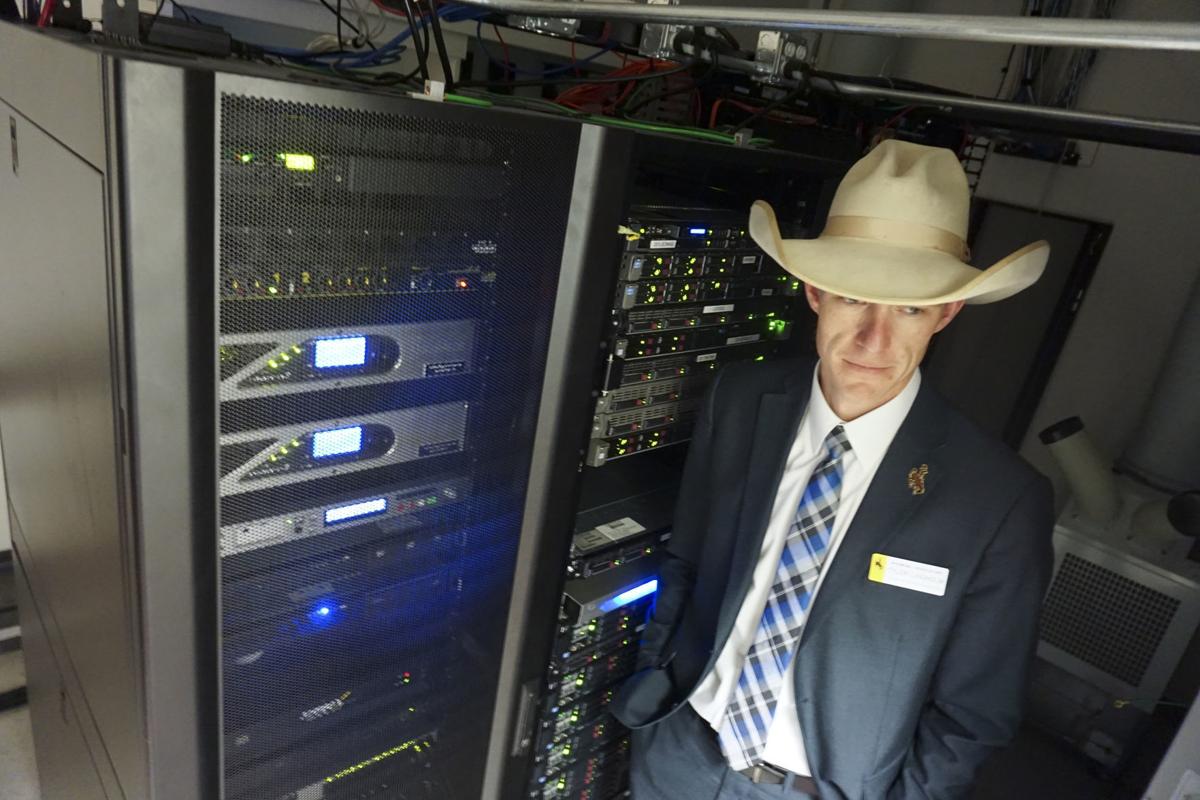 Cryptocurrency can do a lot of things.
In the real world, cryptocurrency — an arcane digital asset where virtual coins, or tokens, act as stand-ins for cash — transcends borders, rendering exchange fees between monetary systems obsolete. On the internet, tens of thousands of retailers accept cryptocurrency in exchange for the products they sell, and it has boundless potential in the world of venture capital or in larger transactions that involve the trade of securities or other secure financial instruments. Cryptocurrency even has a growing potential in realms like commercial real estate, where international investments become exponentially simplified when transacted via cryptocurrency.
While representative of a relatively minuscule amount of currency in the global economy, cryptocurrencies have been gaining in importance for global trade, offering a unique function for a growing number of industries that rely on them.
Until recently, many of those businesses — existing outside of the realm of cold, hard cash — have had few places to try to exact those transactions. Without the backing of federal agencies like the Securities and Exchange Commission or the Federal Deposit Insurance Corp., there are few banks equipped to dabble in cryptocurrency and, among the few that can, regulations are so stringent or barriers of entry so high that few can afford to play the game — particularly young companies past the start-up phase.
It was there that Wyoming saw opportunity, passing legislation earlier this year authorizing charters for something called Special Purpose Depository Institutions (or SPDI — pronounced "speedy" — banks) a first-of-their-kind commercial-grade bank that allows companies dealing in cryptocurrencies to conduct business the same as any other company.
While they may lack physical vaults or drive-through ATMs, SPDI banks offer cryptocurrency-minded companies a conduit into the "real world" of finance, providing a level of legitimacy and regulatory certainty that was previously unavailable to them.
"If the regulation isn't defined, then questions can lead to business challenges, legal challenges or other risk," said Jeremy Drzal, a recent Cheyenne transplant who moved to the state two months ago from Austin, Texas, to charter a SPDI bank. "Wyoming is taking the lead to put that stake in the ground and help drive it."
It's also an opportunity that lawmakers like Rep. Tyler Lindholm, R-Sundance, see as an easy way to diversify the state's economy, attracting companies and capital that was previously operating in no man's land. Though no charter for an SPDI bank has yet gained the approval of the Wyoming Banking Division or the federal government, Lindholm has already been hard at work dotting the i's of the state's burgeoning cryptobanking sector, shepherding a number of new amendments through the Joint Committee on Minerals, Business and Economic Development at a meeting in Casper earlier this month.
"It goes along with the whole ideology of what states are constantly looking for, and that's ways that they can diversify their economies or find new ways to attract wealth for their businesses," he said. "This is one of those ways. We have no way of knowing what the end results will be, but with the applications that we know are out there and the types of companies that are applying, we can look at this as an early success."
Legitimizing cryptocurrency
But for all its potential, building consumer confidence in cryptocurrency has, admittedly, been an uphill battle.
Similar to stocks, cryptocurrencies can be wildly volatile and fluctuate in value based on a number of factors, including their limited circulation (a similar concept that leads to fluctuations in gold prices) and plain old market uncertainty, brought on by bad actors, scammers or security breaches.
Over the past several years, numerous scams have been perpetrated using cryptocurrency, costing consumers millions of dollars from dealings with fraudulent exchanges. With a relative amount of anonymity afforded by cryptocurrencies, numerous horror stories have emerged where crypto has been tied to illicit activity. According to a 2018 study by researchers at the University of Sydney, roughly $76 billion of illegal activity per year involves the cryptocurrency Bitcoin alone — equivalent to roughly 46 percent of all the currency's transactions.
The key is the upside of cryptocurrency businesses, many of whom are seeking some way of breaking into the mainstream economy and moving their assets into more secure institutions that lack the susceptibility to fraud seen across the industry. For decades, traditional banks have been under increasing pressure to ensure their clientele is operating legitimately. They are required to follow strict regulations to thwart crimes like money laundering and to verify that their customers are not using their institutions for wrongdoing.
Even several years after the end of "Operation Choke Point" — a controversial Obama-era initiative to crack down on businesses susceptible to fraud — many financial institutions remain skeptical of doing business with companies dabbling in crypto, meaning many of these businesses are effectively shut out of the market.
By codifying cryptocurrency into Wyoming's banking regulations, Wyoming suddenly becomes that much more attractive to companies who use it. Not only because it allows them access to traditional banking services but also because it offers those companies a shield of legitimacy that comes with being subject to a carefully scrutinized regulatory framework.
"(Other) states have deregulated blockchain by doing nothing," said Lindholm. "There's no laws on it, there's no nothing. Meanwhile the state of Wyoming has piles of laws on blockchain. If anything, we've regulated the s—- out of it. It all comes down to legal precedent and conforming laws these new technologies can fit into. That's why these companies find us attractive."
What do the regulations look like?
For all its quirks and regulations, the concept of banking isn't too hard for the average person to understand: You convince a bunch of people to put money in, usually with incentives like an interest payout, or the convenience of a checking account. Sometimes people take money out — some more often or in larger amounts than others — and, every once in a while, the bank takes in a profit, usually from people who need to borrow money they don't have to purchase things like cars, houses or even college degrees.
Cryptobanking is somewhat more complicated. While SPDI banks will dabble in similar functions to traditional banks — storing assets, conducting transactions and providing fiduciary management — the regulatory bodies that oversee the country's financial systems are not yet set up to handle cryptocurrency on a federal scale. Essentially, it's up to the states to define that regulatory certainty on their own, hoping the federal government goes along with it.
Some doubt that they will. Jenifer Waller, chief operating officer of the Colorado Banking Association, which has been involved in discussions about potential cryptocurrency legislation, argues that the difficulty of verifying where cryptocurrency comes from or the identity of those deploying it makes federal compliance a moot point. If you can't keep your business above the table, she said, you can't gain access to the financial system — meaning no payroll, no paying vendors, no nothing.
"I'm not sure these could ever exist and function," she said. "The challenge we have right now is that businesses who use cryptocurrency have trouble finding traditional banking services, and the reason for that challenge is the Bank Secrecy Act, the anti-money laundering laws, the know your customer laws. All of those are federal laws that everyone has to comply with. If you can't comply with those, no institution can serve you."
Which is why Wyoming is trying to make its banking system as transparent as possible, with all of its clients obligated to follow the same rules followed by any other bank in the country.
While SPDI banks were once limited exclusively to verified corporations, the Joint Committee on Minerals, Business, and Economic Development voted earlier this month to approve an amendment to the law that, if passed, would close a loophole that would have allowed individuals to register LLCs in their name — essentially allowing them to bank completely anonymously. Cryptocurrency banking codes in Wyoming are also written in a way that requires as much information for prospective bankers in their applications as any other bank in the U.S., giving federal regulators the ultimate say on whether businesses are operating with clean hands.
At the same time, technology has evolved to the point where cryptocurrency is becoming more transparent, with law enforcement gaining in sophistication. Last month, a child porn ring in South Korea was busted after law enforcement followed a trail of Bitcoin transactions. In April, a massive drug ring run on cryptocurrency was unearthed by law enforcement in New York after the perpetrators attempted to convert the currency from their operation into cash, blowing their cover. And, earlier this year, 15 countries — including all members of the G7 — indicated they would move forward with a cryptocurrency tracking system that would help identify and track down perpetrators of cyber financial crimes like money laundering.
"In some ways, it's actually a more transparent asset than cash," said Chris Land, an attorney with the Wyoming Banking Division.
Though federal regulators still need to see the individual applications and business models of the SPDIs before making a final policy determination, state regulators have been in regular contact with the federal government and, so far, have expressed confidence that the SPDI program will be allowed to move forward.
"Wyoming has a good relationship with our federal partners and we've kept them fully up-to-date on Wyoming's new digital asset, blockchain and banking laws," said Albert Forkner, Wyoming's banking commissioner. "We haven't had any indication that our new laws pose conflicts with federal law. At the same time though, each individual SPDI applicant — like any bank — has to stand on its own merits and will be carefully analyzed on a case-by-case basis by Wyoming's State Banking Board and our federal banking colleagues."
Competition
But as far ahead of the game as Wyoming is, it still faces intense competition from states with plenty to gain from blockchain and cryptocurrency technology.
Including from the south.
When Colorado Democrat Jared Polis was elected governor of the Centennial State last year, it was more than just a historic landslide for liberal politics in a traditionally purple state: It marked the firing of a starting gun.
Since assuming office this winter, Polis has been fast off the block in a race against his neighbor to the north to capture speculators in the blockchain and cryptocurrency economy, building off his strong record of advocacy in Congress, to move Colorado to the cutting edge of encryption technologies in his first year.
While Wyoming is already well ahead of the curve — with numerous advantages already in place for commercial blockchain and cryptocurrency regulation — states like Colorado are already rushing to catch up. In March, Polis signed Colorado's first Digital Token Act, a law to exempt cryptocurrency from state securities laws similar to one passed in Wyoming in 2018 that has since been copied by other states like Missouri. Other bills, meanwhile, seem to be in the pipeline or on the mind.
"I just want to point out how real it is that, in one of the conversations with Governor Polis and Governor (Mark) Gordon that they've had on the sideline of a meeting, he said 'I'm gunning for you,' " senior policy adviser Renny MacKay said in a meeting of the Joint Committee on Minerals, Business and Economic Development in Casper. "'You guys are leading the way on blockchain, and I'm coming for you.'
"People are taking notice globally," he added, "but we can't rest on our laurels, because they'll pass us."