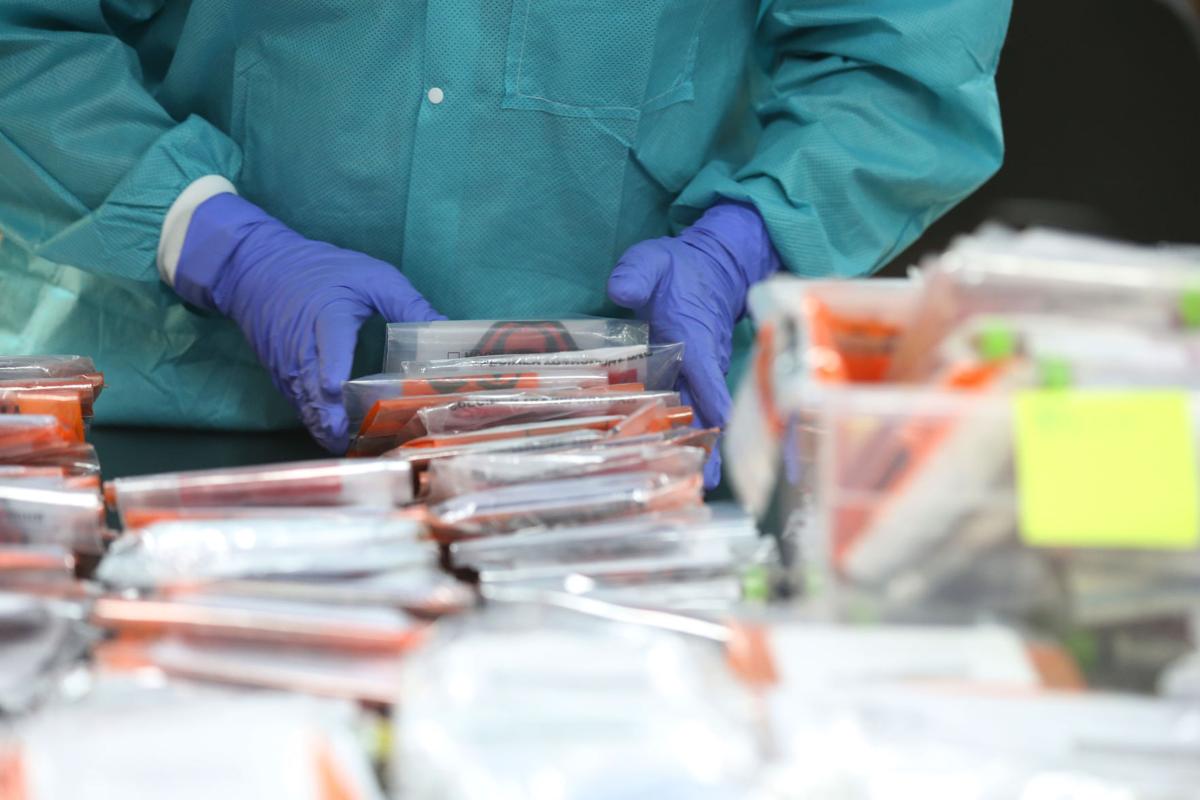 Following nearly three hours of debate Thursday, Wyoming lawmakers voted to move forward with a proposal to examine the future role of the state's executive branch in public health decisions in the wake of measures that, while helping to slow the spread of COVID-19, helped stall the state's economy.
However, members of the Joint Committee on Corporations, Elections and Political Subdivisions declined to roll out tougher legislation to insert checks and balances into the decisions made by state and county health officers — the second time lawmakers defeated such a bill this year.
The proposed bill – which will likely appear in draft form at the committee's next meeting in November – was introduced following a conversation about the roles of public health officers around the country and what steps they had taken to slow the spread of COVID-19 in their own states.
While numerous states across the country grant greater powers to state and county health officials than Wyoming does, the role of the Department of Health and state health officer Alexia Harrist – the Yale-educated epidemiologist who has led the state's coronavirus response – has drawn criticism from members of the public and state legislators alike.
As anxiety over lost jobs, struggling businesses, and declining state and local revenues have persisted, many have expressed a desire for additional input and oversight by the public into decisions intended to protect public health.
"Between public policy and public health, there's a little bit of a wall there," Rep. Tyler Lindholm, R-Sundance, told Harrist during Thursday's meeting. "We're just trying to figure out how to make it more transparent where some of us can stand on a line with you."
Though most lawmakers and even Harrist herself expressed an openness to revisiting the state's emergency declaration statutes – which were implemented in the early 20th century and have not been reviewed in nearly 20 years – even the most ardent critics of the state's response to the pandemic, such as Rep. Scott Clem, R-Gillette, said it was too soon to consider changing the law, particularly in the throes of one of the biggest public health emergencies in the nation's history. To date, COVID-19 has killed more than 190,000 Americans this year.
"Right or wrong, we need to support our leadership as we continue on with all of this," said Sen. Cale Case, R-Lander. "I support the governor, and I support Dr. Harrist. I would push back if I could, and I would like a different perspective. I don't want to undermine it right now, but I do think the law needs to be changed."
Others seemed to suggest that state and municipal governments did not have sufficient authority to enforce public health orders in their own communities. Eric Nelson, the Natrona County attorney, told committee members that they have difficulty gaining voluntary compliance with public health orders.
While Natrona County's health department gets chastised at times for being overbearing, he said, there were also a large number of complaints that local businesses were flouting public health orders, and that all of their efforts to gain voluntary compliance with those orders had gone nowhere.
"It's proven a challenge to actually enforce," he said.
While Thursday's meeting ended without any significant actions affecting Harrist's office, numerous attendees took issue with the validity of the state's public health orders tied to the pandemic. At times, the hearing featured statements debating whether the virus was even a concern at all.
Clem – who has openly questioned the state's public health orders – focused a significant amount of his questioning on the validity of Harrist's response to the virus, likening it to "pulling out a .45 revolver and shooting a fly with it" before noting more people die from other diseases such as influenza, which killed 12 people in the last flu season compared to 42 COVID deaths in Wyoming so far this year.
Rep. Roy Edwards, R-Gillette, parroted an unfounded conspiracy theory that the COVID-19 pandemic was politically motivated and would end "after the election," prompting push back from chairman Lindholm, who reminded Edwards in his own response that "people have died."
Fort Washakie Democrat Rep. Andi Clifford, who represents a community that has counted 14 deaths from COVID-19 this year, followed up Clem's questioning by offering Harrist support for her decisions.
"I want to push back on the comments about politicizing your role here," Clifford, a member of the Northern Arapaho Tribe, told Harrist. "If we didn't have those public health orders, what would the numbers on the reservation look like? Would those 14 deaths be a lot higher?"
Concerned about COVID-19?
Sign up now to get the most recent coronavirus headlines and other important local and national news sent to your email inbox daily.