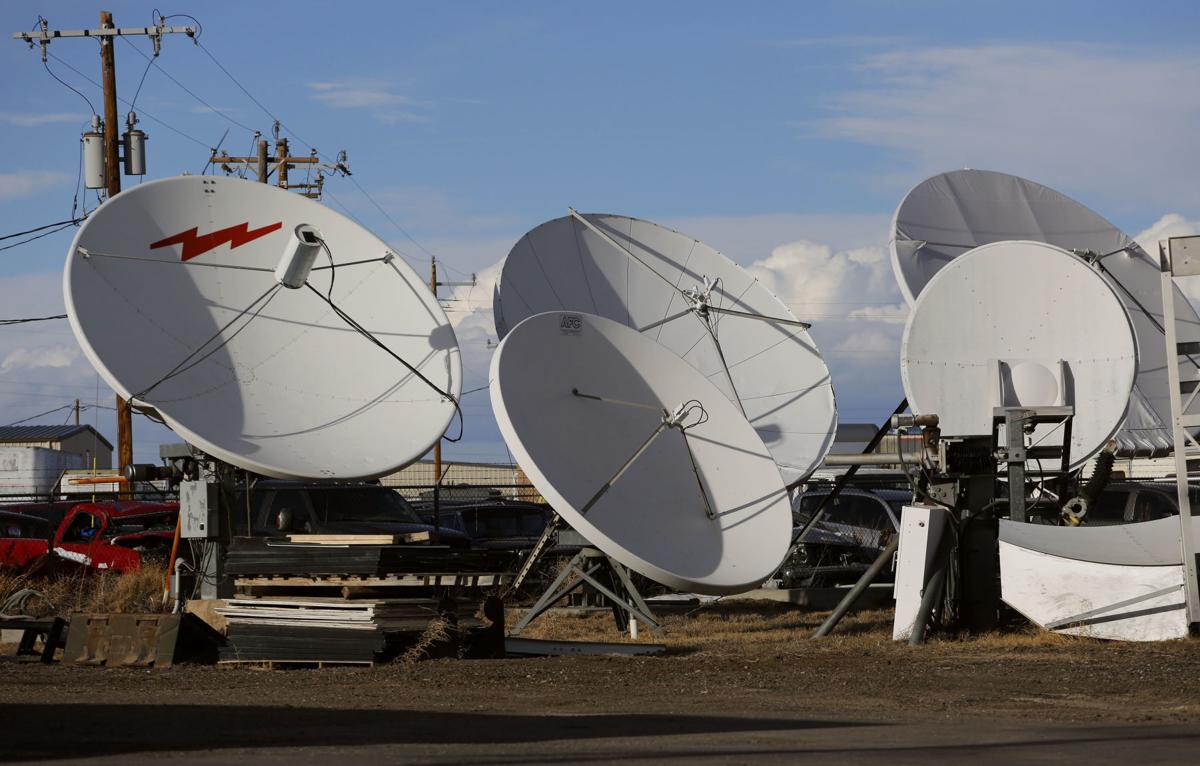 In the entire U.S., only one state — Wyoming — lacks legal protections for journalists who refuse to give up the names of confidential sources when law enforcement comes calling.
After years as an outlier — and at least one close call for a reporter who faced legal pressure to reveal his sources — Wyoming could potentially see those protections enacted in the 2020 legislative session.
At a meeting of the Legislature's Joint Judiciary Committee last week, the Wyoming Association of Broadcasters revealed that they would be pushing this session for a shield law — a piece of legislation designed to protect reporters' privileges. Shield laws are designed to protect the identity of confidential sources and whistleblowers who help to shake controversial topics loose as well as reporters who may face consequences in civil or criminal court for withholding the names of the people who provided the information.
Considered a fundamental aspect of media law nationwide, Wyoming has largely resisted the creation of a shield law — not due to some sort of prejudice, said Wyoming Association of Broadcasters lobbyist Laura Grott, who introduced the bill, but more for a lack of effort.
"It's our own fault for not having a shield law," Grott said.
"It's not like the Legislature has said, 'We're never going to have a shield law,'" she added. "I just don't think it's ever been brought up."
In journalist circles, the prospect of enacting a shield law has been discussed for a number of years. However, a concrete proposal to enact one has been elusive. While the Wyoming Association of Broadcasters has had a shield law high on its priority list as recently as 2018, the Wyoming Press Association — which represents more than 50 daily and weekly newspapers around the state — has remained largely resistant to such a proposal, arguing that existing protections afforded under the First Amendment are sufficient safeguards for the press and their sources.
"In the era of 'fake news' accusations, I think it would be particularly harmful for an industry of journalists to ask for an additional right to protect sources beyond what we already enjoy under the Constitution," Bob Bonnar, a lobbyist for the WPA, was quoted as saying on the subject in the Dec. 2018 edition of the organization's newsletter. "Without a doubt, opponents of media — and there are many — would use it to further attack our credibility, and I believe public opinion could be easily confused."
You have free articles remaining.
Others in the press have supported the idea, however. Star-Tribune editor Joshua Wolfson — an outspoken advocate for a shield law in Wyoming — was subpoenaed in a federal lawsuit to reveal an anonymous source but did not comply. Others, like Wyoming Association of Broadcasters chairman and KGWN general manager Tregg White, argue that the peace of mind a shield law offers is a necessary tool to ensure that the fourth estate remains a truly independent entity.
"Currently, a journalist can't ensure a confidential source's identity," White said. "In fact, law enforcement can subpoena a journalist's notes and or video before doing their own investigation. Without a shield law, this practice essentially turns the media into a de facto investigative arm of law enforcement or litigators."
Times are changing as well, and with notable examples of politicians at the national level pressuring journalists and the public to reveal the identity of whistleblowers, WPA Executive Director Darcie Hoffland said the subject of a shield law could get renewed attention at the organization's annual meeting in Casper this winter.
"I think we're interested in having a discussion on it," Hoffland said. "The times are changing, and the topic is becoming more relevant. I think the Legislative Committee is ready to have a conversation about it and bring it up to the full association this winter."
Though a draft of the bill has yet to be completed, Wyoming's shield law would likely be based off an updated piece of shield legislation passed in South Dakota this past winter, declared by Gov. Kristi Noem at the time as being a "necessary step toward protecting the constitutional right to a free and independent press."
While the Wyoming Association of Broadcasters has yet to receive a concrete commitment from lawmakers willing to sponsor the bill, Laramie Democratic Rep. Charles Pelkey — a former Star-Tribune reporter himself — told the Star-Tribune in an interview that he has submitted a request for a bill draft from the Legislative Service Office and will likely carry it as one of the five individual bills lawmakers are allowed to sponsor during a legislative session.
Because of the two-thirds vote needed for introduction, however, Pelkey said he wasn't confident in the bill's chances for success this session. But both he and Grott suggested that the sheer introduction of the bill would be enough to spark a conversation about the necessity of offering protections to members of the press and could help set the stage for future sponsorship down the road.
"If it doesn't pass this year, we'll try again next year," Grott said. "There are more hurdles in a budget session, but at least people will know it's out there and get familiar with it. It sometimes takes a couple of sessions to pass something, but we're going for it."
Editor's note: Joshua Wolfson was not the editor of this story.