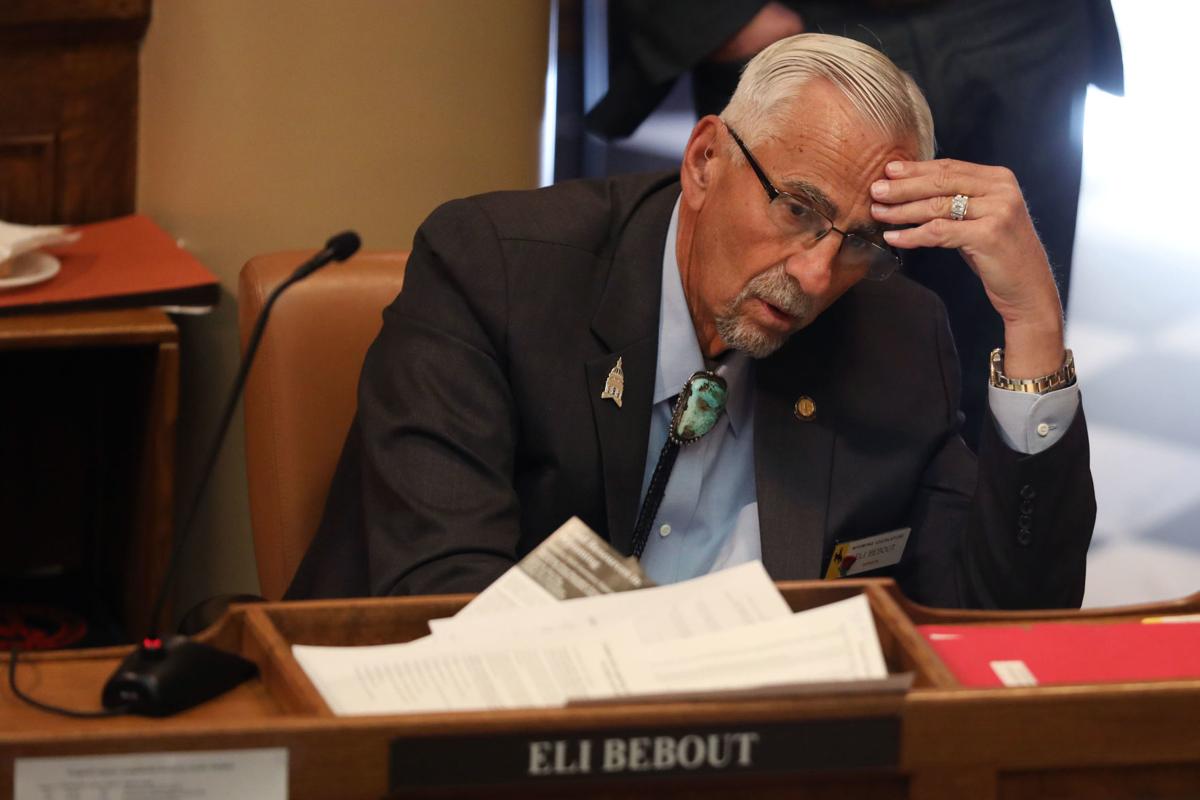 CHEYENNE – After several days of tense negotiations, the House and Senate reached tentative terms on a budget agreement late Friday night, bringing to a close a process that began back in December.
While long-debated and, up until this week, mostly agreed on, the final process was not without its hiccups.
By the close of business Wednesday in the Capitol, members of the Joint Appropriations Committee were still in disagreement over a dozen items in the budget, including $2.5 million in matching funds to the University of Wyoming for its law school, a 1.5 percent reduction in targeted spending, the deletion of health insurance coverage for a number of currently unfilled positions in the state's education system and the two chambers' differing positions on $19.2 million to fund a cost adjustment for the state's K-12 education system, which is set to undergo recalibration next year.
On Wednesday, the first break in the logjam came as the Senate yielded ground to the House on the introduction of a $5 increase to the state's vehicle registration and licensing fees. However, negotiations stalled out on Thursday, with committee members declining to meet with one another that evening and pressing negotiations well into the evening hours on Friday.
While both sides had compromised on numerous issues throughout more than six hours of negotiations Friday night, one issue – the continued funding of health insurance for numerous, unfilled positions in the state's K-12 education system – continued to be a sticking point. Senate Appropriations Chairman Eli Bebout, R-Riverton, came precipitously close to pulling the plug on discussions after the House attempted to negotiate the Senate's position down just before 4 p.m. Friday, only coming back to the table after being talked down by Sen. Larry Hicks, R-Baggs.
"Let's not throw in the towel at the 99th hour when we're that close," Hicks said.
It would have been a disappointing end to what, at that point, had been a fairly productive negotiation between the two sides.
Both groups had shown a willingness to meet halfway on funding for an external cost adjustment for the state's K-12 education system. The Senate – which has been wary of spending on capital construction in the state's tight fiscal environment – had re-inserted $2 million in matching funds for proposed upgrades to the university's law school, while agreeing to split the difference on funding for the state's community colleges and tens of millions of dollars in severance tax revenues the House wanted to make available for upcoming budgets. That concession was difficult for Senate members who historically prefer to take a longer-range view on spending.
Health insurance, however, proved tricky. For the House, ceding too much ground on the issue could have potentially jeopardized coverage for an unanticipated number of employees, particularly as questions about recalibration – and whether it leads to cuts or increased spending for K-12 education – continue to linger. Though the Senate was willing to compromise on this point, funding some of that insurance through the next two-year budget cycle, the suggested cuts were still a little too steep for the House's position.
A resolution came, however, after Rep. Tom Walters, R-Casper, suggested reducing a number of the House's positions by half, shaving millions of dollars off the House's position through significant concessions on areas like funding for the UW law school in an effort to reduce steeper cuts to the K-12 insurance model.
However, Friday's collision between the two sides could have been anticipated and avoided. Meeting since December, the Legislature voted last year to give itself four extra days to work on the budget and has been at odds since negotiations began in earnest at the beginning of the week.
"I'm disappointed that we haven't resolved it," Rep. Andy Schwartz, D-Jackson, said Friday morning. "Now it's Friday on the next-to-last week and we have issues moving forward. All I did was work to not get into this position. I don't want to blame the Senate or the House – it's just the nature of the negotiation. If it's resolvable, I don't understand why it wasn't resolvable earlier, rather than later."
With a deal now in hand, the budget will head Monday to Gov. Mark Gordon's desk, where he will have until 11:59 p.m. on Thursday – the last day of session — to issue any vetoes to the Legislature's amendments.
Ultimately, both sides were disappointed that the budget lacked cuts ahead of a steep fiscal cliff anticipated during the next two-year budget cycle.
"We made some progress tonight but we still have a long way to go," Bebout said.
Get Government & Politics updates in your inbox!
Stay up-to-date on the latest in local and national government and political topics with our newsletter.