The Wyoming Lottery Corporation is defending itself against charges that it is not sending enough money to the state and is spending excessively on expenses like marketing and salaries.
CEO Jon Clontz said that recent calls from some local government officials for legislation requiring the lottery to send a set amount or percentage of money each year were premature and stem from issues outside of his organization's control.
A recent analysis of the lottery's financial documents showed that it was locked into spending around $1 million per year to a Cheyenne marketing firm. Some local officials, including the executive director of the Wyoming Association of Municipalities, said they believed that spending was irresponsible given the relatively low transfers being made to the state, which passes on the funds to cities and towns.
A jackalope mascot named Yolo reaches out to grab a star. "Just maybe," the tagline reads. T…
Clontz said he believed the recent criticisms are unfair.
"The lottery did not create the budget shortfalls," Clontz said. "I'd be curious to know what commissioners are doing about their own budget shortfalls."
Clontz spoke with the Star-Tribune by phone Tuesday following a presentation to the Legislature's Interim Joint Revenue Committee in Cheyenne.
He said that following a Star-Tribune article in November that highlighted a contract apparently guaranteeing an advertising firm a large annual payment, the lottery and the company, Warehouse Twenty One, agreed to remove the guaranteed payment clause from their contract.
However, Clontz said that other clauses in the contract meant that the lottery was always able to spend less than the stated guarantee. He said that removing the clause would simply clarify that for the public.
"There's not a mandatory amount that I must spend no matter what," Clontz said.
Marketing costs down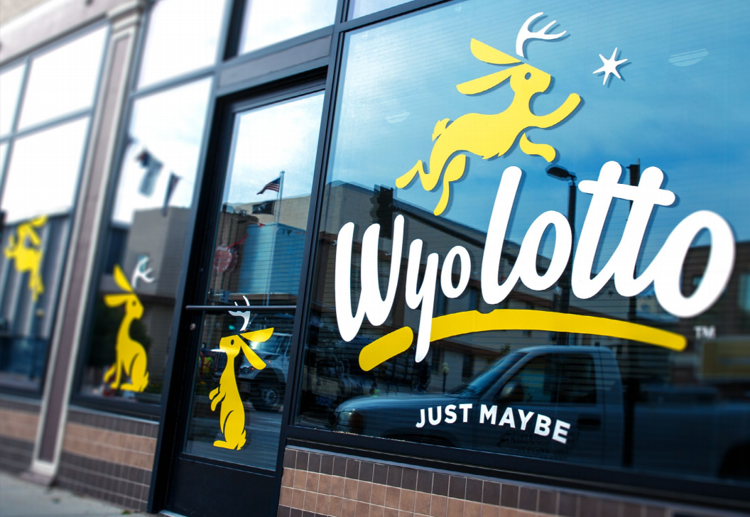 While the lottery claimed it was exempt from releasing the contract under the Wyoming Public Records Act, the document was referred to in a public audit released last year. The audit stated that the lottery had agreed in 2014 to pay "no less than $1.5 million annually" to its marketing firm before lowering that amount to $850,000 last year. Clontz said that amount was further reduced to $650,000 per year last spring before the minimum guarantee was eliminated altogether within the last few weeks.
Lottery officials were unavailable to answer questions about marketing spending last month, but the report presented to the governor last month shows a dramatic reduction in marketing costs as a total percentage of lottery expenses from 30 percent in 2013 to less than 5 percent this year.
Roughly 40 percent of the money paid to Warehouse Twenty One this year has gone to media buys, meaning it was funneled through the marketing firm to television and radio stations and other platforms for advertisements.
The two largest goals of the marketing spending in 2017 have been "new game testing" and "events/sponsorships."
Clontz said that initially the lottery had to spend more on marketing to create a brand and build awareness among Wyoming residents, but that in recent years he has been able to cut that spending and is hoping to reduce it by another $50,000 if doing so will not harm ticket sales.
Like the lottery itself, Clontz said that marketing is easy to attack for frustrated lawmakers and interest groups seeking new funding.
"Marketing and advertising is an easy target because it's always a large budget and people think you don't need to do that much," Clontz said. "But it works. It generates sales and new players."
He said the lottery is working to find the "sweet spot" where it's possible to receive the maximum return on marketing investment.
Chief Administrative Office Robin Reining did not detail exactly how the lottery measured those returns but said that the lottery carefully tracks the success of each campaign and adjusts accordingly, including ending its sponsorship of Cheyenne Frontier Days this year.
"As we've reduced budget we're definitely more strategic with how we approach our fiscal years," Reining said. "Everything we do has a goal related to it — there are measurables."
Reining said the lottery has focused more on lower-cost digital marketing efforts, including social media advertising and promotions on the lottery's website, as it has sought to cut costs.
(Reining worked for Warehouse Twenty One until last year when she joined the lottery, originally as chief operating officer.)
Based on the numbers provided in the audit report, a Star-Tribune analysis found that the Wyoming lottery was spending more per capita on its marketing than every other neighboring state with a lottery system.
But the Wyoming lottery's governor's report used a slightly different model that counted only adults and included some non-neighboring states to find that marketing spending for the state was below average.
The Wyoming lottery has budgeted a total of $1 million on marketing during the current fiscal year, meaning it no longer has the highest per capita advertising costs, now spending less than states like Colorado and Nebraska but still more than Montana and South Dakota.
Expenses in context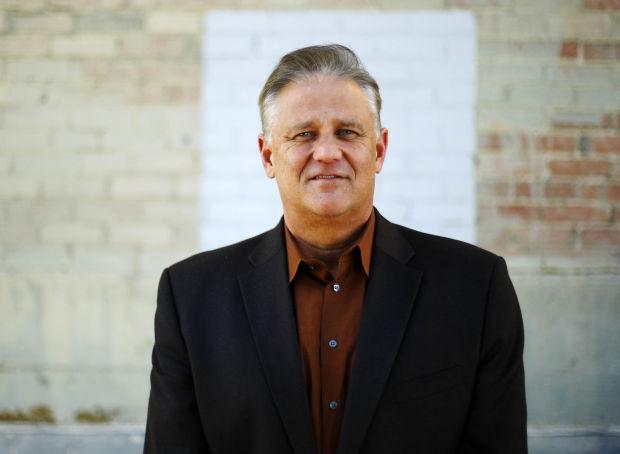 The report also seeks to contextualize other lottery expenses and rebuff complaints that administrative costs at the Wyoming lottery are unusually high.
It includes a graph that shows Clontz's annual compensation of $191,618 is significantly less than other lottery executives in states where, like Wyoming, the lottery is not a state agency. Another chart shows that Clontz makes less than CEOs in four other states where lotteries have launched since 2003.
Clontz also argued that while lottery profits remitted to the state quarterly have fluctuated since they began in the spring of last year — ranging from $1.12 million to just $200,000 — looking only at direct transfers to the state is misleading.
The lottery has transferred a total of $5.5 million to the state but Clontz said the benefit to Wyoming has been far greater than that. Clontz noted the lottery has paid $33.5 million in prizes to lottery players in the state and paid over $5 million to retailers who sell lottery tickets.
CHEYENNE — The Wyoming Lottery transferred nearly $800,000 to counties, cities and towns in …
"It's not $5 million it's $40 million, man," Clontz said. "Think about before the lottery got here — there's been an economic boost to Wyoming retailers."
Wyoming Lottery board member Mary Throne, who was in the Legislature when it passed the law creating the lottery, agreed. She said that while she understands the frustration of local government officials who want to see more money remitted by the lottery, it is important to consider the broader benefits of the lottery.
"One interesting thing that I don't think gets mentioned enough is the indirect effect for local communities in terms of increased sales tax," Throne said. "For a community like Evanston the lottery is very important."
(Throne is running for governor and is the presumptive Democratic nominee.)
Revenue limited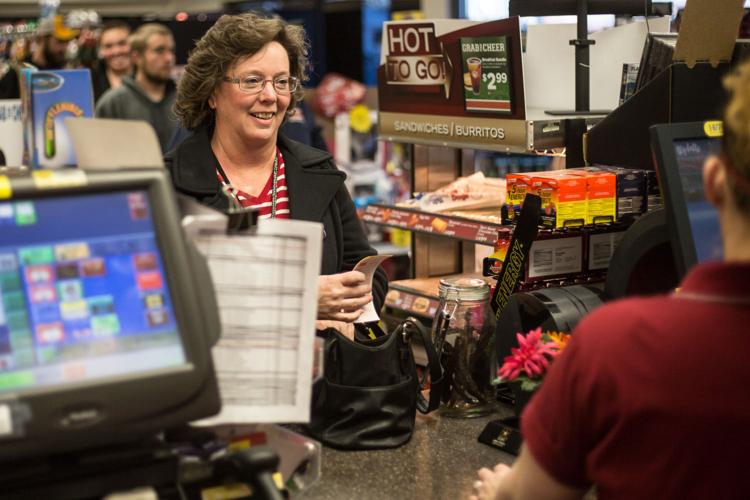 Among both lottery officials and critics there is broad agreement that while it might be possible to continue reducing expenses and at least modestly increase the money remitted to the state, it will take more game options for the lottery to contribute more than a few million dollars per year to the state's budget.
Clontz said that much of the current anger at the lottery comes from a misguided belief that the organization would be able to send $25 million, a number he has heard bandied about repeatedly, to state coffers each year. Even if it wasn't still finding its footing and adding new games, Clontz said that amount is unrealistic.
"If you do the simple math, it's just not possible with our population," Clontz said.
While the lottery has generated over $25 million in total revenue so far this year, almost half that is required to be paid out in prizes. There are other expenses like security and game testing that the executive said he thinks people forgot about when the lottery was approved.
"Sometimes I think they thought we were going to pull up in a truck and hand out those little red tickets," he said.
Throne agrees that lawmakers who supported the lottery, like herself, overestimated how much revenue it would generate.
"We were unrealistic in our expectations for how much money it would make given how much it costs and also the limitations we put in the bill on the number of games," she said.
The law that created the lottery barred it from offering "instant win" games, such as scratch-off tickets. That puts a damper on the total amount of revenue the organization will ever generate, according to not only Clontz but also critics like Pete Obermueller, director of the Wyoming County Commissioners Association.
Obermueller said that if the state wants the lottery to remit closer to $10 million per year, the types of games it offers will need to be expanded. He said that under the current law, the most that local governments could hope to see in annual direct payments from the lottery is in the $3 million to $5 million range.
"You only get up to the $6, $7, $8, $10 million range if you talk about the lottery games that are illegal," Obermueller said.
Still, Obermueller and Wyoming Association of Municipalities executive director Rick Kaysen both told the Star-Tribune last month that they are considering asking lawmakers to require the lottery to either cap expenses or remit a set amount or percentage of profits to the state each year.
Administrative cap considered
Clontz said that requiring the lottery to send a specific dollar amount to the state each year would be a problem because sales are unpredictable. But Clontz, who has also worked for lotteries in Oregon and Washington, said he was used to working with expense caps and could do so relatively easily in Wyoming. Still, he cautioned both that Wyoming's lottery is new enough that is still unclear what a stable amount of operating expenses look like, and that implementing an expense cap specifically because the state is going through a budget crunch would be hasty.
"I don't necessarily think administrative caps are a bad thing," he said. "But if you put an admin cap in just as a reaction to difficult budget times, I think it's premature."
For example, rolling out new games includes one-time expenses, and Clontz said the lottery would still like to expand its gaming portfolio.
CHEYENNE – Officials with the Wyoming Lottery Corporation on Monday formally announced the r…
But Clontz pushed back against the larger narrative presented by Obermueller and Kaysen that the the lottery is both unaccountable and not focusing enough on remitting funds to the state. He said that the lottery has four goals and was never instructed to focus primarily on generating public revenue. The goals as outlined by Clontz are to:
Provide an economic benefit to retailers;
ensure Wyoming residents don't leave the state to buy lottery products;
create "winners and value for players";
transfer as much profit as possible to the state.
Now, with the economic woes caused by the energy bust, Clontz feels like his original mandate is shifting underfoot.
"This budget crunch is kind of new to Wyoming and a common reaction is to displace blame," he said. "You hear a lot of local politicians saying, 'Why isn't the lottery doing this? Why isn't the lottery doing that?' Well what are local politicians doing?"
The lottery, says Clontz, will never be able to fix the budget.