A jackalope mascot named Yolo reaches out to grab a star. "Just maybe," the tagline reads. The Wyoming Lottery's yellow and azure-blue color scheme can be found on promotional posters at convenience stores, in the backdrop of University of Wyoming athletics press conferences and on window decals at its Cheyenne headquarters.
"It was one of those bigger than yourself projects, it was not only a big thing in our world — but a moment in Wyoming's history," creative manager Sarah Shoden said in a quote posted to the company's website.
It also didn't come cheap for the Wyoming Lottery Corporation, a quasi-government agency created by the state Legislature in 2013 but operated without the use of public funds. From its inception, the Wyoming Lottery has spent big on marketing despite turning over little revenue to the state government, according to the organization's financial documents.
Now the lottery's discretionary spending is coming under fire from officials representing local governments, who were intended as one of the lottery's main beneficiaries. Both the Wyoming County Commissioners Association and the Wyoming Association of Municipalities have raised concern over the lottery's spending and are considering asking lawmakers to force the lottery to turn more money over to the state.
The lottery earned $33.3 million last year and had expenses of $28.6 million, the vast majority of which went to prize payments, according to the independent audit included in the lottery's financial report. About $4 million was spent on operational expenses, the largest of which was advertising and promotions.
The lottery only repaid its start-up loan and began turning money over to the state in 2016 when it remitted $2 million while spending $1.9 million on marketing. The year before, it turned over no money to the state but spent $3.3 million on marketing.
That spending was part of a minimum $7.5 million, five-year contract with advertising agency Warehouse Twenty One entered in 2014. The contract was amended last year from a $1.5 million annual spending guarantee to one worth $850,000. According to the lottery's 2016 financial report, the contract may be extended through 2034 for a total cost of nearly $19 million over 20 years.
"The intent is to have those dollars that have been, in a manner of speaking, spent or invested by Wyoming citizens, going back to local government," said Wyoming Association of Municipalities executive director Rick Kaysen. "How can we get more dollars back to benefit citizens in lieu of a long term and, in some people's mind, an expensive contract?"
Promoting the lottery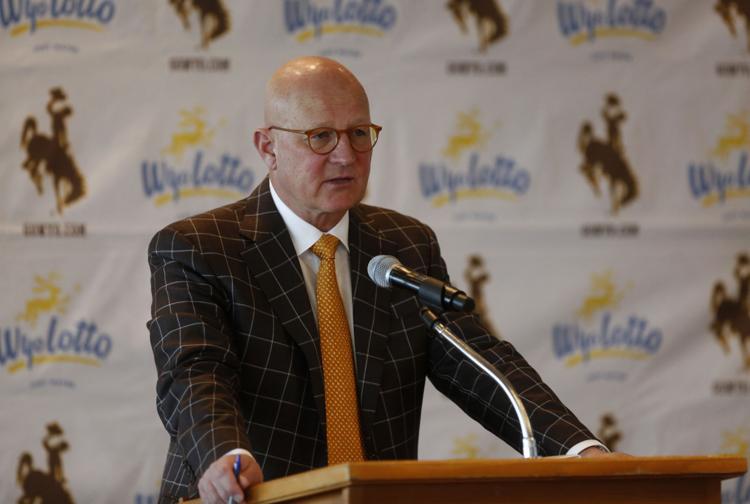 Wyoming spends more per capita on marketing than every neighboring state that has a state-run lottery system, all of which are better established than the Cowboy State's relatively new lottery. At $3.15 per resident, the Wyoming Lottery's promotional spending is more than five times that of Montana, though it is just slightly above Nebraska's $3 per capita rate of spending, according to an analysis by the Star-Tribune.
Idaho spends $2.38 per resident and Colorado spends $2.53.
Prior to renegotiating the contract last year, the Wyoming Lottery was spending the equivalent of $5.61 per resident, 10 times Montana's rate.
Originally contacted by the Star-Tribune Nov. 16, lottery officials did not respond until Wednesday and said they needed more time to provide answers about promotional spending.
Lottery officials did not respond to multiple requests for comment about its marketing spending and refused to release the contract with the advertising company noted in its 2016 annual report.
"The requested contracts with our advertising agency and/or sponsorship agreements are confidential," Lottery Security Manager David Stevens wrote in an email. Stevens cited exemptions in the Wyoming Lottery Act, which differs from the broader Wyoming Public Records Act.
Warehouse Twenty One CEO Dave Teubner said he is bound by a non-disclosure agreement with the Wyoming Lottery, which Teubner said the company signs with all clients, and could not discuss what work his firm was providing to the organization.
"We just don't disclose any inner workings or inner contracts," he said. "That would be super messy for us, and it's not best practice."
Legislative fix examined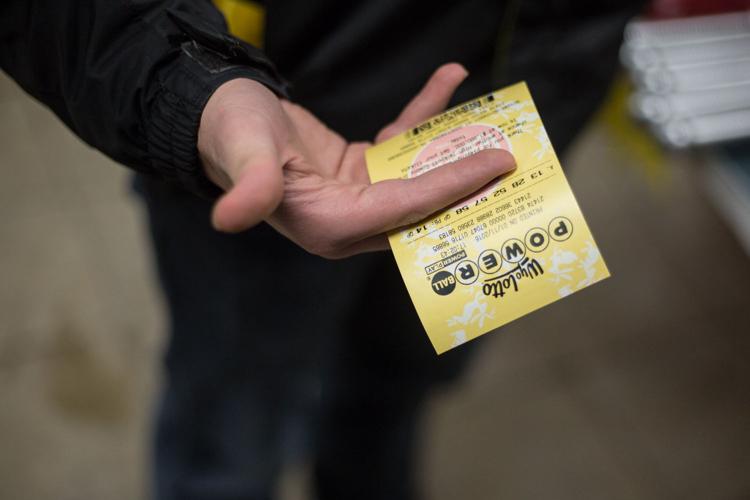 Lottery revenue being spent on marketing is just one example of what some critics see as WyoLotto neglecting its central purpose: to raise money for state coffers.
Kaysen, from the Wyoming Association of Municipalities, said he did not fault Warehouse Twenty One for the work the company does on behalf of the lottery. But he believes the revenue from ticket sales might be better spent elsewhere.
"I know the principles of the firm that have that contract in Cheyenne, that's not to say that they don't do a great job," he said. "But I think the dollars should be better realized for the Wyoming citizens."
Wyoming County Commissioners Association Executive Director Pete Obermueller said many local officials are frustrated by the amount of money the lottery has been transferring to the state.
"In comparison to other states, it is a very low transfer and a very high operating expense, and we're just concerned that the oversight isn't quite there to make sure that their mission is to transfer the maximum amount," Obermueller said.
He said the commissioners association is considering asking the Legislature to restrict what the lottery corporation can spend its revenue on. While the Lottery Act recommends capping the amount of revenue that goes toward prizes at 45 percent, Obermueller said there are no restrictions on what the lottery does with the remaining revenue or how much it must remit to the state.
Kaysen said that WAM would potentially support such legislation.
Support from local governments, which are meant to receive a portion of lottery funds turned over to the state, were crucial in rallying support to create the lottery corporation, Obermueller said. But he believes a lack of accountability means WyoLotto is not focused on transferring earnings to the state government.
"They're not a private business but that's exactly how it's being operated," Obermueller said.
Lawmakers struggling to close a $770 million budget gap over the next two years, including a roughly $100 million payment to local governments, may be sympathetic to local officials who want to see higher payments from the lottery.
Sen. Cale Case, R-Lander, said at a legislative revenue committee meeting earlier this month that he wanted lottery officials to attend the committee's December meeting.
"Some questions have been raised about effectiveness and how much is going to administrative expenses," Case said. "My request is that we actually have the lottery come and talk to us."