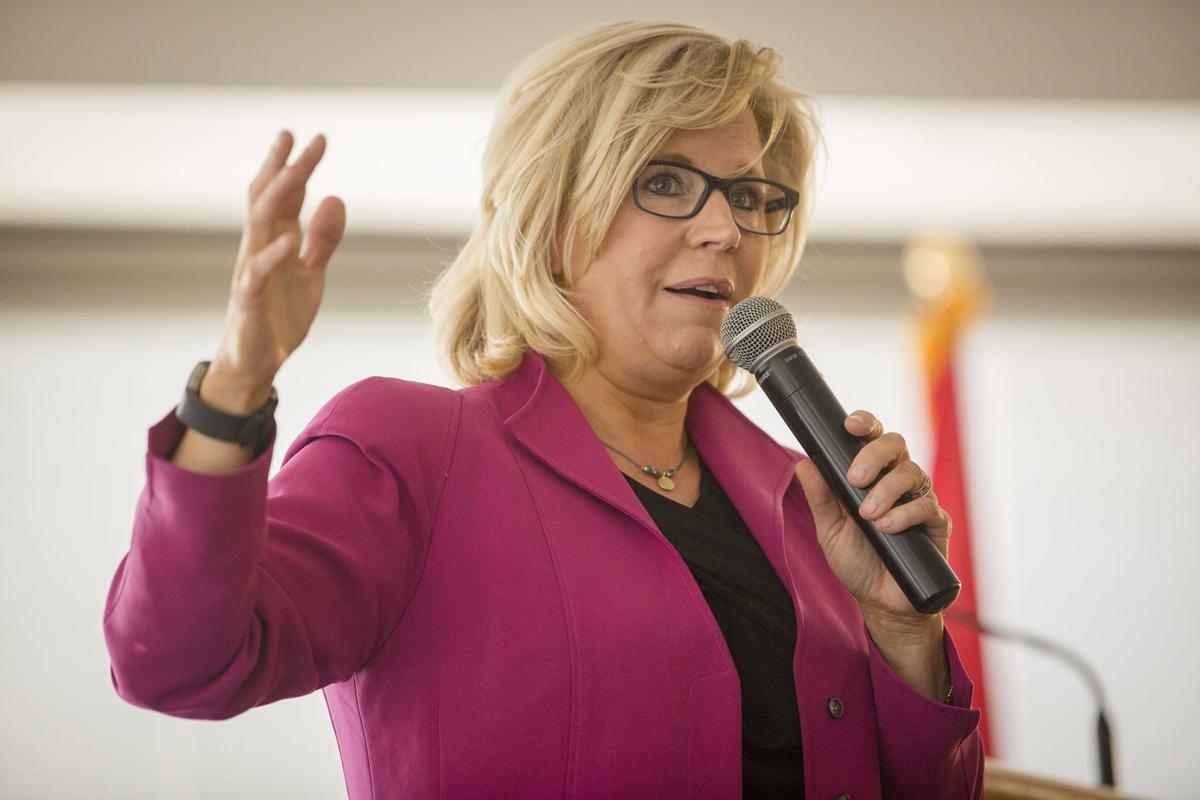 Wyoming Rep. Liz Cheney announced Thursday she will not be making a bid for the U.S. Senate, initiating a reelection campaign some predict could one day lead to her becoming Speaker of the House.
In an announcement first provided to the Star-Tribune early Thursday morning, Cheney, who currently sits as the third-ranking Republican in the House of Representatives, said she will not seek the U.S. Senate seat to be vacated next winter by Wyoming's longtime Sen. Mike Enzi — a move many in the national press had long predicted for Cheney. Enzi announced his retirement in the spring.
Instead, Cheney said, she will be staying put and putting all of her effort toward regaining a majority for Republicans in the House of Representatives.
"Nancy Pelosi and the Socialist Democrats in the House of Representatives are threatening our freedom and our Wyoming values every day. They must be stopped," Cheney said in a statement. "Our nation is facing grave security challenges overseas and the House Democrats are working to weaken our president and embolden our enemies. Socialists in congress and among the presidential candidates are threatening our liberty and freedom.
"I believe I can have the biggest impact for the people of Wyoming by remaining in leadership in the House of Representatives and working (to) take our Republican majority back," she added. "I will not be running for the Senate in 2020. I plan to seek re-election to the House of Representatives."
Cheney's decision to avoid a contested Senate race dodges what might have been one of the most bitterly fought primary elections in Wyoming history. Former Rep. Cynthia Lummis, who announced her campaign in a July news conference, has slowly been building momentum throughout the state and, as of Thursday morning, boasts nearly $312,000 in cash on hand, according to the Federal Elections Commission. At the time of Lummis' announcement, she said it would be a "real barn-burner" if Cheney entered the race, and throughout her campaign Lummis has been gently hinting Cheney should remain in the House of Representatives.
"As I've said before, Congressman Cheney has been a great spokeswoman and leader for the Republican Party in D.C.," Lummis said in a statement Thursday morning. "Her role as House Republican Conference Chair is one she truly excels in and I think her future knows no bounds. It's a tremendous benefit to the people of Wyoming to have John Barrasso in leadership in the Senate and Liz Cheney in leadership in the House."
Also waiting in the wings are figures like GOP financier and former gubernatorial candidate Foster Friess, who has been hinting heavily at a Senate campaign in recent months. Friess maintains a strong conservative coalition across the state as well as a sizable ability to self-fund a campaign.
In a press conference Thursday afternoon, Cheney told reporters she had not spoken with Lummis in several months and that her decision not to run was one made independent of any other candidate.
"I made this decision irrespective of anyone else in the race," she said.
If she did run, however, the second-term congresswoman could have been a formidable opponent. Early polling showed Cheney with a significant advantage in a hypothetical head-to-head match-up against Lummis, and the representative's fundraising efforts in recent months have also been among the strongest of her career, closing out the third quarter of 2019 with more than $758,000 in cash on hand according to the FEC.
For Cheney, Thursday's announcement starts a road to reelection many in Washington see as a potential pathway to speakership in the House of Representatives that began last winter, when the second-term representative was appointed to the chairmanship of the House Republican Conference, the third-highest position in party leadership.
Since then, Cheney has built gobs of momentum in national Republican politics, leading many to assume higher ambitions in the years to come. In the past year, Cheney has quickly risen to a starring role in the House of Representatives, becoming a leading critic of Democratic leadership as well as a close ally of President Donald Trump while taking the helm of numerous Republican causes.
What lies ahead?
Cheney's announcement was anticipated to set off a chain reaction among political hopefuls across Wyoming who have been eyeing her next move. Now set in her position, others could be expected to follow — or decline to run entirely.
Teton County Republican Robert Grady — who has been "exploring" the prospect of a House or Senate race — was seen as leaning more toward a run for the House of Representatives, while other figures like Superintendent of Public Instruction Jillian Balow, a longtime friend of Cheney's, has so far declined to rule out a potential congressional campaign.
Meanwhile, Cheney is well-positioned to remain in leadership and begin efforts to rebuild a Republican majority in Congress that was lost in the 2018 midterm elections. Early on in her leadership role, she showed a willingness to clash with officials in the National Republican Congressional Committee over its candidate recruitment efforts and, in her final interview of 2019, told members of the Wyoming press corps she was confident in the party's ability to swing key districts in the 2020 elections and cut into the fresh Democratic majority.
"I feel really good about our chances," Cheney said at the time. "The American people are seeing once again that the Democrats can't be trusted. To do something this reckless with one of their most important constitutional obligations, thinking about impeaching the president of the United States, reminds people yet again what happens when they're in the majority. A number of Democrats hold districts that Trump won around the country, and I feel really good about our chances to get their seats back in the districts where they've failed to produce for the people who sent them here."
When it came to her future ambitions for leadership, however, Cheney avoided a direct answer to a question posed by a Star-Tribune reporter on whether a potential speakership played into her decision not to run. Instead, she said she was focused solely on reelection, her current term and her party's greater bid to retake the majority.
"My decision is very much based on where I can be most effective for Wyoming," she said Thursday. "The people of Wyoming have elected me, and it's important to recognize the damage that could be done to the people of Wyoming in terms of the policies Democrats in the House are pursuing. I'm honored to represent Wyoming, and I'm honored my colleagues elected me to be chairwoman of the House Republican Conference and, in that position, am going to fight very hard over the course of the next 11 months here to make sure we do take back the majority. That's going to be our focus."
The primary election takes place Aug. 18.
Congress Immigration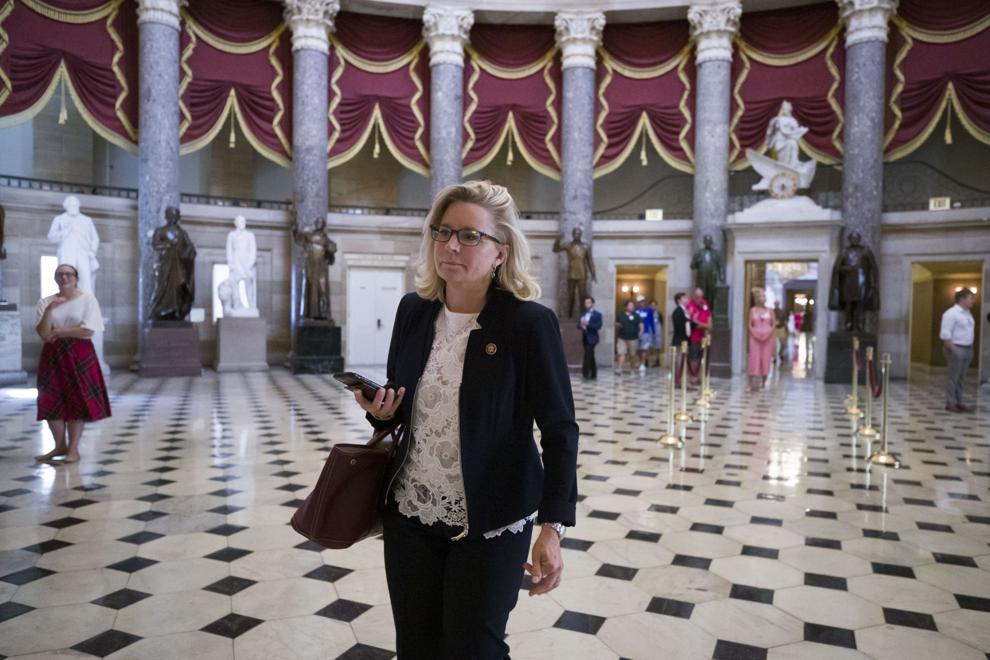 Trump Impeachment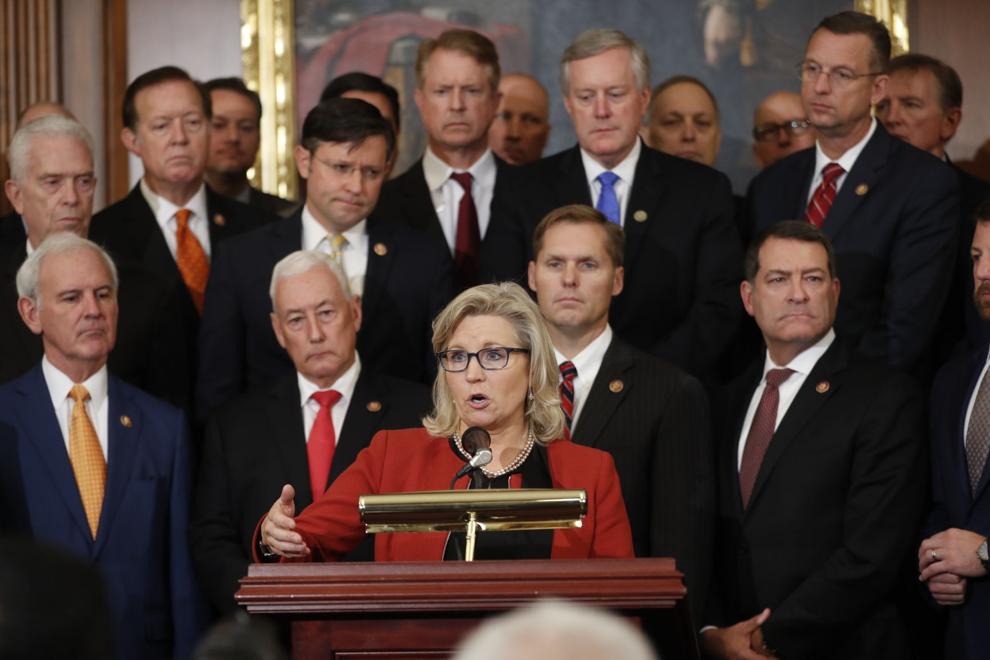 Cheney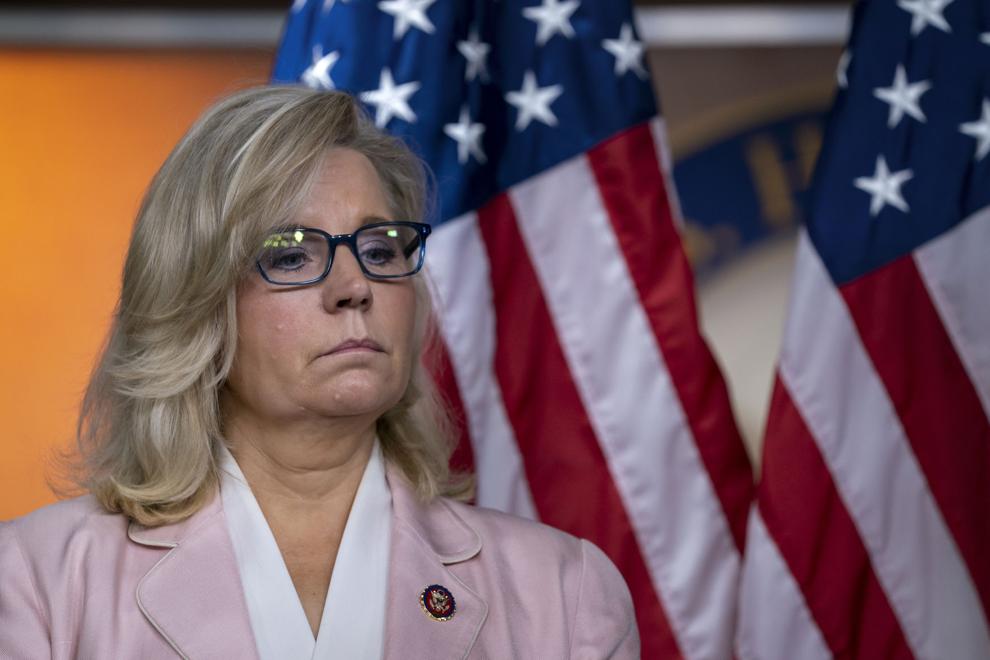 Trump Impeachment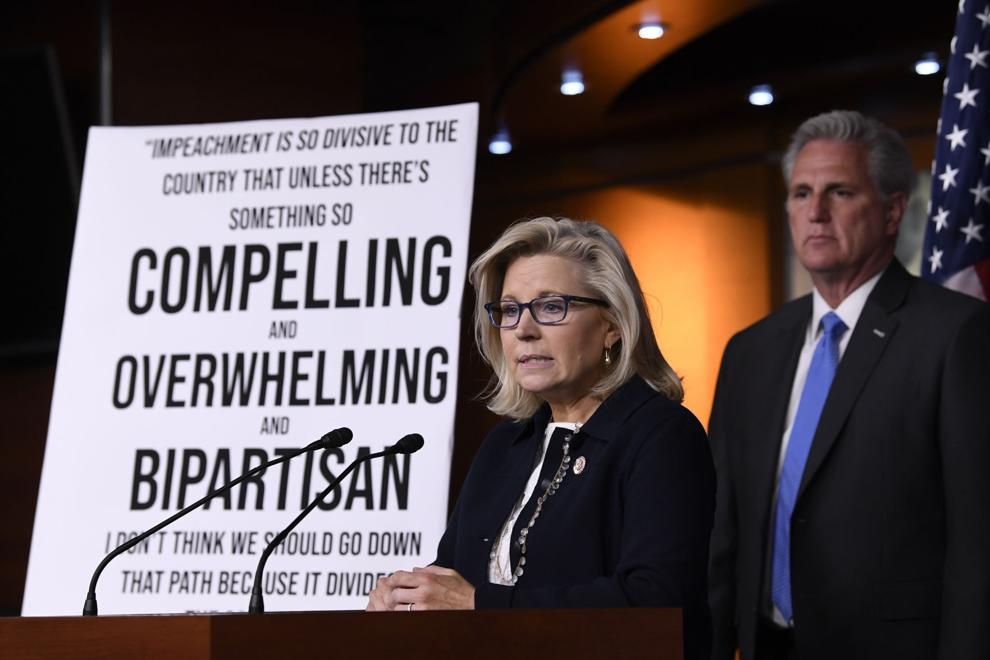 House Republicans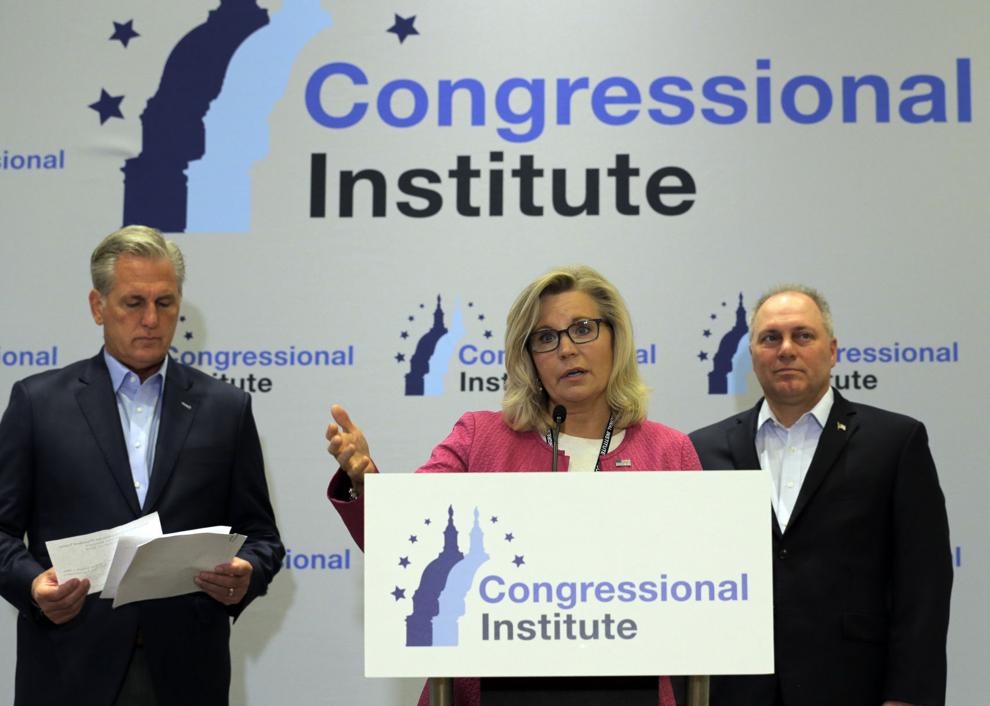 Trump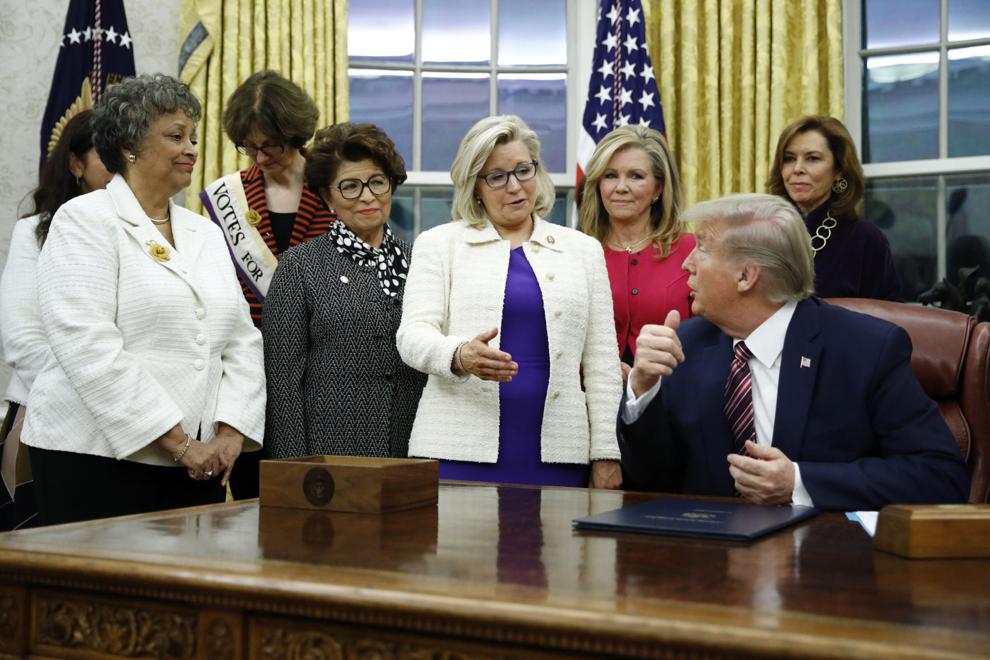 Trump Turkey Pardon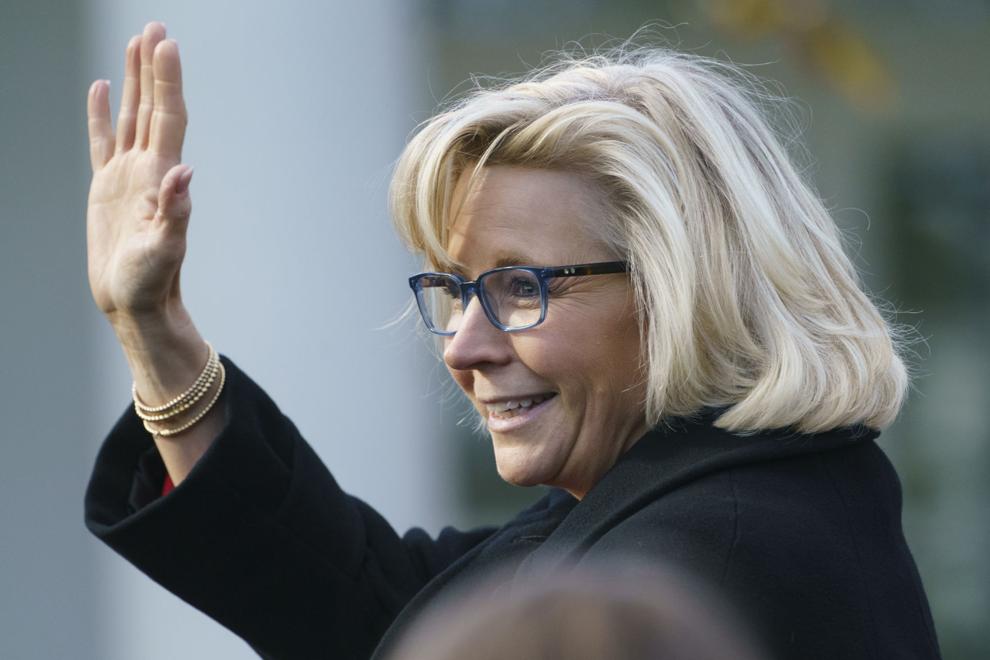 Cheney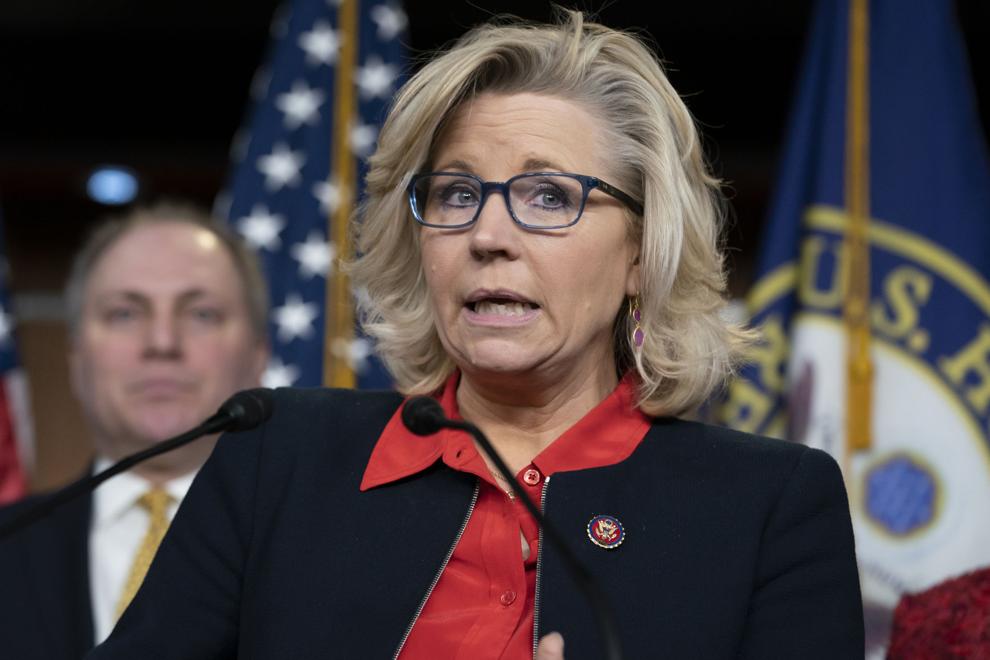 Rep. Liz Cheney
Republicans Omar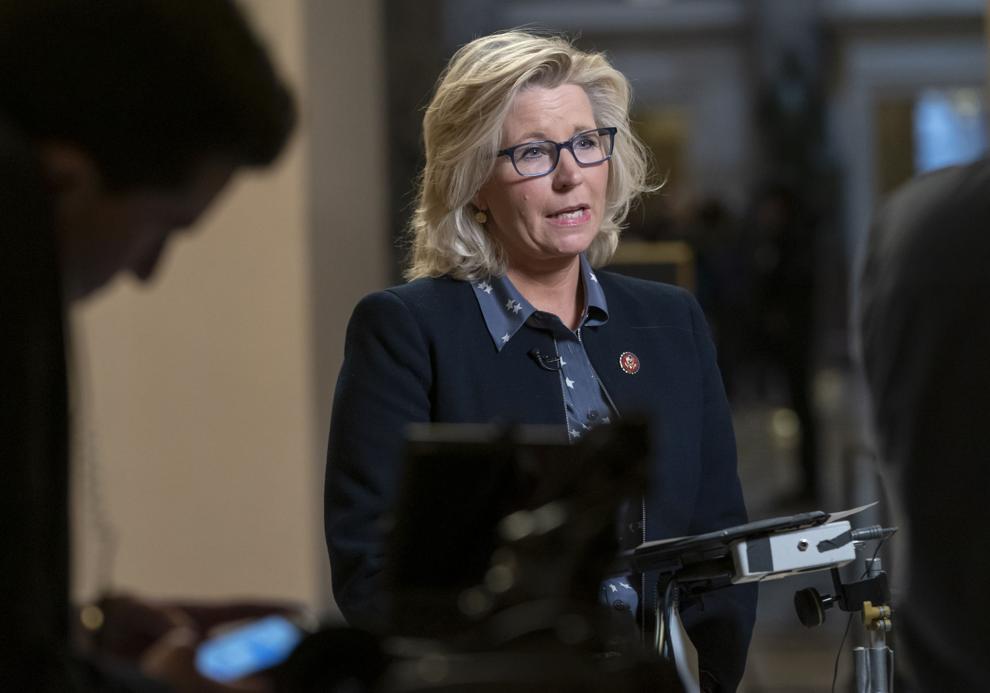 Trump Impeachment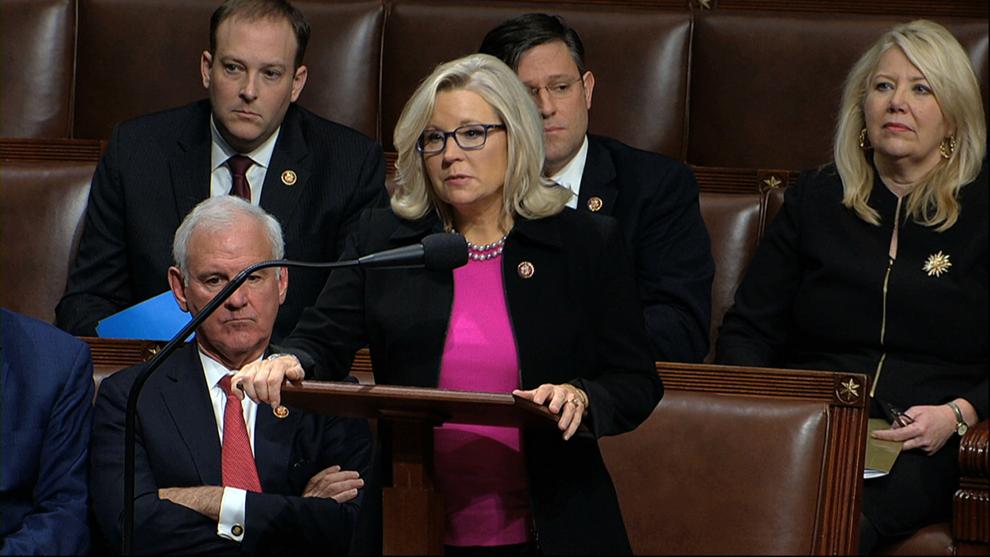 Liz Cheney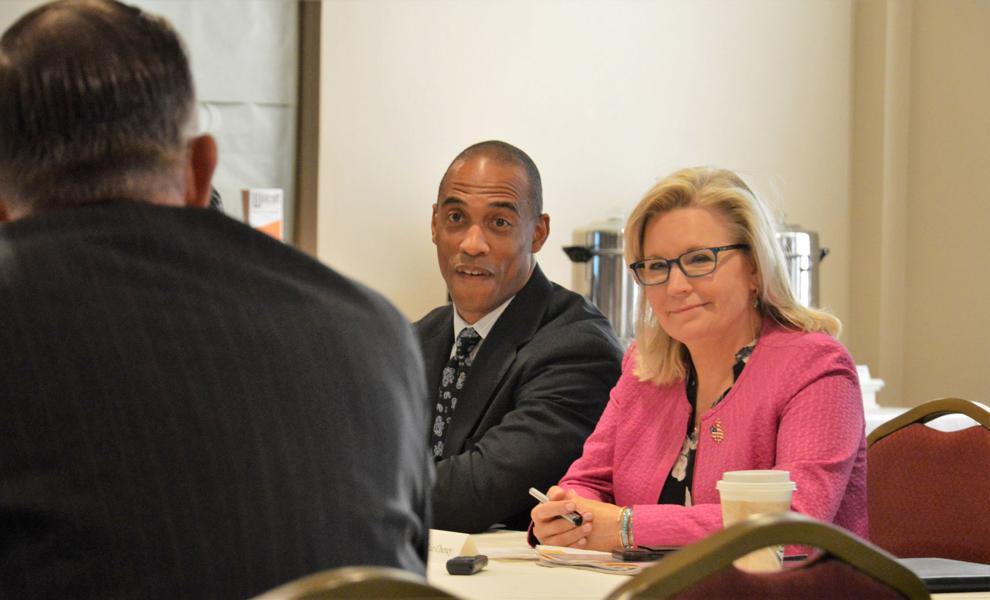 Sonny Perdue visit
Liz Cheney
Cheney
Liz Cheney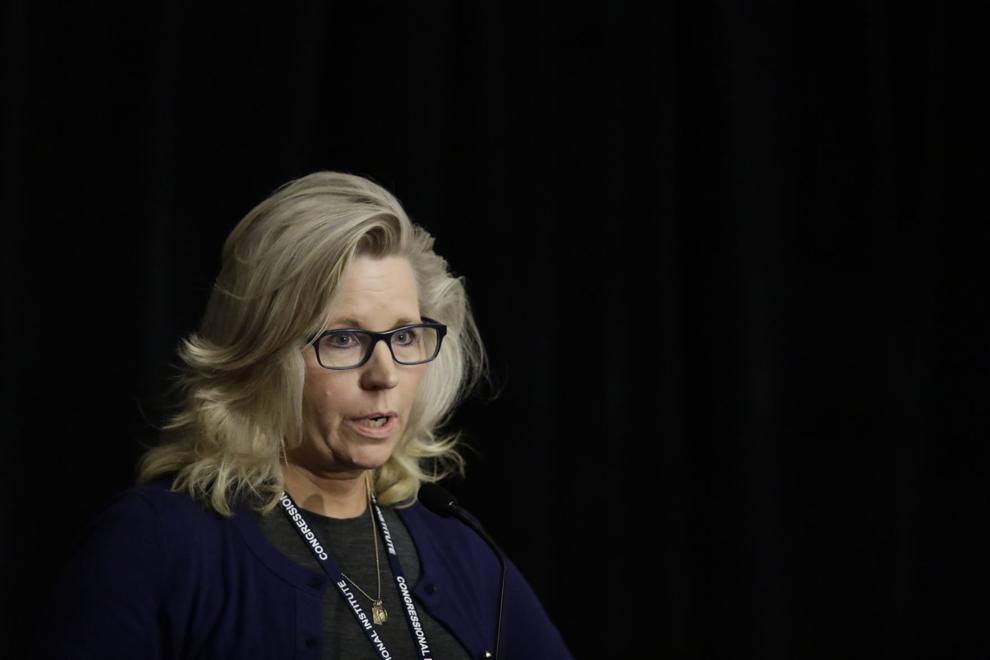 Wreaths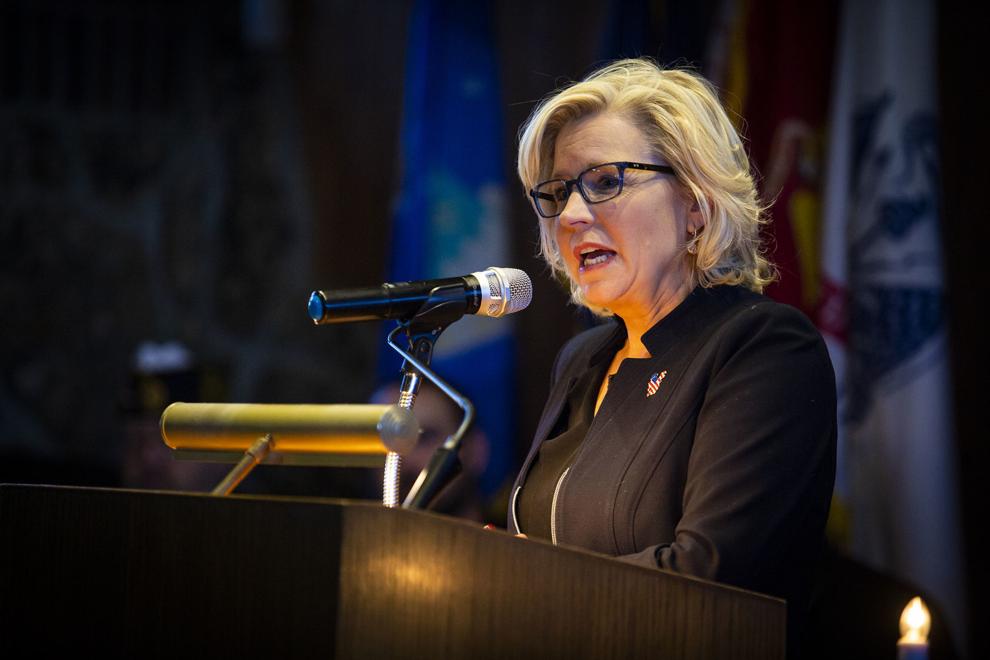 Trump, Cheney, Zinke and Barrasso
Liz Cheney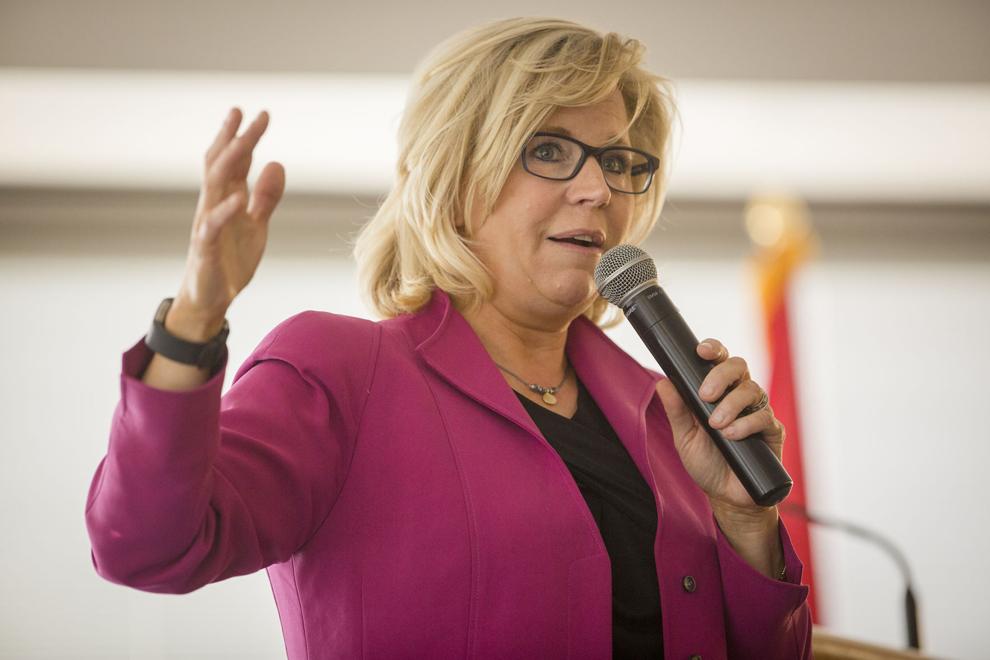 Liz Cheney and Donald Trump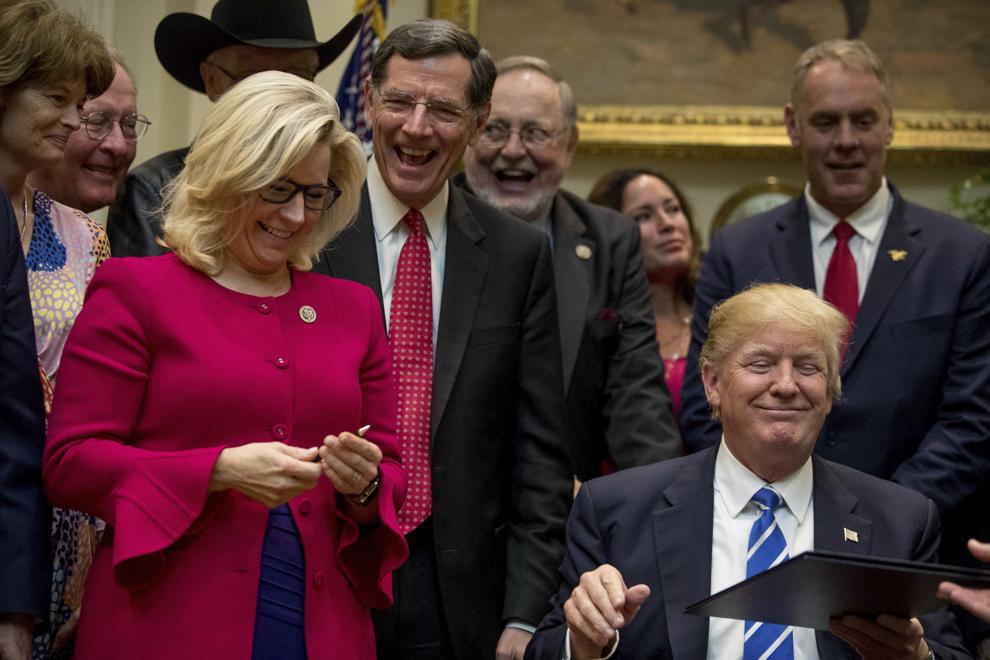 Liz Cheney Visit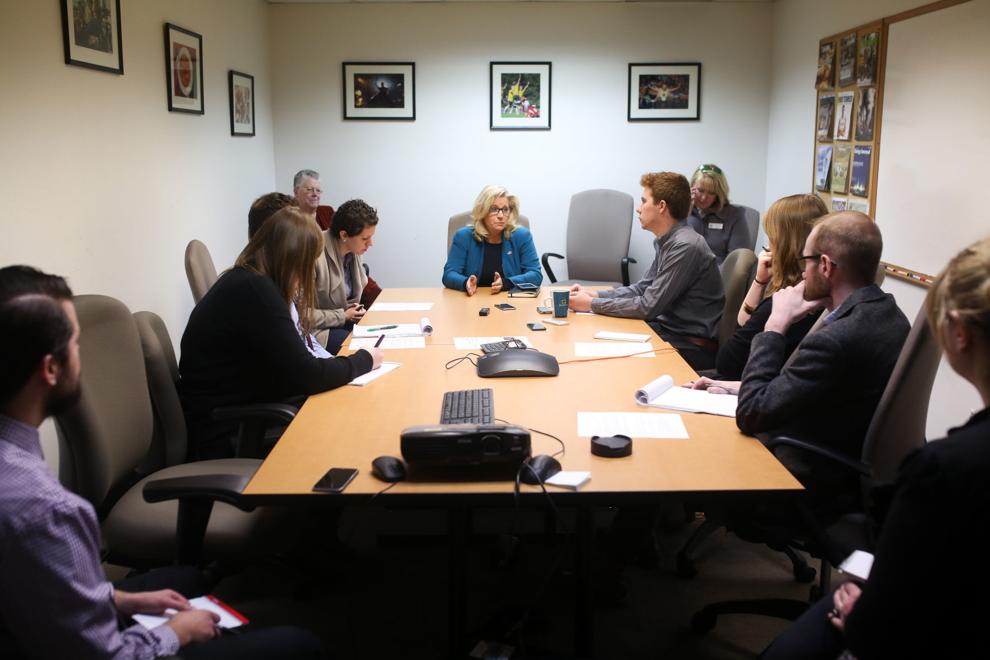 Liz Cheney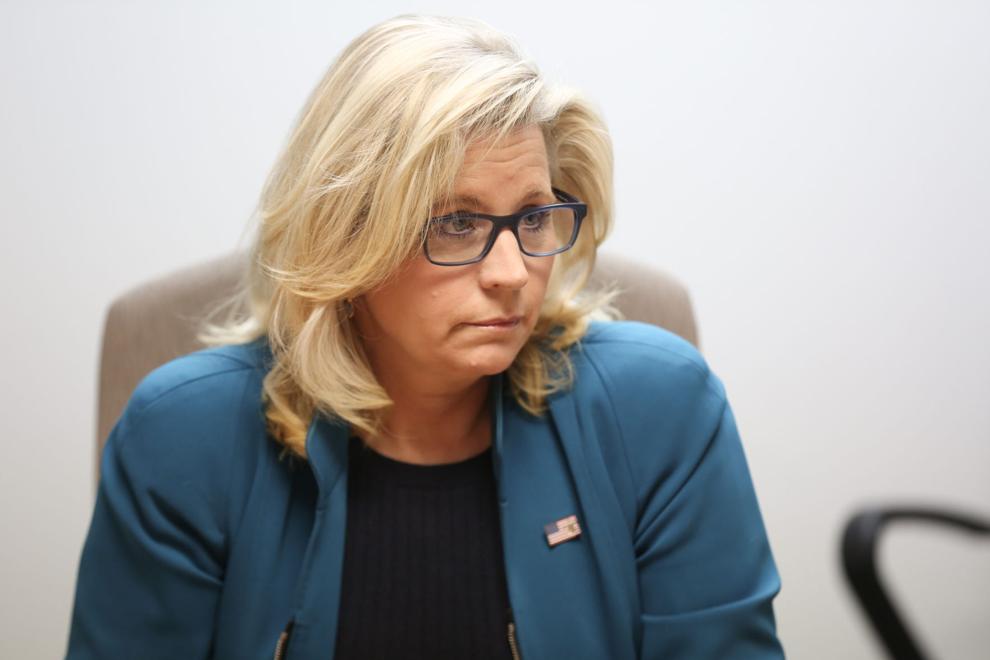 Election Night 2016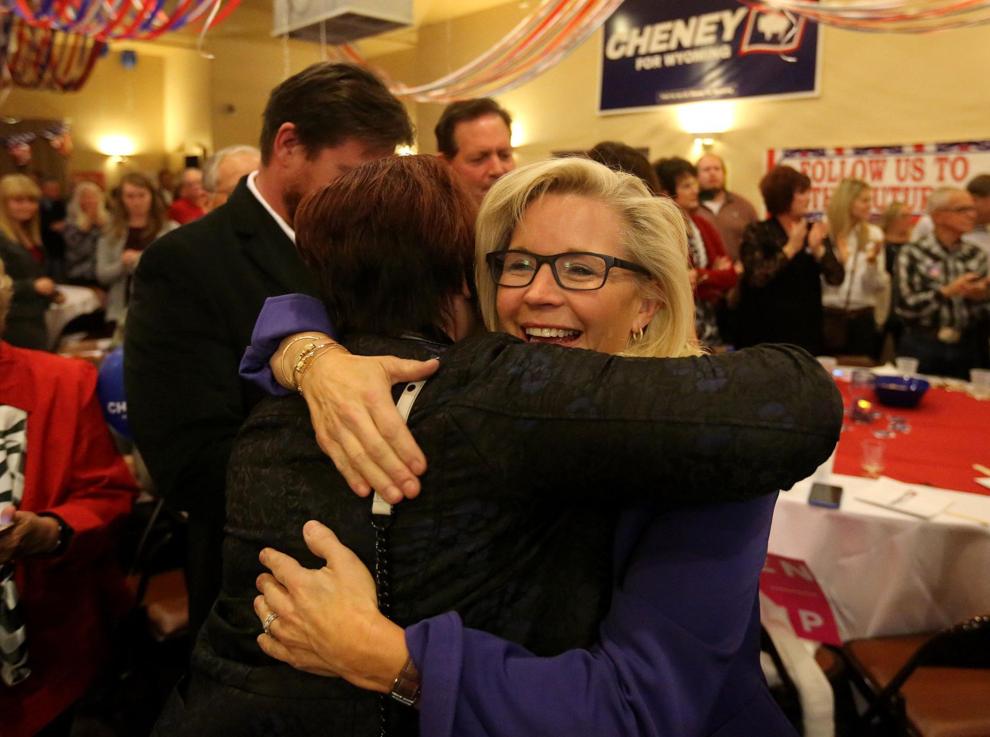 Cheney Swearing In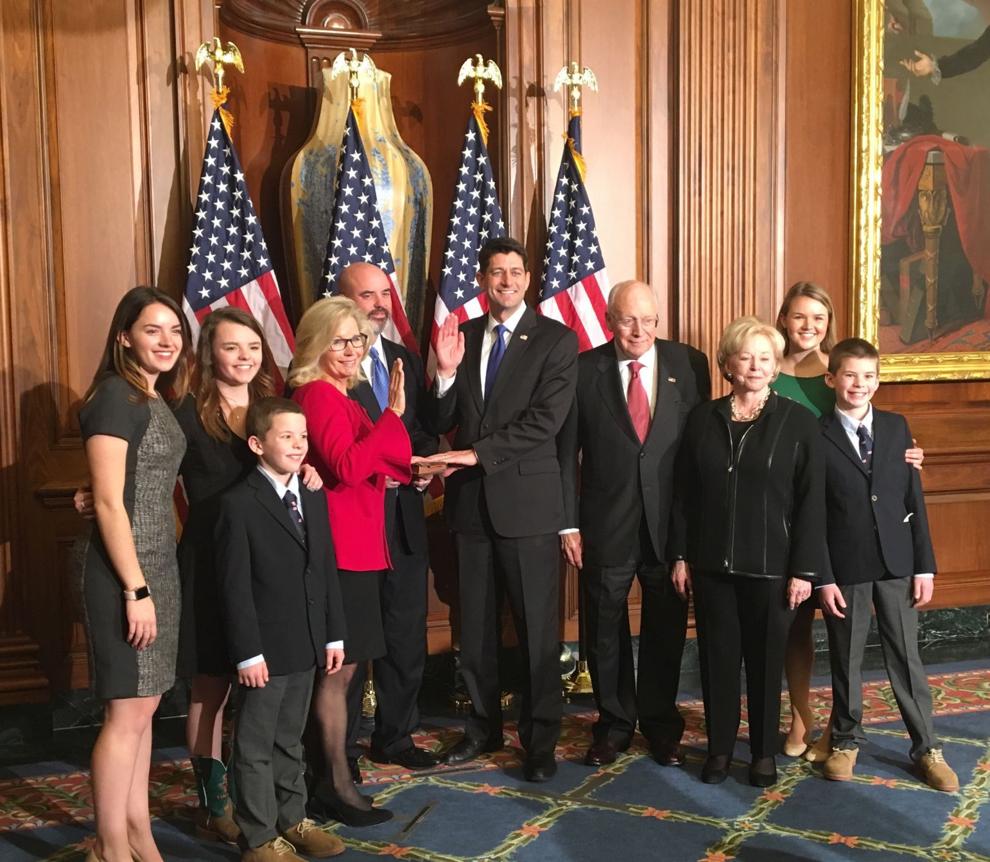 House Debate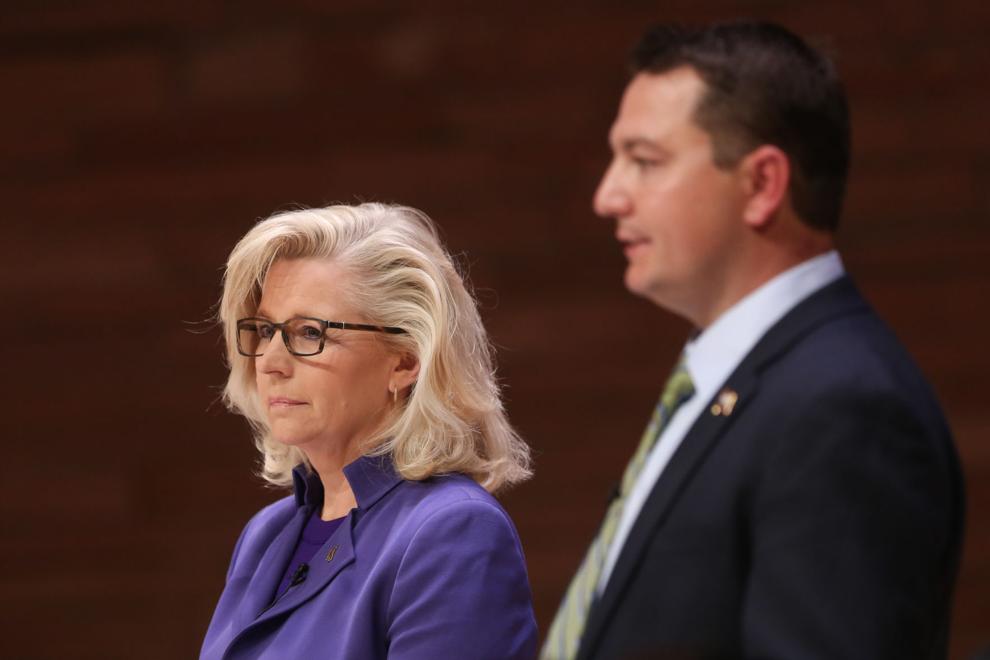 House Debate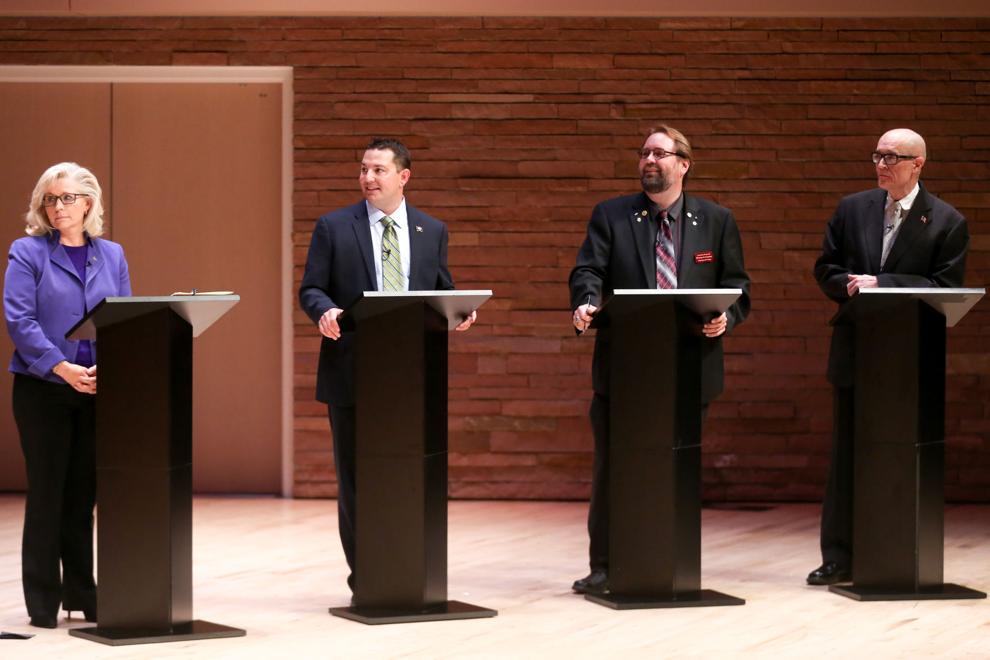 Dick Cheney, Liz Cheney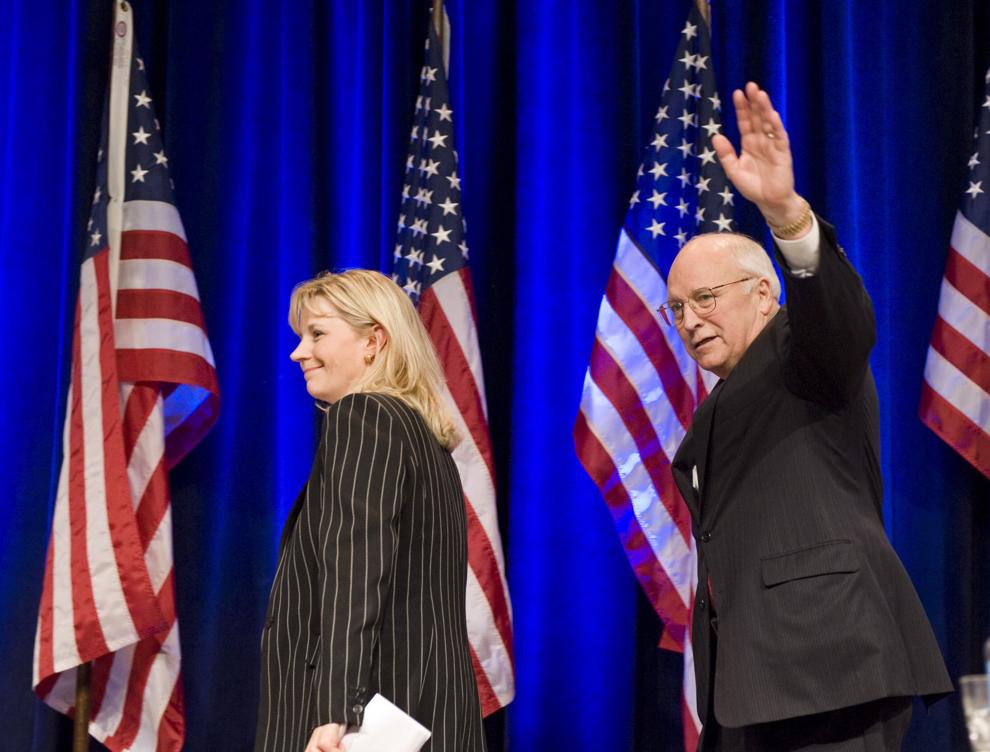 Republican U.S. House Debate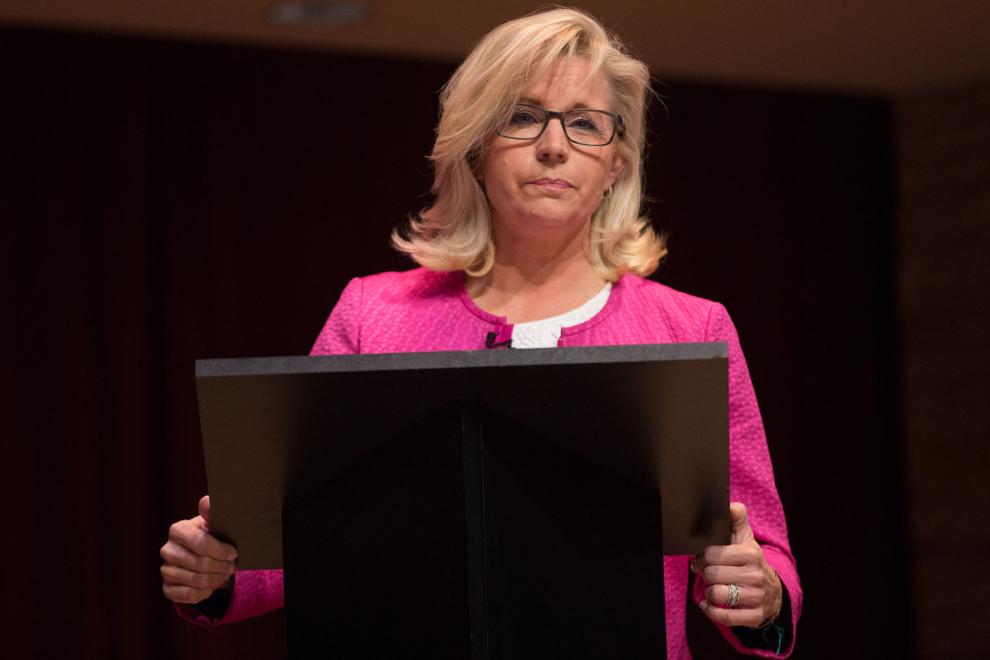 Republican U.S. House Debate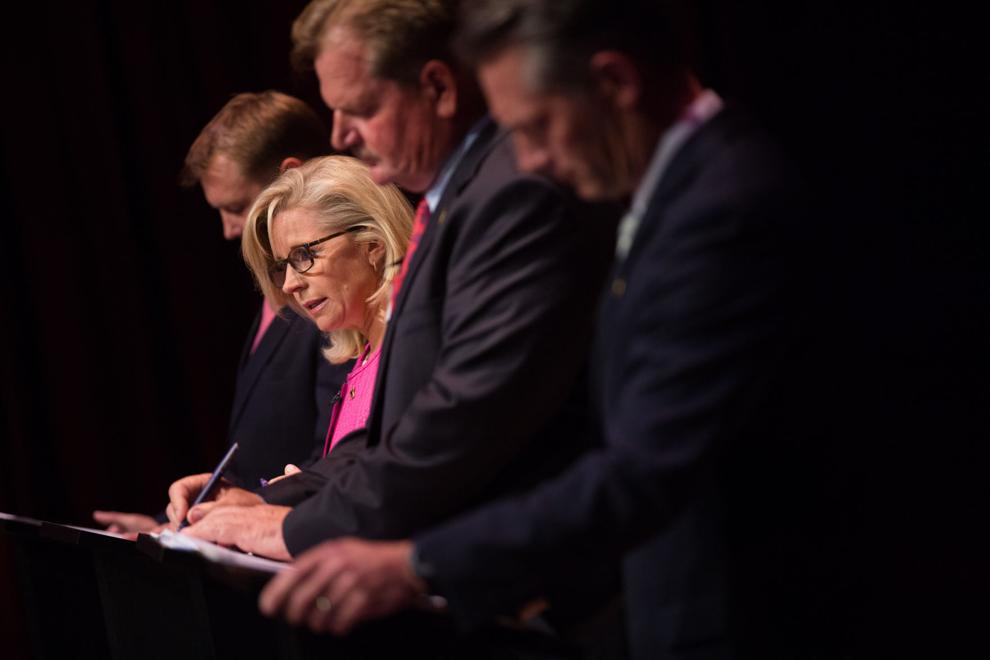 Liz Cheney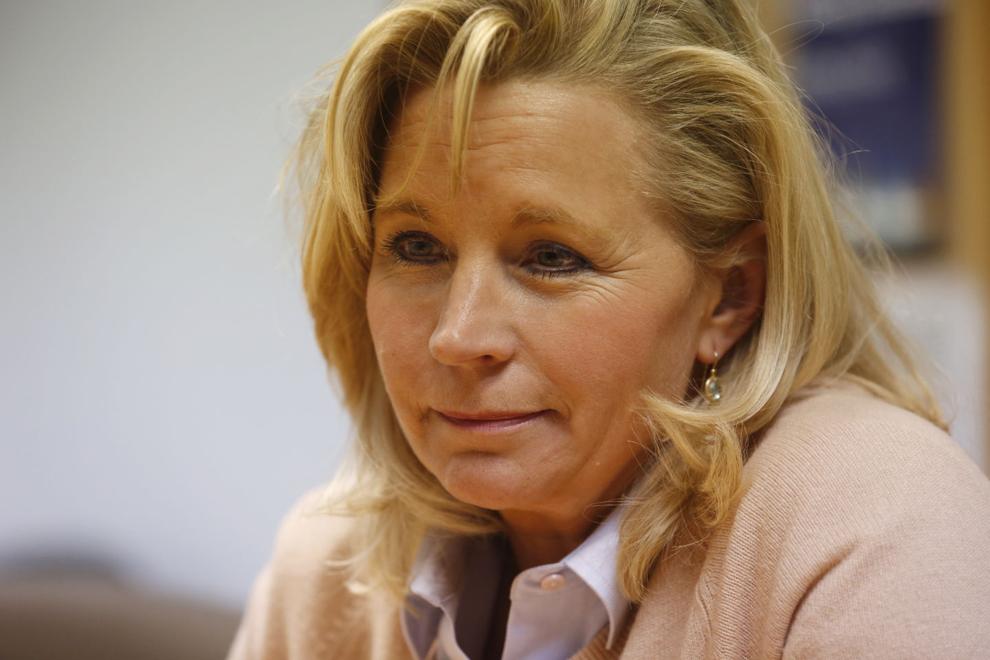 Liz and Dick Cheney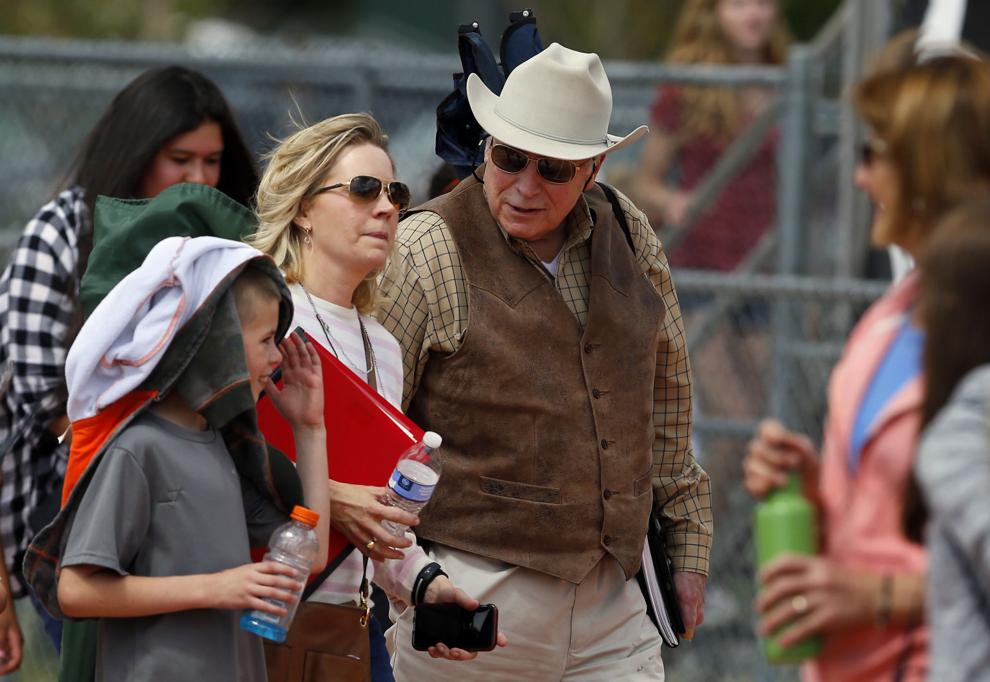 Liz Cheney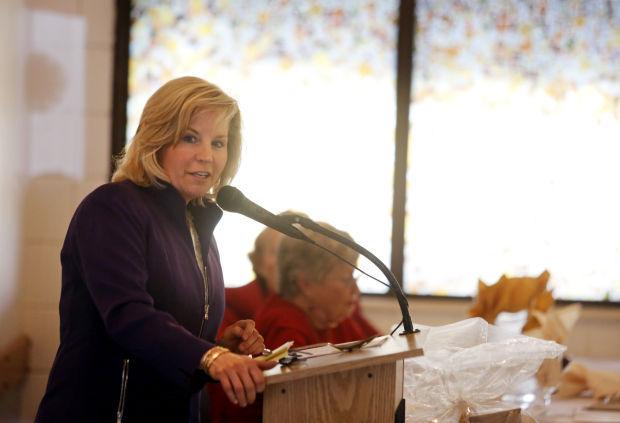 Republican Split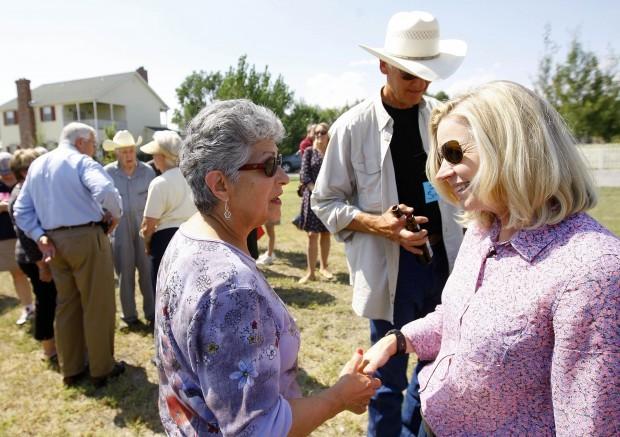 Liz Cheney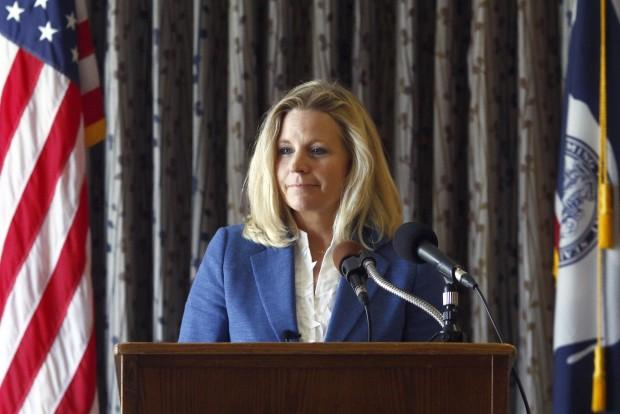 Dick Cheney, Liz Cheney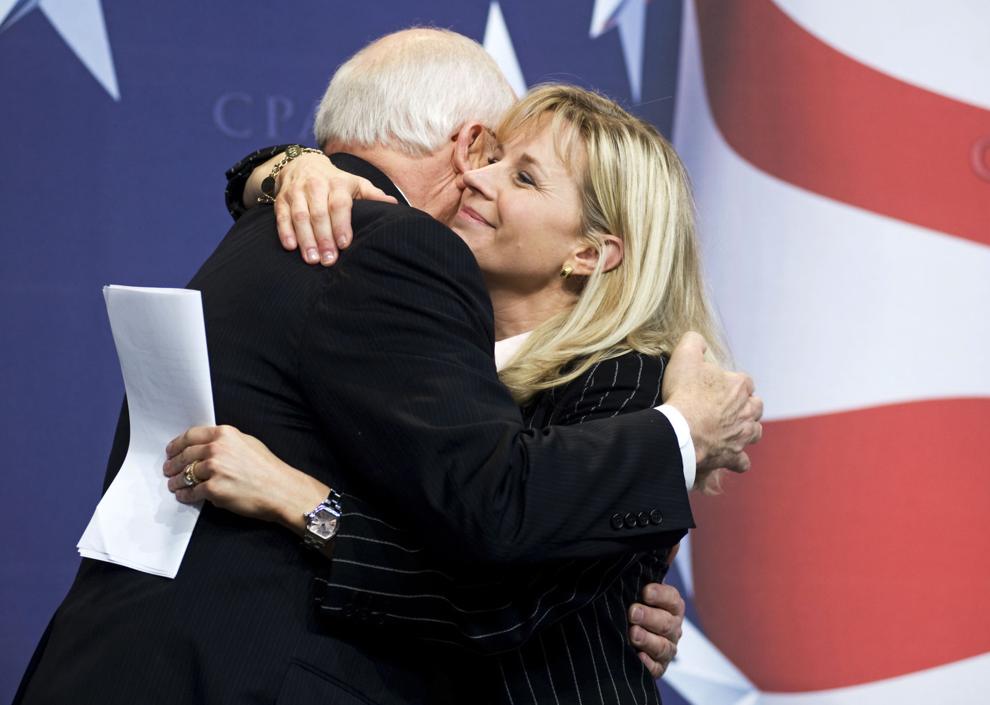 Cheney Senate Announcement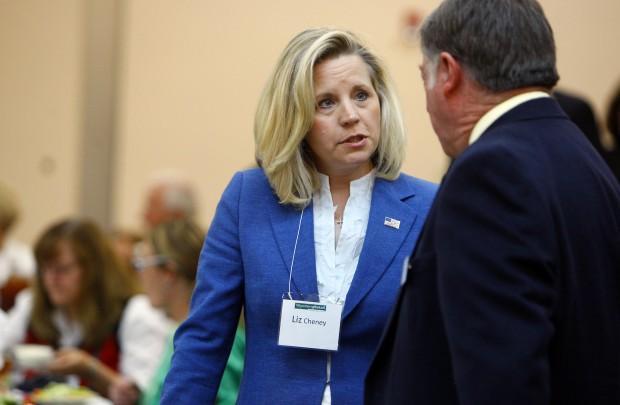 Liz Cheney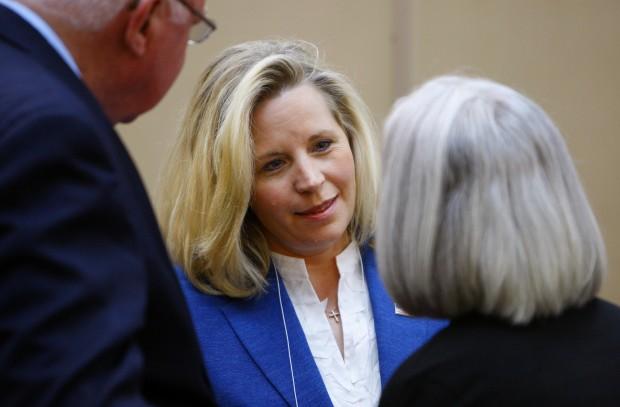 Liz Cheney