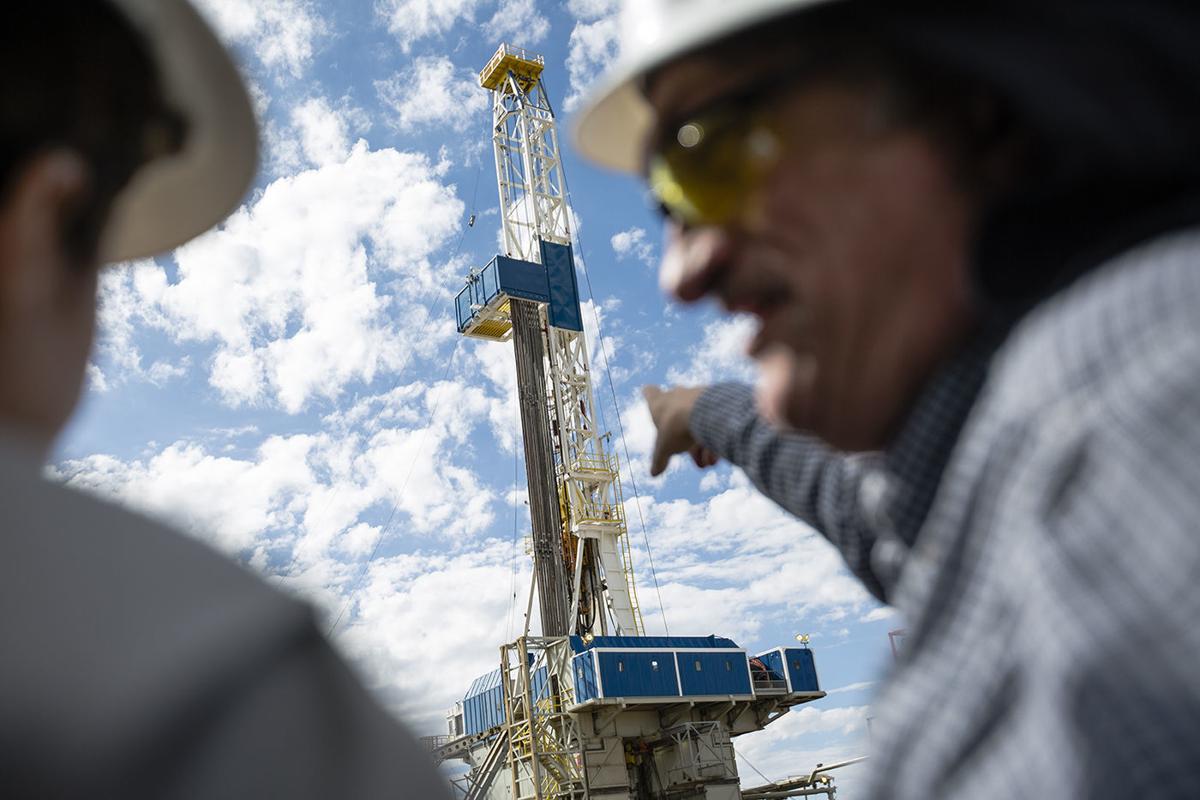 Gov. Mark Gordon's proposed budget for the next two years will remain balanced despite a more than $70 million reduction in revenue projections since October, the state's top budget officer said Friday.
According to new numbers presented to the Legislature's Joint Appropriations Committee this week by the state's Consensus Revenue Estimating Group, the Legislature will have just $12 million to play with in its upcoming budget, primarily due to significant markdowns in natural gas prices and a subsequent drop-off in sales tax revenues.
The reduction in projected revenues over the next two years — somewhere in the ballpark of $75 million — will leave the budget proposed by Gordon late last year effectively balanced. However, it will eliminate most of the flexibility offered to the Legislative branch in that budget proposal, which included roughly $70 million in "buffer" funding to allow the state to offset future declines in revenues.
Any other expenditures beyond that in the upcoming budget would likely have to be funded by two mechanisms: an increase in taxes or dipping into savings, CREG co-chair and Budget & Fiscal Administrator Don Richards said.
"You're essentially right at balanced — just barely — on a $3 billion budget," he said.
You have free articles remaining.
While revenues were projected to decline almost across the board, the biggest impacts are anticipated to come from declines in natural gas prices, which currently sit at their lowest point in three years. According to the latest numbers from CREG, natural gas prices are expected to decline by 35 cents from the group's projections in October under the latest report, accounting for nearly half of the anticipated declines in revenue over the next biennium.
Sales tax — which had been on a steady incline, according to numbers released by Pew earlier this week — saw a slight hit in the final quarter of 2019, due primarily to a seven-figure rebate to a single company on three years of sales and the effects of a late November snowstorm that effectively shut down the state. However, Richards cautioned that the rosy performance of 2019 driven by increased energy activity could begin to level off in 2020.
"There are some signs of a weakening economy in the state as some oil pipeline projects have been completed and drilling activities are slowing," the report read. "The Impact Assistance Payments to local governments (reducing the amount of sales and use taxes deposited to the [general fund]) have already totaled $14.0 million in the first half of FY 2020, compared to $10.9 million in all of FY 2019 and to $7.2 million in the five fiscal years combined prior to FY 2019."
Investment income — one area of uncertainty for the state heading into this year — remains consistent with October's projections, Richards said. However, traditional legs of Wyoming's revenue streams, like coal, are projected to continue their precipitous decline downward. Friday's report downgraded October's projections for coal production from 290 million tons to 270 million tons in 2020 as prices for Powder River Basin coal continue their trend downward.
However, the state's oil production is currently outpacing CREG's projections, and prices could potentially rise over the next 30 months.
"We are probably underestimating the price," Richards said.