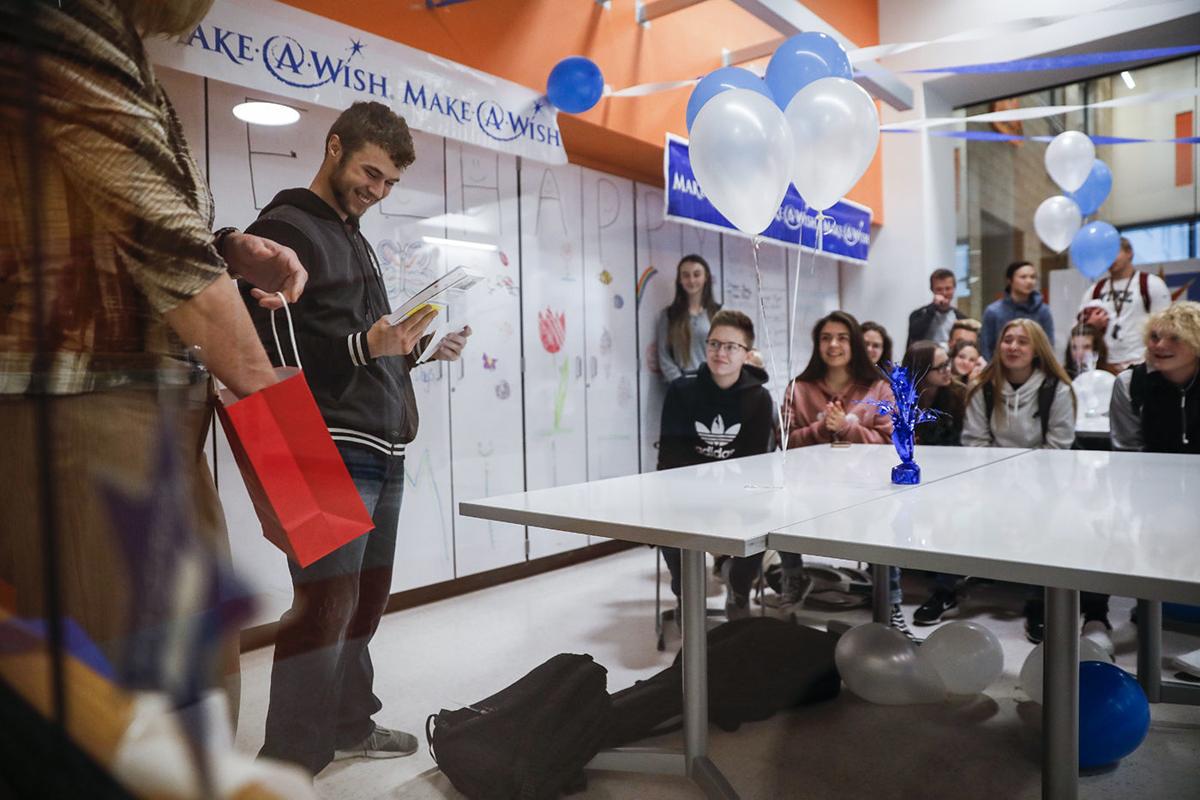 The novel coronavirus pandemic is causing significant disruptions for Wyoming's nonprofit sector, a survey of 170 nonprofits released last week shows, with the virus putting a strain on organizations' budgets and resources at a time when many communities need them most.
The survey — conducted between Monday and Tuesday by the Wyoming Nonprofit Network — shows more than half of the state's nonprofit sector is currently facing "significant disruption" from the pandemic, with more than two-thirds of all respondents anticipating serious impacts to their ability to deliver services, hold programs or events, or even pay their bills.
According to the survey, 72 percent of all respondents have some concern for their budgets due to strains on the economy, with the most common concerns including the possibility of decreasing services, maintaining staff levels or having to close their organizations. At least one organization, Make-A-Wish Wyoming, has already seen disruptions, postponing all wishes involving large gatherings or travel, which constitute 77 percent of all wishes granted, according to a news release from the organization.
The scope of the survey — whose respondents cover everything from health and human services to arts, culture and animal rescues — helps illustrate the breadth of some of the universal challenges faced by all areas of the economy, said the nonprofit network's Executive Director Jody Fields, that extend to the more than 14,000 workers currently employed in the state's nonprofit sector.
And the issue could be big: According to a 2016 survey conducted by the network, more than three-quarters of the state's nonprofits get by on annual budgets of less than $100,000.
"It's going to impact everybody," she said in an interview on Thursday. "Not only from a service standpoint, but an economic standpoint, nonprofits will be impacted greatly."
These concerns come at a time when many organizations — like food banks or nongovernmental health care organizations — are playing a critical role in softening the worst impacts of the pandemic. Nearly 40 percent of all respondents anticipate an increase in need during the crisis, which could present challenges for organizations funded largely by donations, grants and matching funds from state and local governments.
At a time when the roles those organizations play in supplementing government services has been escalated, increased demand from the public — as well as an uncertain financial future — has caused some anxiety, particularly as the strain limits the time available for one of the most critical aspects of nonprofit work: applying for grants.
"Depending on what kind of nonprofit they are, there are some specific challenges," Fields said. "Obviously, some are basic human needs — providing food and shelter and health services — that are heavily taxed and strained right now. They run off pretty narrow margins anyway, so trying to meet demand is really challenging for them right now."
Other issues could include a drawdown in volunteerism due to the virus — particularly among older, at-risk volunteers — and access to technology as workers increasingly move to telecommuting.
"There may be some who could work from home, but they just don't have the IT or the infrastructure to do that," Fields said.
In compiling the survey, nonprofits underlined a number of recommendations they feel could help bolster their work during the coronavirus outbreak, including widening eligibility for small business loans to extend to their sector and cutting some of the red tape involved in receiving donations. Some of it is as simple as encouraging private citizens to donate to their favorite nonprofit, including organizations like food banks, those that deal with rent and utility services, nonprofit medical clinics, and animal and homeless shelters.
The report, while outlining some of the concerns facing the state's nonprofit sector, was not all doom and gloom, however: Fields said if anyone is to take anything away from the survey, it's that nonprofits play a vital role in their communities and are willing to do whatever it takes to exist during the current crisis.
"They're resilient as well and very innovative and know how to work on very narrow margins," Fields said. "Right now, they're just trying to figure it out."
Concerned about COVID-19?
Sign up now to get the most recent coronavirus headlines and other important local and national news sent to your email inbox daily.