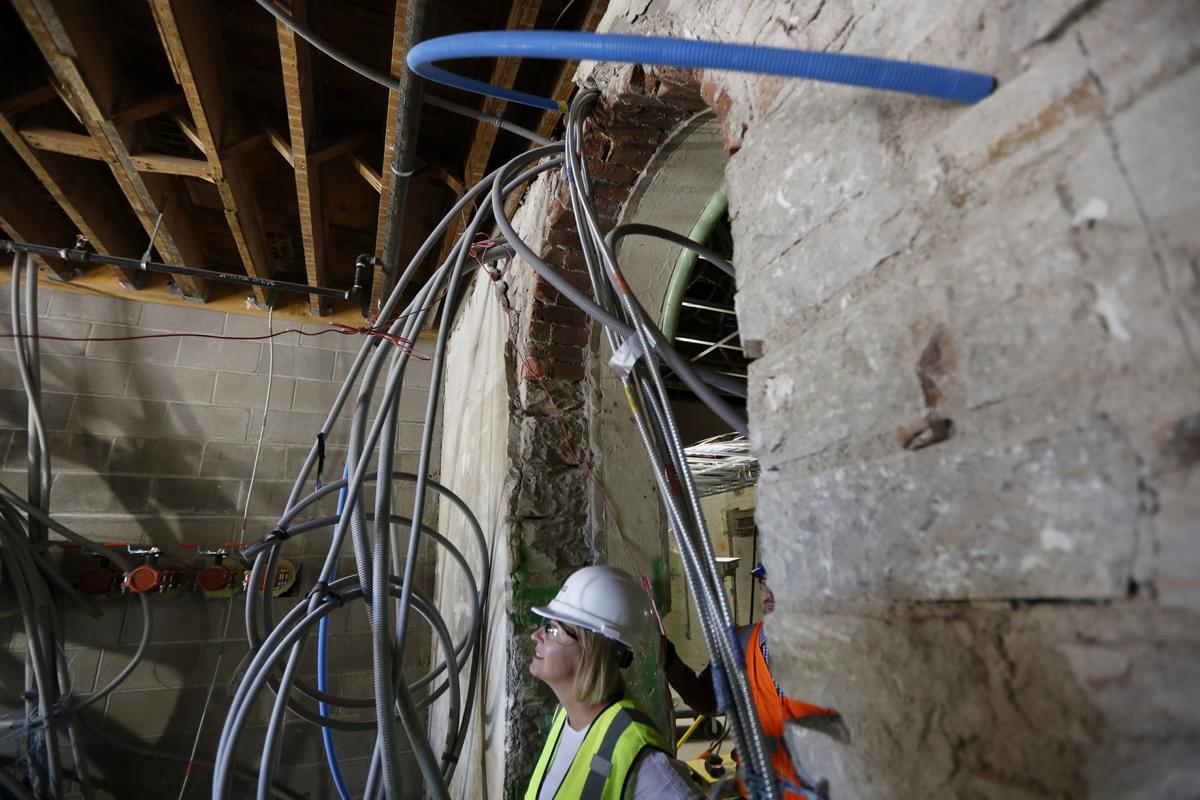 The director of Wyoming's Legislative Service Office — the department that does back-end research for lawmakers, drafts bills and amendments, and provides a plethora of other services to lawmakers — says that the department's high workload and limited staff is having detrimental effects on its ability to function at peak efficiency.
Matt Obrecht, a nearly 10-year veteran of the office, told the Star-Tribune last week that increasing demands on his office have led to the outsourcing of research work that could be done in-house, while creating a backlog on his office for attorneys who are oftentimes working outside their fields of expertise.
Over the past three years, the office's 39-person staff has had to handle an average of 132 numbered bills each interim, up from an average of about 100 over the previous decade, addressing a range of sophisticated subject matters. Often, those bills were submitted by lawmakers with assistance from an outside source — usually a lobbyist or another industry group — with an intimate knowledge of the field, which the LSO then must attempt to match.
"Our staff attorneys are not subject matter experts on tax law or, say, environmental law," Obrecht said. "We know legislative procedure and try to take complex subject matter from an outside source and try and make it work within the legislative process."
Part of the problem lies with the size of the office's staff. Wyoming consistently maintains one of the nation's smallest legislative support staffs, which limits the variety of expertise the agency can maintain in-house and has forced them to consolidate positions to cover multiple functions. For example, Obrecht pointed to the office's recent work on a bill proposing a state corporate income tax.
"We'll be talking about the corporate income tax and won't have a tax attorney on staff," he said. "We'll have one accountant, and his primary focus is on state finances, not corporate taxes. We do the best we can."
The last few years have been particularly stressful. In 2015, Obrecht said, the office lost a half-dozen people to retirement who had such large stores of institutional knowledge that the office was suddenly overwhelmed.
"With their institutional knowledge, they could take on more workload and answer more legislators' requests and questions and draft more and better bills," Obrecht said. "It would take a new staff member years to get up to that speed. So when we lost them, we really realized that we'd been running lean here for way too long.
"We could easily increase our fiscal and budget staff by 50 percent and still not meet the demand," he added.
Follow politics reporter Nick Reynolds on Twitter @IAmNickReynolds