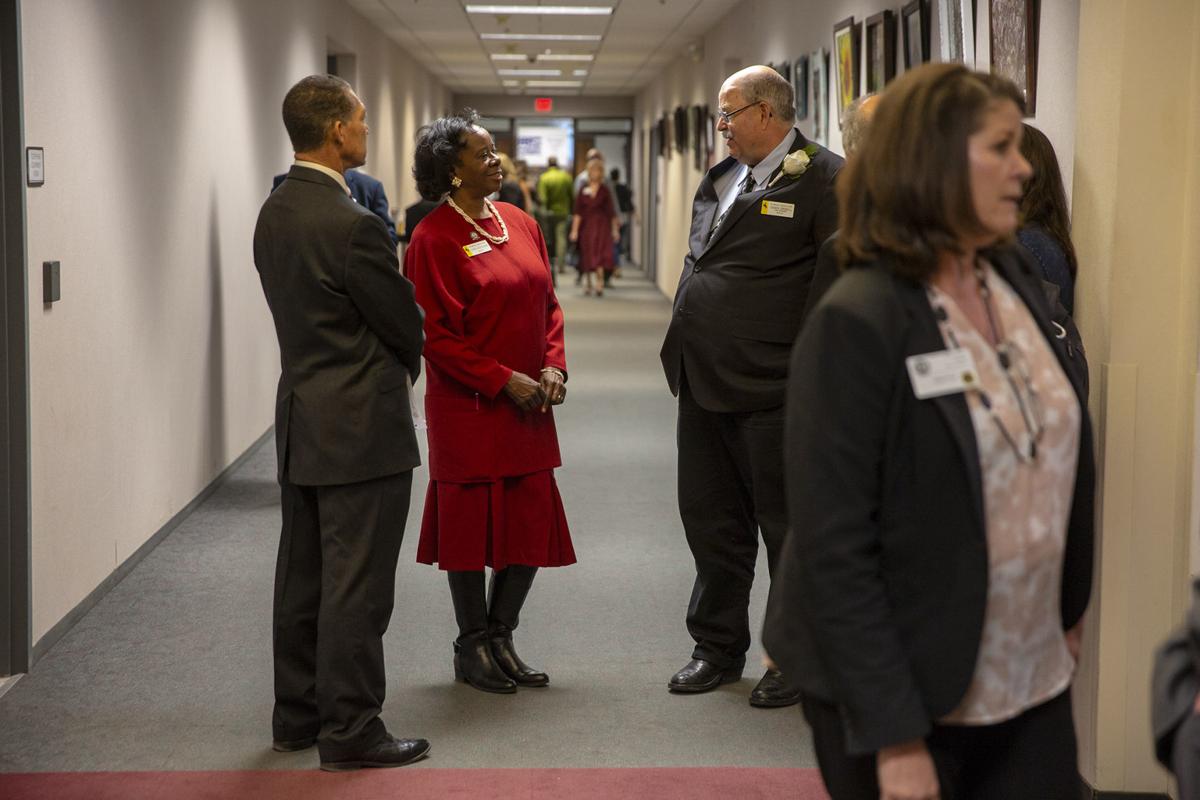 Wyoming Sen. Lynn Hutchings was lampooned by comedian John Oliver on his HBO show "Last Week Tonight" in a segment about lethal injections and the death penalty.
"I know there are different views on the death penalty," said Oliver. "Some believe it's a deterrent to crime. Some believe it's righteous justice. And some, like Wyoming state senator Lynn Hutchings, believe it's justified for the weirdest possible reason."
To begin his segment, which had nearly 400,000 views as of Monday morning, Oliver cited comments made by the Cheyenne Republican during the general session to justify her vote against a bill to repeal Wyoming's death penalty, when the senator argued "The greatest man who ever lived died via the death penalty for you and me," in reference to Jesus Christ.
Oliver questioned her reasoning.
"Your argument for the death penalty is that they got us a Jesus once, and maybe one day if we kill enough people, we'll get another one?" he said, to laughter. "We'll get a bonus Jesus? Let's just keep rolling the dice, papa needs a new pair of Jesuses."
Oliver then goes on to cite several studies exploring the death penalty, highlighting a Brennan Center for Justice Study showing that the death penalty is not an effective deterrent against crime and is often more expensive than actually keeping individuals in prison.
Hutchings has drawn a substantial amount of negative, national media attention for comments she made during the legislative session. In addition to her pro-death penalty comments gaining the attention of numerous national outlets back in February, Hutchings was also cited in publications like the Huffington Post for an incident where she allegedly made comments to a group of teenagers outside of the legislative chambers that compared homosexuality to bestiality and pedophilia. She denied making the comparison, but the teenagers told journalists she did.
Wyoming Equality, a LGBTQ rights group, filed a complaint over the incident. However, the result of the complaint is not publicly known because the Wyoming Legislature's Management Council, which considered the matter, keeps private complaints against individual lawmakers.
Follow politics reporter Nick Reynolds on Twitter @IAmNickReynolds
Get Government & Politics updates in your inbox!
Stay up-to-date on the latest in local and national government and political topics with our newsletter.