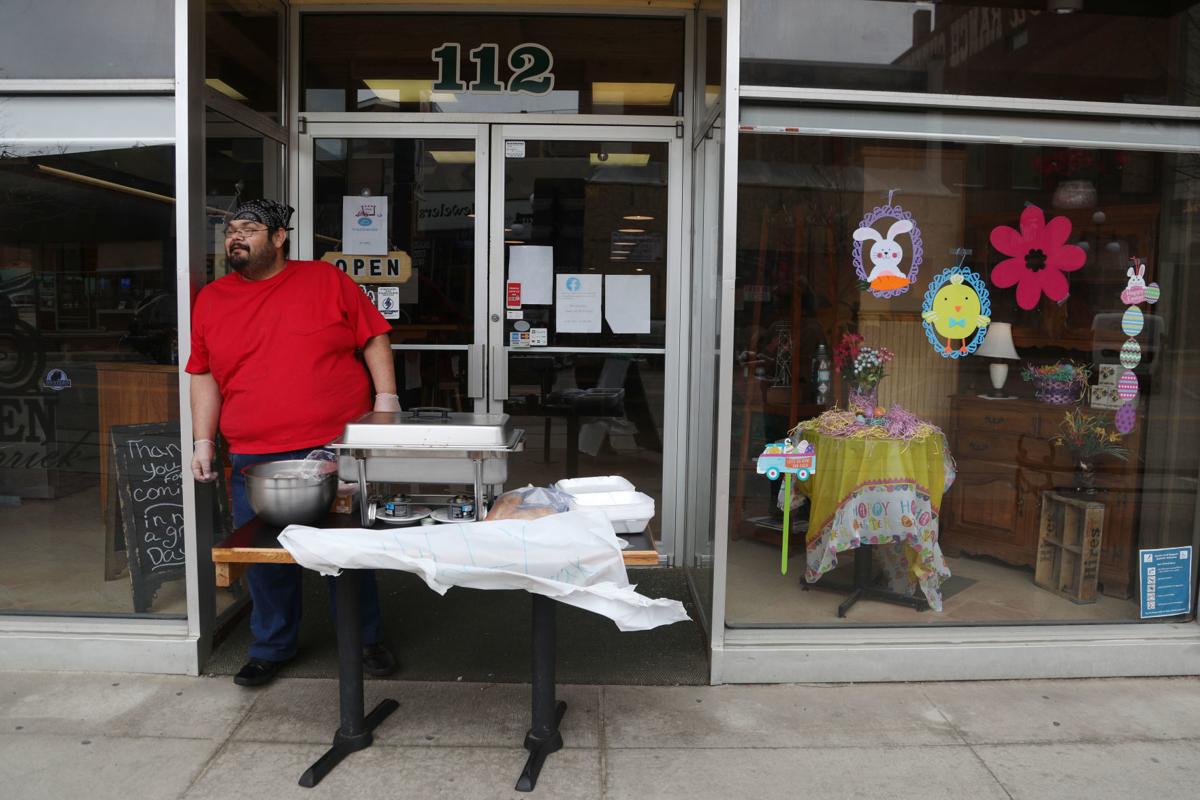 The businesses lining the main streets of Wyoming speak volumes about the communities they inhabit.
Successful restaurants reflect the tastes of the local residents. Retailers, and the wares they carry, often resemble the demographics of a community. Art galleries, music shops and others can indicate the existence of tourist traffic and a creative class that provides a steady stream of foot traffic. Rows of occupied storefronts provide something else as well, inspiring feelings of security toward the future and a sense of a community's prosperity and viability.
"That's what we're about, that person-to-person connection," said Ash Miller, a sales associate at Wind City Books in downtown Casper. "You don't really get that from Amazon or those other big sellers — that human connection."
While Wind City Books has elected to stay open during the pandemic, their business model has changed slightly in the recent weeks. They've stopped serving coffee — one of the added touches of the bookstore — due to difficulties in the simultaneous handling of money and preparing beverages. Their operating hours have changed, now ending at 4 p.m. instead of the usual 6 p.m. And, as people continue to self-isolate in their homes, foot traffic to the store has slowed as well.
Despite the challenges — and some decline in business due to the lost foot traffic — Wind City is still earning money and selling books, with loyal customers and even new ones going out of their way to patronize the store.
After Wind City's owner, Vicki Burger, posted a long message to the store's Facebook page outlining some of the changes, the store has seen an uptick in online sales, Miller said, while customers have proven willing to shop online before coming down to the store to buy. Sales associates have even hopped on the phone with prospective customers to offer the same recommendations and suggestions they would to any other customer, allowing buyers to pay over the phone and pick up their orders curbside — similar to what restaurants around the country have done.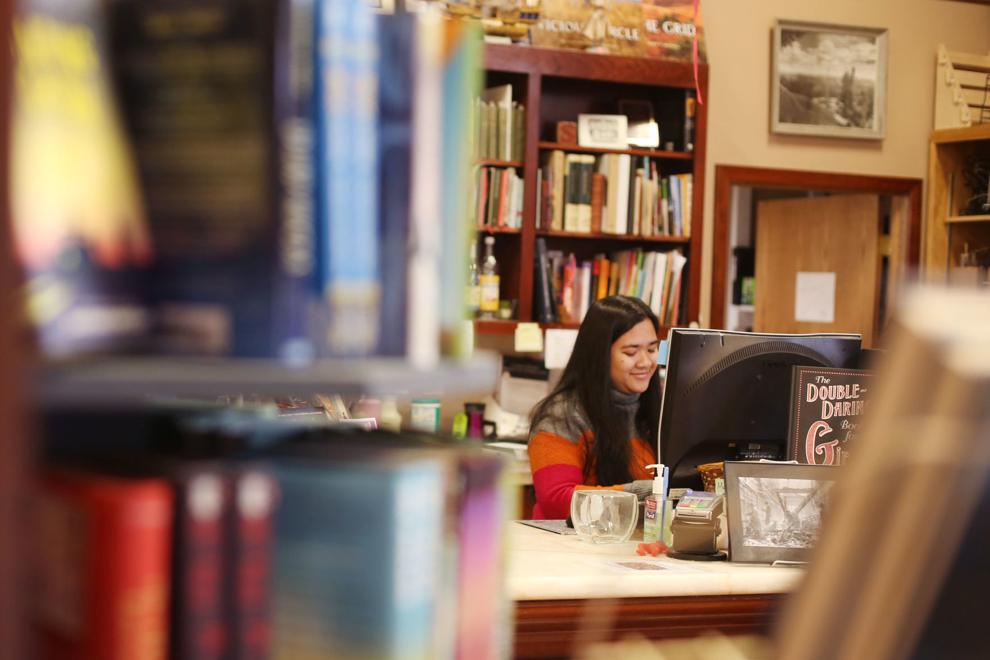 "We're not supposed to have that connection now, so we have to do it at a distance," said Miller. "But we still have that connection."
Learning to adapt
Across the state, other businesses are learning to adapt to the change as well, in some cases even looking to the necessary act of social distancing as a trend to help encourage new ways to keep cash flow churning. In Platte County, the local chamber of commerce has taken to harnessing the power of social media to promote local businesses through online sales and special events like a "bear hunt," where families were encouraged to walk around town to find teddy bears in the windows of local businesses and share their images on social media with a special hashtag.
In Laramie County, Visit Cheyenne — the capital city's tourism division — has used social media to great effect as well, encouraging people to take photos of themselves patronizing small businesses by carrying out meals, buying gift cards to keep cash flow up or by social distancing through games like "social distance bingo," where participants would be entered to win prizes.
The thinking is simple: It's easier to rejuvenate a struggling business than resuscitate a dead one.
"We want to get folks to follow the protocols in place without spreading the disease," Domenic Bravo, the CEO of Visit Cheyenne, said in an interview. "But we still want people to be shopping local and thinking local — to think about our neighbors and to keep those businesses strong, because they'll be the key for us when we come out of this."
Of course, moving online or going curbside is not a solution for everyone, and plenty of other businesses — with reduced traffic — will likely see revenues slide as well. To preserve jobs on Main Street, state and federal policymakers now find themselves facing the difficult task of creating certainty in an uncertain time. Without that, business owners have no choice but to take hold of the things they can to control their cash flow, whether it's cutting hours, reducing spending or even laying off employees.
Bridge loans
To offset some of the immediate fallout of these circumstances, the Small Business Administration has set up a lending program intended to offer employers a loan of up to $2 million that can be used to pay employees or pay rent and utilities until the worst of the crisis is over, buying firms some time to make more methodical decisions about the future.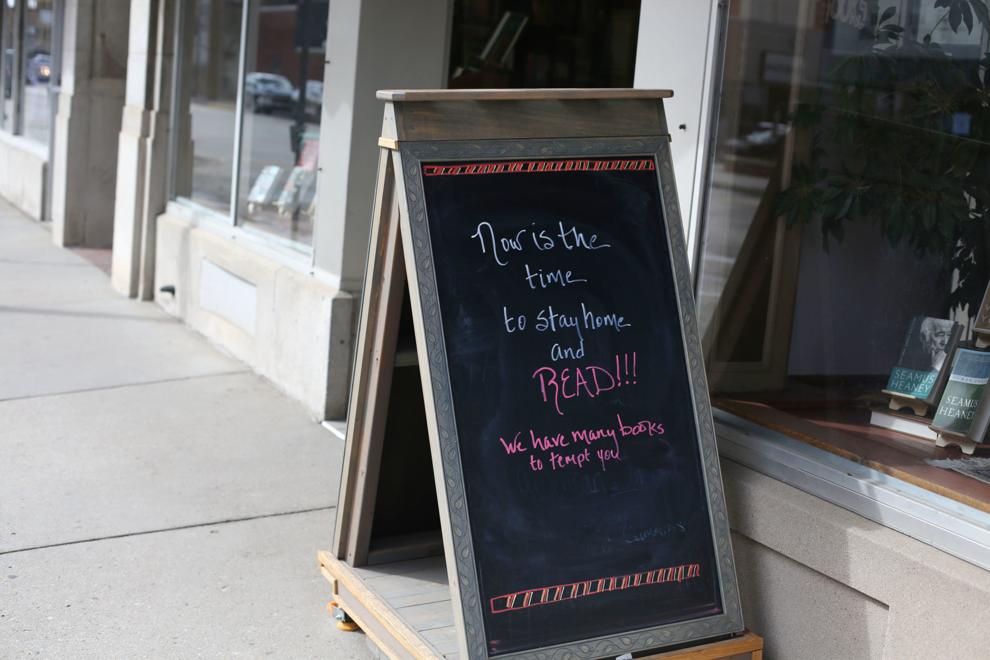 "Access to capital is a fundamental part of running a business, whether you're a dry cleaner in Rock Springs or a large organization doing global or international business in Wyoming," Cindy Delancey, president of the Wyoming Business Alliance, said. "It's so important to create a mechanism to ensure that our businesses have that access and to help them continue to employ workers and invest in their organizations."
So far, many businesses across the state have already been looking to take advantage, with Wyoming's SBA regional director Amy Lea telling the Star-Tribune that her office had been fielding calls "all weekend" seeking information and looking for other options to fund their businesses in a way that aligns with their finances or might be better suited to fill their needs.
"By taking a moment to assess the situation, you might be able to buy some time to make the very best decision they can for their business — whether that is applying for an SBA economic disaster assistance loan online or other potential options that may be available in the future," she said.
In the meantime, the state — including an Auditor Kristi Racines-led task force — has been focusing primarily on setting up businesses around Wyoming with connections to programs to provide them with a degree of certainty that COVID-19 has taken from them.
"Uncertainty is bad for business, so hopefully in a little bit folks will have a better understanding of what we'll be looking at," Delancey said. "But we'll also — most importantly — be looking toward how to keep people safe while still conducting business in a reasonable manner."