CHEYENNE — A "stand your ground" bill advanced by the Legislature on Tuesday would initially grant individuals immunity from prosecution for assault or murder if they claim to have acted in self-defense. A prosecutor would be required to convince a judge beyond a reasonable doubt that the suspect had not been acting in self-defense before a trial would be allowed.
Rep. Tim Salazar, R-Dubois, sponsored the measure and said it was necessary to allow people to act without fear when defending themselves or their families.
"I don't want to run," Salazar told his colleagues on the House Judiciary Committee on Tuesday. "I want to defend the life of my 9-year-old that I love — and that means no retreat."
Most proponents of the bill likewise argued that enshrining a "stand your ground" provision in Wyoming law would empower people to act in self-defense in ways that they currently are not allowed to.
Rep. Marti Halverson, R-Etna, said that women are unable to adequately defend themselves in dangerous situations.
"We're told to carry our keys in such a way that we can use them defensively," Halverson said. "(But) if we break the skin or poke an eye out we are liable to be arrested because we did not retreat."
Critics of the bill say that it is simply not true that Wyomingites are going to face prosecution for acting in obvious self-defense, such as when a woman is being attacked in a parking lot or a man sees a gun pulled on his young child.
"Since territorial days the burden of proof has been on the state to prove beyond a reasonable doubt that it was not self-defense," said Tom Jubin of the Wyoming Trial Lawyers Association.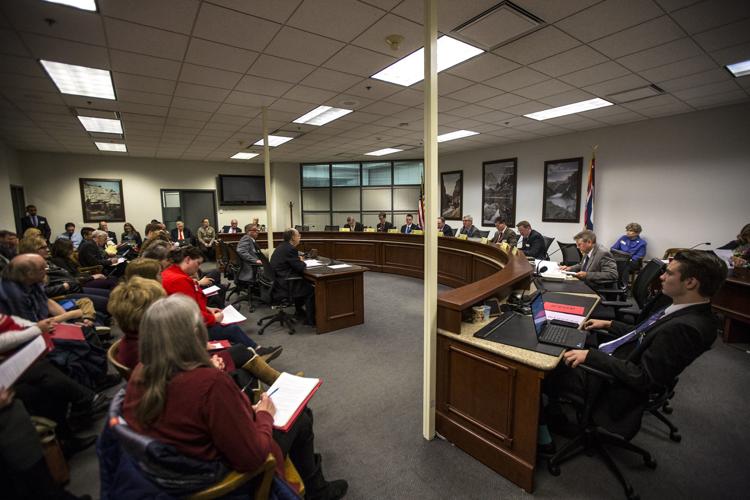 A duty to retreat?
Salazar said that Wyoming was the only western state with a "duty to retreat," a statement backed up by the American Bar Association. An ABA report from 2015 states that every western state has a "stand your ground" doctrine created either by statute or implied by case law or jury instructions.
However, in a 2013 decision the Wyoming Supreme Court ruled the "duty to retreat" is not a blanket requirement.
"The State argues that a person always has a duty to retreat before taking a life," then-Chief Justice Marilyn Kite wrote in the decision. But the court rejected that claim. Instead, it ruled that the absolute "duty to retreat" applies only to the aggressor in a conflict, meaning that if someone attacks another person and that person retaliates, the individual who started the fight must retreat.
The second application of the "duty to retreat" does apply to the victim, but is not absolute, according to the ruling. Prosecutors can argue that a defendant was not acting in self-defense if they failed to leave a situation that a reasonable person would have before acting against a potential attacker. But in situations where it would be unreasonable to expect a person to retreat before defending him or herself, Wyoming law does not require that the person do so.
A Worland man convicted of involuntary manslaughter for fatally shooting his neighbor will g…
If Salazar's bill passes, it would change the law to say that an individual never has a duty to retreat when he or she feels threatened, even if a prosecutor or jury believes that doing so would have been appropriate.
Rep. Charles Pelkey, D-Laramie, asked for examples of when a person who acted in self-defense had been convicted of a crime in Wyoming. Sen. Anthony Bouchard, R-Cheyenne, who sponsored a similar bill in the Senate, cited a recent case in Worland where a man was convicted of involuntary manslaughter for fatally shooting a neighbor who was threatening him with a gun.
However, last spring the Wyoming Supreme Court overturned that decision and ordered a new trial in the Worland case, ruling that the jury had been incorrectly told that there was always a duty to retreat "even if there are reasonable grounds to believe there is imminent danger of death."
The court called those instructions to the jury both wrong and a "clear transgression" of previous case law.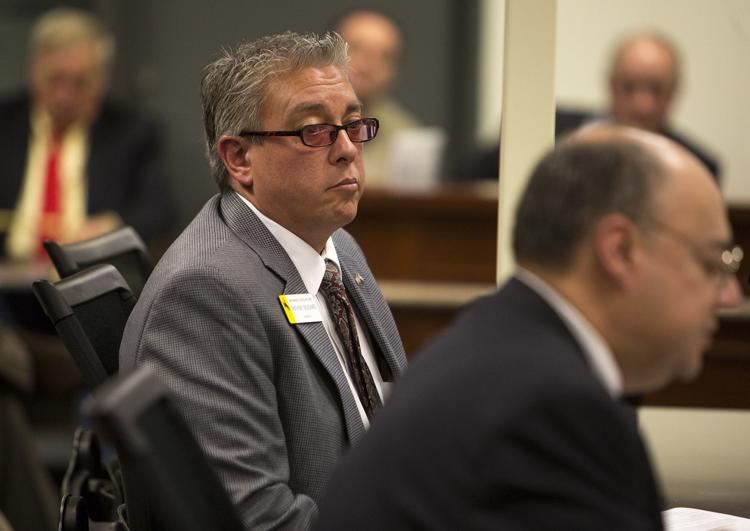 Automatic immunity questioned
Critics argue that the bill includes provisions that are in few or no other stand your ground laws in states around the country, including the one that grants suspects automatic immunity and requires a prosecutor to prove his or her case to a judge beyond a reasonable doubt before going to trial.
"This would be a very, very unique circumstance," Jubin, of the trial lawyers association, told the judiciary committee. "The standard that is suggested here as something that would be before a judge as a preliminary matter is entirely inconsistent with the entire body of law."
(Jubin worked on the 2013 Supreme Court case that found there was no absolute duty to retreat, representing a man prosecutors charged with murder despite his claim of self-defense.)
The legal system requires prosecutors to show probable cause that a crime was committed before a defendant is forced to go to trial. Courts generally find that probable cause exists "when there is reasonable basis for believing that a crime may have been committed," according to the Legal Information Institute at Cornell University.
Finding "beyond a reasonable doubt" that an individual committed a crime is the standard required of jurors in order to convict a person following a trial. "A reasonable doubt exists when a juror cannot say with moral certainty that a person is guilty," according to legal dictionary published by NOLO.
By that definition, the bill being considered would bar prosecution for assault or murder unless a judge determined with "moral certainty" that the defendant was guilty and had not acted in self-defense before a trial took place.
Jubin said that while all individuals are presumed innocent, such automatic immunity does not exist for any other crimes or in stand your ground laws passed by other states.
Jubin proposed amendments that would have left much of the bill intact while removing the immunity clause and several others. But lawmakers appeared uninterested in making any changes to the bill.
"I completely understand the trial lawyer lobbyist's amendments and where they're going. I reject them all," Salazar said. "They're an attempt to weaken or kill this bill."
Salazar did make a significant change at the start of the meeting, deleting the entire language of his bill and replacing it with the text of Bouchard's similar Senate bill. The committee also approved a change that barred claims of self-defense in attacks on certain groups of people, such prison guards.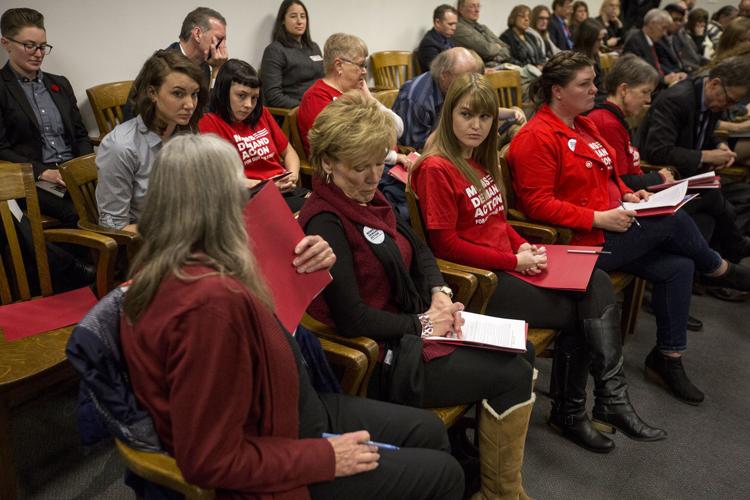 Public weighs in
Salazar's bill has dozens of co-sponsors in the House and Senate and several individuals spoke up in favor of it at the committee meeting Tuesday.
Grace Belize Anderson, a high school student from Devils Tower, said she supported the legislation because it would level the playing field when it came to self-defense.
"I definitely believe in equality between men and women," Anderson told the committee. "I'm of smaller stature, I'm not that big, and knowing I can defend myself is important to me."
Rep. Scott Clem, R-Gillette, said that as someone who uses a wheelchair he is unable to retreat if attacked and that enshrining "stand your ground" in state law would make him safer.
"I'm a sitting duck unless I'm empowered to defend myself," Clem said. "We have some notoriety being in the Legislature and while some of you can run away, I can't."
Representatives from the Wyoming Gun Owners and Wyoming Sportsmen for Fish and Wildlife also spoke in favor of the measure.
While Jubin offered the lengthiest testimony in opposition to the bill, several other individuals also spoke out against it.
Two women from the Wyoming chapter of Moms Demand Action, a gun control advocacy group, spoke and several more members of the chapter were present in the audience wearing bright red shirts.
Member Maura Hadaway, a Cheyenne resident, said that her father served in the Marine Corps for over 30 years, and that the military's rules of engagement require more consideration of whether retreat was possible before attacking than the proposed bill did.
"Stand your ground laws give everyday citizens more leeway to shoot than the U.S. military does," Hadaway said. "It is always preferable to deescalate potentially violent situations before somebody is killed."
Another woman, Monika Leininger, said that she feared if the bill was passed abusive partners would be able to kill without consequence by claiming immunity. Leininger described an abusive ex-boyfriend who she said successfully manipulated her friends and family.
"I am worried that if this bill had been in place he would have been able to shoot and kill me and would have been able to manipulate a courtroom just like he did my family," she said.
Antonio Serrano of Juntos Wyoming said that as a Hispanic man he was worried that people who already believe that he is dangerous because of his race might feel more able to attack him knowing that they could be shielded from prosecution under the law.
"I have been told this law would allow me to protect myself," Serrano said. "To me that's ridiculous, you're empowering racist individuals."
CHEYENNE — A so-called "stand your ground" bill moved forward in the Wyoming Legislature on …
Salazar fiercely defended his bill, noting that he too was Hispanic and that the measure would give people more of an ability to defend themselves.
"This bill helps minority groups defend themselves against racists," Salazar said.
The measure was approved by the committee with eight in favor and Pelkey the lone dissenter. Reps. Bo Biteman, R-Ranchester, Mark Jennings, R-Sheridan, Jared Olsen, R-Cheyenne, Bill Pownall, R-Gillette, Clark Stith, R-Rock Springs, Nathan Winters, R-Thermopolis, Dan Kirkbride, R-Chugwater and Salazar were the eight to vote in favor.
The bill passed an introductory vote in the House last week 51-8.
The bill will now return to the full House where amendments can be proposed again and where the bill must be voted in favor of three times in order to pass. Once passed, it will be referred to the Senate, and if approved there, it must be signed by Gov. Matt Mead.