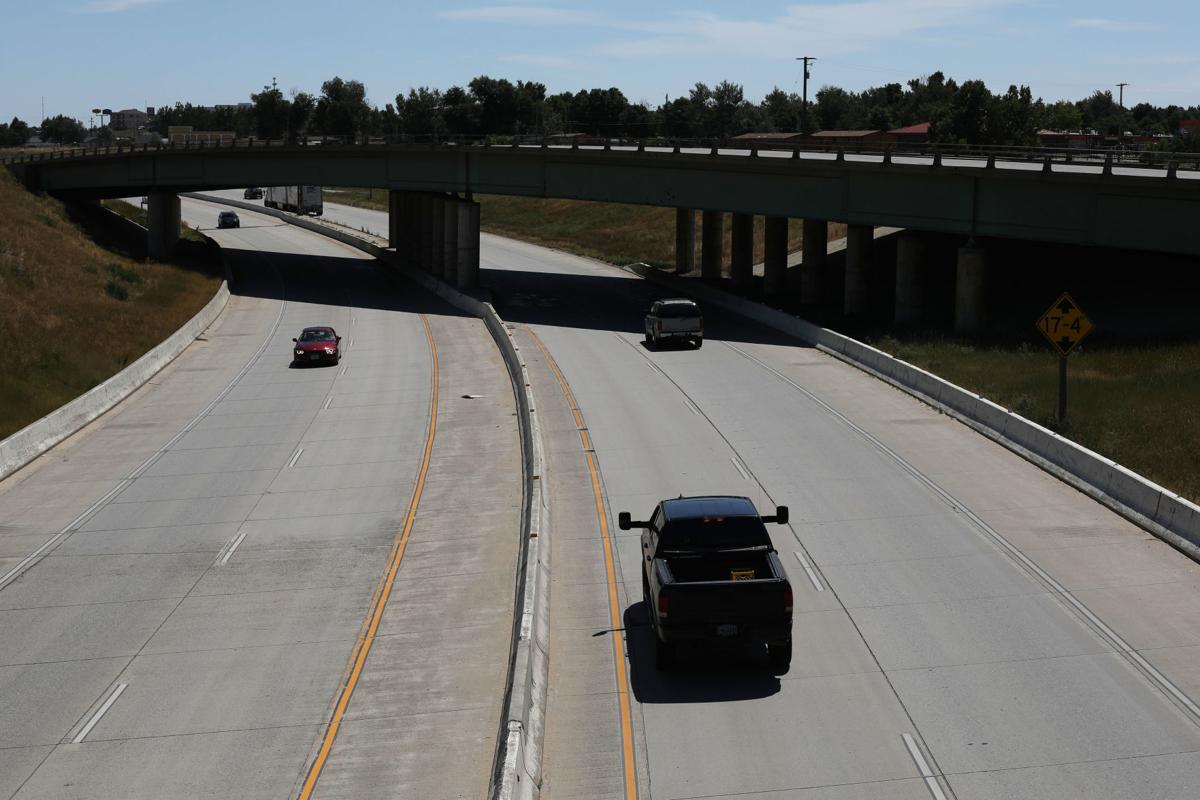 The Wyoming Department of Transportation appears set to receive $87.7 million in highway funding previously thought to be at risk in Congress – an important chunk of funding for an agency facing a shortfall worth tens of millions of dollars over the coming years.
In November, the U.S. Senate voted to repeal a section of the 2015 Fixing America's Surface Transportation (FAST) Act that would have rescinded approximately $7.6 billion that local governments rely upon for the maintenance of roughly 2.9 million miles – or 75 percent – of the nation's highways, according to the Federal Highway Administration.
This money is particularly critical in Wyoming. Of the $290.7 million in WYDOT's 2020-2021 recommended budget, roughly 80 percent comes from sources other than the state's general fund, making the state's highway infrastructure heavily dependent on the federal government's whims. Pair that with a shortfall in excess of $100 million for WYDOT over the coming years, and you have a system where even the slightest decrease in federal funding could become a major obstacle to the state's ability to maintain its highway system.
"Currently the Department is $135 million short of being able to maintain existing roads, bridges, airports, services and communications at current levels," a recent funding request from WYDOT reads. "The challenge is that with inflation and rising costs associated with technology, costs have increased, while funding has either stayed relatively the same or diminished. Concurrently, the existing transportation infrastructure continues to age and deteriorate at a rate that outpaces existing funding. With insufficient funding, WYDOT will have to make trade-offs between projects they fund now and projects they fund and do later, putting them at risk of compromising the life cycle of bridges and roadways, as well as future funding."
The repeal was a point of focus for Sen. John Barrasso, who, as chairman of the Senate Committee on Environment and Public Works, has hosted a number of hearings on highway funding over the past year. The committee unanimously passed legislation in July favoring the repeal, eventually gaining 57 co-sponsors across the political spectrum.
The legislation is now headed to President Donald Trump's desk for his signature.
You have free articles remaining.
"This legislative action will help us provide stability in highway project programming and delivery," WYDOT Director Luke Reiner said in a statement. "We thank Chairman Barrasso for his efforts and his leadership in securing both the continuing resolution and this rescission repeal."
The repeal has received almost universal support, with groups like the National Governor's Association writing letters in support. Meanwhile, Senate leaders Mitch McConnell and Chuck Schumer have worked across the aisle to garner support from the president.
"It is important that Congress repeal this impending rescission now in order to provide stability to the federal surface transportation programs," a letter signed by 41 separate transportation groups read. "Rescinding unobligated contract authority impedes the ability of states to meet their individual infrastructure needs and disrupts transportation planning and timely delivery of projects. The rescission will result in real cuts to transportation funding and cause delays in project construction at a time that both Congress and the Administration are looking to increase transportation investments."
The issue of highway funding, when it last came up in 2015, boiled down to two things: a ballooning national deficit – which currently sits at a record $23 trillion – and a lack of sustainable solutions to federal highway funding, many of which have failed to build a bipartisan consensus at the state or federal level.
The politics of highway funding, however, are tied up in even larger conversations about fiscal responsibility at the national level. In the lead-up to the authorization of the 2015 FAST Act, a report by the co-chairs of National Commission on Fiscal Responsibility – which was co-chaired by former Sen. Al Simpson – recommended that funding like this be capped, with any other increases in spending required to have a way to pay for them. Over the past year, Barrasso has maintained this ethic, repeatedly stressing that his own highway legislation — which passed out of committee this summer – must be paid for, ideally with the type of user-based fees (think tolls or fuel taxes) pushed for by most highway funding advocates.
That, however, hasn't happened over the past several decades. Between 1996 and the authorization of the FAST Act in 2015, Congress passed a dozen stop-gap funding solutions for the nation's highways. While the FAST Act locked in sustained funding levels through 2020, deficit hawks like Sen. Mike Enzi have pushed for ways to permanently fund those efforts beyond the nation's current deficit spending model, which is approaching $1 trillion a year. A five-year budget proposal submitted by Enzi earlier this year called for $176 billion in new revenues to help remove the nation's highway system from reliance on the federal government's general fund. Half of those funds, his budget recommended, would be generated by users.
"Unfortunately, revenue for the trust fund has been unable to keep up with spending and the trust fund is going broke," one of Enzi's position statements reads. "Part of fixing the Highway Trust Fund involves making decisions about our priorities and reducing spending, but we also need to make sure revenue for the trust fund can meet our current obligations."