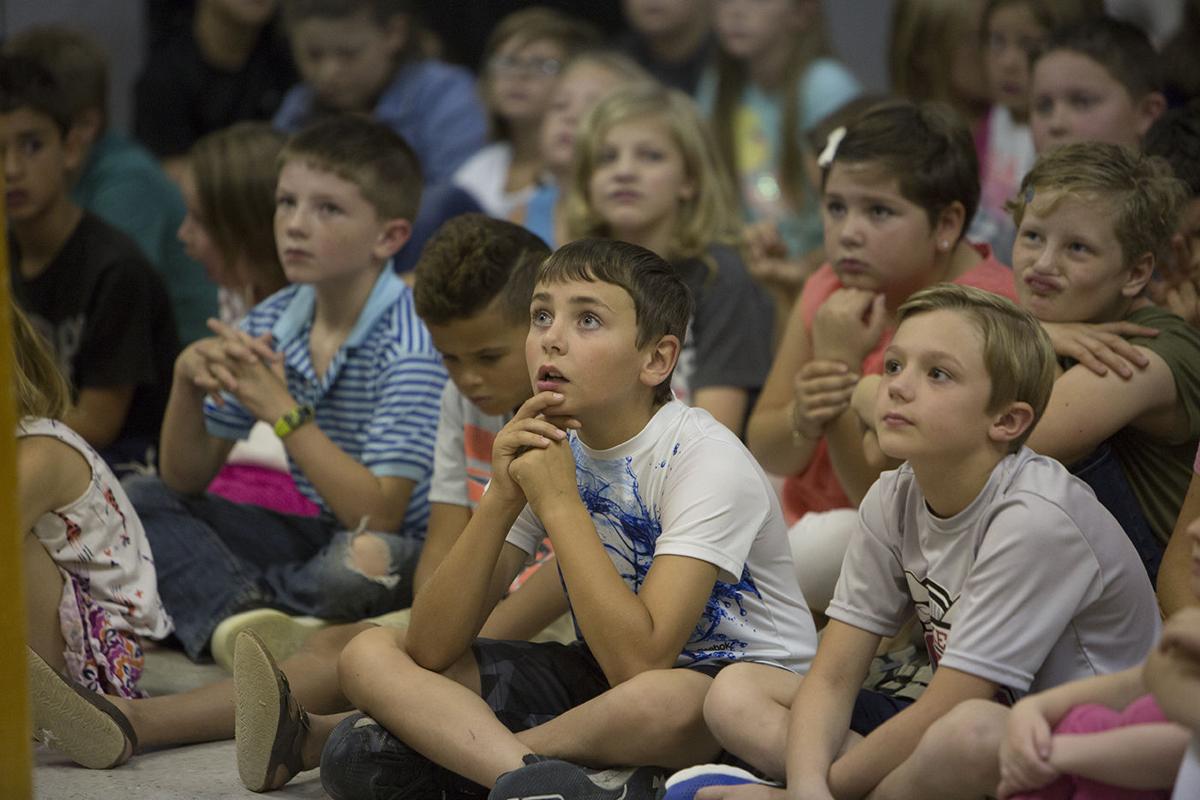 Wyoming lawmakers received a second round of good news regarding the state's looming budget shortfall Monday morning when the Legislature's official revenue estimate was revised upward following October's unexpectedly positive projection.
The Legislature will have $140 million more to use for the coming two-year budget cycle as a result of several changes to the model used by the state's Consensus Revenue Estimating Group, primarily related to an improved oil market.
Specifically, the CREG revision amended its October report to account for what its members believe will be an annual increase of several million barrels of oil and a price jump of $5 per barrel over the coming years.
"This is a significant increase to our oil forecast but it is not unwarranted," said Don Richards, administrator of the Legislative Service Office budget division and a co-chair of the CREG committee.
Richards was presenting to the Legislature's joint appropriations committee in Cheyenne.
The $140 million increase in revenue includes $40.9 million that will go toward filling the several-hundred-million dollar shortfall in funding for public education in the state. That will slash the amount of rainy day funds the state is planning to spend on education during the 2019-2020 budget from $278 million to $237 million.
"It's all good news," Speaker of the House Steve Harshman, R-Casper, said in an interview. "We got a little oil boom going on."
The updates announced Monday are part of quarterly revisions to the annual CREG report, which the Legislature and executive branch use to create the state's budget. The $140 million bump comes on top of $200 million in increased revenue projected when the current CREG report was announced in October.
Wyoming has a budget problem. Or two. That much is clear. But just how big that problem is —…
That totals $340 million more revenue for the Legislature to use than was available in September.
Lawmakers will meet in February to set the budget for the 2019 and 2020 fiscal years.
While the increased revenue will no doubt ease some of the challenge of setting a budget, lawmakers still have difficult decisions to make regarding funding for education and general state operations.
"It makes me feel better," Sen. Hank Coe, R-Cody, said. "But I'll tell you, we still got a big deficit number out there ... can't tax our way out of it and can't cut our way out of it."
Richards confirmed to members of the appropriations committee that there remains an $856 million gap between the state's standard revenue — the dollars that typically go toward paying for the cost of public services — before taking into account the use of the Legislature's rainy day fund and diversion of revenue sources that usually go into various savings accounts.
In reality, lawmakers will be working to make up a significantly smaller, though still substantial, budget gap because of the plan to spend more than $200 million in savings while at the same time using millions of dollars normally funneled to savings.
Gov. Matt Mead may also be looking to eat up some of the new revenue. Mead sent 13 letters to the Appropriations Committee requesting additional money for various programs, including $5.2 million for the Wyoming State Penitentiary, $4.8 million for the University of Wyoming and $2.3 million for the state's cybersecurity efforts. Those requests, sent Friday and Monday, amend his $2.9 billion budget recommendation made to the Legislature in December.
Staff writer Seth Klamann contributed to this report
Get Government & Politics updates in your inbox!
Stay up-to-date on the latest in local and national government and political topics with our newsletter.