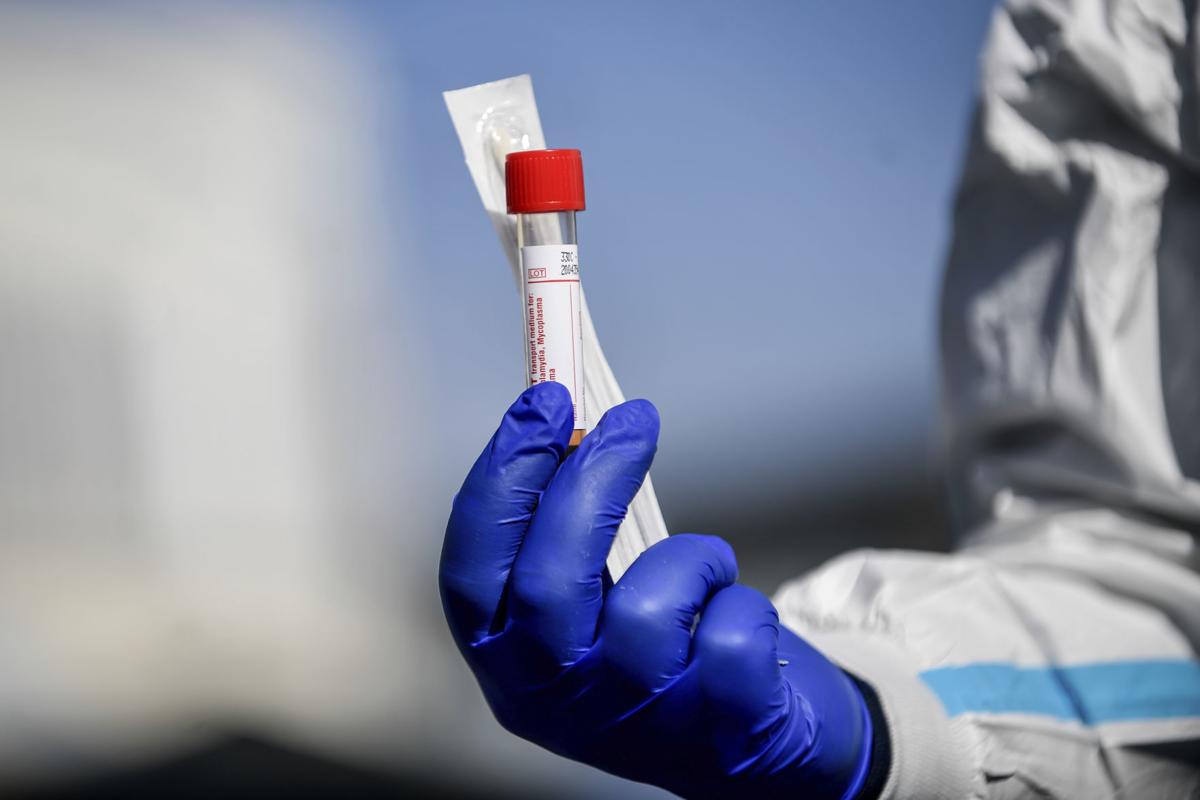 Six Wyomingites have tested negative for the novel coronavirus in the past five days, a state health official said Tuesday, as two of the largest insurers here say they'll cover the testing.
There have still been no confirmed cases of the disease in Wyoming as of Tuesday evening.
Blue Cross Blue Shield covers the majority of Wyomingites with insurance, while Cigna runs the health insurance for state employees, which includes Natrona County School District staffers. Both companies have said they'll cover testing for COVID-19, the respiratory disease caused by exposure to the new coronavirus, which comes from a family of illnesses including the common cold.
"The decision that BCBSWY, along with all other Blues plans across the nation, has made is that the test, if necessary, will be covered for our members and we will waive any cost-share (co-pays or deductible) that may apply," said Wendy Curran, a vice president and spokeswoman for Blue Cross Blue Shield of Wyoming.
She added that "most insurers" have said they'll waive patient costs.
In a statement sent last week, Cigna said it, too, would allow its patients to have access to testing without co-pays or other cost-sharing.
"Recognizing that health outbreaks can increase feelings of stress, anxiety and sleeplessness and in some cases, loss, Cigna is also staffing a second phone line for customers," the company said. "This 24-hour toll-free telephone help line will connect customers and caregivers directly with qualified clinicians who can provide support and guidance on coping and resiliency."
As of late last week, the state Health Department announced that it could process COVID-19 tests in its own lab, rather than sending the samples to the federal Centers for Disease Control and Prevention. Since Thursday, six people have tested negative. One person before that also tested negative.
The state has "hundreds" of testing kits, spokeswoman Kim Deti said.
"It'll do us for quite some time," she said. "We're not really concerned at this point at all."
Testing involves essentially swabbing someone's mouth or throat. It isn't an instantaneous response: The sample must be sent for analysis by a patient's health care provider to the state lab.
Health officials have said the state is prepared and continues to prepare for a case here, which they say is very likely. The University of Wyoming has canceled study abroad trips scheduled for this summer, and the school is preparing for a worst-case scenario in which classes must be moved online. Gov. Mark Gordon has been meeting with state health officials. Wyoming Medical Center, the state's largest hospital, will hold a news conference Wednesday morning to discuss their preparations.
Curran said that anyone who believes they need to be tested must get the approval of a medical provider first.
"We are trying to emphasize the point that you need a provider to determine whether a test is necessary, consistent with guidelines from the CDC and the WY Dept. of Health," she wrote in an email to the Star-Tribune. "In other words, tests will not be available to everyone who thinks they need one."
Broadly speaking, health officials have said that those who've traveled to infected areas — like Italy, Iran, South Korea and China — need to self-quarantine, as does any person who's come into contact with one of those travelers.
COVID-19 is a respiratory illness that causes fevers, cough and shortness of breath. It is particularly dangerous for the elderly and those who are chronically ill.
Concerned about COVID-19?
Sign up now to get the most recent coronavirus headlines and other important local and national news sent to your email inbox daily.