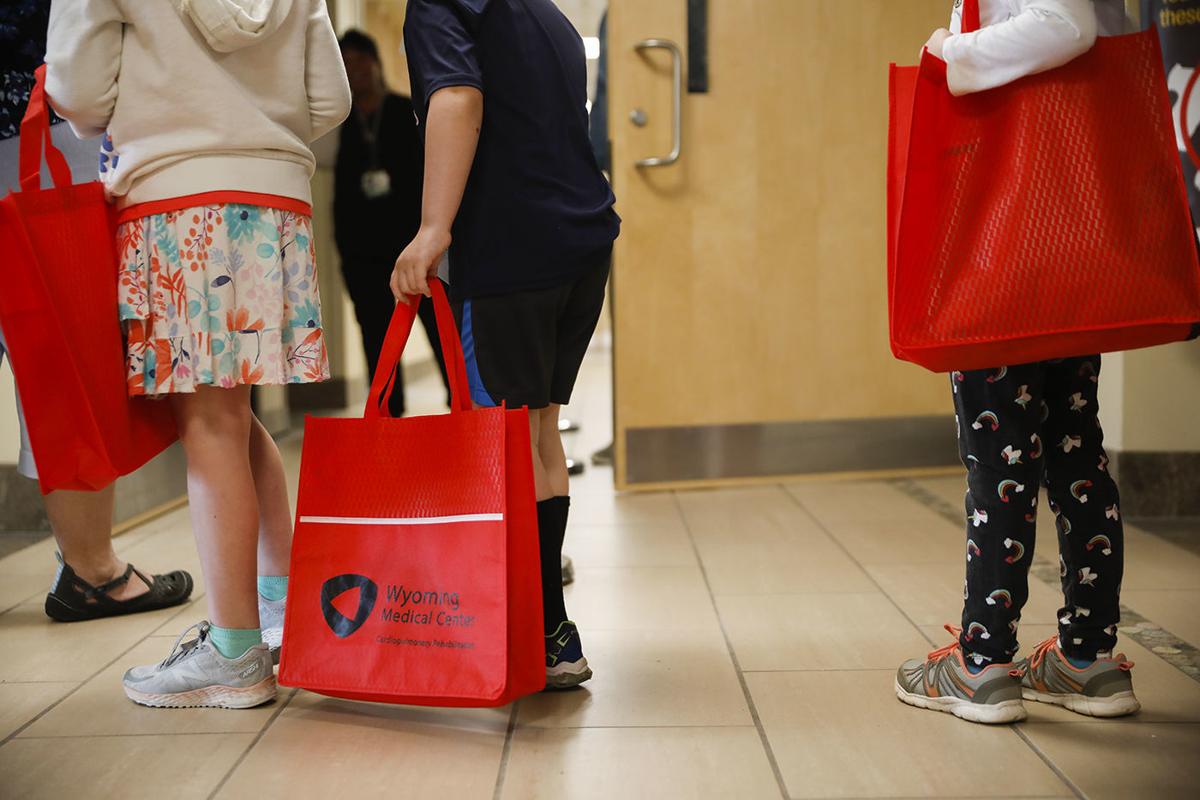 The coronavirus has spread to at least seven communities in Wyoming and to all 50 American states. As of late Saturday afternoon, 23 people in the Equality State are known to have been infected. Nearly all of the state's public schools have been closed, and Gov. Mark Gordon has signed an order closing bars, gyms and most other public spaces for the next two weeks.
All of that has happened since March 11, a ten-day span that's seen multiple unprecedented moves by local, state and national leaders. And health officials are saying that this is just the beginning.
With schools closed, media coverage exhaustive and public spots largely closed, this situation has undoubtedly not escaped the attention of Wyoming's children. But how should we communicate with kids here about a virus that still has a number of mysteries?
The Star-Tribune asked a psychiatrist at the Wyoming Behavioral Institute for some tips.
"With the press right now, it's a very unusual situation, but you can't escape it," Dr. Stephen Brown said. "No matter what you're watching or doing, it's pervasive."
Do research first
Brown, who's the medical director at Wyoming Behavioral Institute, said that even small children are likely aware of what's happening with the coronavirus and COVID-19, the respiratory disease caused by the virus.
Brown said to read as much you can and feel confident, comfortable and calm with the information.
"(Parents) need to know enough so they're calm. Kids are very reactive to parents' emotions and behaviors. If they present it that they're scared to death and are anxious, kids are going to be even more anxious."
"Don't make anything up," he added. If you don't know something, "say you'll look into that, that's a good question. That's perfectly fine."
He recommended maybe practicing with another adult if you're nervous. If you're really concerned about the disease, maybe have your partner or a friend in the room with you. The key is not to add to the child's anxiety.
Ask questions first
To kick off the conversation, Brown recommended asking the kids what they've heard about the virus. That way, the psychiatrist said, you can know straightaway what you need to address or clarify.
Different ages, different conversations
How much information to give your kids depends on their age, Brown said. Younger kids — under 6 — "probably don't need to know much," he said.
For those younger kids, put things in context: COVID-19 is indeed a serious illness, but most health officials agree that children and adolescents handle infections very well, especially compared to the world's older population.
Brown said that the younger children don't "need to know a lot of details," but if they ask questions, answer them.
Older kids will likely have more questions and will demand more information.
"They've probably heard about how the elderly are at higher risk," he said. "I think it's OK to acknowledge it. … I wouldn't focus on deaths much, unless they've heard that."
He said normalizing COVID-19, rather than allowing it to turn into a boogeyman, would also help. Though the virus is markedly different than the flu, it may still be a useful example to kids — flu is recognizable to children, and COVID-19 appears even safer for younger people than the flu.
How to talk about the severity of the disease
Brown said that some families may have relatives or friends who have been quarantined because of exposure or travel. He said parents should feel comfortable talking about quarantines and why they're important to make sure more people don't get sick.
He suggested couching quarantine as "a way to keep everybody safe."
He added that young kids don't have the concept of death that maybe older children have. For those adolescents, it's helpful to reassure them that COVID-19 isn't as dangerous for younger people.
But the disease is serious for those kids' grandparents, or their moms and dads, if they're older. Brown said he "wouldn't overplay it" when talking to kids about risks to older relatives.
The respiratory illness can also be dangerous for younger people who may have risk factors, like asthma or other lung-related conditions. Children with poor immune systems are also more at risk than their peers.
"If your kid has some of those (risk factors), I would go lightly," Brown said. "I wouldn't make it a big deal that you're at high risk because your asthma. It's still not that high risk because they're kids."
He recommended approaching it like you approach the condition generally.
"That's why we have to wash your hands more, to protect your lungs," he said. "You've had lung problems before, this is just making sure it doesn't happen with this."
Keep yourself open for future questions
Brown said kids don't need daily updates on the virus ("that would be very scary"). But he said it doesn't hurt to give updates as time goes on.
Brown said parents should talk to their kids about good hygiene — sing the ABCs twice while washing your hands — or show them videos of the various little things that can be done to prevent the spread of the disease.
The Star-Tribune has compiled lists of resources and information about the coronavirus. You can find an explainer about the coronavirus here. You can also find a list of resources available in Wyoming and online here.