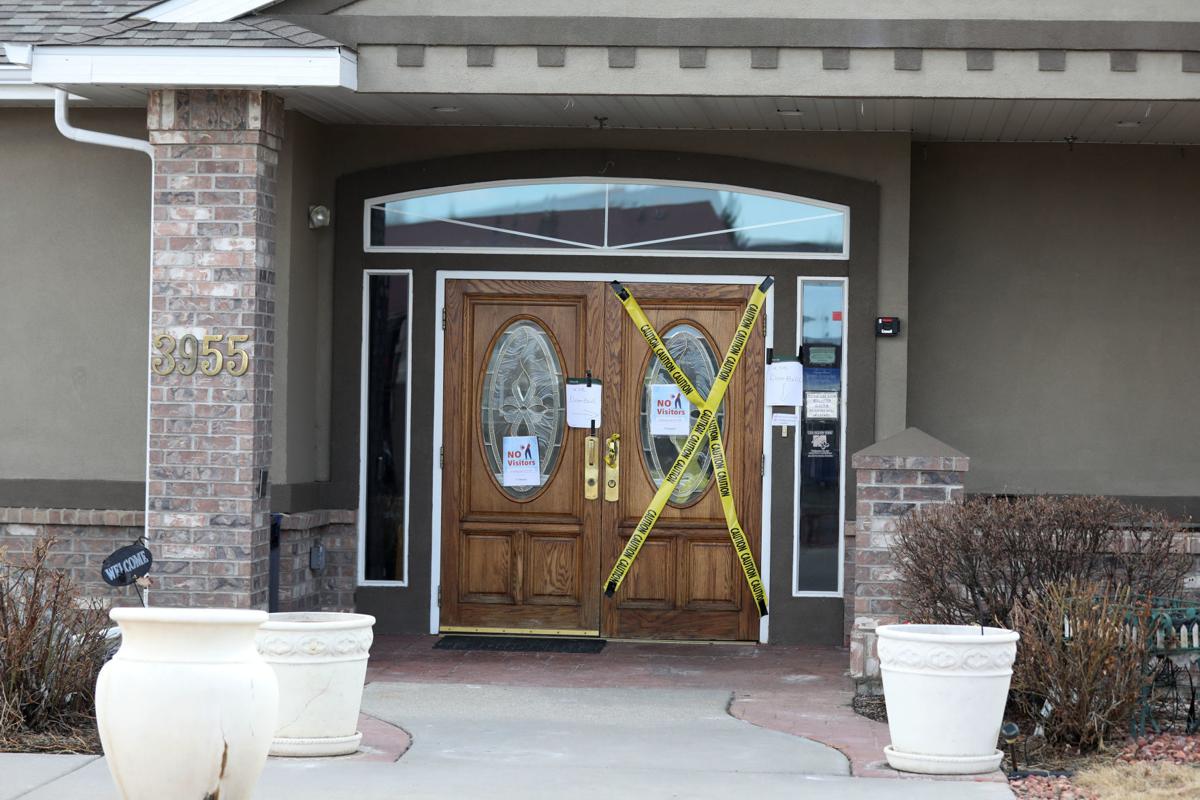 Ann Rochelle has a standing Sunday lunch date with her mother every week at Meadow Wind Assisted Living. That changed this month, when the novel coronavirus swept across the globe, killing older people at a devastating rate and forcing long-term facilities to crack down on visitation.
It created a barrier between parents and children, grandparents and grandchildren, a barrier designed to protect the older generation from a deadly virus.
The federal government restricted visitation in nursing homes, and the state Department of Health urged other long-term care facilities to follow suit. Wyoming's worst cluster has been tied to Showboat Retirement Center in Lander. One of the country's most deadly sprawls — killing more than two dozen and infecting more than a hundred — has sprouted from a nursing home in Washington. It has become painfully clear that these communal living spaces, populated with older, sicker Americans, are a deadly breeding ground for a disease that blows through like a violent wind.
"I'm not sad, but it's just a reality," said Ann, an attorney in Casper and a former trustee at the University of Wyoming.
Meadow Wind, like facilities across the state and country, shut down visitation, save for those patients who are near death. It is the practical move to ensure the health of the people who live there. But it does leave a hole.
Sunday lunches for the Rochelles are off the table. That first weekend, two weeks ago now, Ann exchanged a wave through a pane of glass, a poor substitute for the normal tradition of Grammy Rita, Ann, Ann's daughter and Rita's three friends sharing a meal together. But it was better than nothing. It was human. It was loving.
"We waved to her through the window, she smiled, and she was happy," Ann said of the first visit two weeks ago. "And at that point, they were allowing her tablemates."
This most recent Sunday, Ann and her daughter returned to Meadow Winds. This time Grammy Rita sat alone.
Rita's sister, Pat, is also in the facility. She has Alzheimer's, so she's in a separate part of the facility. Its eating area is an interior space, with no windows through which Ann and her daughter could wave hello.
Aunt Pat doesn't understand what's happening, Ann said. She doesn't understand why she doesn't have visitors.
"She doesn't understand, and my mom can't go visit her, either," Ann said. "So for her, she hasn't mentally departed the world. She has enough cognizance to know nobody's visiting her."
Aunt Pat's daughter tries to call her regularly, but Pat confuses the TV remote for her cellphone. So her cellphone isn't always charged.
Ann has been emailing and sending cards to her mother, who struggles to hear. Grammy Rita's a trooper, Ann said. On Sunday, when Ann and her daughter came to wave to Grammy Rita, the older woman held up two fingers. Two weeks more, then they could sit and eat together again.
Ann said four weeks was more likely. But she didn't push the point.
"What I saw was my mom was almost going to smile," she said. "I saw my mom trying to be brave."
Concerned about COVID-19?
Sign up now to get the most recent coronavirus headlines and other important local and national news sent to your email inbox daily.