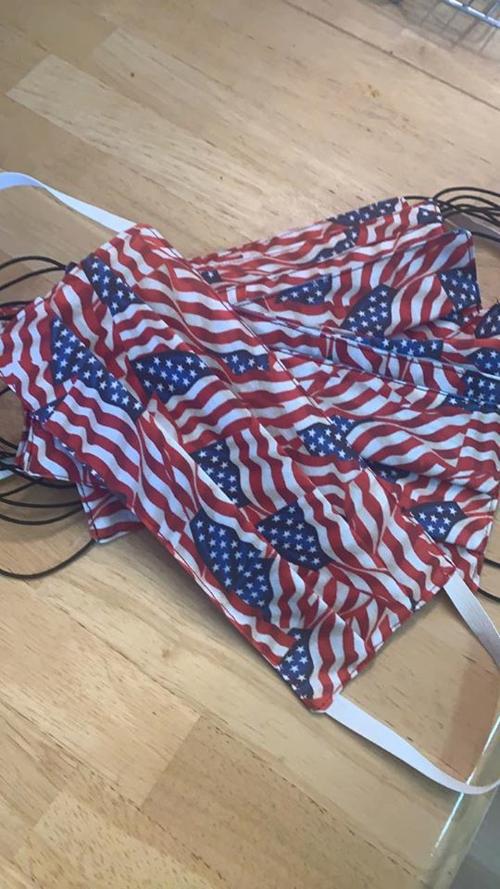 Mitch Frickel put out the call, and the masks rolled in.
Frickel had been browsing Facebook last week when he saw a post about a shortage of masks and other personal protective equipment. He's a painter with a business here in Casper. He had masks — N95s, the kind that have become a household name because of their growing scarcity. So he put out his own call: If you've got masks, give 'em here.
As of Monday afternoon, Frickel — an empathetic guy who doesn't want the spotlight — estimates he's donated 400 face masks to Wyoming Medical Center, the University of Wyoming's family practice clinic and the local community health center. Some were his own. Others came from other contractors — Troy Ihli, who has a hardwood floor business, donated a bunch.
"A significant number," Frickel specified.
The painter, whose wife is a nurse at the UW clinic, said he's going to continue gathering the masks as long as there's a need. That will likely be the case, at least for the foreseeable future. Eric Boley, who heads the state hospital association, said last week that his primary concern is supplies. Gov. Mark Gordon issued an executive order last week clearing the way for more supplies to truck in. Governors have loudly complained that states are competing against each other for equipment, and state hospital officials say they'll be OK on equipment as long as patients don't come into clinics all at once.
Gordon said at a news conference Monday that protective equipment is limited and that the state has received one shipment from a national stockpile.
"If anybody calls me, I don't even care if you've only got seven masks, I'll drive across town and pick 'em up," Frickel said. (His phone number is 307-271-1515.)
A Wyoming physician who's seeing potential coronavirus patients told the Star-Tribune last week that providers "are in trouble" because of a looming shortage of equipment. That physician asked to remain anonymous to speak freely about conditions on the ground.
Dr. Andy Dunn, WMC's chief of staff and the man running WMC's coronavirus-specific clinic, said last week that his staff is preserving gear. Masks are being kept in paper bags over night — plastic bags sweat and contaminate the gear — so they can be reused. At a news conference Monday, officials said they were establishing a drop-off at the Mills Police Department for gowns, masks and gloves.
In an email, WMC spokeswoman Kristy Bleizeffer said the hospital "faces the same shortages" in protective gear "as other hospitals across the country in this unprecedented health crisis."
"We have been touched by the community's outpouring of support and multiple offers to help," she wrote. "We are working on a plan with our partners to coordinate donations of handmade (personal protective equipment) so that we put everyone's time, resources and effort to the best use while targeting calls for the items needed most. We are so proud to be part of this community, and we are thankful for the community's support."
While Frickel has rounded up hundreds of masks from contractors, Joyce Hawley has taken to making masks herself. She's a quilter and because she's older — "76, well, 75 and soon to be 76" — she's trying to stay inside. So she started making masks herself, after hearing about the shortages.
"They don't take long to make at all, and if they can use them, that's what little bit I can do to help," she said. She's made 12 American-flag patterned masks so far and is hard at work at more. She ran out of elastic for the ear straps and sneaked out of her house to buy more. She's told her quilter friends they could do it too.
"As long as they're needed, I'd be happy to keep doing it," she said. "I've got lots of materials. If I run out of elastic, I can always do cloth straps around the ears."
Frickel said the way to minimize the hurt brought by the virus is to band together and find ways to help.
"The only way you beat something like this," he said, "you get together as a team and you kick its butt."
Editor's note: The painter who donated the masks is Mitch Frickel. A previous version of this story misspelled his last name.
Concerned about COVID-19?
Sign up now to get the most recent coronavirus headlines and other important local and national news sent to your email inbox daily.