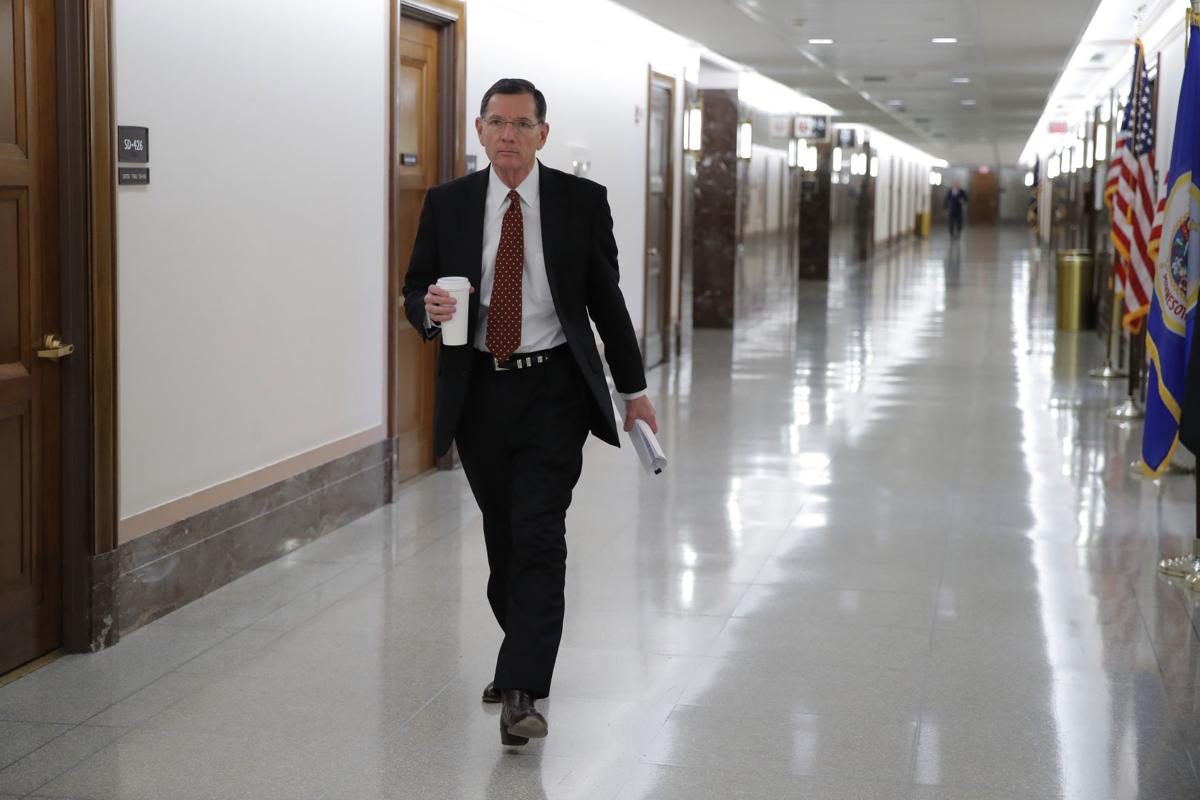 Sen. John Barrasso and a Democratic colleague from Minnesota are pushing a bill that would allow many rural hospitals to tap into a small business loan program, a needed source of funding for facilities that are struggling to stay afloat amid the pandemic.
"The threat to them economically right now is significant, as is the potential threat from the health care standpoint," Barrasso told the Star-Tribune on Tuesday. "That's not a partisan issue, it's bipartisan. It's focused on rural America."
Some hospitals in Wyoming have lost well over 50 percent of their revenue over the past month, as facilities suspended the moneymaking elective procedures that subsidize the primary and emergent care that communities need to stay healthy. Those services have been halted to preserve protective equipment and keep hospitals open, should a rush of coronavirus patients come barreling through the doors.
Hospitals in Wyoming are't alone in this struggle. Small facilities, which typically have little cash on hand to keep the doors open should revenues drop, are facing the same problem across the country. But the hospitals most in need don't qualify for the $350 billion program meant to give forgivable and business-saving loans.
Barrasso said the restriction comes from decades-old legislation. The loan program is being administered by the Small Business Administration, which cannot give loans to entities tied to the government. Most of Wyoming's 26 hospitals fall into that category, from those directly owned and overseen by county boards to those like Wyoming Medical Center, who sit on county land and have a county-appointed board that provides landlord oversight.
But a bill sponsored by Barrasso and Minnesota Democratic Sen. Tina Smith would remove the restriction and allow the hospitals to apply for the loans. Barrasso has been jockeying for rural hospital funding, sending letters to Alex Azar, the secretary of the Department of Health and Human Services. Azar's agency is overseeing the distribution of tens of billions of dollars to hospitals. Thirty billion of that has already been doled out, but Eric Boley, the head of the Wyoming Hospital Association, told the Star-Tribune earlier this month that the money was only enough to cover one or two pay periods.
There's another $70 billion for Azar to distribute to hospitals, and a deal struck by Congress this week adds another $75 billion. This latest pot will also be administered by Azar.
The loan program ran dry last week, exhausting its $350 billion budget (Wyoming businesses received more than $800 million in loans). But Congress has agreed to pump hundreds of millions of dollars back into the program, an effort that Barrasso said will likely be moved along swiftly by the House and by President Donald Trump.
Even under Barrasso's bill to allow rural facilities with government ties to access the loans, larger facilities like WMC and CRMC still couldn't apply. The loan program only allows for employers with fewer than 500 employees. WMC and CRMC, the state's two largest hospitals, have several times that many staffers.
Barrasso said he's going to continue working to ensure a healthy slice of the $145 billion that will be available for hospitals — should Congress pass the bill in front of it — make it to rural hospitals.
Concerned about COVID-19?
Sign up now to get the most recent coronavirus headlines and other important local and national news sent to your email inbox daily.