The Wyoming Medical Center clinic set up specifically to screen patients for COVID-19 saw 286 patients in its first two days, a hospital spokeswoman said Wednesday. As more patients continue to flood hospital clinics, supplies are "dwindling," a county health officer said.
"We've taken measures at Wyoming Medical Center to try to preserve whatever limited resources we have," Dr. Ghazi Ghanem said at a Wednesday afternoon news conference in Casper. "We've asked elected officials to help us request from state, from the national stockpile, to have some (personal protection equipment) for us. The last thing we want is nursing or physicians and essential staff, EMS, essential responders being dispatched to take care of patients who have COVID-19 (without protective gear). I can't give an answer to how much we still have. The problem is how long will this last."
As part of the hospital's efforts to preserve supplies, it's suspended most of its elective procedures. St. John's Hospital in Jackson is also suspending all elective procedures for the foreseeable future, according to the Jackson Hole News and Guide. Additionally, WMC is limiting visitors to one per patient per day. The hospital is asking people about their respiratory symptoms before they are allowed to visit.
The rush has been most acutely felt by WMC's new respiratory clinic. On Monday, the clinic's first day, 131 patients came through its doors. On Tuesday, there were 155. Of those, 14 have been tested for COVID-19. As of Wednesday afternoon, no positive cases have been confirmed in Natrona County. Hospital officials have repeatedly stressed that the clinic will not test everyone and that testing is not available there upon request.
A hospital spokeswoman said Wednesday afternoon the hospital had tested four more people, bringing all patients tested through WMC or its clinics to 18.
Meanwhile, as of Wednesday morning, the state's lab had tested 181 samples from patients. There have been 17 confirmed cases of COVID-19, the disease caused by the novel coronavirus, in the state as of Wednesday afternoon. Two of those cases came from a private lab, both in Laramie County.
Still, tests appear to be in limited supply in Wyoming.
A Casper woman said she went to the COVID-19 clinic in Casper on Monday because she had a fever and a cough over the weekend. She said the clinic — which is open 12 hours a day, every day of the week — was busy, albeit with patients spread throughout the clinic to maintain distance.
The woman, who has an autoimmune disease and is on medications that further weaken her immune system, spoke on the condition of anonymity so as not to reveal her medical information.
The woman said she tested negative for flu and that she wasn't tested for COVID-19 because her condition was not serious enough to warrant hospitalization. She was frustrated because she felt she might've exposed others to the disease and she doesn't know for sure if she has it.
She's self-isolating at home now, she said, and feeling "totally miserable."
WMC spokeswoman Kristy Bleizeffer said the hospital has a limited number of tests.
"We have not been immune to the national shortages of COVID-19 tests," Bleizeffer wrote, "and are following Wyoming Department of Health guidelines to determine who needs the test most."
A spokeswoman for Cheyenne Regional Medical Center said that facility was also "only testing people who may require hospitalizations because supplies are limited."
New guidelines
On Wednesday morning, the state Health Department released new guidance for providers to refer to when deciding whether to test a patient or not. Those guidelines have been changing frequently as the situation continues to evolve and the virus spreads in Wyoming.
The new guidance says that the state lab will "prioritize testing that informs clinical management or public health actions; priorities for testing include healthcare workers, hospitalized patients, patients in communal living setting, persons at risk of severe disease or their contacts, and contacts of confirmed cases."
"Essentially people with mild illness, it doesn't matter as much which virus is causing that illness for clinical management," said Dr. Alexia Harrist, the state health officer. "But it is very important for hospitalized patients and patients more susceptible to severe illness. And of course communal settings can have huge implications for spread."
There is no treatment for COVID-19, and there is no vaccine. Patients with mild cases can be treated with over-the-counter medicines to help with symptoms.
In its new guidance, the Health Department writes that testing at commercial labs, rather than the state public lab, is an option "for non-priority COVID-19 testing."
The state also can now confirm all "presumptive cases," rather than sending those positive cases to the federal Centers for Disease Control and Prevention for 100 percent confirmation.
There is very real concern about testing and supply shortages. Ghanem, the infectious disease doctor, said the hospital had 400 tests, which was "pretty good." But it wasn't enough, he said, for widespread testing and the hospital will have to continue prioritizing who gets tested.
He said testing shortage was specifically tied to the method that individual providers use to send the swabs to the state lab, something officials have said over the past week. Ghanem said supplies are "dwindling" as patients continue to come in. He said the hospital has plenty of empty beds, but actual material is posing a problem.
Bleizeffer, the hospital spokeswoman, said WMC is doing everything it can to preserve and acquire more supplies. At the same press conference Wednesday, a city spokeswoman said that first responders may limit how many personnel they send to scenes to preserve protective gear.
Dr. Matt Mitchell, a surgeon in Casper and the head of the county medical society, said health officials were concerned about running out of basic medical supplies. He said there was a movement toward delaying elective procedures to preserve as many medical materials as possible.
"There are three concerns," he said. "There's concern of supplies, concern about testing, and the third concern is how long do we do this for? Is this going to be two weeks, or three weeks, or a month?"
A Wyoming physician who's been treating potential COVID-19 symptoms expressed serious concern about running out of supplies.
"We are in trouble," the physician said.
Closing 3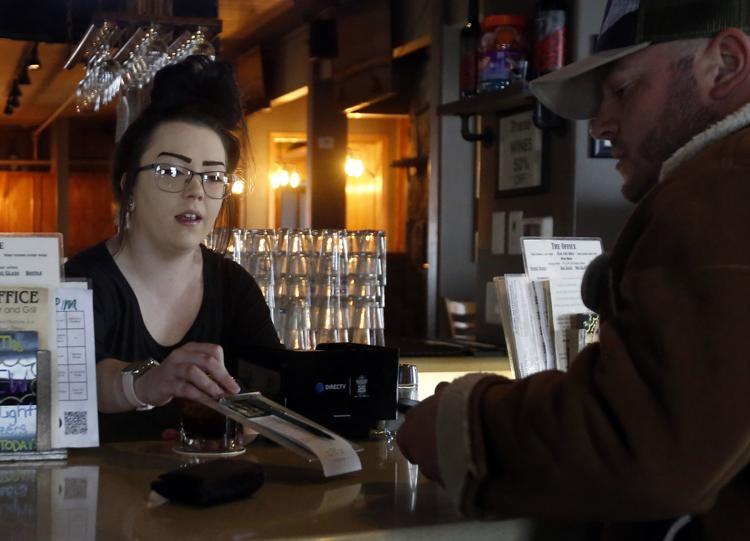 Pick-up order at HQ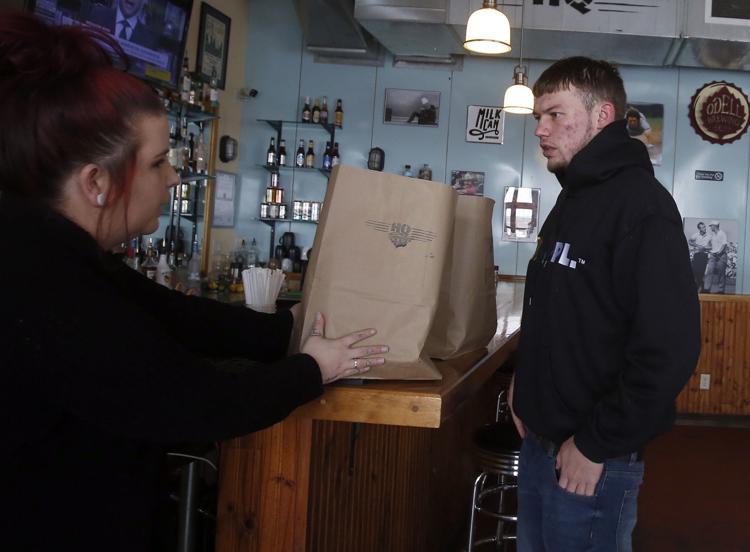 Wyoming Medical Center clinic Andy Dunn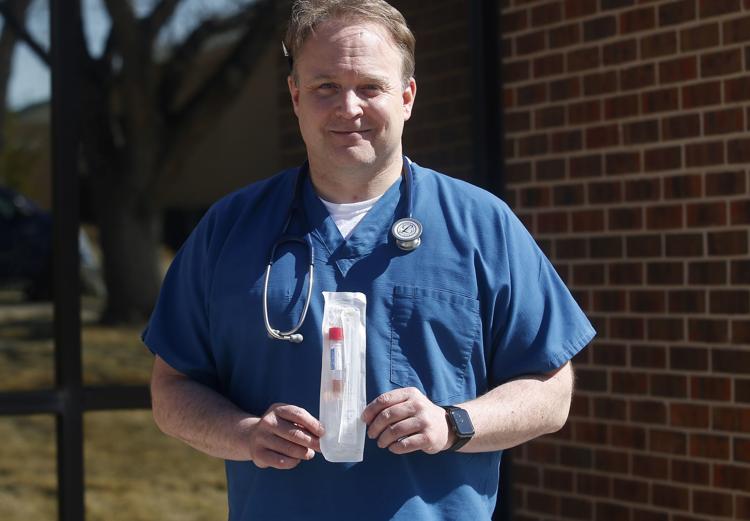 Wyoming Medical Center respiratory clinic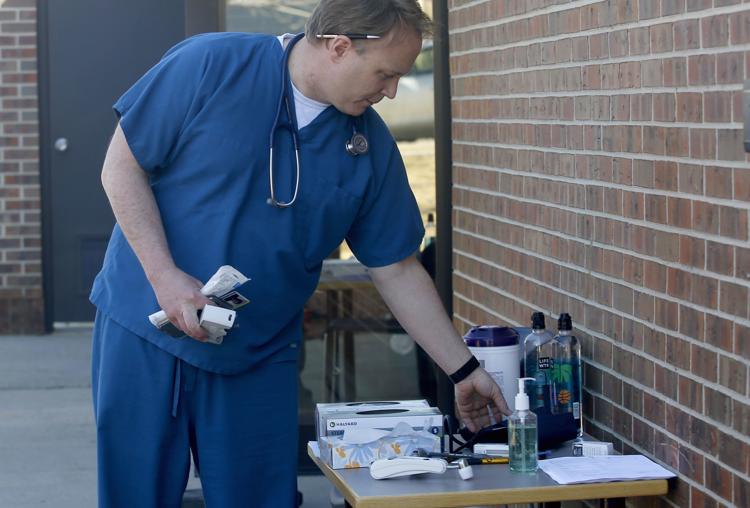 COVID-19 response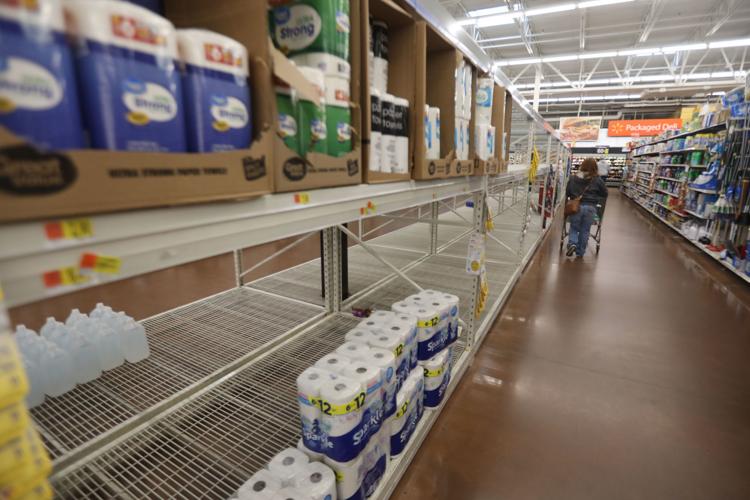 Press conference 5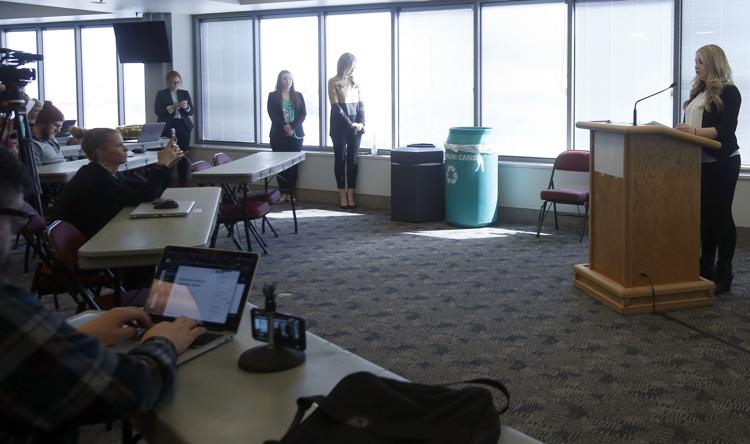 Respiratory clinic
Press conference 3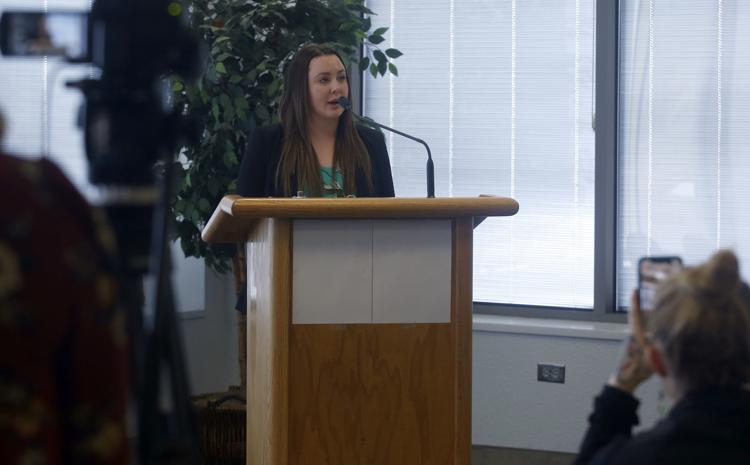 Respiratory clinic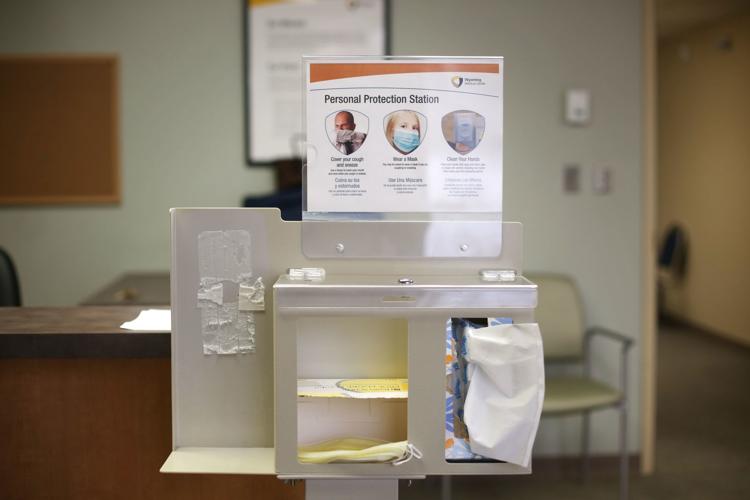 Briefing 5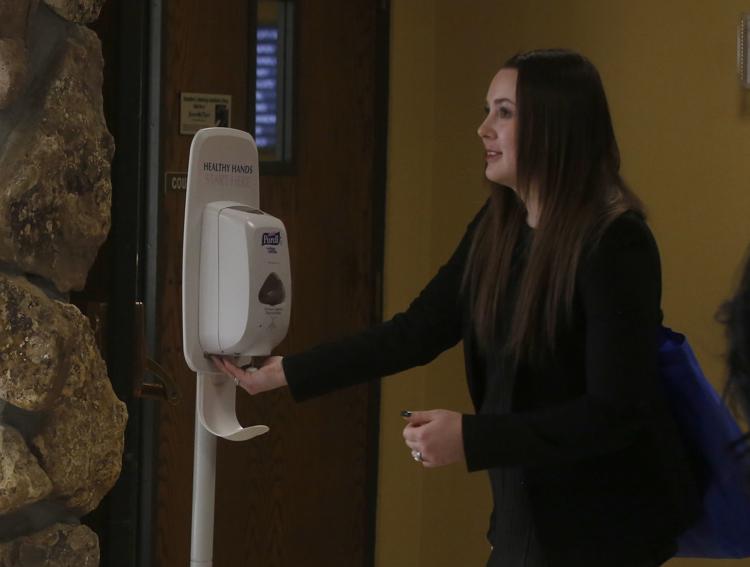 Briefing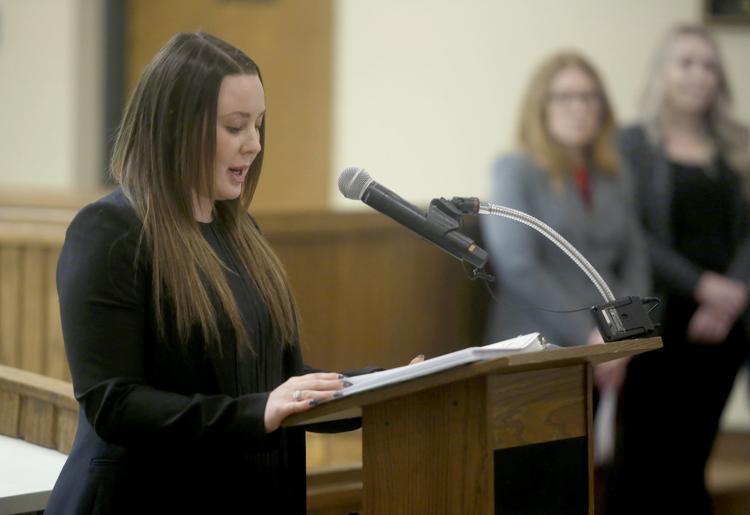 COVID-19 Press Conference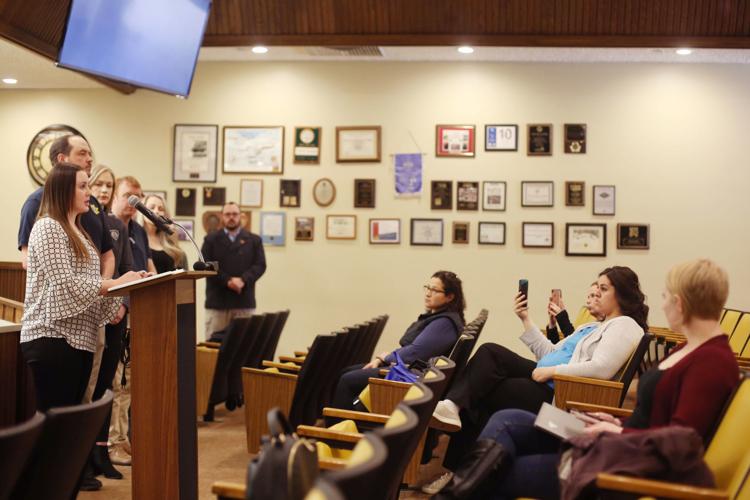 Respiratory clinic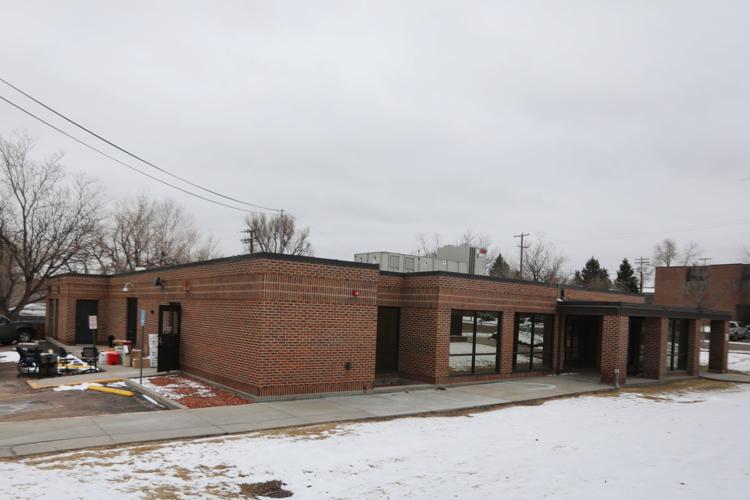 Respiratory Clinic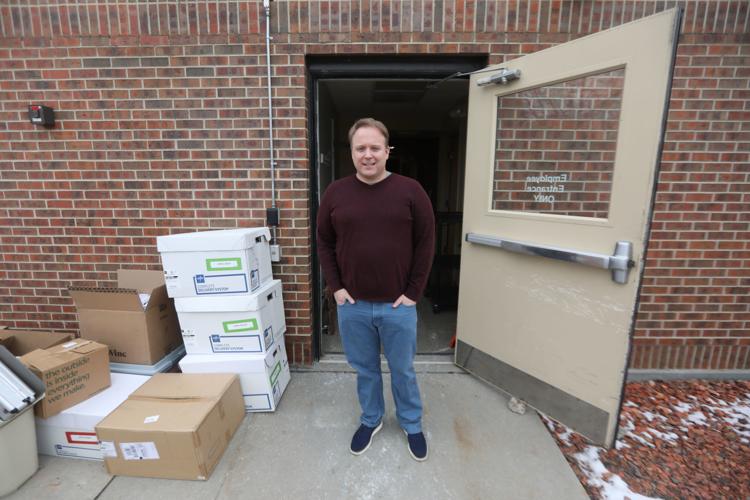 SageWest in Lander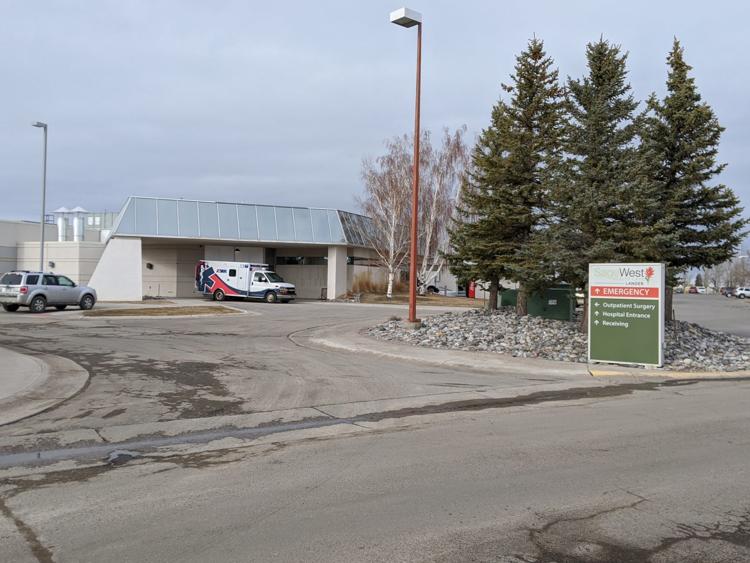 Showboat Retirement Center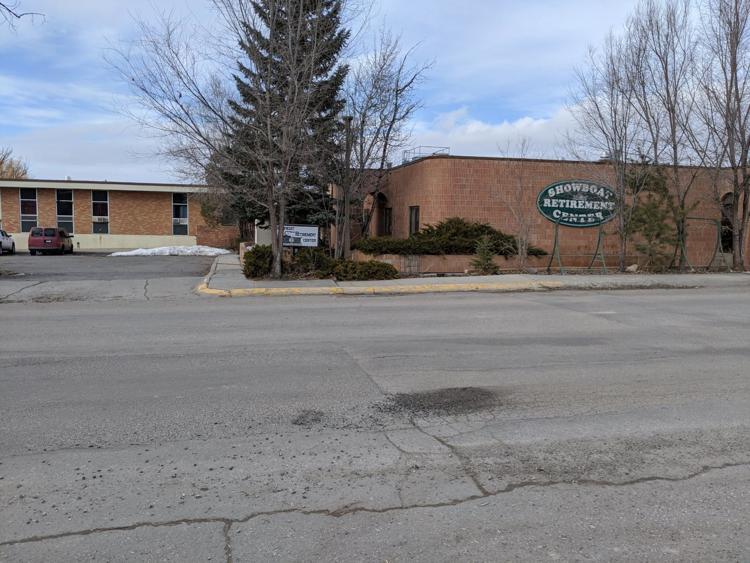 COVID-19 response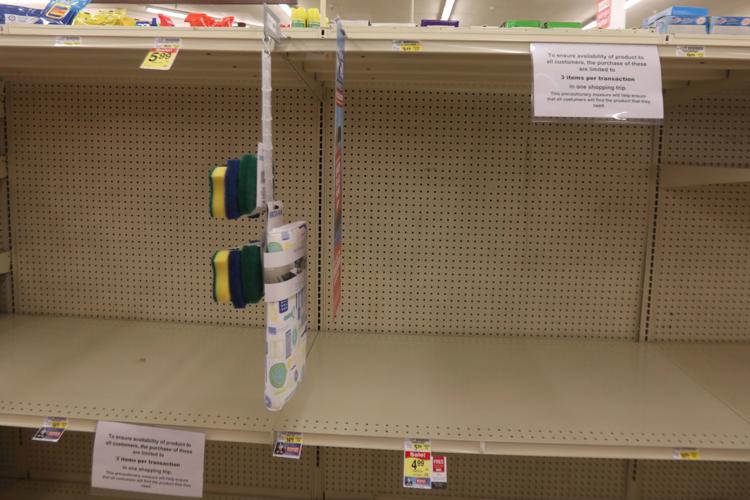 COVID-19 response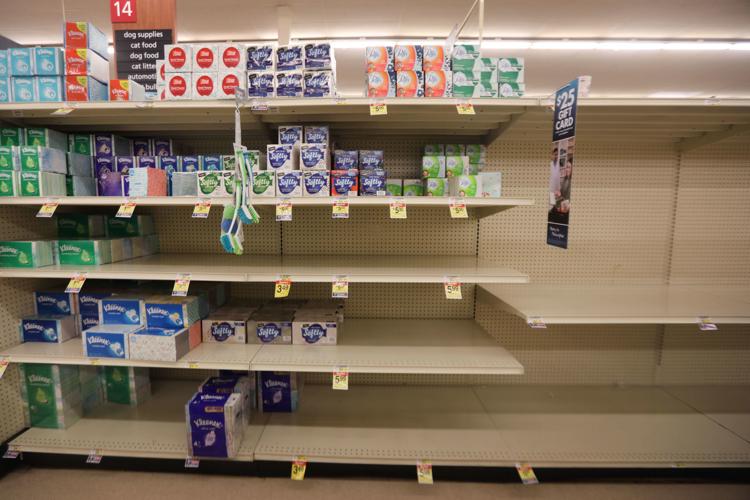 COVID-19 response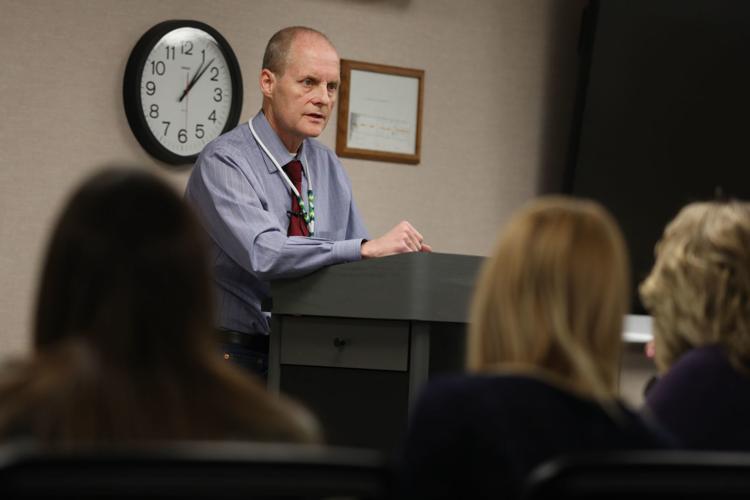 COVID-19 response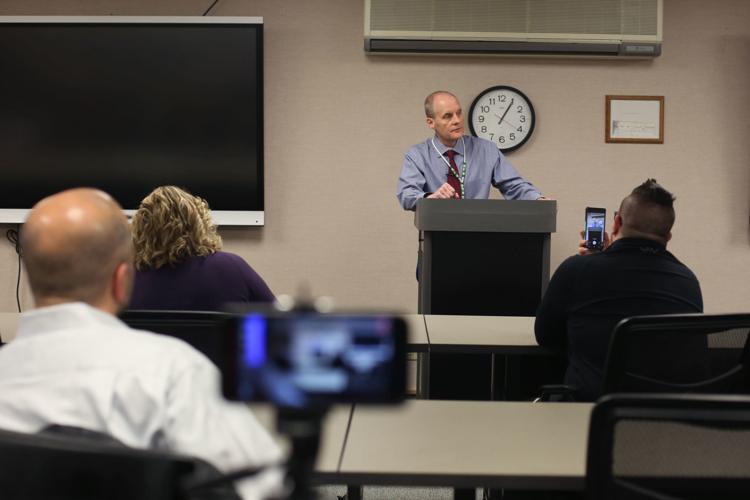 COVID-19 closure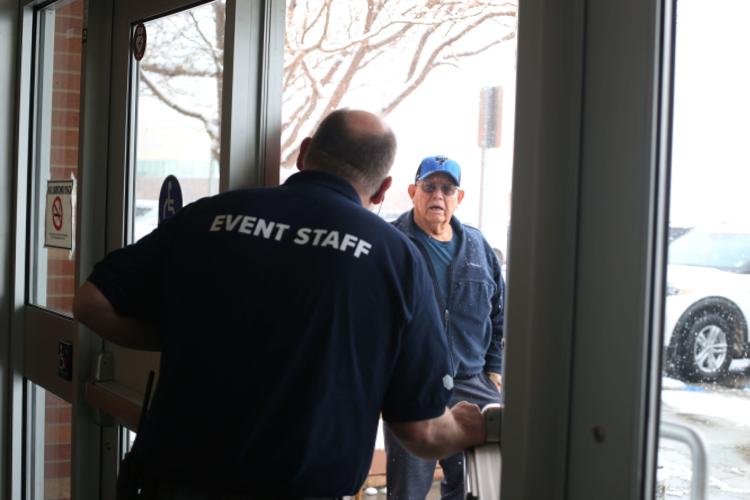 COVID-19 closure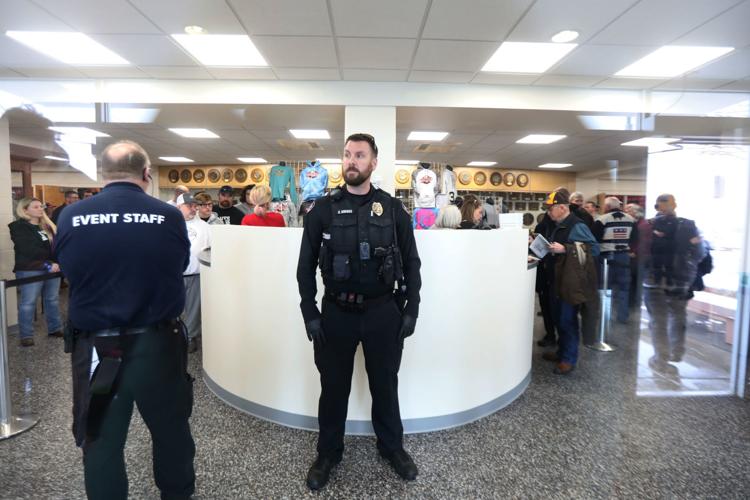 COVID-19 closure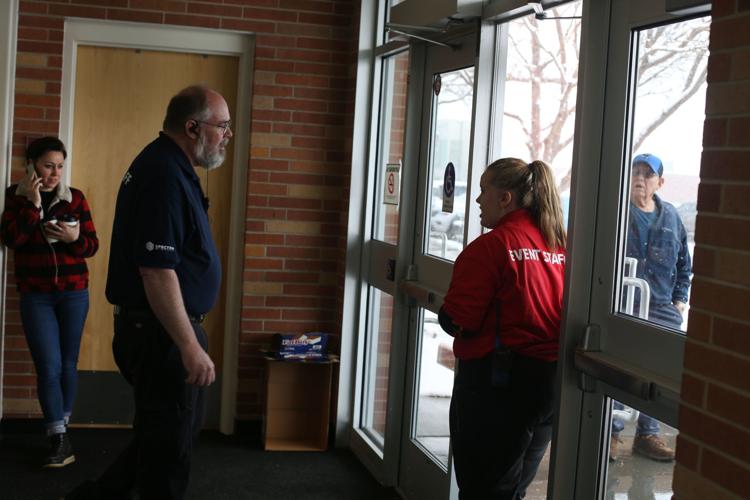 COVID-19 closure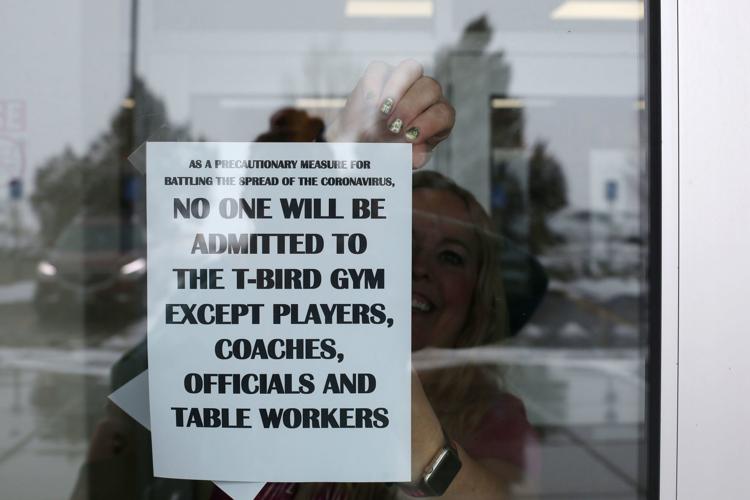 Covid 19 Press Conference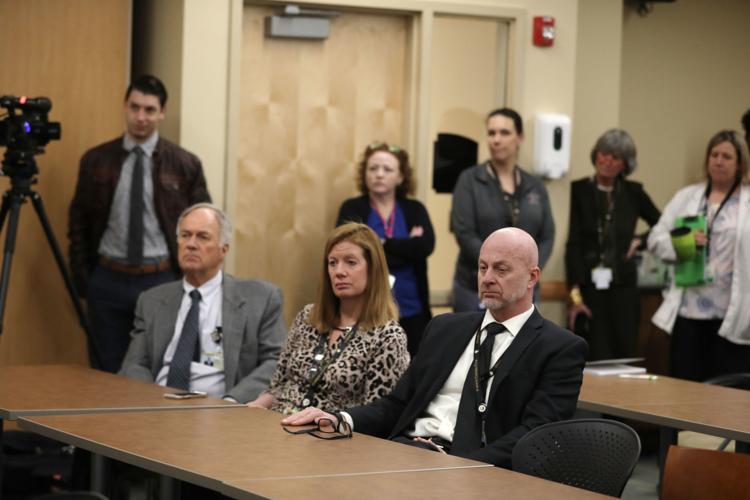 COVID-19 Press Conference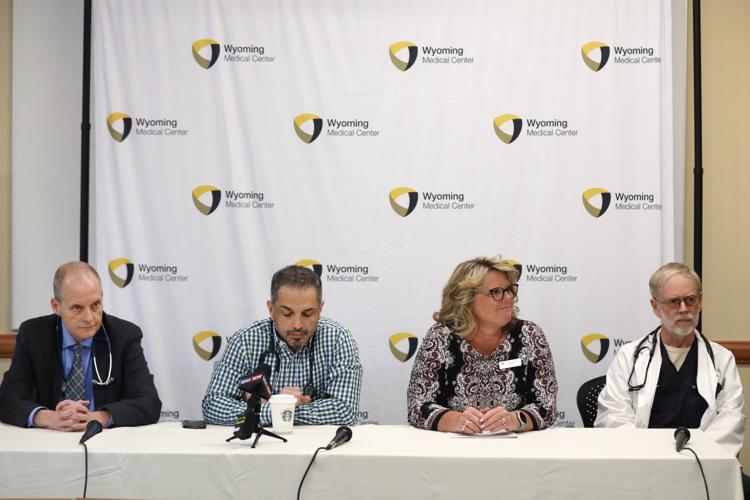 COVID-19 Press Conference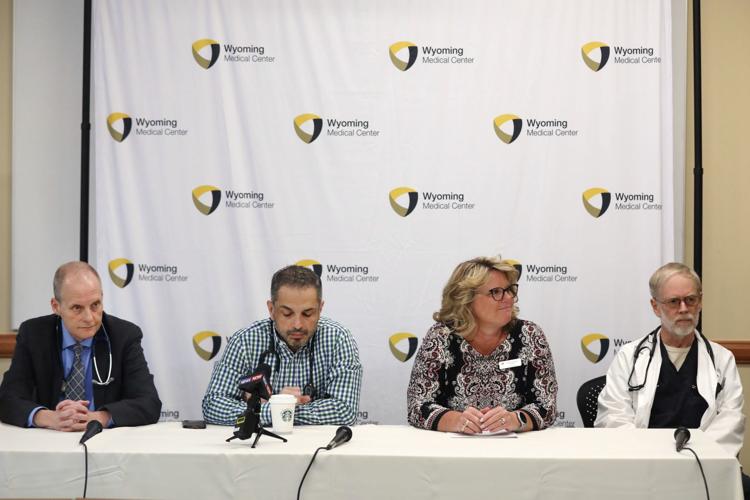 Covid 19 Press Conference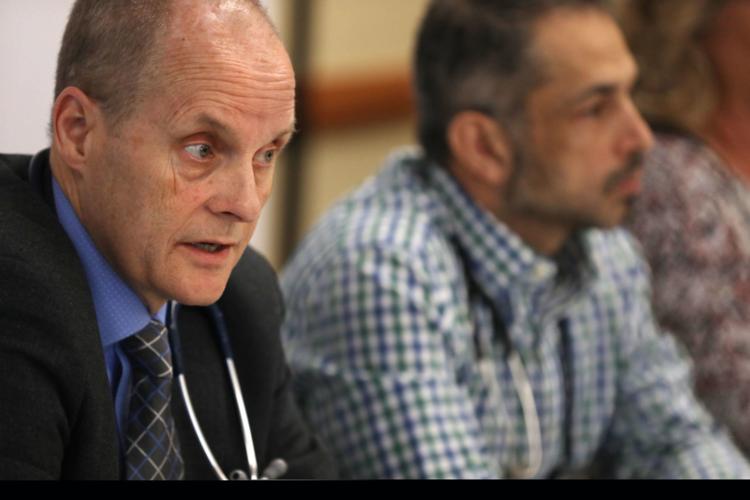 Mark Gordon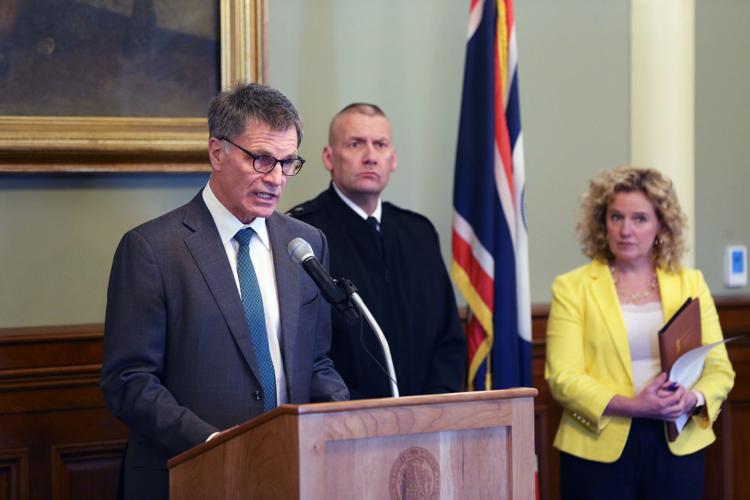 Closed sign at The Office Bar and Grill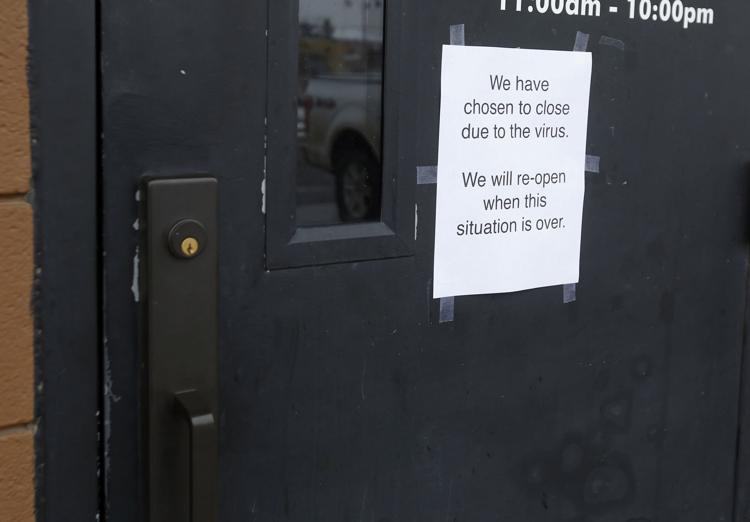 Concerned about COVID-19?
Sign up now to get the most recent coronavirus headlines and other important local and national news sent to your email inbox daily.