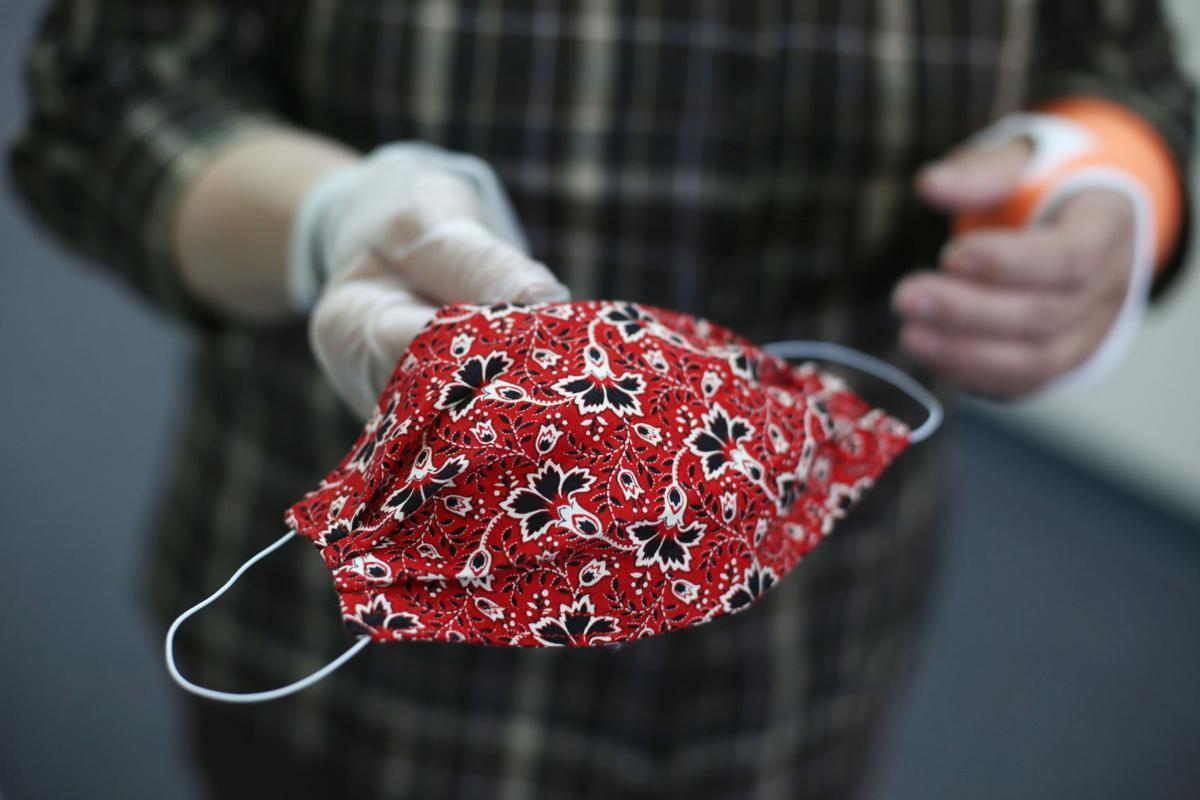 Washakie County leaders voted in a special meeting Monday to remove health officer Dr. Ed Zimmerman from his position, an action Zimmerman believes was in response to him implementing a mask order for the county.
Chair of the Washakie County Commissioners Fred Frandson said Tuesday he could not discuss why Zimmerman was removed from office, as the county does not publicly discuss personnel matters.
Frandson did say, however, that Zimmerman's departure was not a result of the local mask mandate Zimmerman and State Health Officer Dr. Alexia Harrist signed last week.
Zimmerman, who had been the county's health officer for a decade and oversaw the H1N1 pandemic, disagrees.
"There were several of us who were worried we would lose our jobs" by instituting local mask orders, Zimmerman told the Star-Tribune on Tuesday. "So far, I'm the only one."
Such orders are active in 15 Wyoming counties, the majority of which came in a group last week. There was a coordinated effort by county health officers to "share the abuse," Natrona County Health Officer Dr. Mark Dowell said in a meeting Thursday.
"It had to do with the health order in some way," Zimmerman said of him losing his position.
Zimmerman on Monday received a call from Frandson informing him his contract with the county had been dissolved and that all of his duties would end immediately. He was not given a reason for his dismissal, nor was he directly notified of the special meeting, held 10 a.m. Monday. The discussion during that meeting took place in an executive session.
Zimmerman said he met with the county's three commissioners Nov. 17 to discuss the forthcoming mask mandate, which went into effect in the county Sunday along with orders in half the counties across the state. Zimmerman called that meeting "contentious" and said the commissioners "were really, really not happy with me" about the likelihood of a mask order being imposed in the county.
"I'm profoundly disappointed our county commissioners have chosen politics over the health of our residents," he said.
The decision leaves Washakie County as one of two Wyoming counties without a health officer. Fremont County has been without a health officer since July, when Dr. Brain Gee's term expired.
Frandson said the county is actively looking to fill the now-vacant position. Commissioners have been in contact with three local physicians. One of the three has already declined, but the other two are still candidates, Franson said.
In the meantime, Harrist will oversee the county's pandemic response. Statute dictates that when a county is without a health officer, the state health officer can take over.
Zimmerman said his dismissal will have "detrimental" effects on residents and the overall messaging about COVID-19's risk. He said mask opponents will be emboldened by the action, and residents needing accurate medical information will have one less reliable avenue from which to receive it.
The commissioners are working to fill the local position quickly as Harrist has her hands full overseeing the statewide pandemic response, Frandson said, adding they will also be publishing a "help wanted" notice to try to fill the vacancy.
The county also has a coronavirus task force that has been coordinating the local response, which will continue to oversee things at a local level. That task force is run by the county health department's nurse manager Amanda Heinemeyer and director of the county's emergency management department Kami Neighbors.
Zimmerman said he felt the county was in good hands with Heinemeyer, and that his departure won't negatively impact him or the department's ability to respond to COVID-19. Although, he said, it will affect the messaging residents are receiving from their top officials.
Moreover, he said the commissioners' decision does not reflect feelings from residents. He said businesses are supportive of the mask requirement, and overall compliance is good.
"There was very, very little adherence" to the mask recommendation before the mandate, Zimmerman said.
He could go into a grocery store and be one of only two people in a face mask. Now, with the mask order, the majority of people in public places are masked, he's observed.
"It's working," he said of the order. "I regret nothing."
Follow health and education reporter Morgan Hughes on Twitter @m0rgan_hughes